Conceptualized as a minimalist assembly of structures on the edge of the Intracoastal by the Golden Beach canal, this beautiful family home is designed for people who love outdoor living.
The concept emphasizes the views of the water while creating a strong connection between the interior and exterior of the home. The installation pattern of the stone throughout the exterior was chosen to emphasize the verticality generated from the stone's grain. The volume created by the balcony to the front of the house creates a covered space for a car, giving shelter to users.
On entry into the home, you are welcomed by a beautiful double height space creating a statement entrance that ties to the double height in the main living room with its large, open fenestration giving extensive views to the waterway.
Location
Golden Beach, Florida
Status
Completed
Site Area
13,125 sf
Project Area
9,500 sf
Program
Single family residence
 
Click here to schedule an appointment.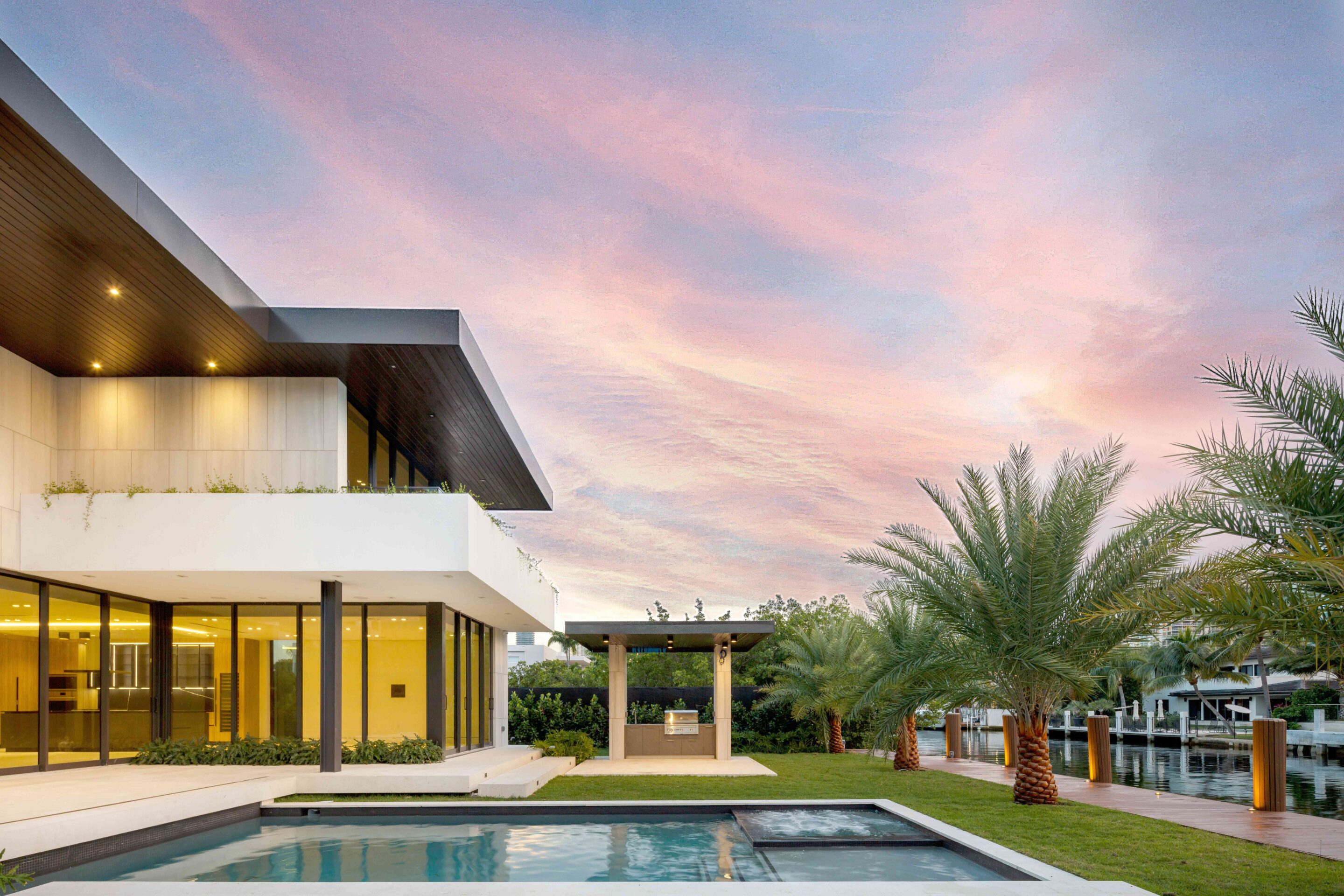 The Challenge
Primarily designed for a family, the challenge for the team was to create a spec home that is spectacular while retaining a level of flexibility in form and function so that occupants can enjoy the purity of nature and architecture that will organically flow into the space.
Details
The contrasting materials creates an elegance that appeals to the eye.
See More Projects
Discover more design work
Click here >>
Read Our Press
Our Coverage in the Media
Click here >>