Featured in various magazines, such as Restless Living and Tropic Magazine, the idea was to create a timeless and calm ambiance that would enhance everyday living. Set in a corner lot in Bal Harbour Village, this project was faced with a major challenge. "Corner lots are extraordinary in the sense that they provide an immense amount of natural light for the interior of the home. At the same time, when you have two facades facing the street, privacy becomes a really important factor that needs to be considered."
As a consequence, a play of volumes and planes that essentially create a playful balance between maintaining the privacy of the interior as well as unfolding the magnificent views towards the exterior landscape were developed. An open-floor plan and double-height ceilings for the interior of the house reflect the same elegance and mix of textures of the outside, achieved by natural stone and smooth stucco.
Location
Bal Harbour, Florida
Status
Completed
Site Area
12,446 sf
Project Area
6,838 sf
Program
Single family residence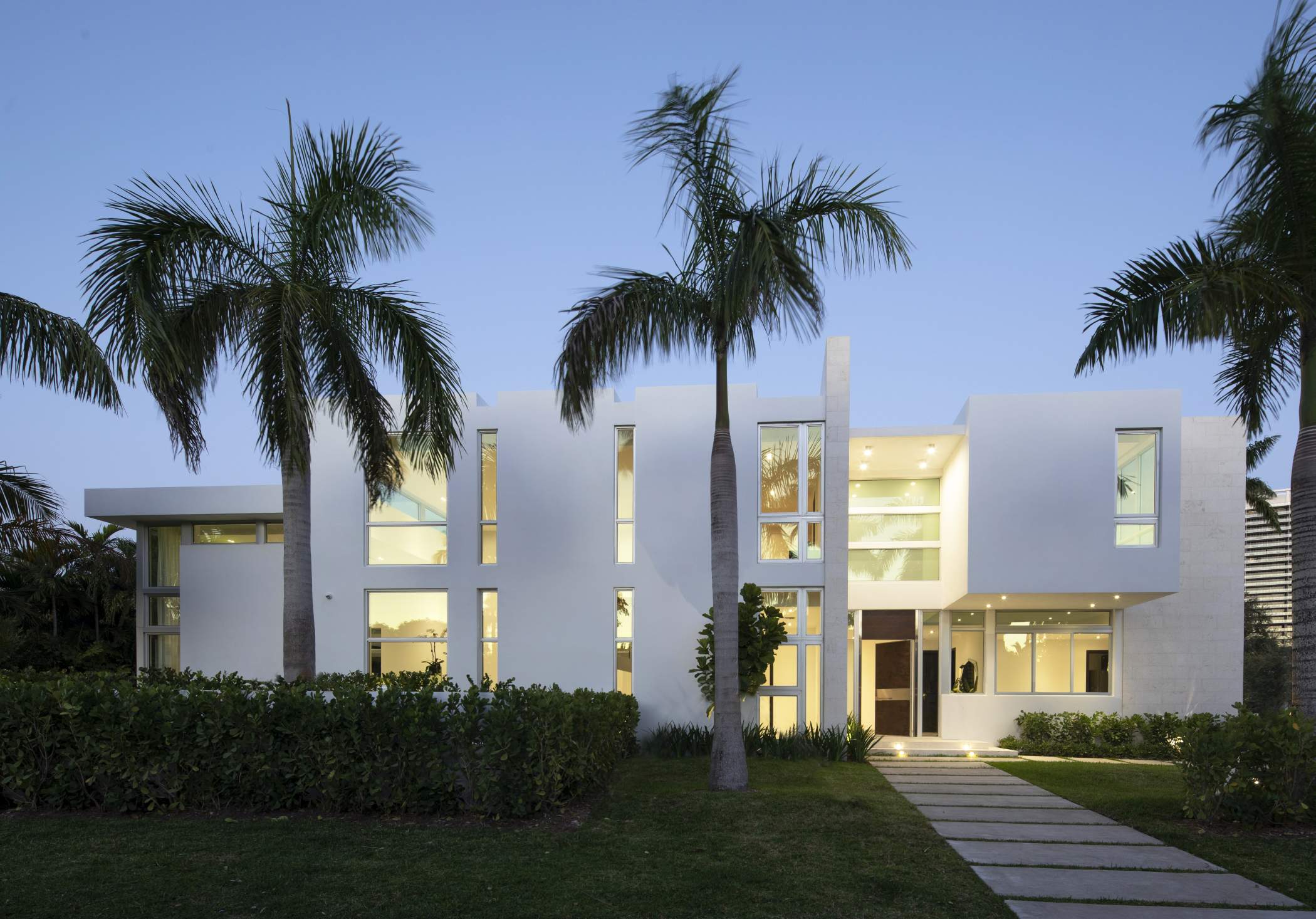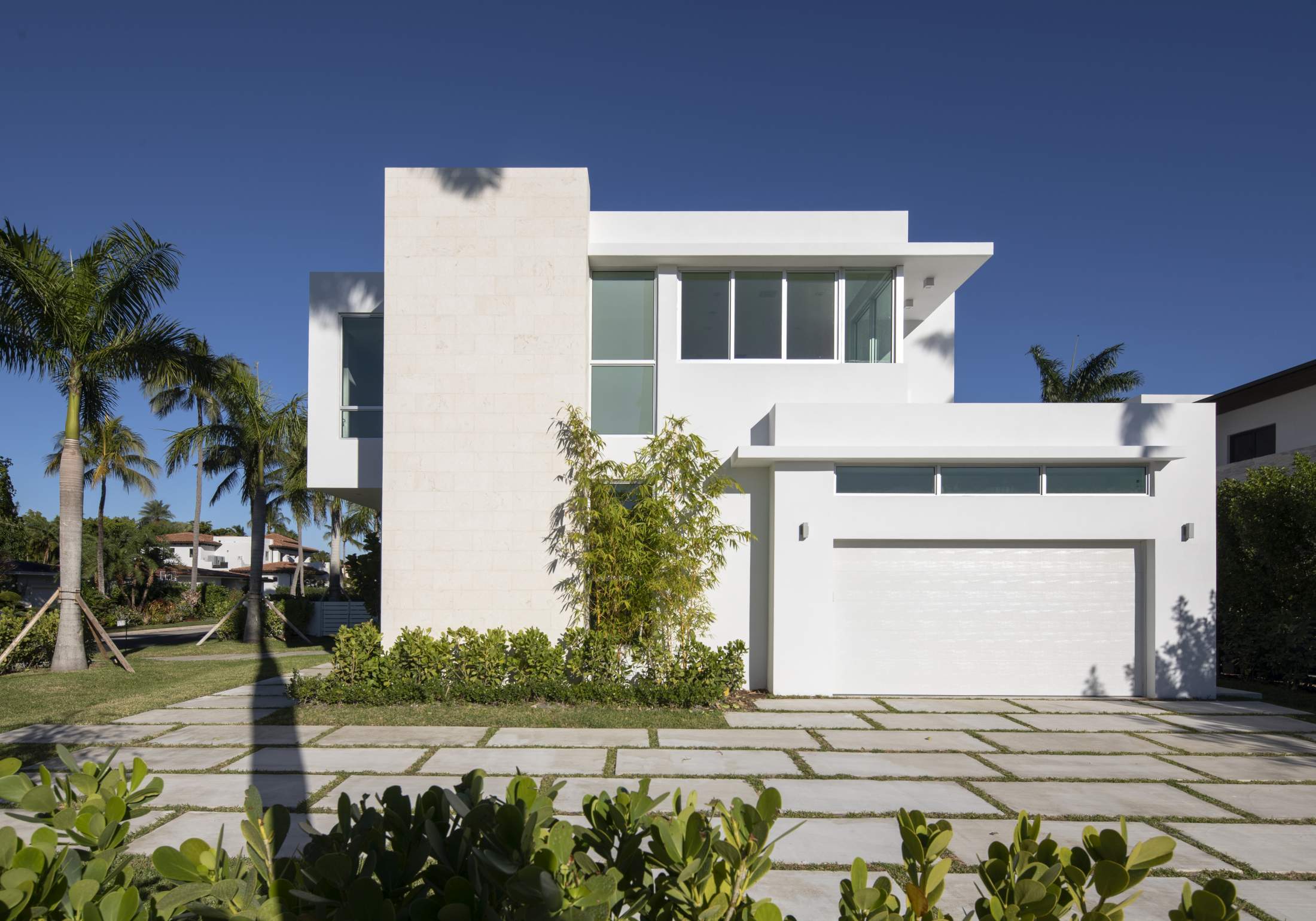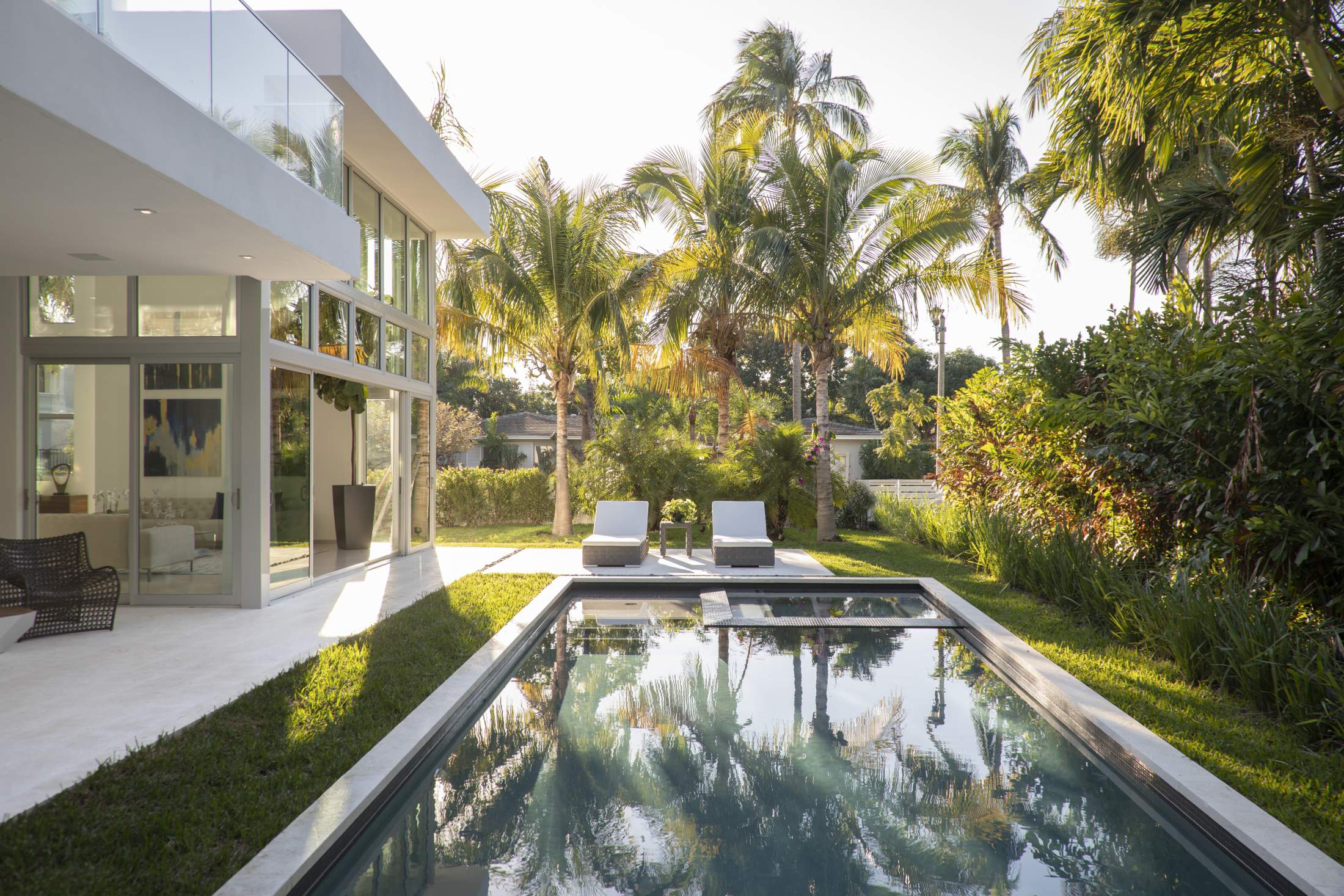 Detail
The main living space features a striking switchback staircase which appears to float serenely and makes a strong architectural statement.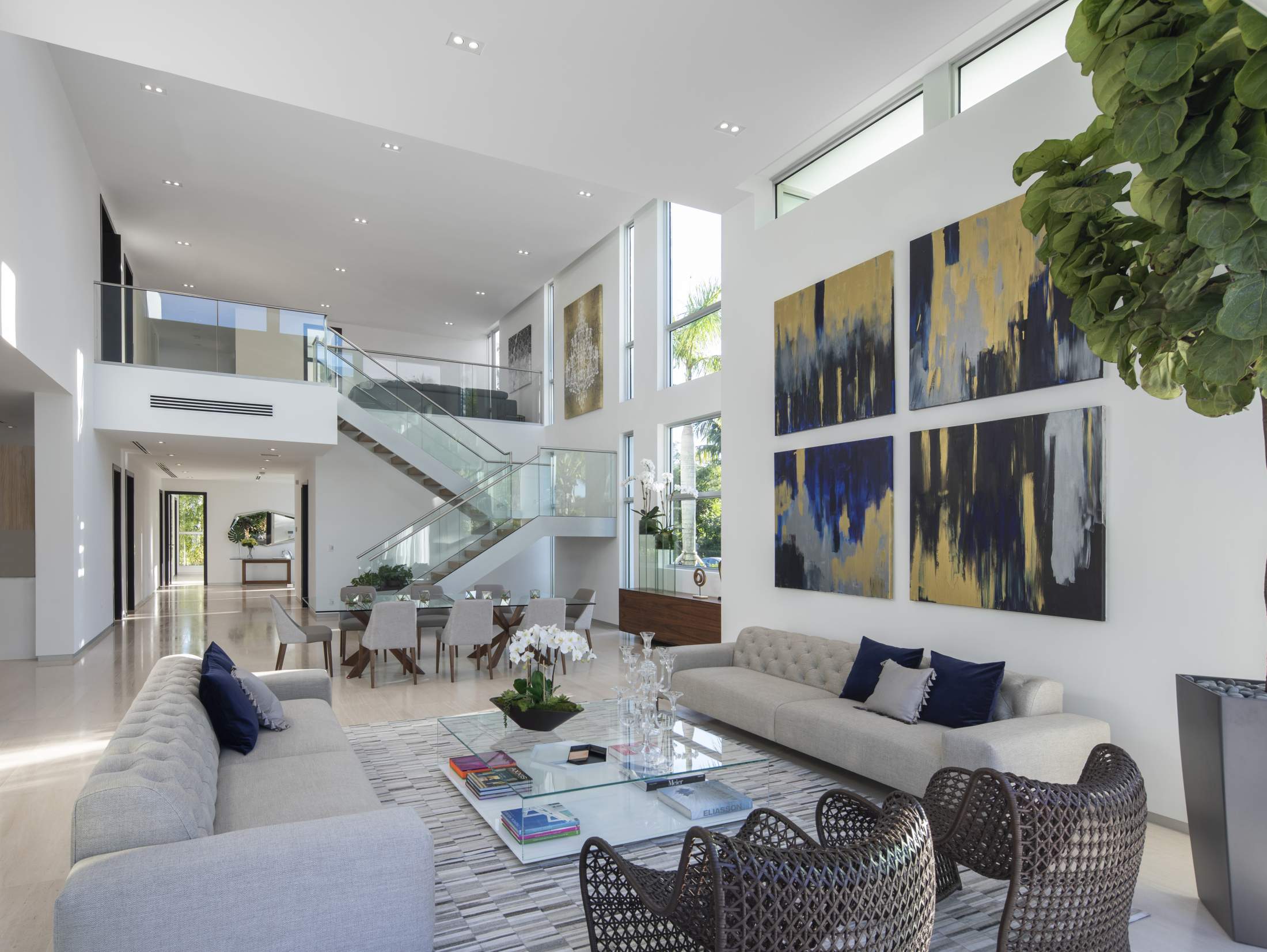 Detail
The elegant powder room enables guests to catch a glimpse into the homeowners modern sense of style.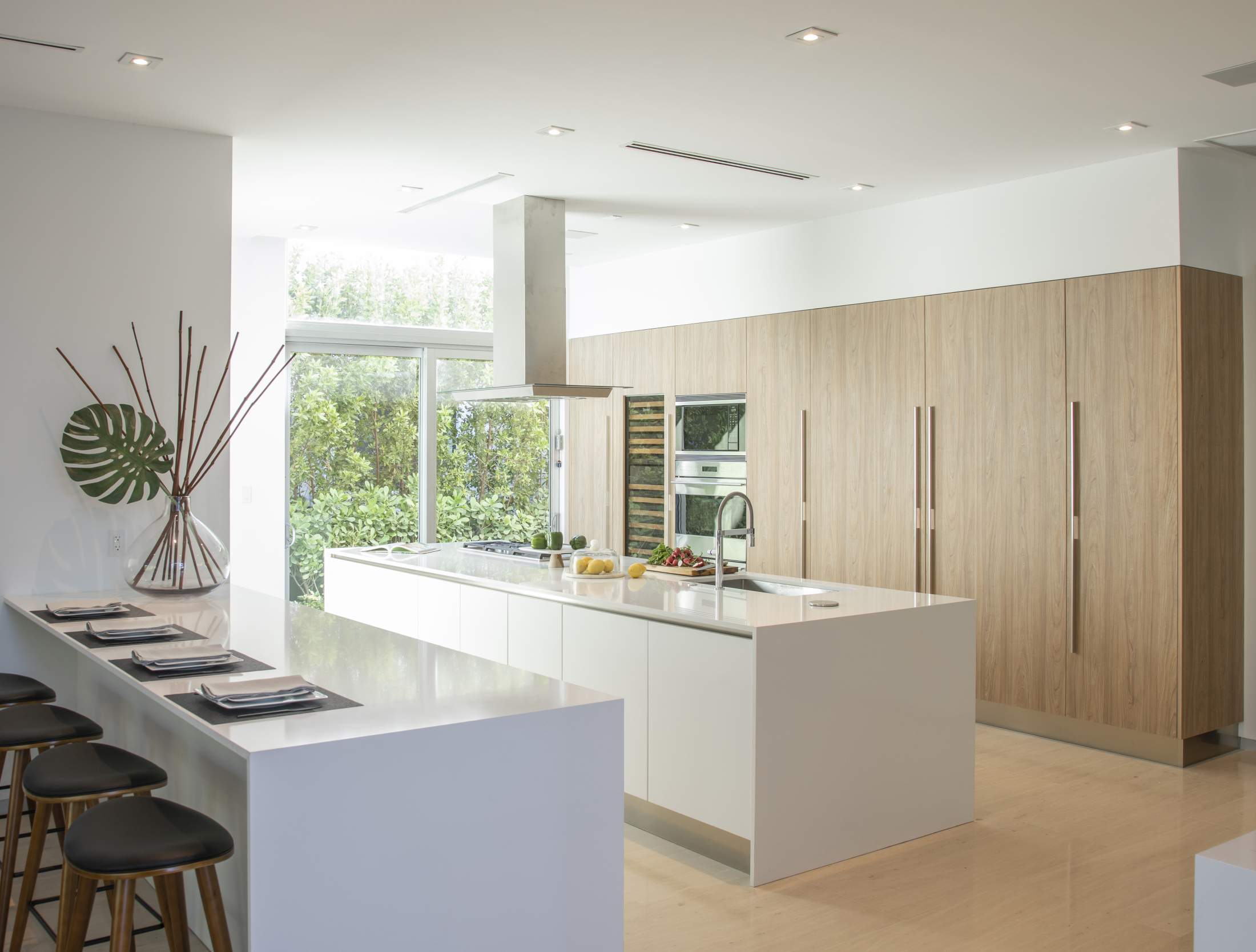 Detail
The gorgeous white marble bathroom features a shower with glass enclosure and contrasting wooden cabinetry to bring a natural feel to the space.
Discover More Projects
See more of our work
Click here >>
What Our Clients Say
About working with us
Click here >>