This lovely two-story house boasts a prime location on a corner lot in Bay Harbour Island. Designed with both privacy and natural light in mind, the intersecting volumes create a harmonious balance throughout the space.
The service and circulation areas are seamlessly integrated into the stucco-framed walls, while the rest of the facade features a tropical modern style with coral stone cladding. The two volumes facing the street provide a solid element that ensures privacy for the interior spaces, while planters overflow from the second floor on one side.
Step inside, and you'll be awed by the grandeur of the double-height main living area, which is bathed in natural light streaming through the expansive floor-to-ceiling glass windows. From here, you can take in stunning views of the covered terrace that blurs the line between the indoor and outdoor living spaces.
The home is a perfect blend of privacy, natural light, and modern tropical architecture.
Location
Bay Harbor Islands, Florida
Status
Permitting
Site Area
10,000 sf
Project Area
6,500 sf
Program
Single family residence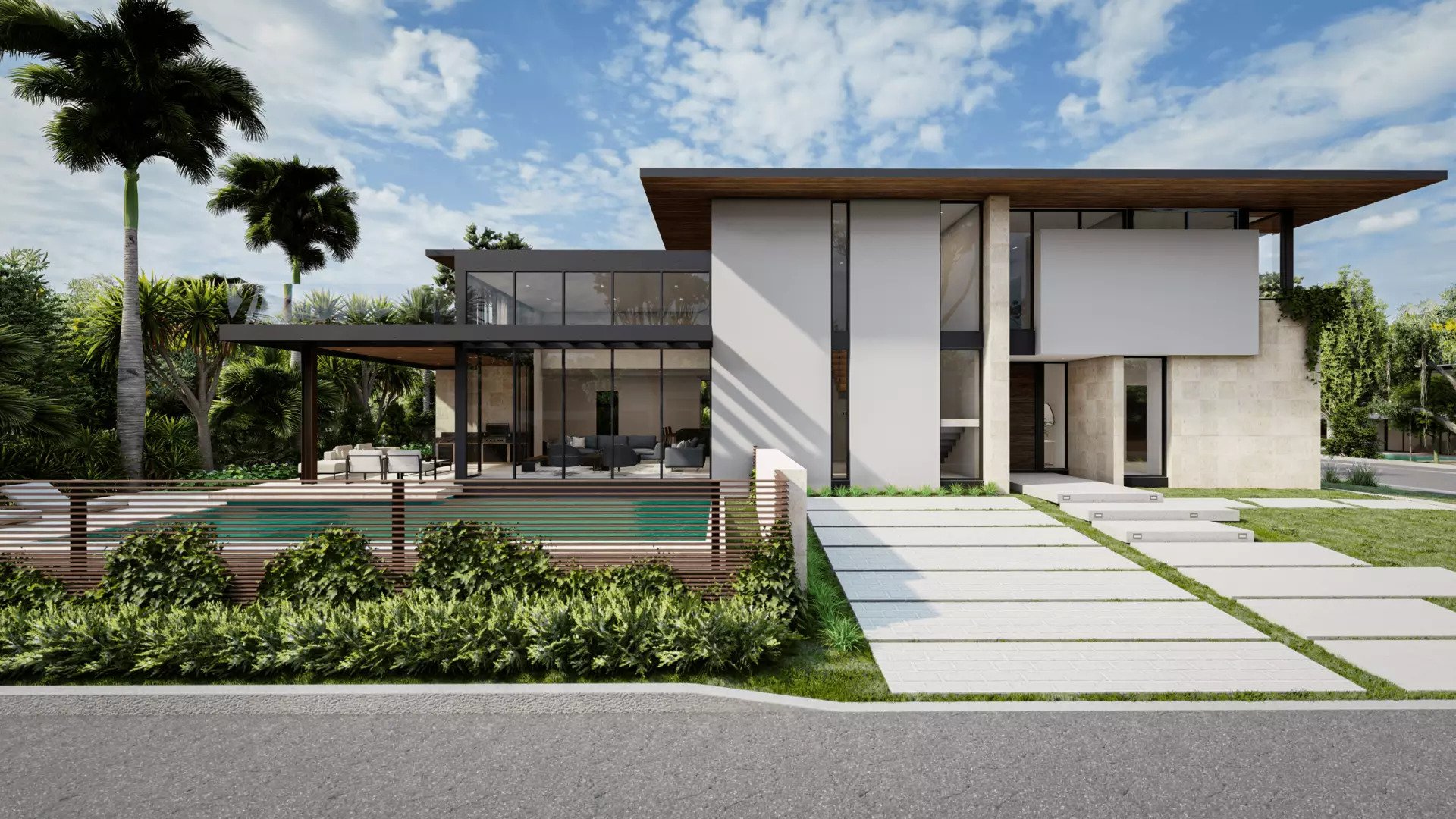 Discover More Projects
See more of our work
Click here >>
What Our Clients Say
About working with us
Click here >>