Stephanie was born and raised in Caracas, Venezuela, where she studied for an architecture degree from the Universidad Simon Bolivar, graduating Summa Cum Laude. She then went to the world-famous Parsons School of Design in New York to study for an Interior Design degree where she also graduated with the highest honors.
She began her professional career while studying for her first degree at the Universidad Simon Bolivar when she was awarded a commission to design a residential project in El Avila National Park in Venezuela. Turning it into her graduation thesis project she was able to explore the dialogue between the landscape and architectural form in great depth, which enabled her to develop innovative ways to live in a tropical climate. On graduating, Stephanie established her first architecture and design practice in Caracas in 2005. She also became an Associate Professor at her alma mater – Universidad Simon Bolivar.
Stephanie relocated to Miami in 2009 and founded SDH Studio Architecture + Design in 2012. SDH has developed a stellar reputation for design excellence and an impeccable work ethic from the very first day we opened our doors and, as a result, we've now become one of the most highly regarded architecture and interior design practices in Miami, South Florida and the Caribbean.
Stephanie is a licensed architect in the State of Florida and holds a National Council of Architecture Board Certification (NCARB). She serves on several Architectural Review Boards, and is an active member of the Miami chapter of The American Institute of Architects (AIA).
Cristina Magdaleno holds a bachelor's degree in architecture from Simon Bolivar University, Venezuela. Graduating in 2015, she relocated to Miami, Florida to pursue the search for deeper architectural knowledge; especially in the area of residential housing.
In Venezuela, she participated in several projects with the cities to enhance the appearance and functionality of leftover spaces, looking to increase the life quality of the neighbors. Her interest in how light, color and texture affect the human perception of space, led her to perform her thesis project on the phenomenology behind combining these elements in architectural spaces and the effects on human perception.
Cristina has been working in SDH Studio since 2015, collaborating mostly in the coordination amongst all the disciplines involved in construction, general design processes, interior design conceptual approach and selections, and handling general relations with both clients and engineers in the construction process.
Louis J. Fuentes was born in Havana, Cuba. He graduated from Jose Antonio Echeverria School of Architecture in 2009. While in school Louis started working in Architecture and Interior Design for residential, hospitality, and commercial projects. During this time he was responsible for the development of the conceptual phases and project presentations.
In 2013, he relocated to Miami, Florida to further advance his knowledge and training in the realm of the architectural profession.
In 2014, he joined the SDH studio team where he is involved in the development of projects from schematic design to design development. At SDH studio, Louis is considered to be a skilled 3D artist, visualization expert, and BIM modeler. He is strongly interested in the process of creating Architecture through the integration of design, art, and technology.
Rosa Balsera was born in Havana, Cuba, and raised in Spain & Puerto Rico. After attending the University of Puerto Rico, minoring in Fine Arts, she continued her studies at Syracuse University, New York, where she received her Bachelors of Architecture.
She relocated to Southern California after graduation, where she obtained her first architectural license. She worked in a variety of residential and commercial projects at a local Southern California architectural firm, where she was involved in all aspects of the design and building processes.
After moving to London for a few years she returned to Southern California and opened her own firm, specializing in residential projects. As the sole owner of her firm, Rosa was involved in all aspects of the profession and carried the projects from the initial client contact to construction completion.
Rosa joined SDHStudio in 2013, overseeing the construction document and project management phases of projects and gaining a greater appreciation for Southern Florida architecture.
She is currently licensed in the states of Florida, California, Washington, and Texas. She has held NCARB certification since 2007.
Born in Miami but raised in Venezuela, Angiebeth received her bachelor's degree in Architecture from the Simón Bolivar University, Venezuela. Throughout her educational career, she participated in several architectural contests and helped develop several architectural projects at the majors office.
Always having an interest in how light, materials, and colors affect the human being, her main research during her studies was developing an elementary school, taking care of all the details that could impact kids at their early age.
At SDH Angie focuses on applying these learnings to interior design projects, overseeing the integration of materials, colors, and lighting.
"I believe in teamwork and the constant learning of each individual"
Born in Maracaibo, Venezuela, and graduated with a Master's Degree in Architecture from Florida International University, located in Miami. While studying she started working with local and international Architecture and Interior Design firms collaborating in residential, commercial, and high educational projects. She believes in the integration of volumes, colors, greenery, and light to create spaces that provide life-changing experiences.
Ana Paula Castellano was born in Maracaibo, Venezuela and raised in the United States. She earned her Master of Architecture degree from Florida International University in 2020.
She is especially interested in 3D modeling, rendering, construction drawings, and construction administration. She enjoys being able to be a part of the transformation of two dimensional elements into three dimensions on the screen and then on site. She also appreciates the collaborative and problem solving nature of the field.
Ana joined the SDH team in 2022, where she works on taking projects from schematic design to construction documentation.
Geray García was born in Caracas, Venezuela, but he was raised in Lechería. He received his Architectural Degree from Universidad de Oriente (2016). His professional work started during his college studies, working on several Residential and Commercial projects.
During his academics years, he participated in several architecture congresses and seminars in Latin America. He emphasizes the importance of these spaces for discussion, criticism, and reflection about Contemporary Architecture.
Geray joined the SDH team in 2020.
Mouna Harbie was born in Lechería, Venezuela. She received her Architectural degree from Universidad de Oriente, Venezuela (2016). During her college studies, she participated in architectural contests and congresses. While studying she worked and helped develop several architectural and interior design projects.
She always had an interest in art and design, which initially sparked her interest in architecture. She also has a huge passion for photography, especially in architectural and interiors photography.
Always finding something new to learn every day keeps her excited to work harder.
She believes that simplicity always makes a difference.
Mouna joined the SDH team in 2020.
Alejandra Rossi was born in Santa Cruz, Bolivia. She holds a Master's degree in Architecture from Virginia Tech. During and after her studies, and while living in the DC metro area, she worked on different multi-family, single family and commercial projects. Her interest in sustainability led her to achieve her LEED GA certification, and she continues to develop her skill set.
She is a passionate designer, who is drawn to architecture to design not only spaces but rather experiences.
Alejandra joined the SDH team in 2021
Born in Los Teques, Venezuela, Israel received his Bachelor's degree in Architecture from the Simón Bolívar University. In his years of study, he focused on the development of urban and architectural proposals for vulnerable areas and populations in Venezuela, leading to a final degree project based on Neuroarchitecture.
Over the next several years, Israel focused on ONG's volunteering and developing social skills. He is co-founder of the Tejiendo Visiones foundation, which has tried to bring educational alternatives related to art and awareness for children and adults.
He is currently training in various health, wellness and energy efficiency certifications such as WELL, LEED, BREEAM, Biosphere, LEAN, etc.
Israel has joined the SDH team in 2021.
Claudia Fleischman was born in Lima, Peru, and raised between Lima and Asunción, Paraguay. She earned her Architectural Degree in 2016 from Universidad Peruana de Ciencias Aplicadas.
As she started working, she decided to explore different areas and had the opportunity to work in a construction company, an architectural and interior design studio, and at a renowned artist's studio.
While living in Lima, she started developing her own Architectural, Interior, and Graphic Design projects, providing design and build services. This made her truly enjoy being a part of every step of the process and connecting with clients.
A couple of years later, Claudia found herself moving to Miami and joining the SDH Team as an Interior Designer.
She believes that the spaces we inhabit directly affect our well-being and that architecture and design are tools for personal and cultural development.
Partner and Director of Operations
Technology Manager and Senior Architectural Designer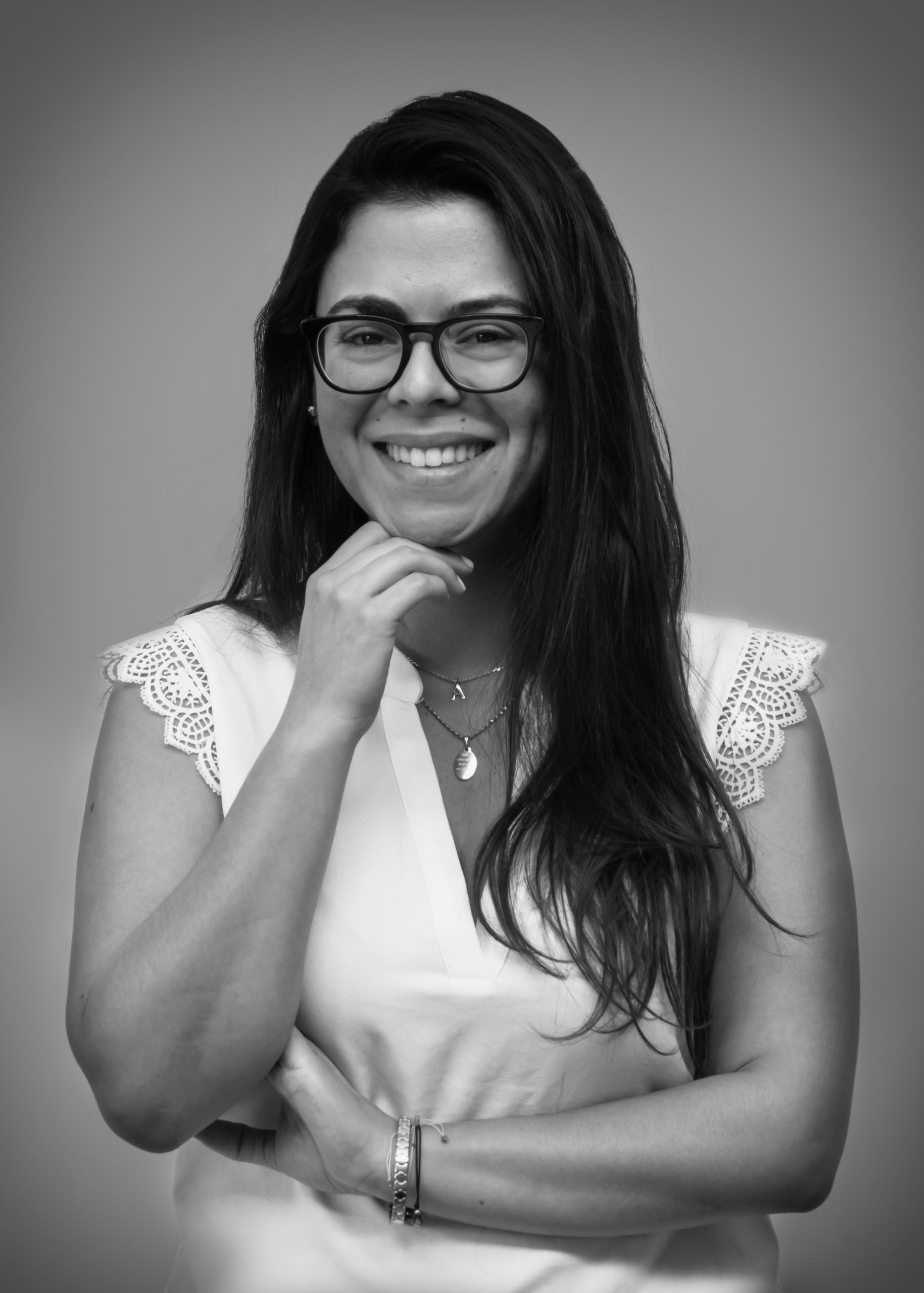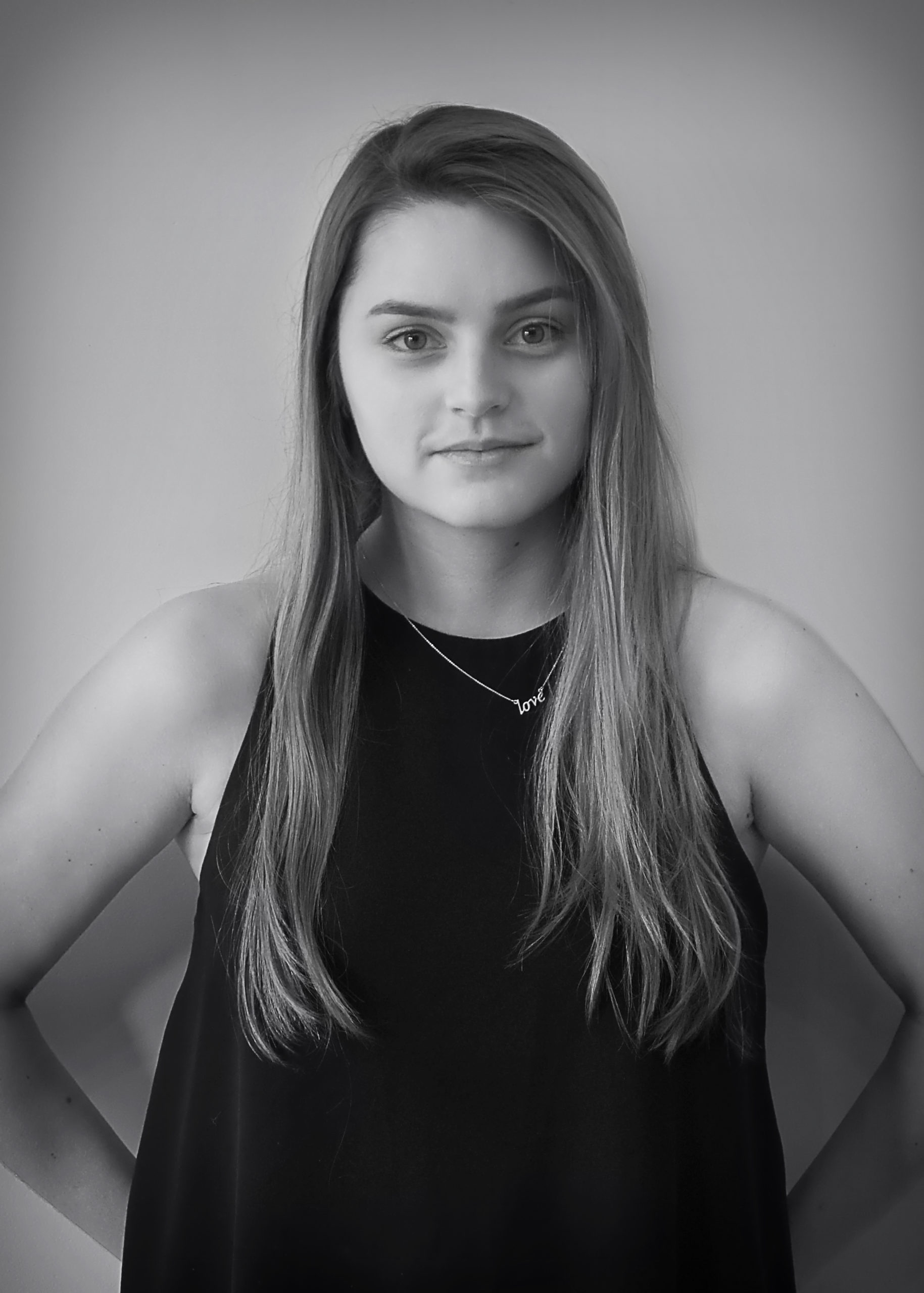 Project Leader / Architectural Designer