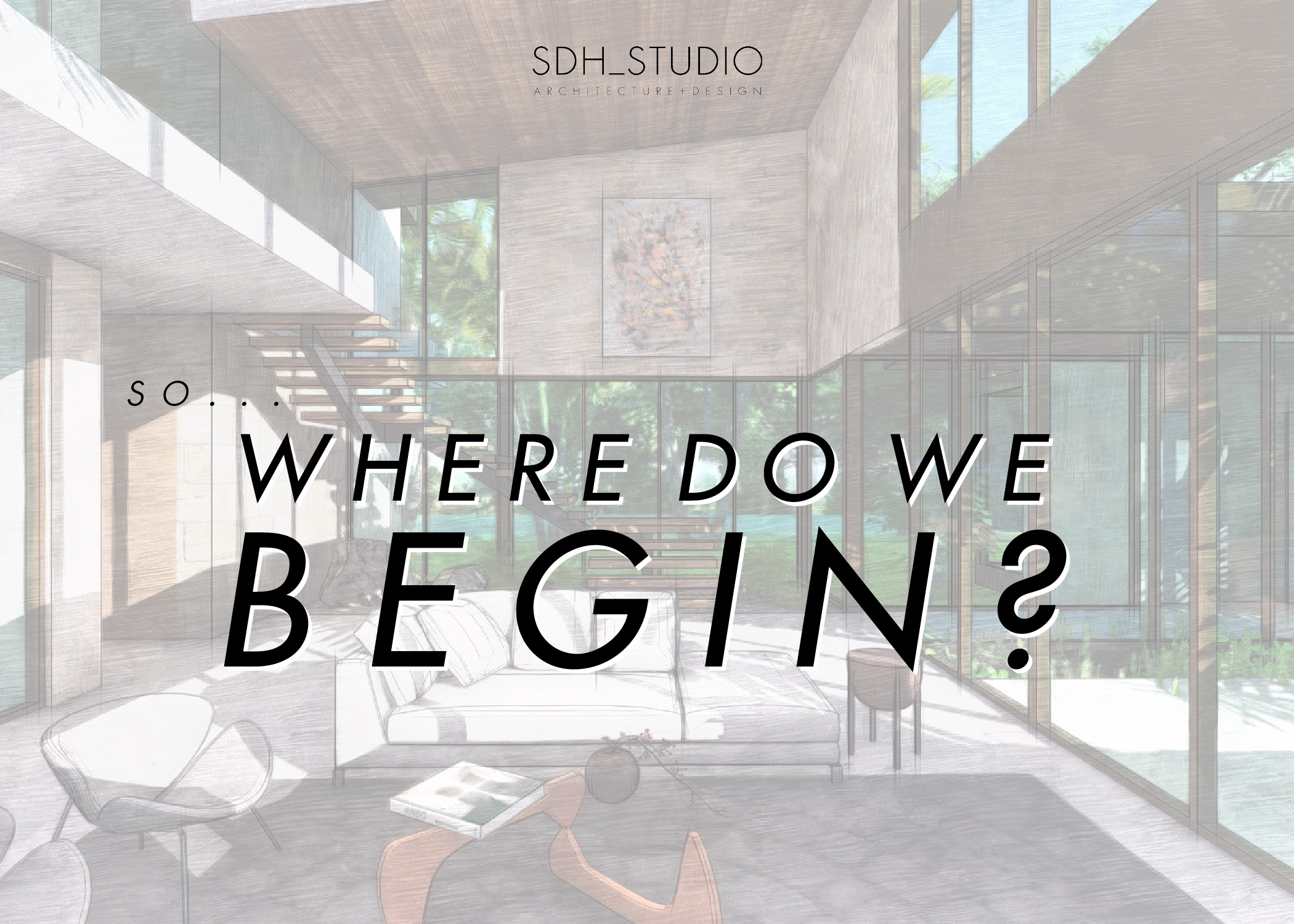 This is the question that everybody asks and it's definitely the right one. So, we decided to write this short blog to help illustrate the process 🙂 The idea is that once you finish reading you have a much better understanding of what it entails to design and build a new home.
Let us start by saying that this is a spectacular process in which our goal is that you get to enjoy every step of the way! Therefore, the first step is choosing an architect with whom you feel extremely comfortable. An architect that not only has the expertise but is willing to go above and beyond to meet your needs, budget, and vision.
Once you have that under control, the next step is working together to determine your ideal program. The program refers to the list of all the different spaces and areas that you wish the house to have. This, along with budget (tiny detail we don't really like thinking about 😉 will guide our decisions moving forward.

SDH Studio's Programming Questionnaire: Sit back and enjoy dreaming about your future home!!!
Once this is step is completed, we begin the Schematic Design Phase. In this phase, we carry out a deep analysis of the lot – the views, sun movement, neighboring properties, zoning restrictions, and other important information. With all this in mind, we develop the concept for the home.
Each family is unique, therefore each concept is a reflection of their very own needs and wants along with the particularities that the lot may bring us.
Our main objective is to create a design that will turn everyday living into a unique experience. We are constantly searching for the perfect combination of functionality and beauty, turning innovation into one of our core values.
Schematic Design in the making!
Next step: Design Development.
During the Design Development phase, we develop our 3D model which gives us the opportunity to really study in-depth the volumetric design of the home. It is also an incredible tool for our clients to feel confident about understanding the design of the house and making the appropriate adjustments.
Design Development: Visualizing the design
We can visualize the home from every possible angle, walk inside, and experience every space.
The final phase involves the production of the Construction Documents.
During this time we work side by side with our team of engineers in creating a fully coordinated Construction Documents set to submit to the building department and send out to the contractor for a final comprehensive budget before beginning construction.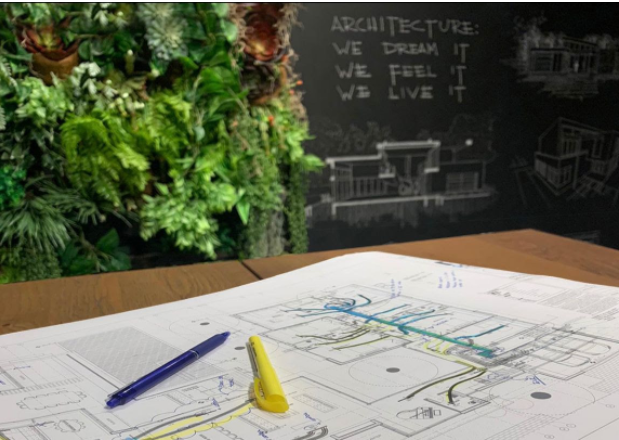 We are truly passionate about what we do. We hope through these short lines we were able to convey our love for architecture + design and the process that entails.