Set on a unique corner lot overlooking the water in Golden Beach, this unique, lavish family home represents a fabulous example of a seamless transition between the outdoors and indoors. It was designed as a sequence of experiences that frame the beautiful views, given that the location of the residence provides a scenic view of the water. The entire project reflects a truly modern tropical-style family living. With an abundance of natural elements like wood and stone, this light, spacious resident bathes in the sunshine. The architectural design of the exterior complements the beautiful yard that surrounds the house. The inside of this magnificent house follows the lush exterior with natural elements, clean lines, and lots of light and space.
Location
Golden Beach, Florida
Status
Completed
Site Area
16,500 sf
Project Area
9,200 sf
Program
Single family residence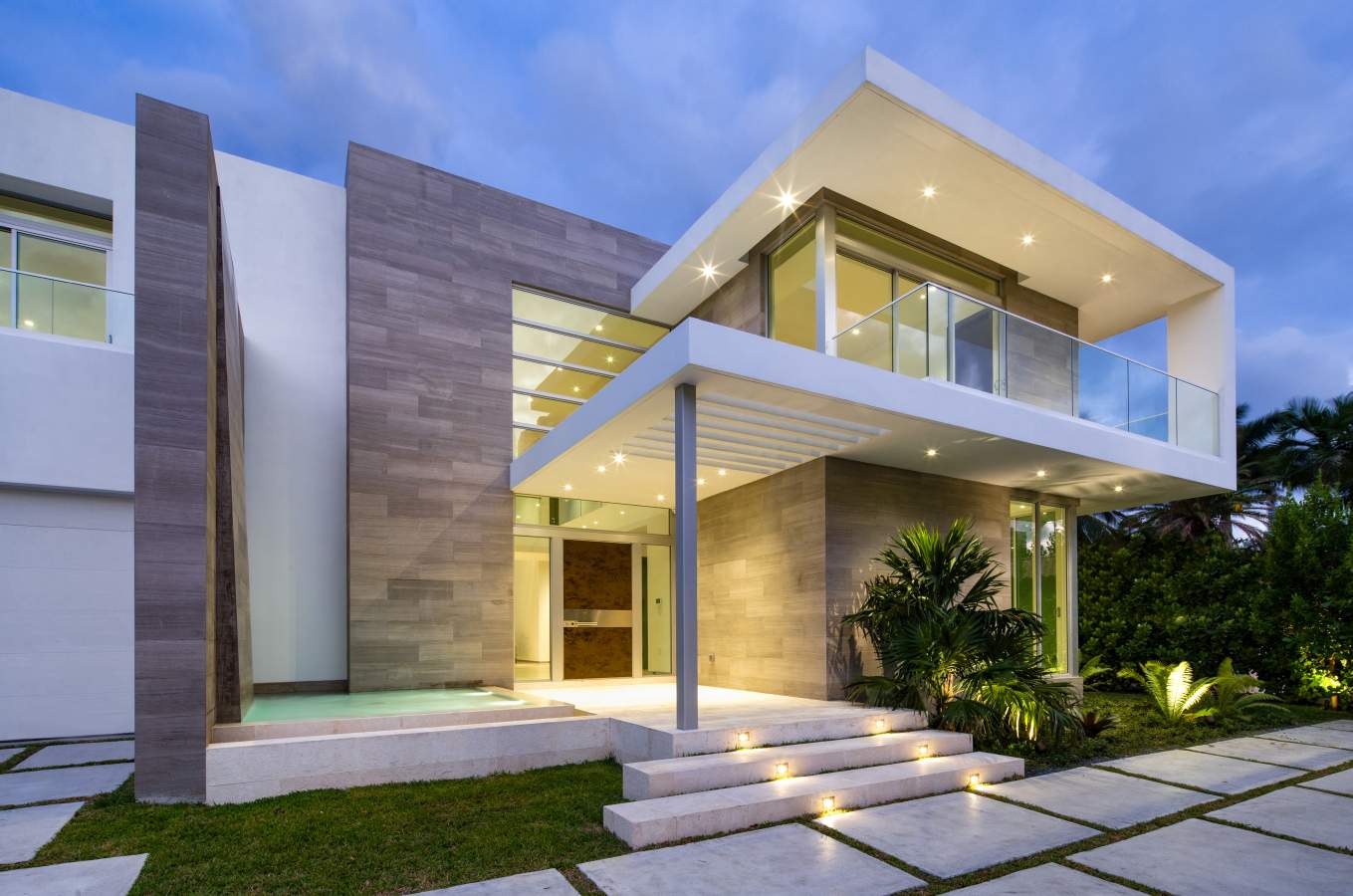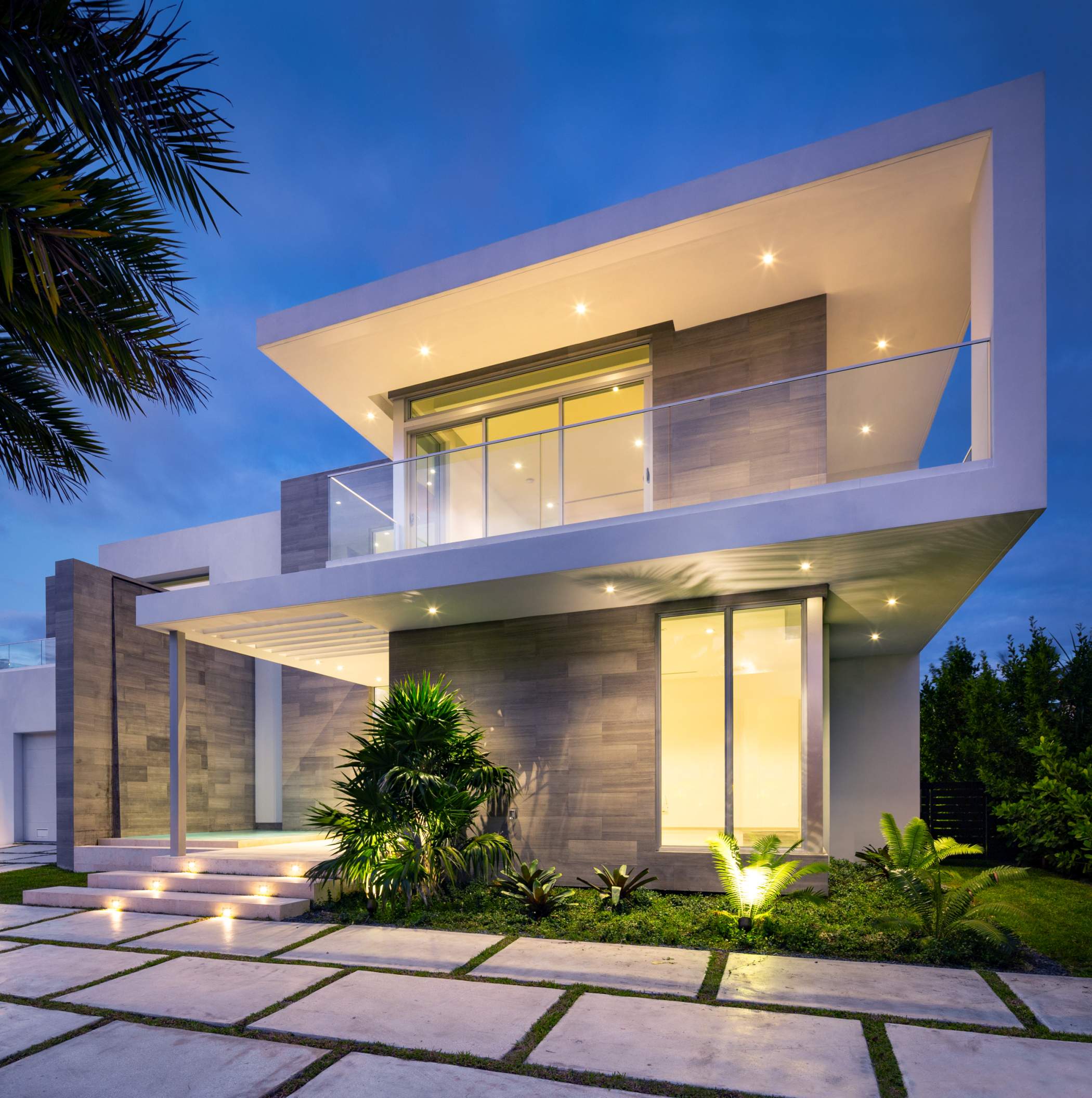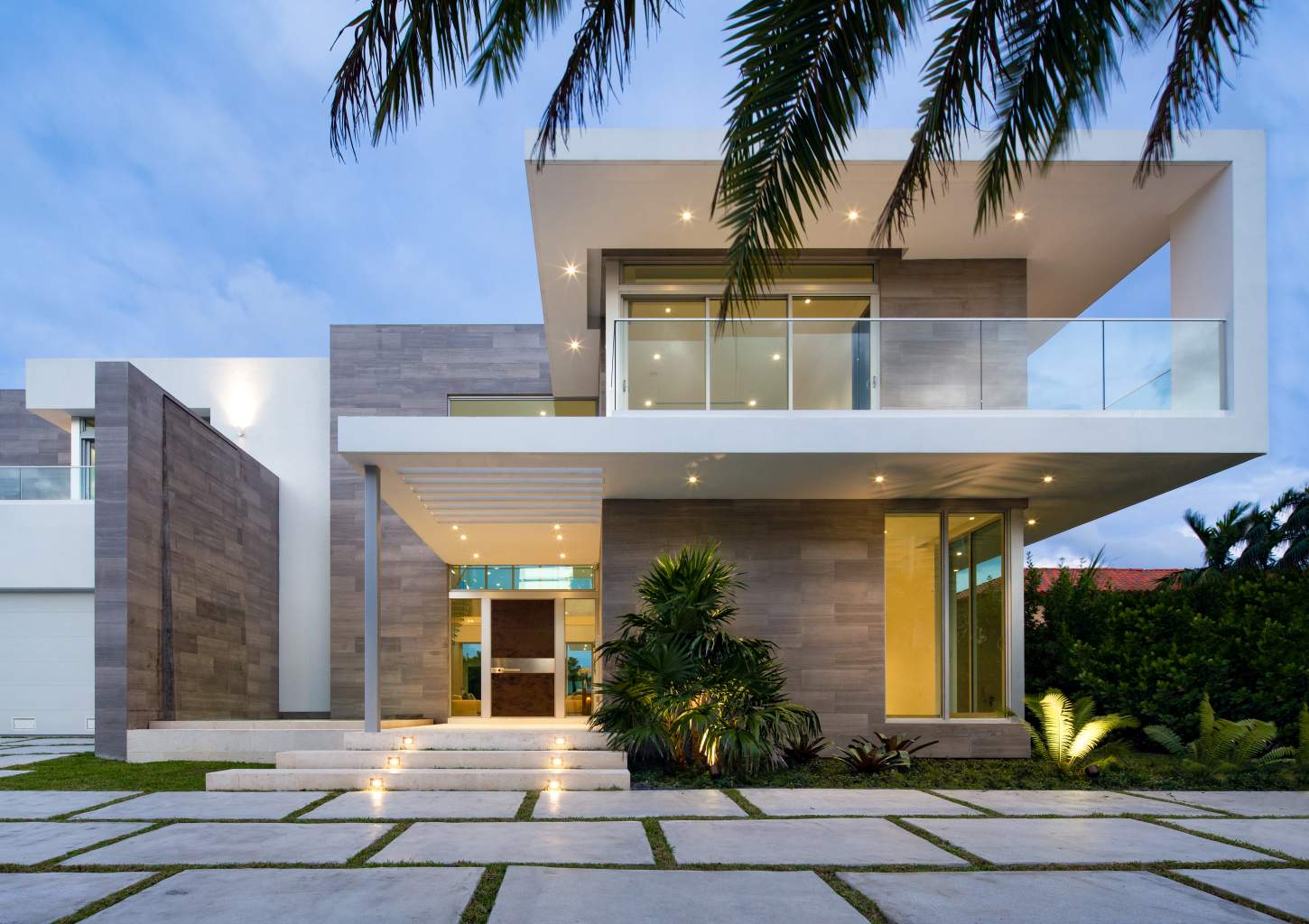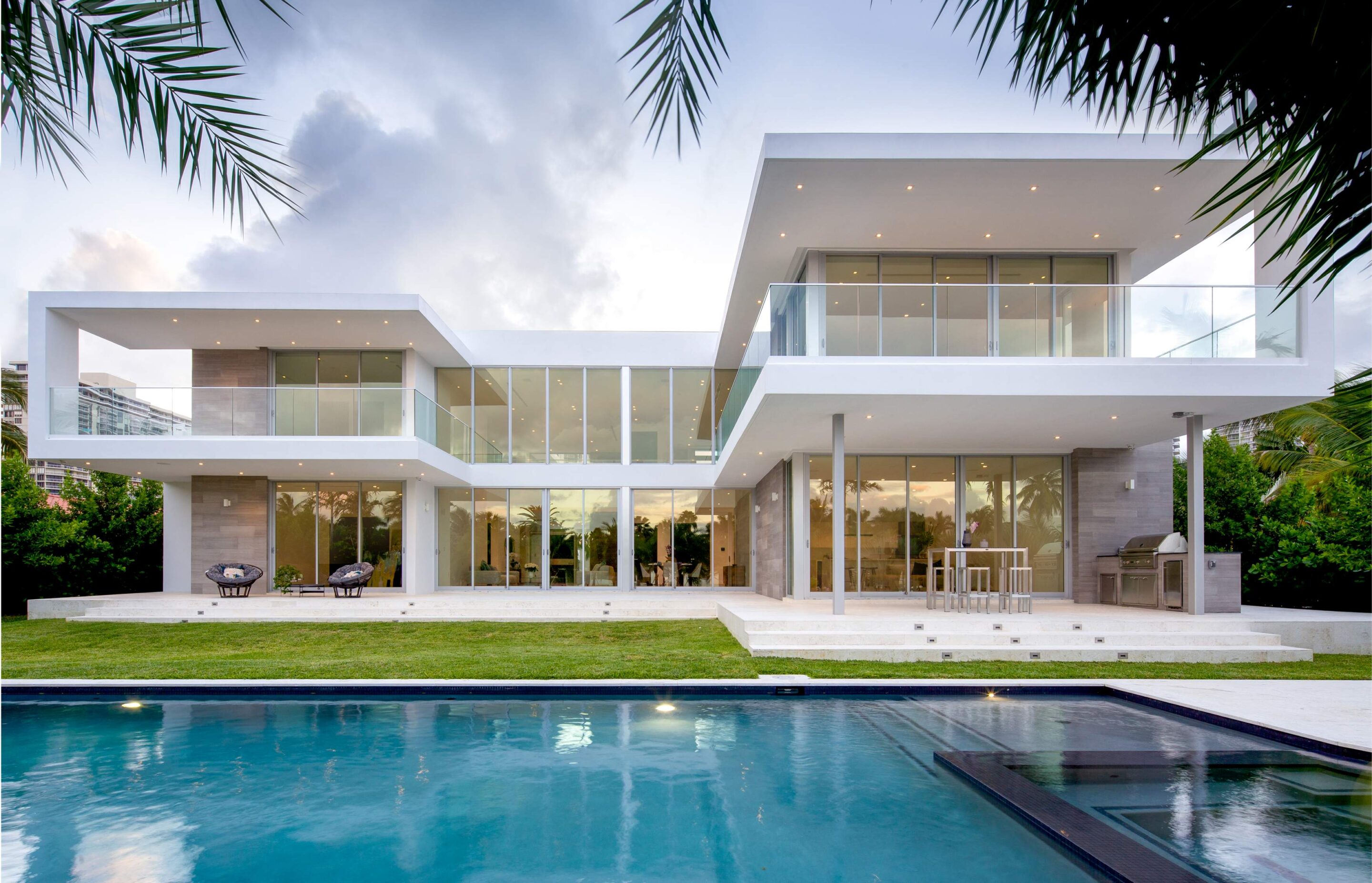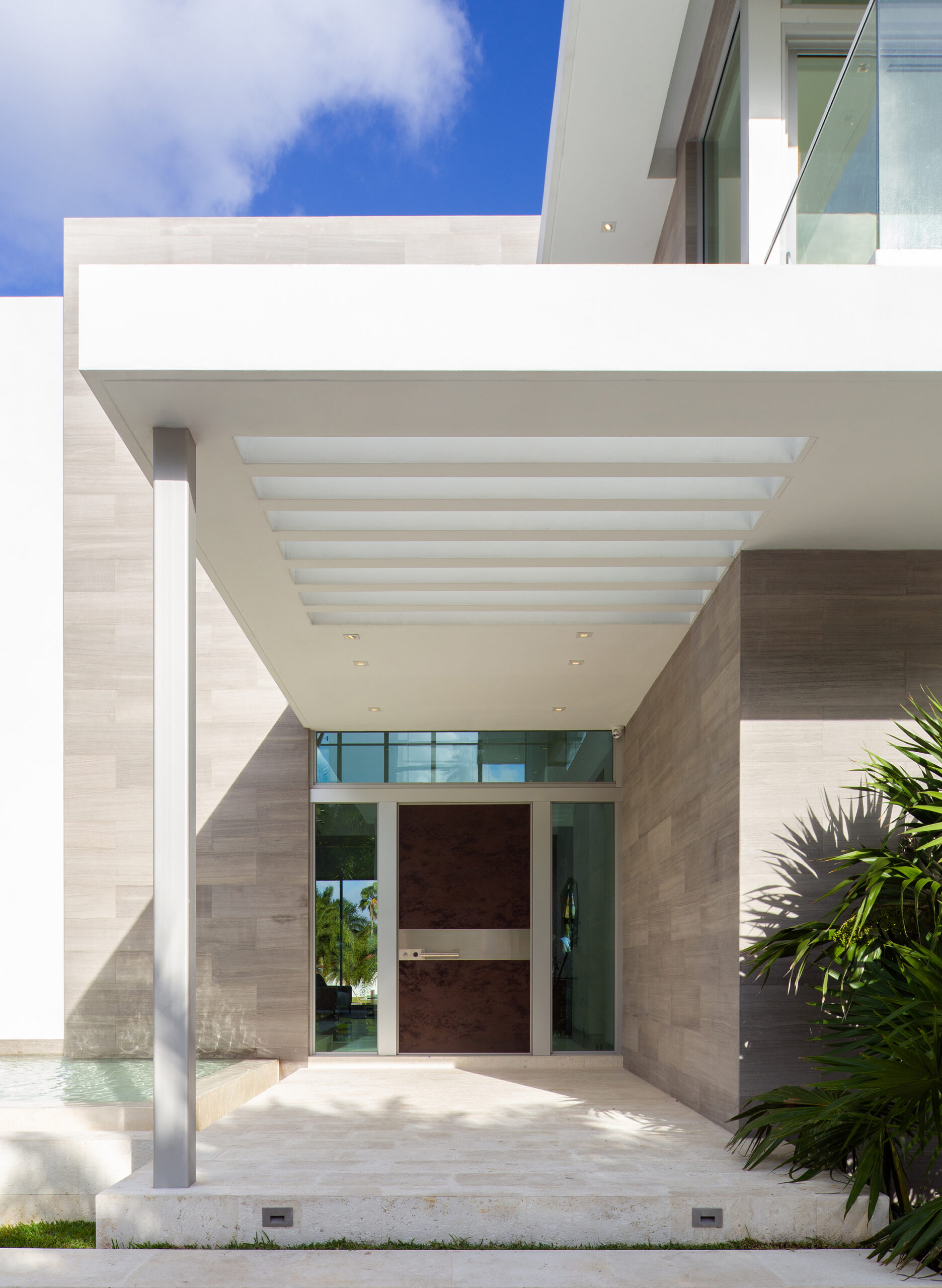 Detail
This striking entrance is characterized by the prominent overhanging roof frame providing both protection from the elements and aesthetic appeal.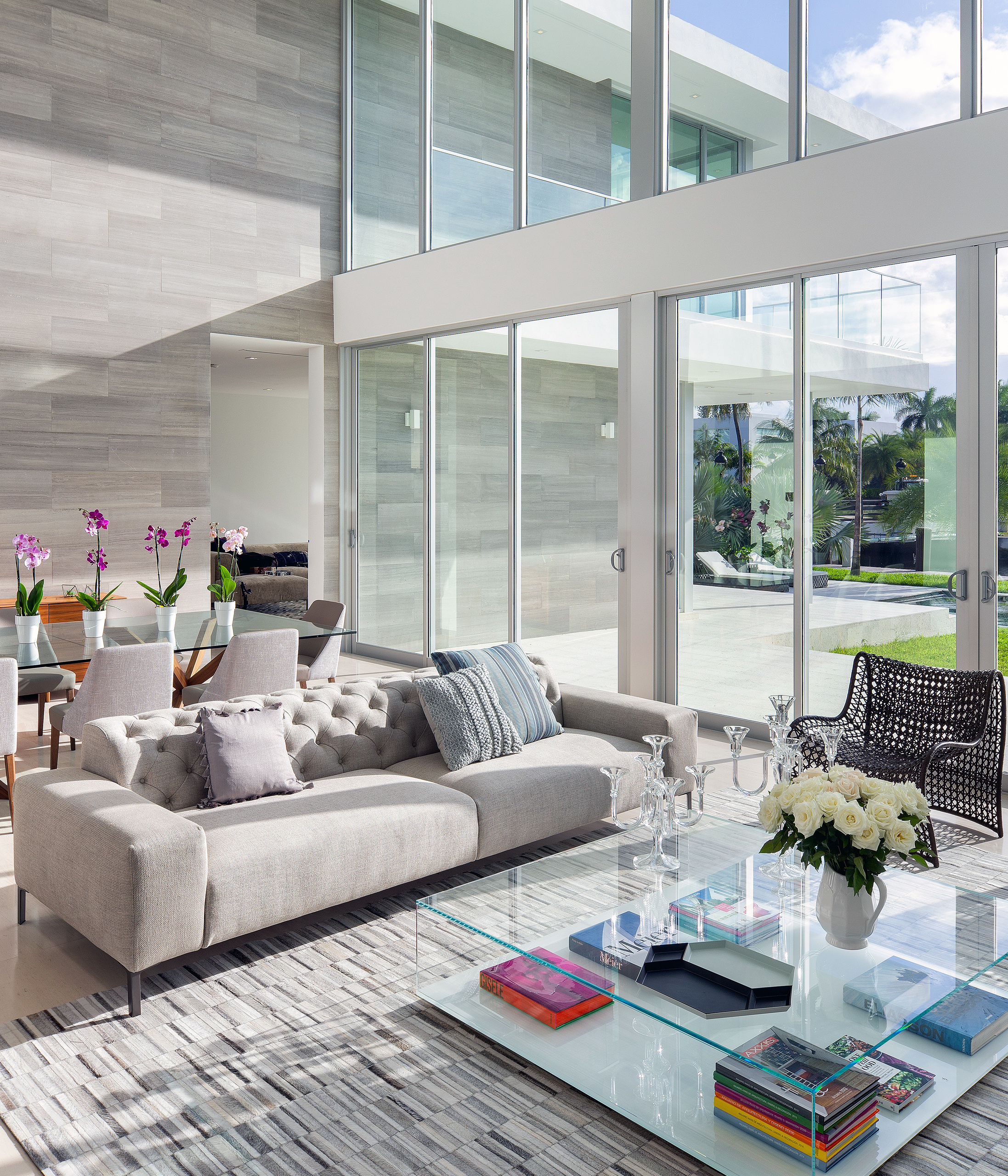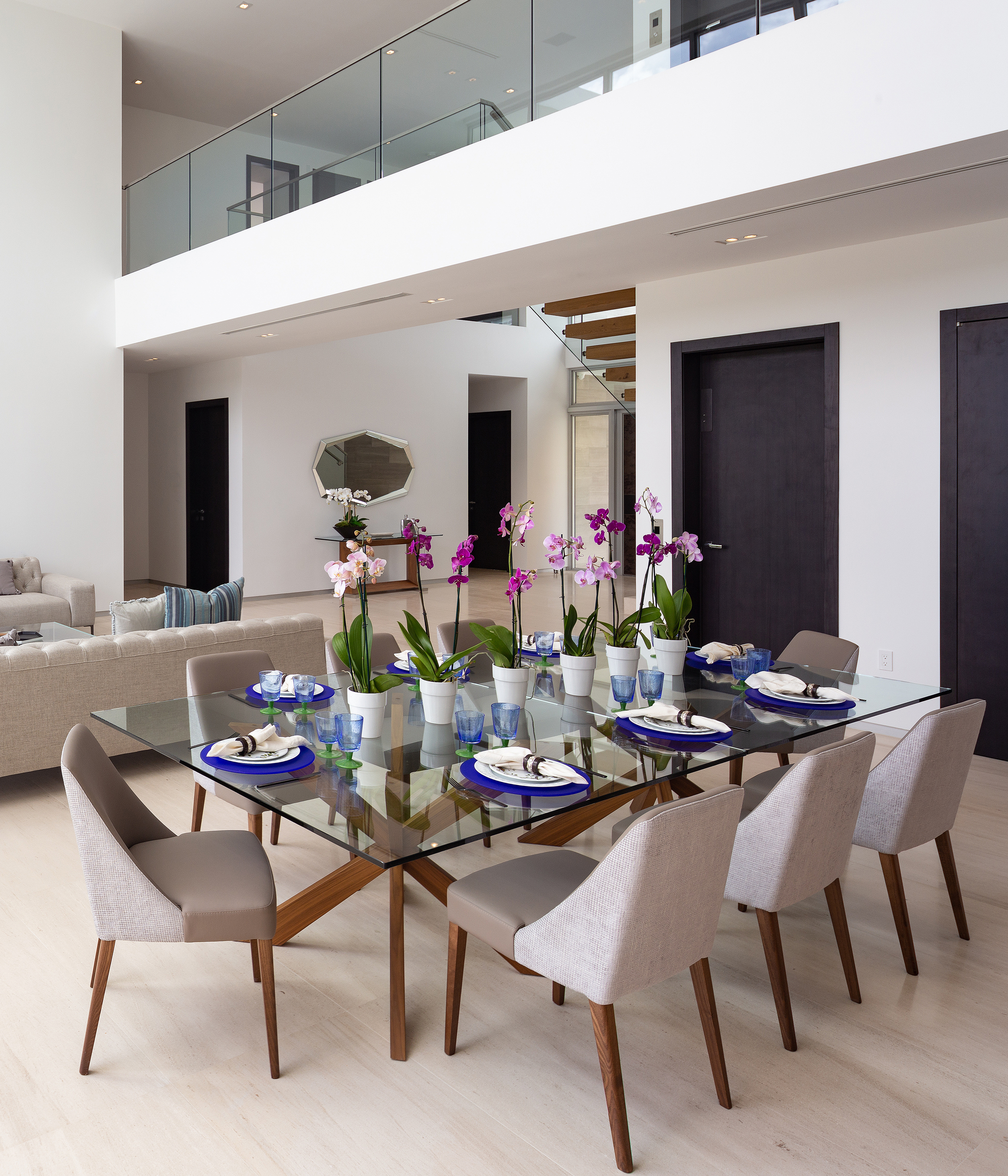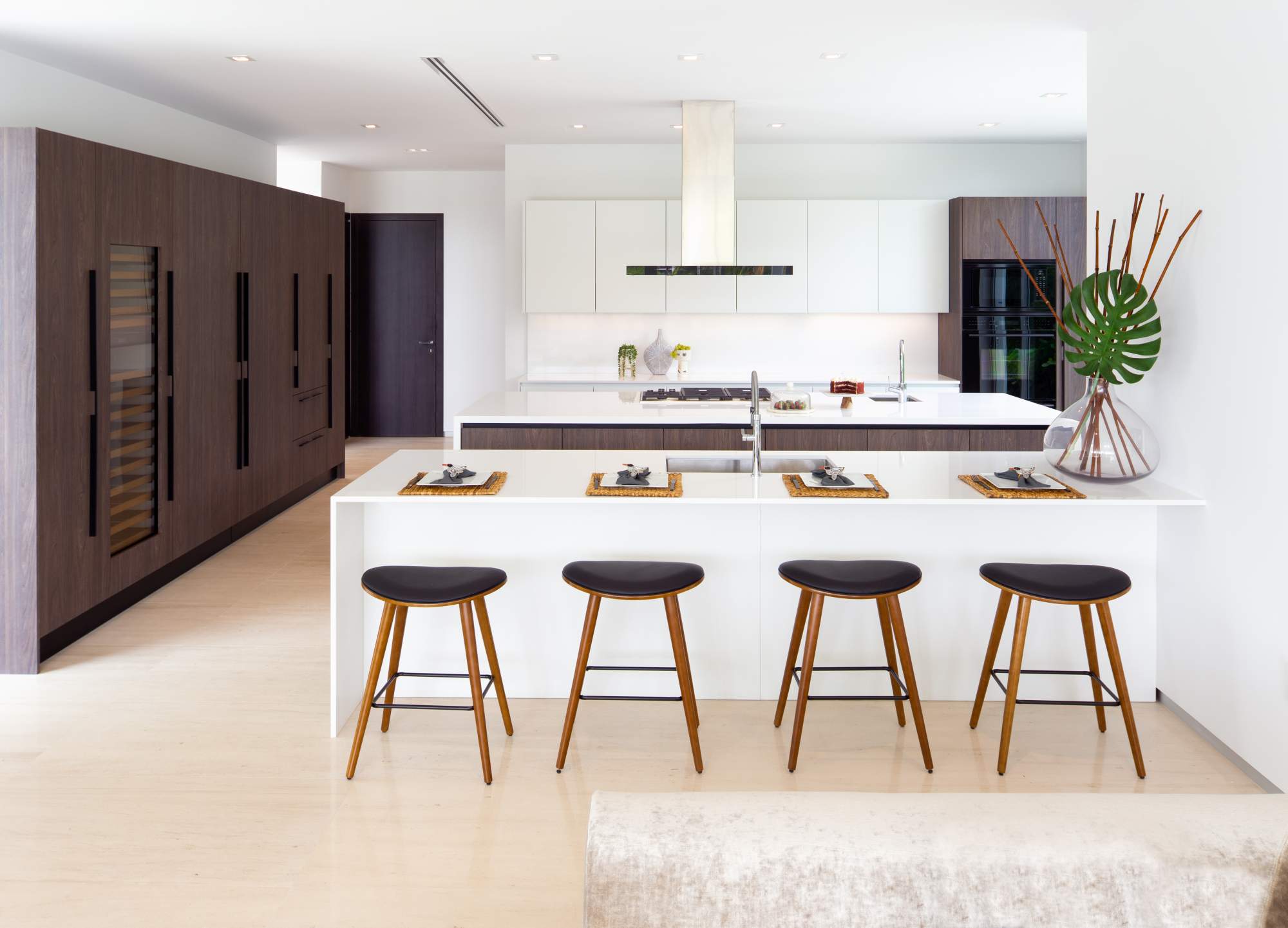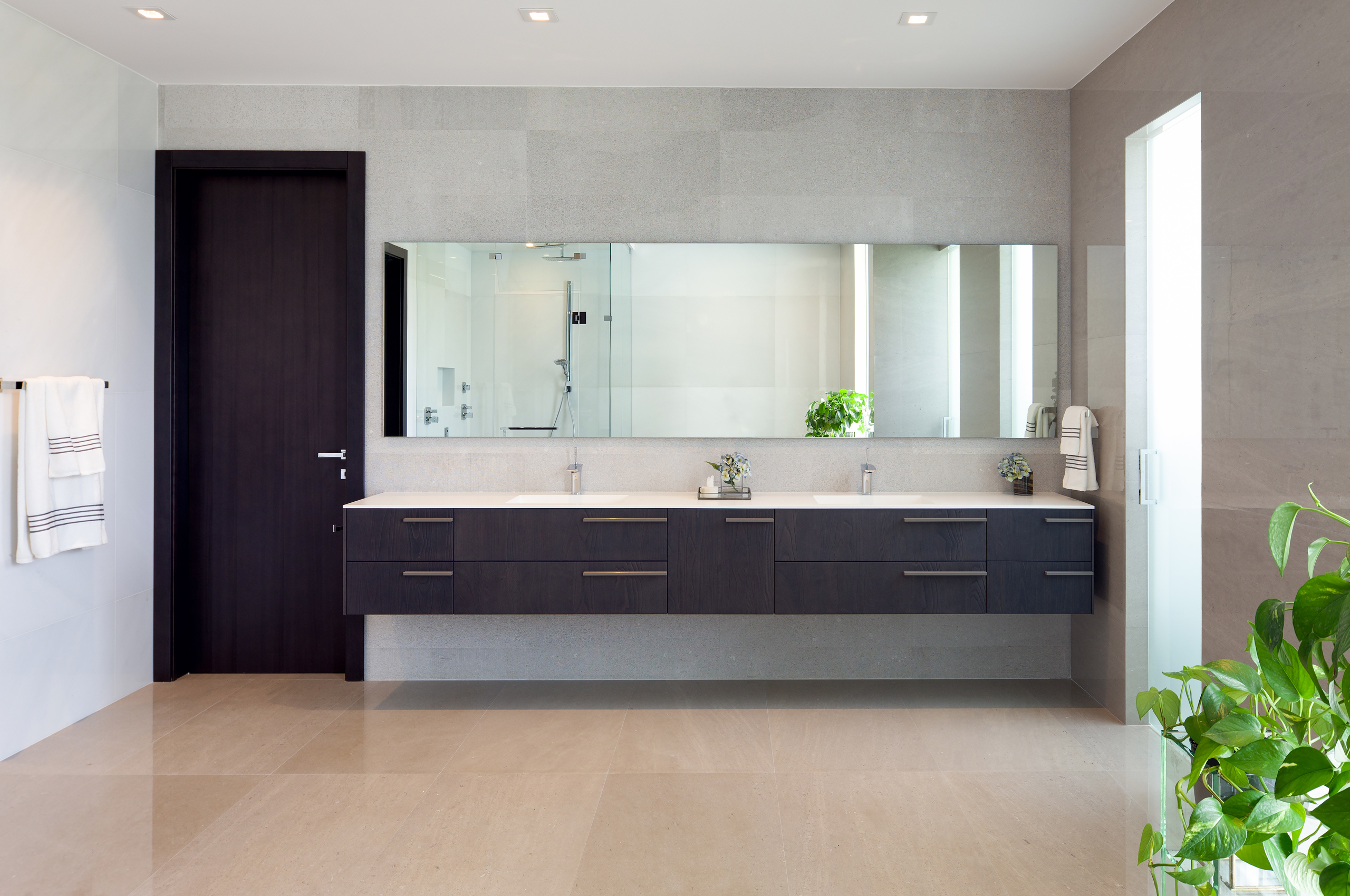 Discover More Projects
See more of our work
Click here >>
What Our Clients Say
About working with us
Click here >>