Teusaca Residence is nestled in the mountains of La Calera, Colombia. Our clients, an amazing couple who decided to switch their busy city life for one in the countryside came to us with an idea of a greenhouse that would allow them to experience nature from the interior of the home.
We fell in love with this idea and it became the driving force of the project!
Strategically located, a greenhouse welcomes you as you enter the residence becoming the heart of its three wings. As you walk through the home the greenhouse takes a life of its own as it continues to develop through hallways and social areas turning everyday living into an exciting experiential journey filled with the views of the interior and exterior landscape.
Location
La Calera, Colombia
Status
Construction
Site Area
110,760 m2
Project Area
712 m2
Program
Single-family residence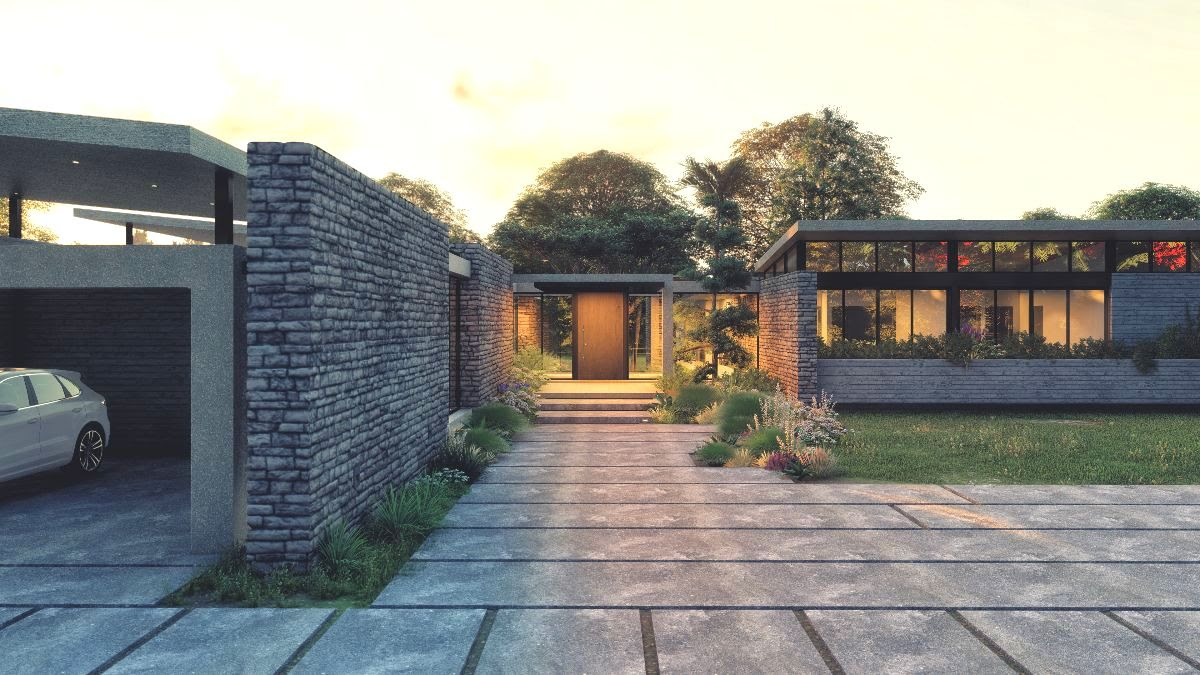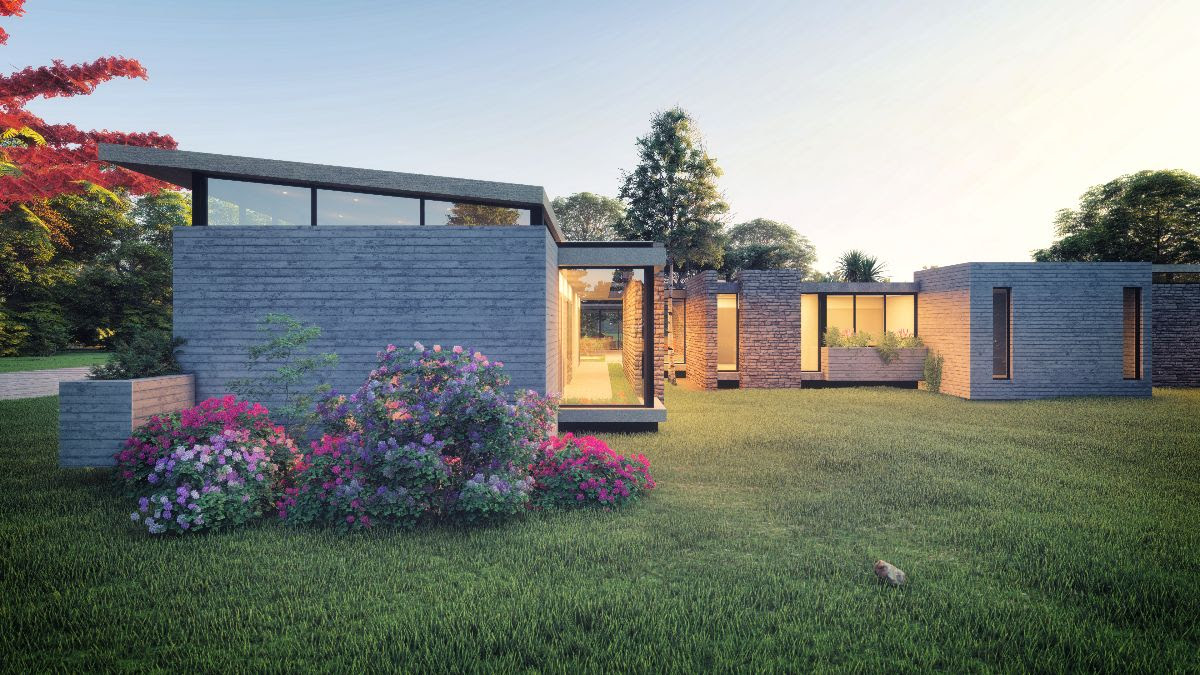 Original sketches – Interior views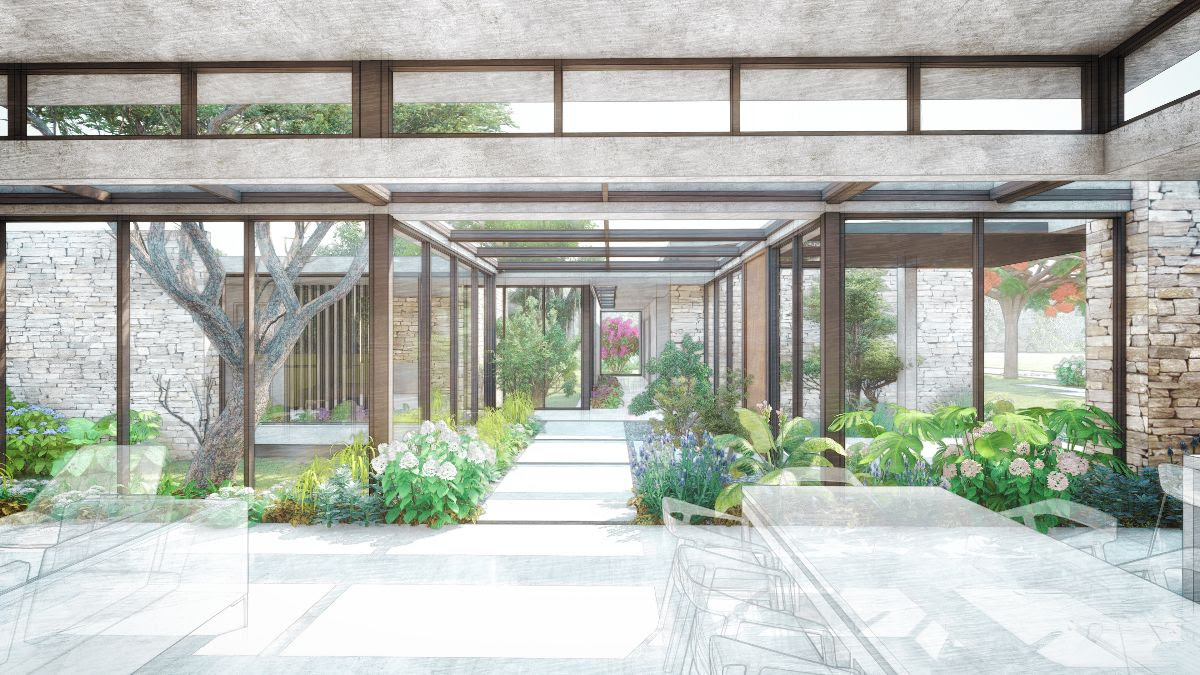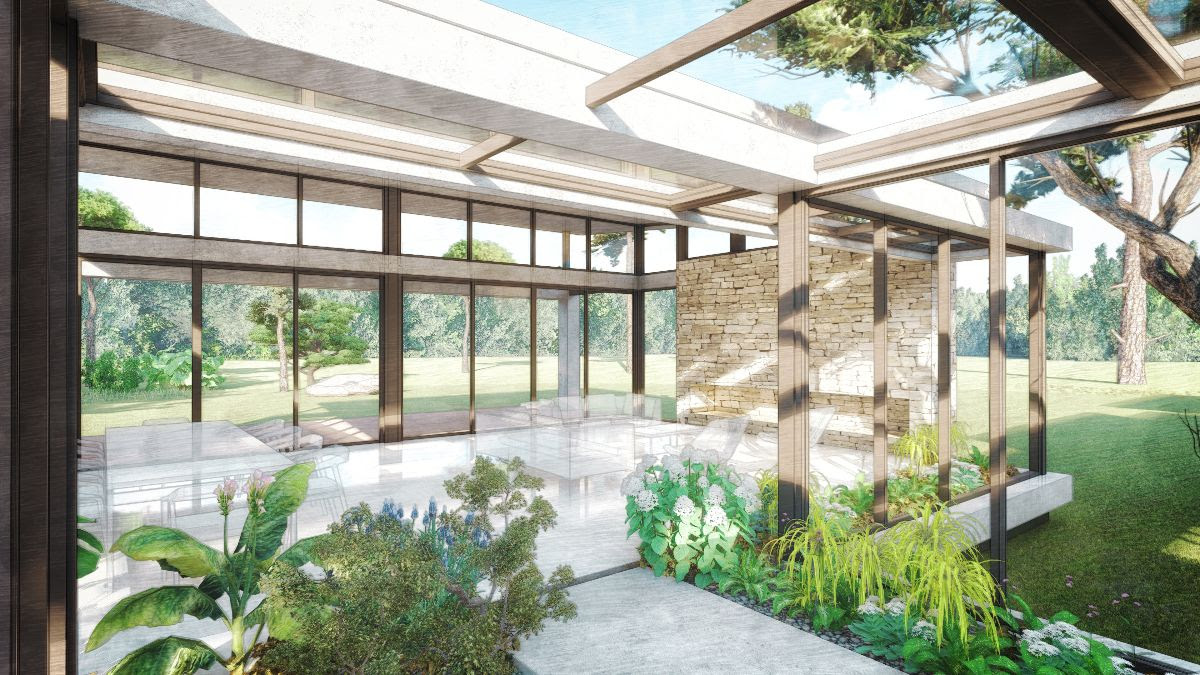 From our clients…
"It's been a true pleasure working with SDH Studio. Even though we are located in Bogotá, Colombia SDH's use of technology and their work ethic has made it incredibly pleasant for us to go through this process. For people who are not architects, it is not as easy to explain our design ideas or even to understand the home spacially… SDH has been amazing at understanding our wishes, ideas, and dreams and turning them into reality, they have gone above and beyond to help us visualize, walking (virtually) through every space, making us feel very comfortable in every decision we make along the process. It's been truly fascinating."
Carlos & Anita