This exceptional property, located in the Morningside area, boasts a unique double lot that provides the opportunity to create a low, elongated house that maximizes the use of outdoor space. The clients love to entertain family and friends, so the house has been specifically designed to accommodate large groups of people. The outdoor seating areas are spacious and inviting, and the big pool provides the perfect backdrop for social gatherings and relaxation.
On entering the house, guests are greeted by a beautiful staircase and floating steps that lead to the pool and covered terrace area. The covered roof, which is set at one and a half height from the dining area to the covered terrace, allows for natural daylight to flood the second-story hallway, creating a bright and welcoming atmosphere. The floor-to-ceiling glass walls also allow natural light to flood the interior, seamlessly blending the indoor and outdoor spaces.
To the front of the house, dark steel panels have been used to create a striking contrast against the natural stone. Over time, these steel panels will change in color with exposure to water and sunlight, creating a beautiful patina that adds to the house's unique character. The clients were keen on using real, authentic materials throughout the house, such as polished concrete floors, which add to the overall aesthetic and quality of the design.
Location
Miami, Florida
Status
Permitting
Site Area
18,450 sf
Project Area
7,000 sf
Program
Single family residence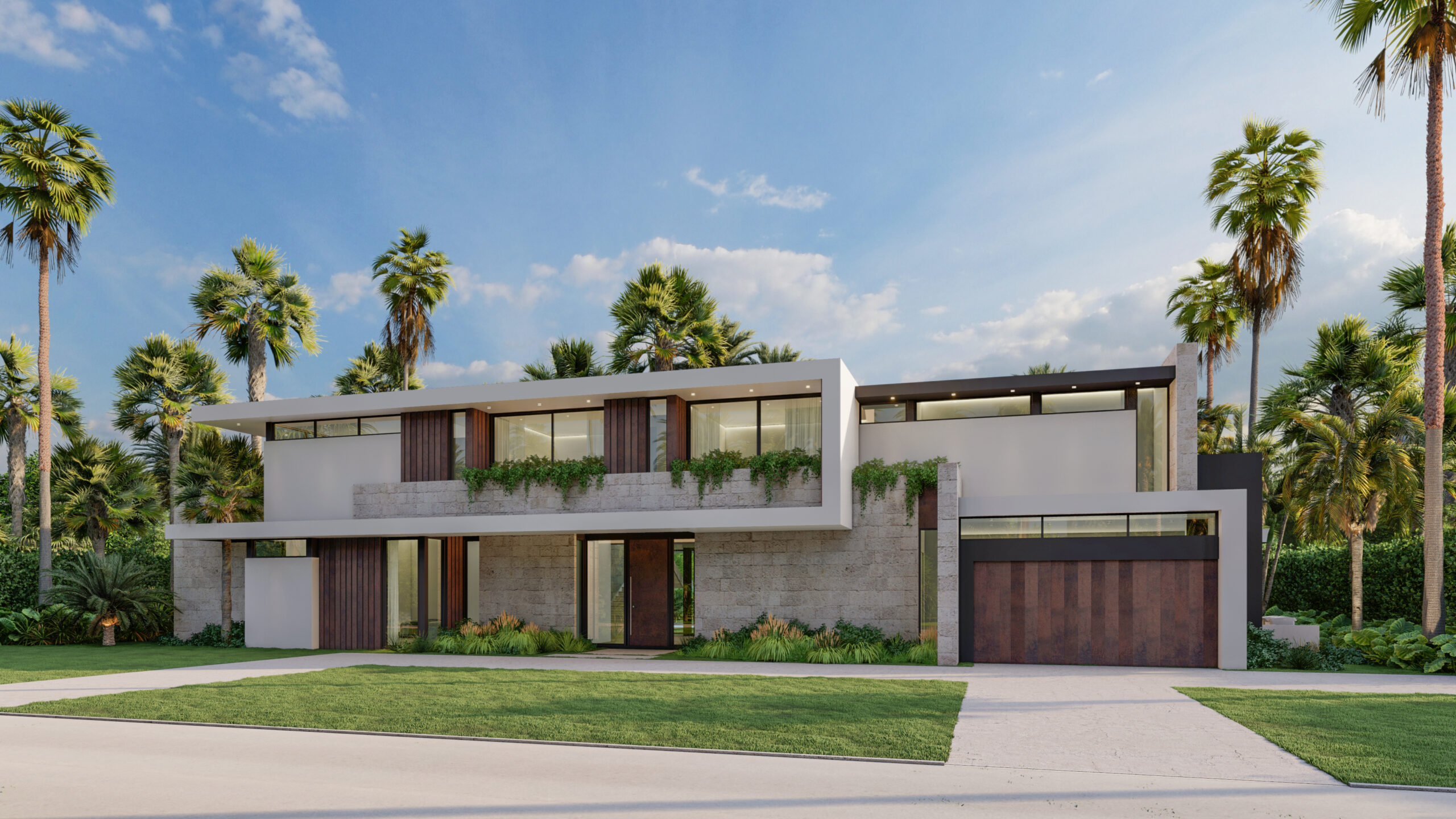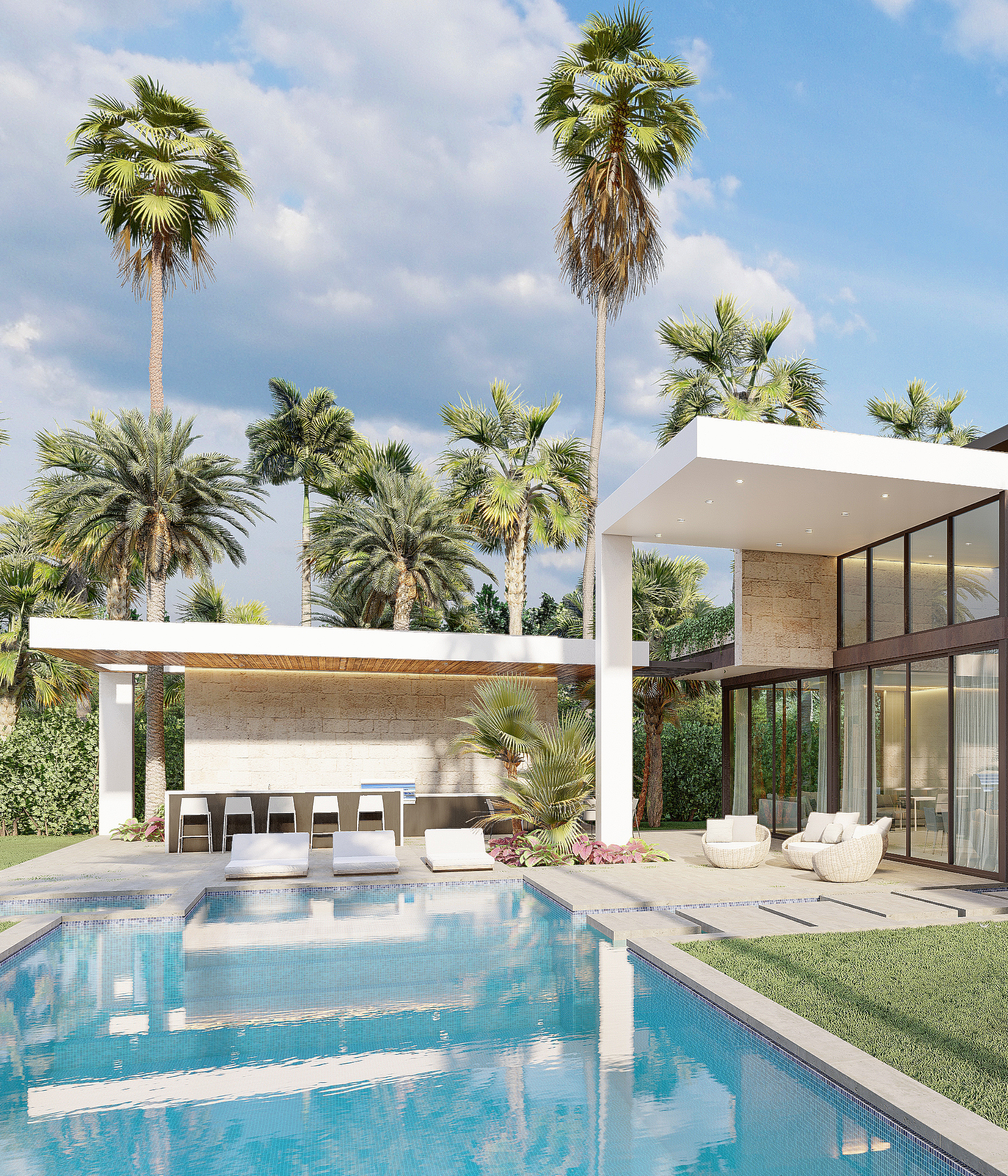 "It's been an absolute pleasure working with Stephanie and her team. Designing a house is an intense and complex process, but we felt extremely well supported by SDH's team throughout. With their experience, dedication and energy, they've taken the essence of our 'dream home' and transformed it into a great project. It's been a wonderful experience and we highly recommend SDH." Jordi and Tania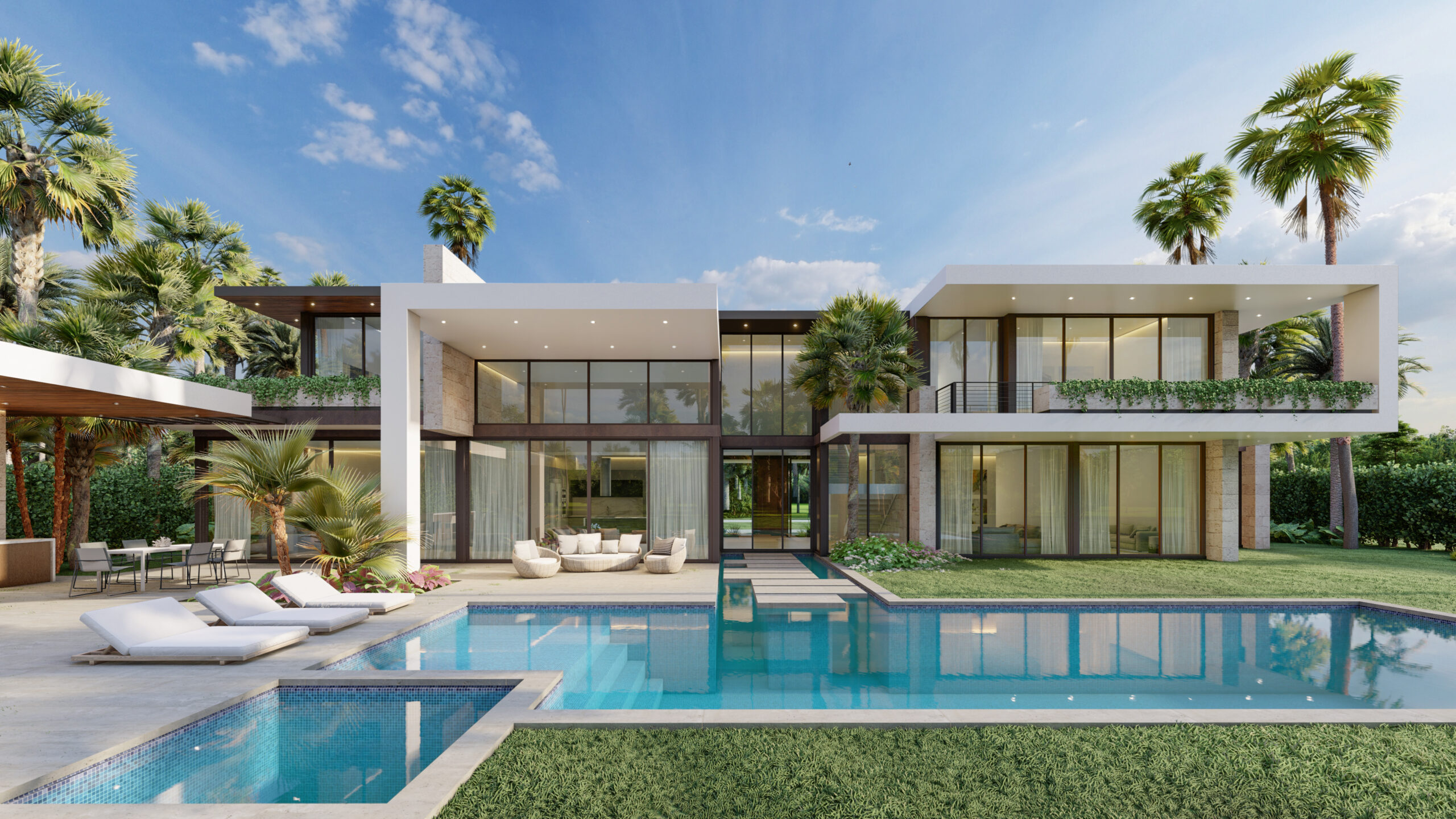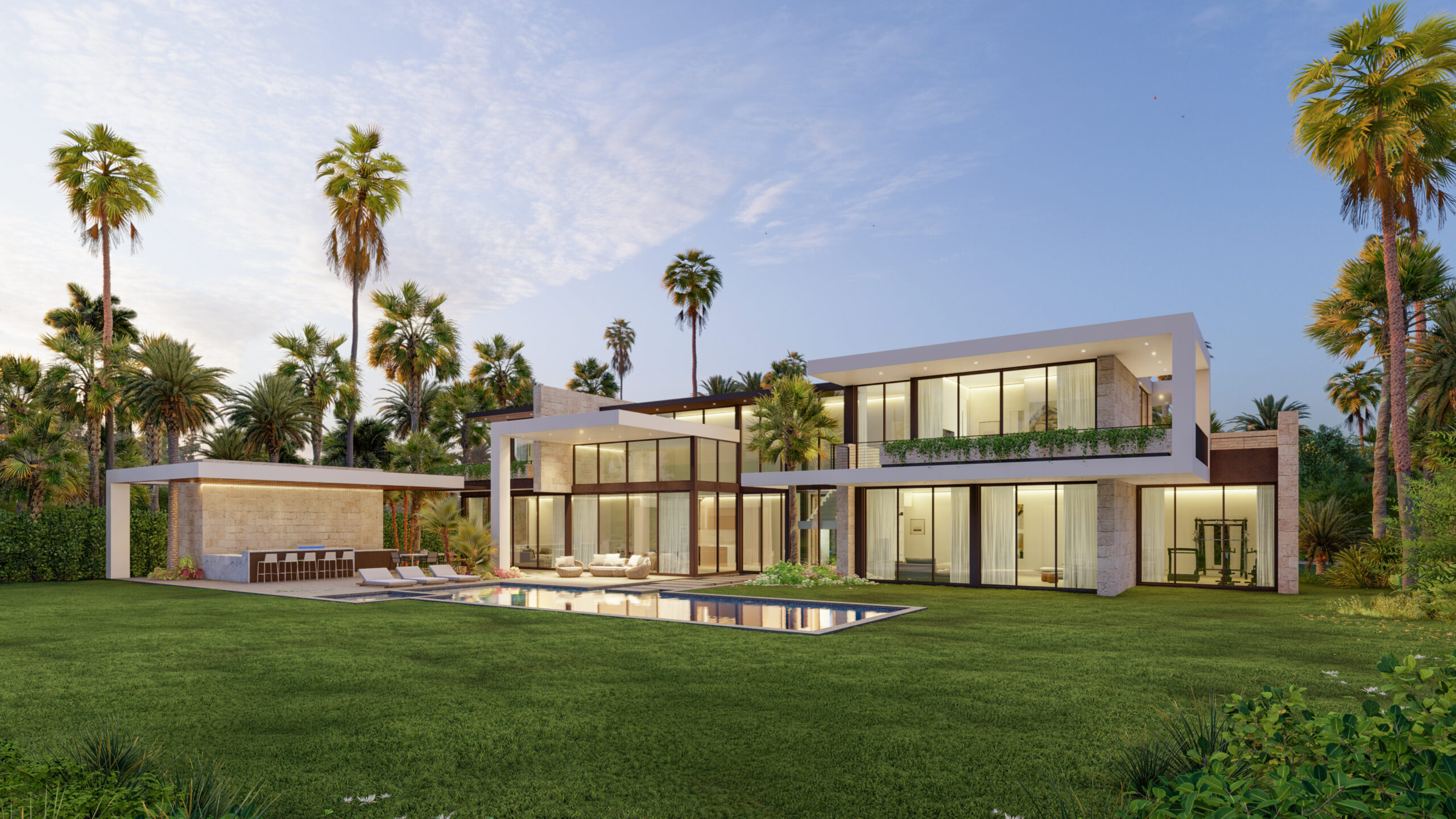 Discover More Projects
See more of our work
Click here >>
What Our Clients Say
About working with us
Click here >>