This home boasts a stunning tropical modern style, characterized by the perfect blend of clean volumetric elements and a harmonious relationship with the lush vegetation surrounding it.
On entering, the eye-catching stone wall elegantly separates two offset volumes, allowing for natural sunlight to flood the entry area and planter. The cleverly integrated horizontal louvers provide shade to the east and west exposures of the property, while the covered terrace at the rear of the home is beautifully marked by planters and an overhead trellis, creating a serene and inviting outdoor space.
On the second floor, a continuous planter graces the façade, offering both privacy and breathtaking views of the surrounding landscape to the interior spaces. The materials of the house were thoughtfully selected to create a subtle contrast in colors and tones, adding texture and warmth to the overall aesthetic of the residence.
Location
Bal Harbor, Florida
Status
Permitting
Site Area
11,520 sf
Project Area
7,180 sf
Program
Single family residence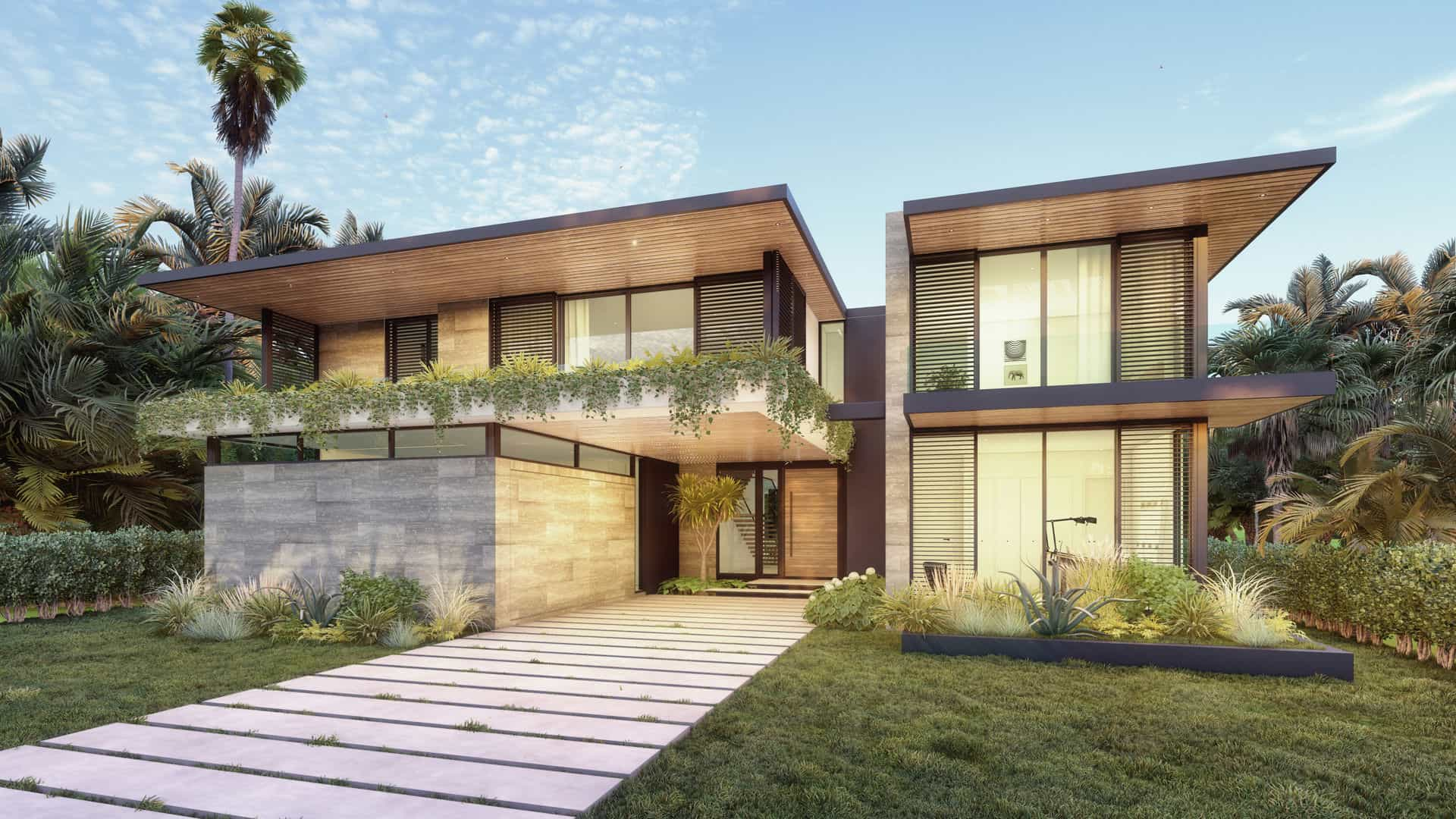 "Building your dream home there's no easy task. You have to put your trust in an architect who will not only be attentive to your thoughts and input but somebody who will exceed all of your expectations with an amazing product – your dream home. We wanted a unique tropical modern design with natural elements and natural light. SDH has exceeded all of our expectations and has made the process stress and hassle free. Stephanie and team are organized, patient and attentive to our needs and wants. We are super appreciative of their work and we highly recommend them to anybody looking to design and build a luxury dream home." Brett and Erika
Discover More Projects
See more of our work
Click here >>
What Our Clients Say
About working with us
Click here >>