This stunning two-story property in Bay Harbor Islands boasts a dramatic entrance featuring a 2-story glass wall and a green wall. The volume on the right side of the entrance appears to be floating over a reflecting pond with a tree growing on an island in the middle of the pond. The front facade makes extensive use of natural stone that creates a striking design element.
On entering the front door, guests are welcomed by a breathtaking floating wood and glass staircase in the double-height entry space. Further inside the home, a spacious living room opens up to large dining room and kitchen areas, next to a bar area and wall that is perfect for hosting gatherings. Sliding glass doors allow for an abundance of natural light to flow throughout the home, while connecting the indoor and outdoor entertaining spaces.
The rear facade provides stunning views of the bay. The three-tiered entertainment area features a covered terrace on the first level, a gazebo with an outdoor kitchen and dining area on the second level, complete with a unique waterfall feature spilling from the roof and an infinity pool and built-in spa. The third tier provides access to the boat dock.
Location
Bay Harbor Islands, Florida
Status
Completed
Site Area
13,125 sf
Project Area
10,700 sf
Program
Single family residence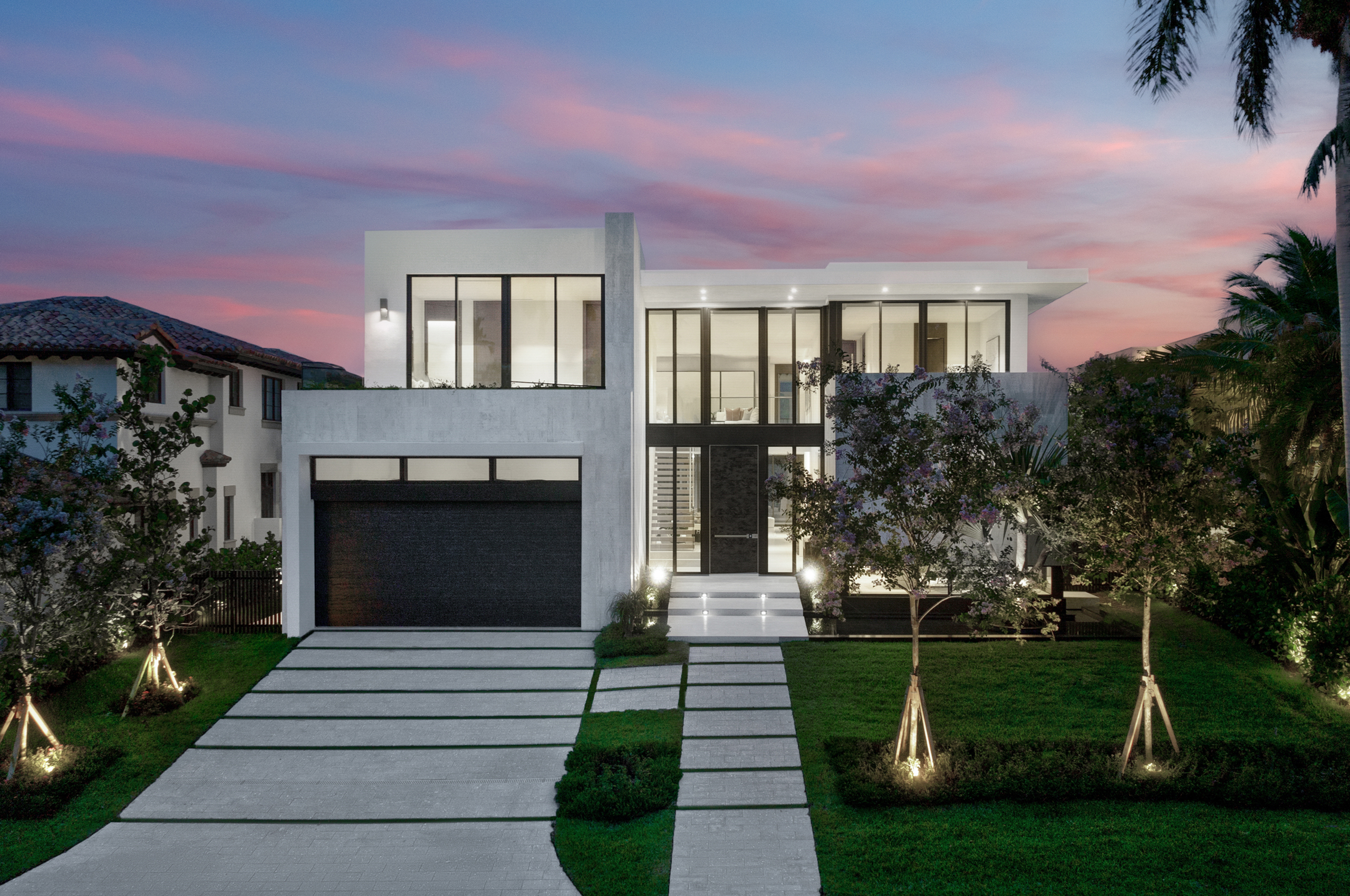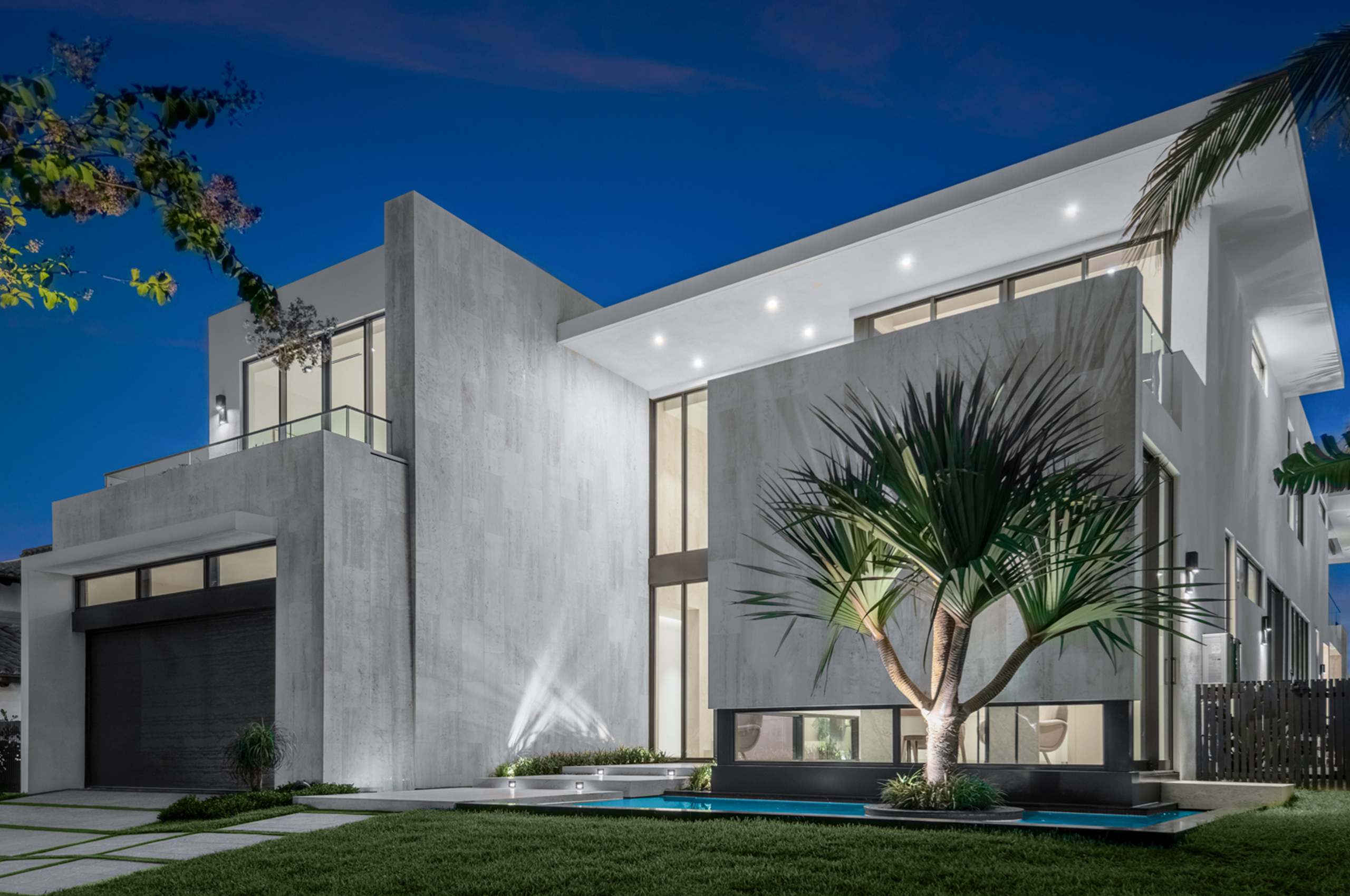 Detail
A stunning entryway to the home, visitors 'float' towards the front doorway above a cooling carpet of water.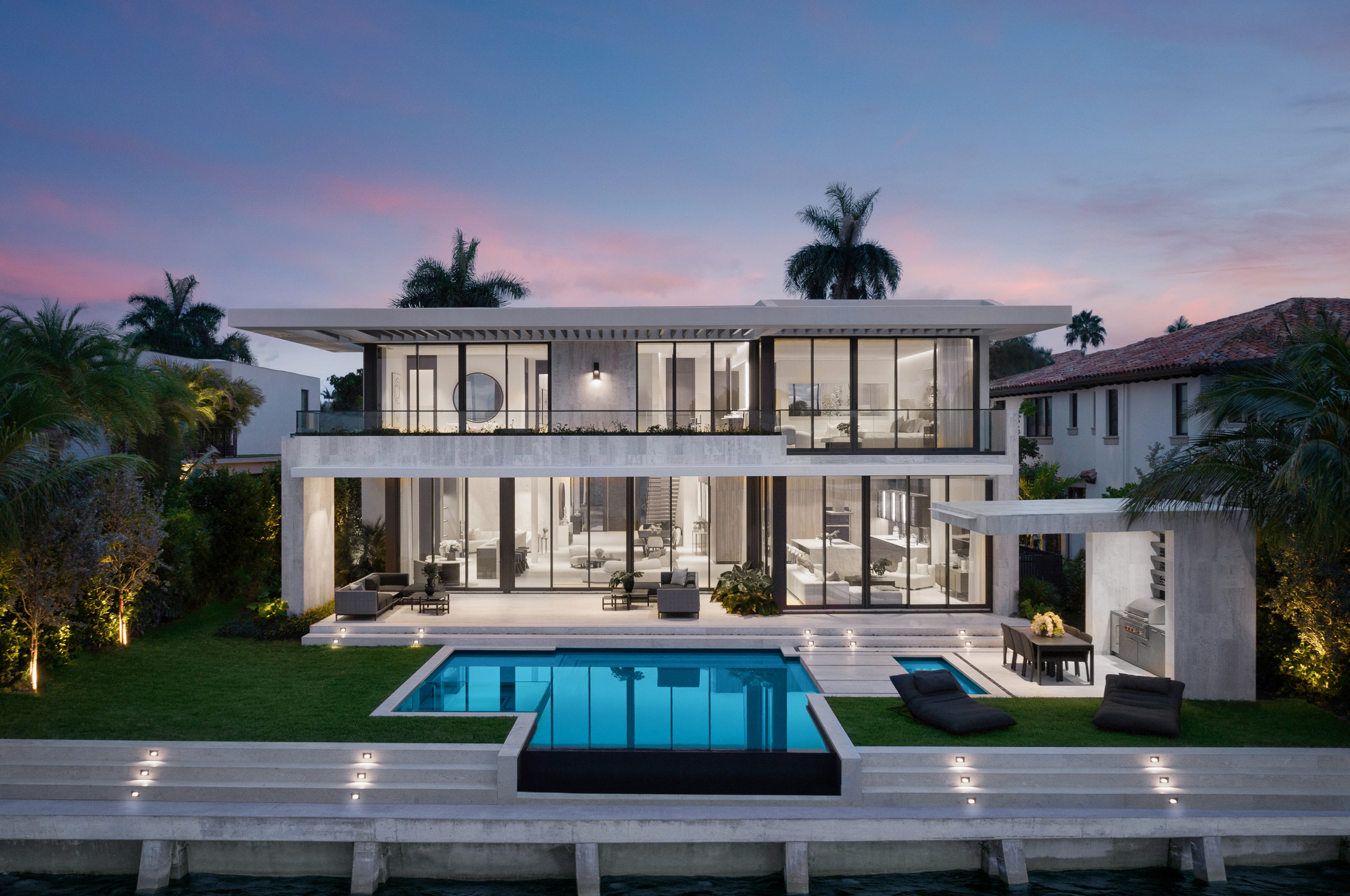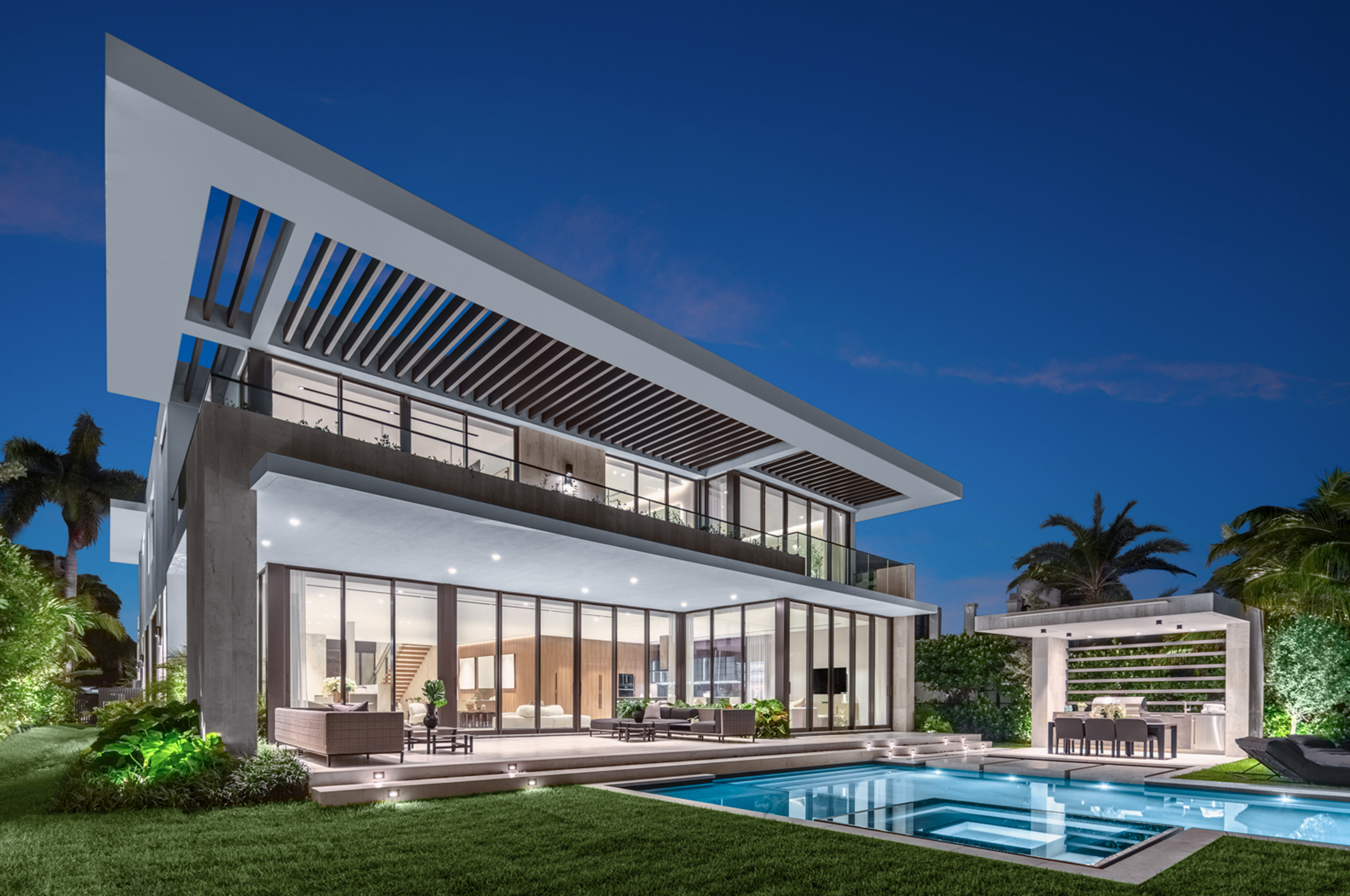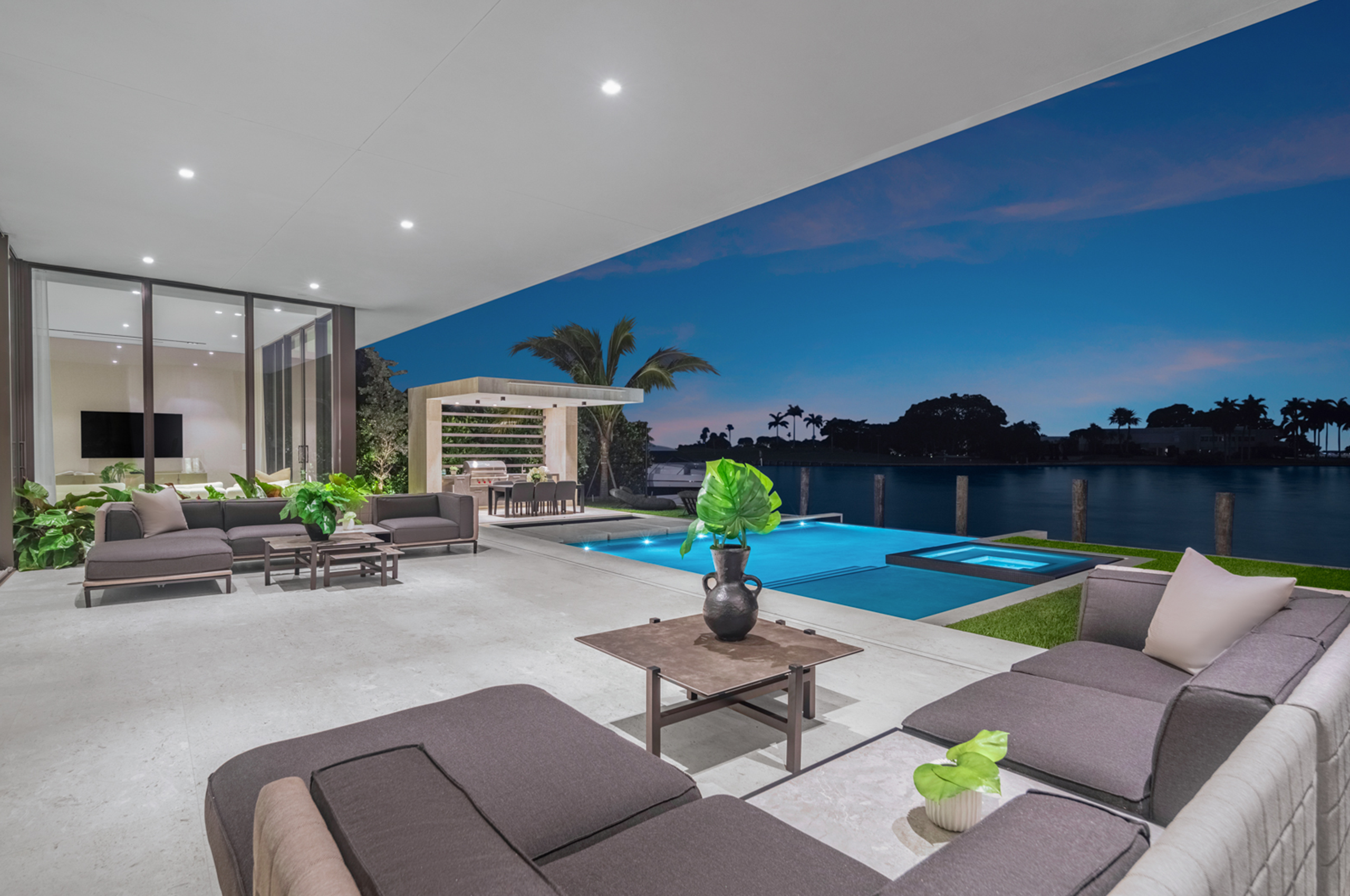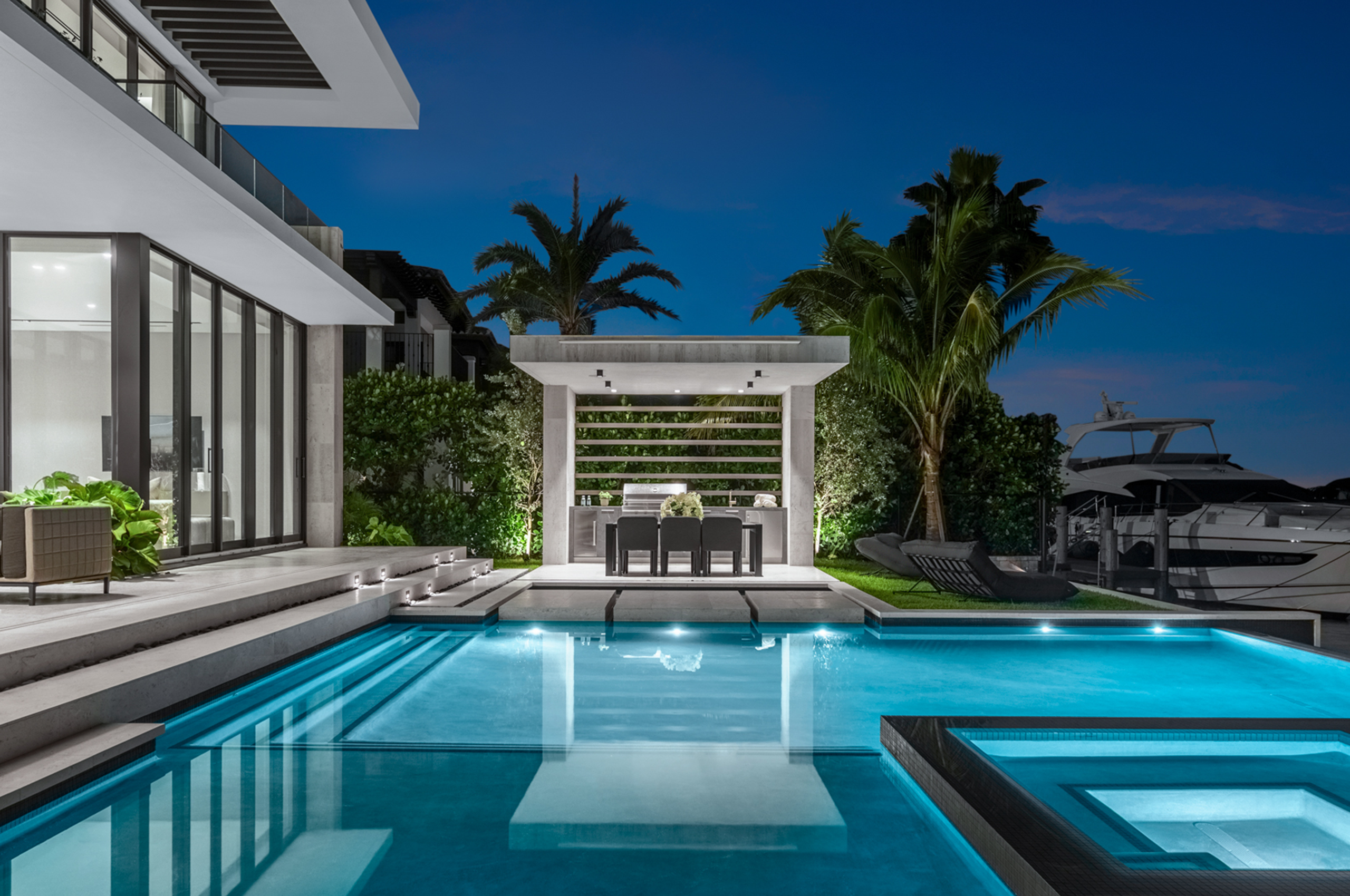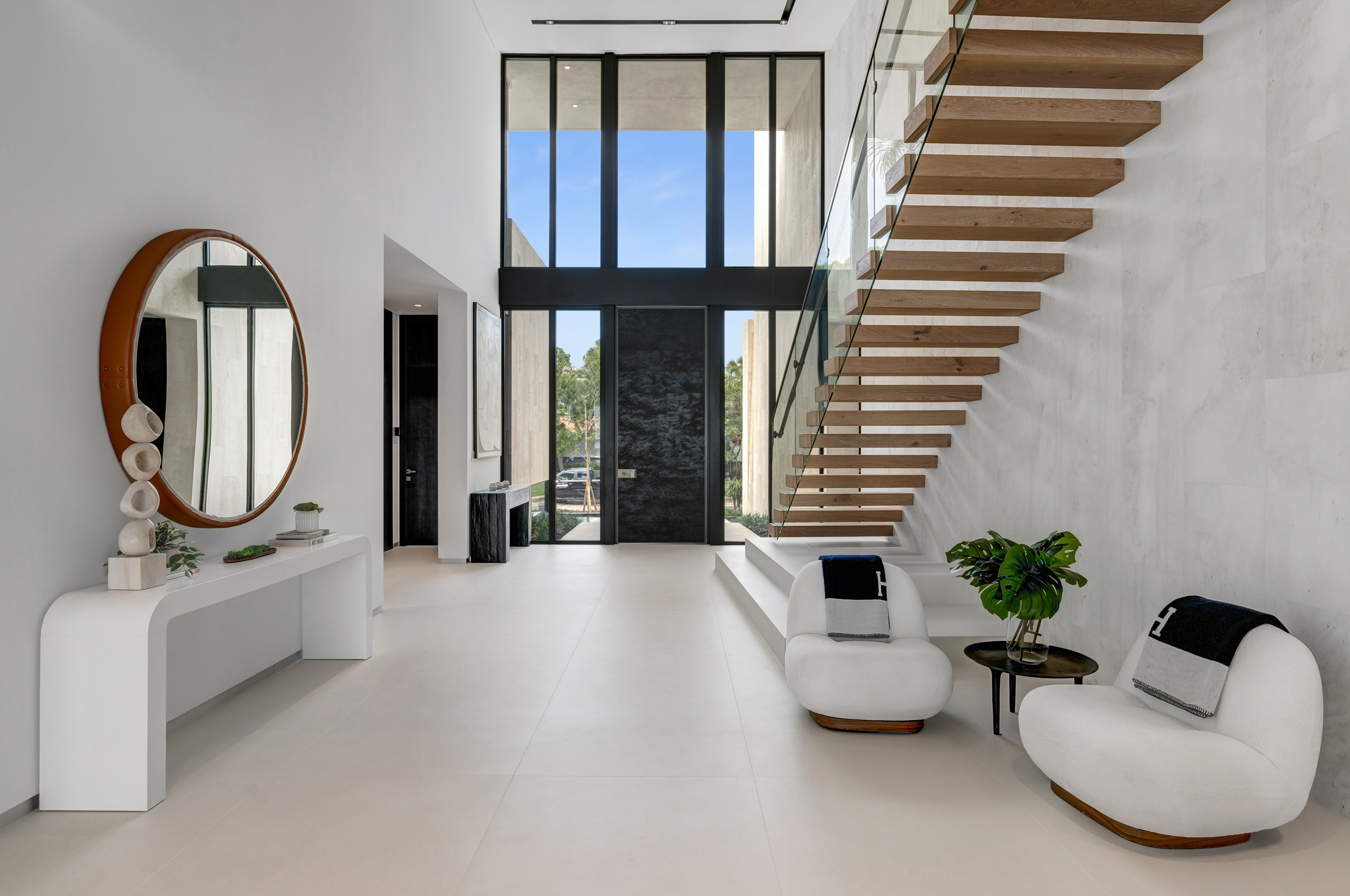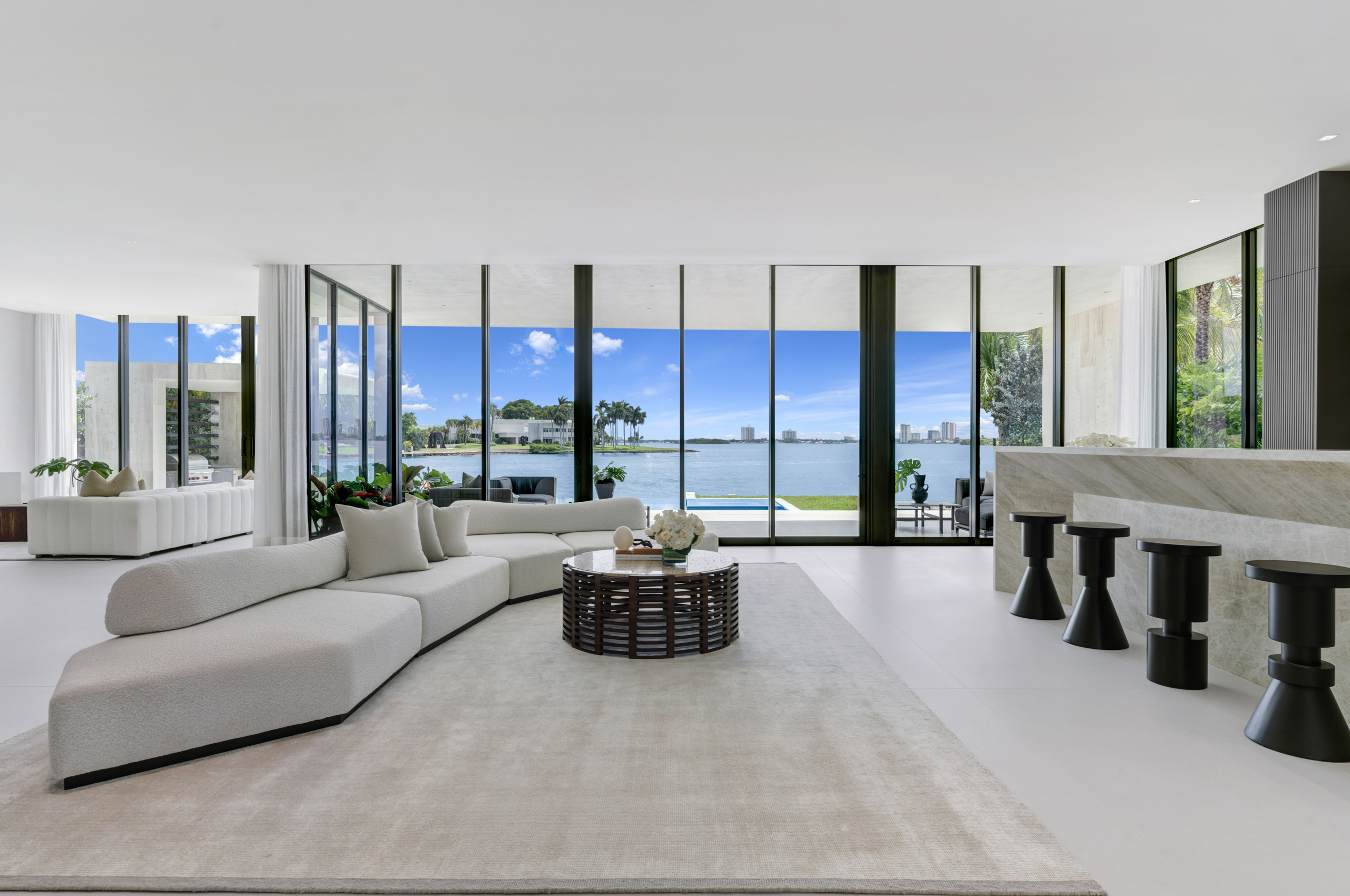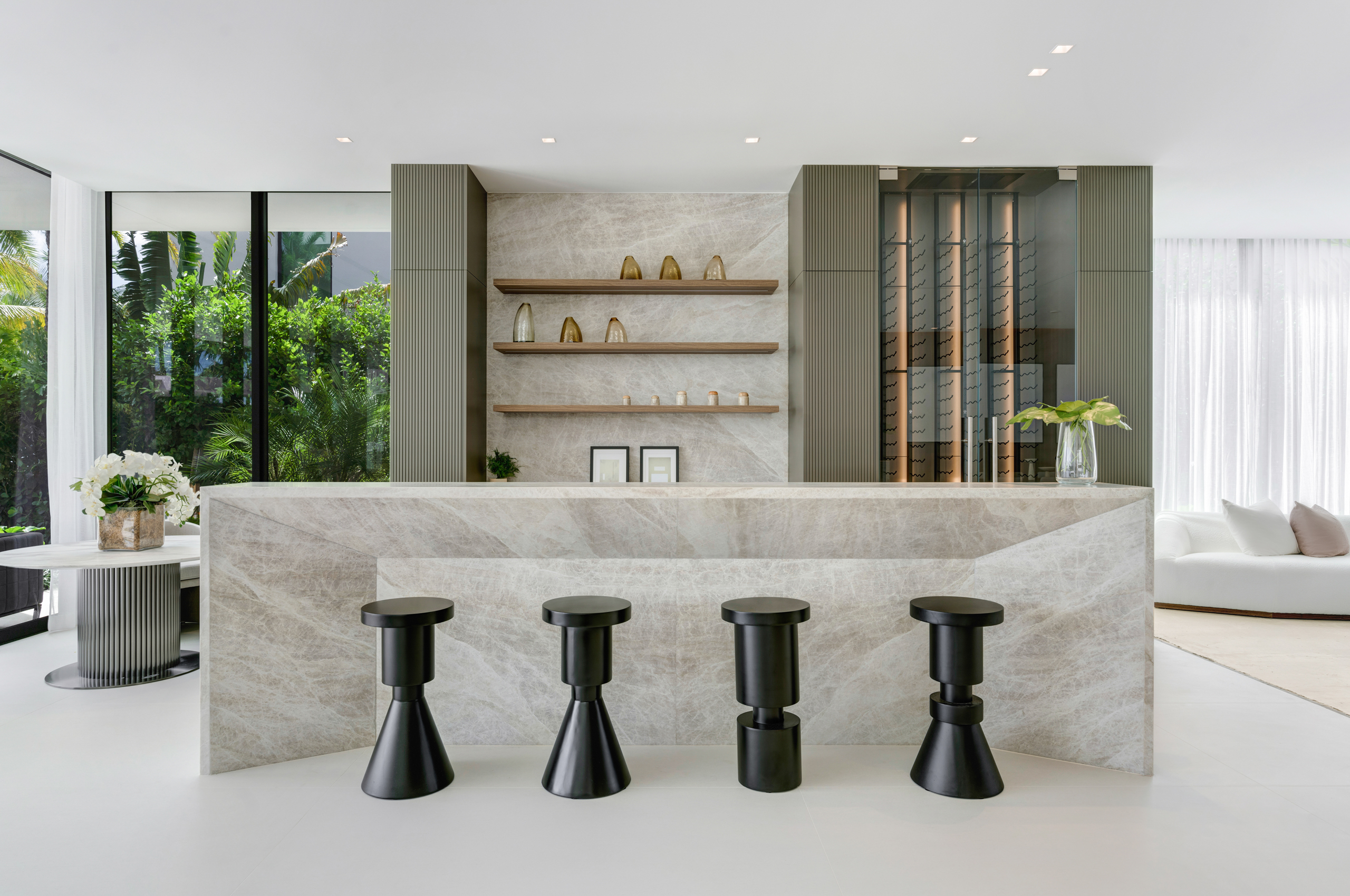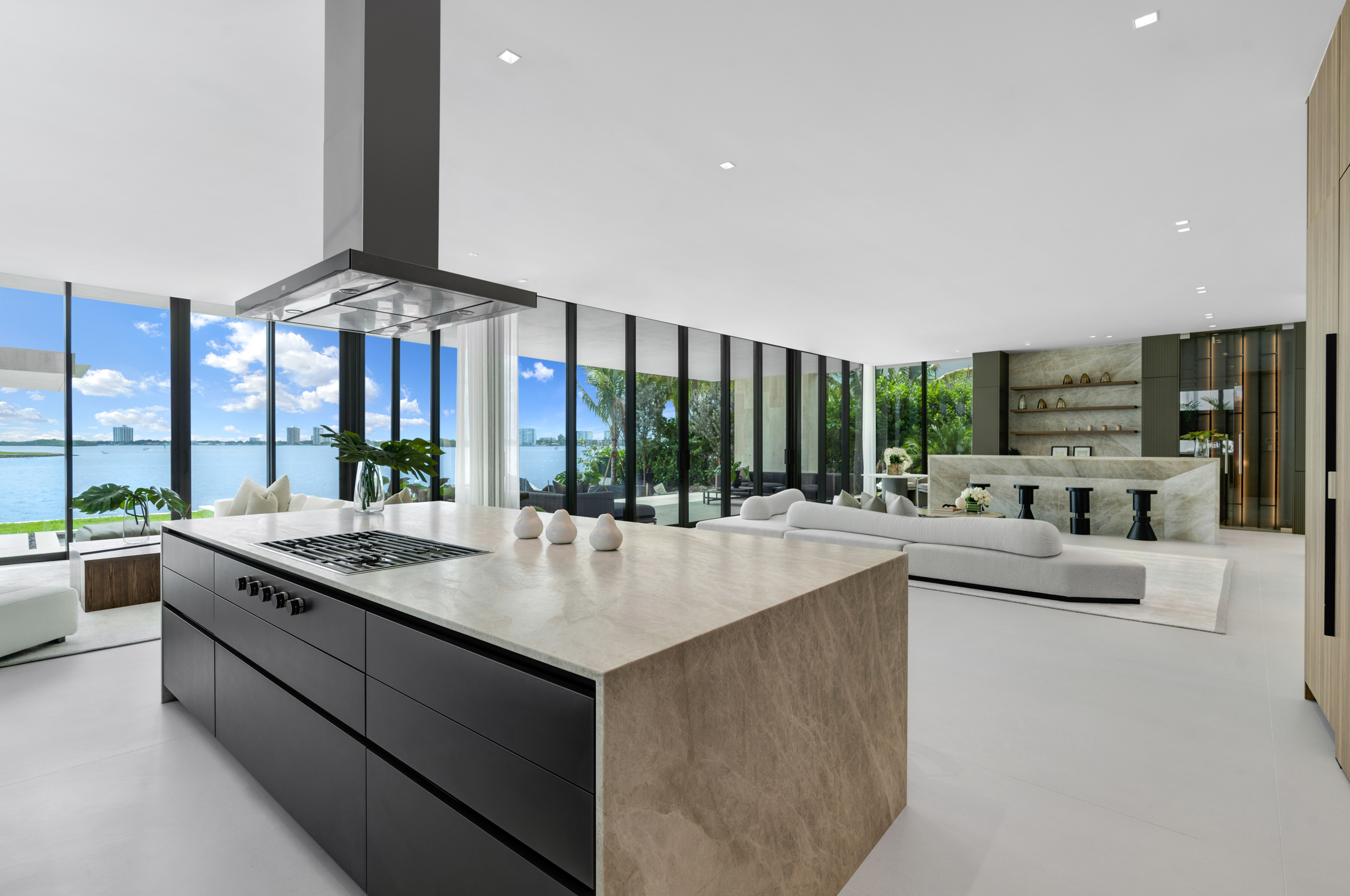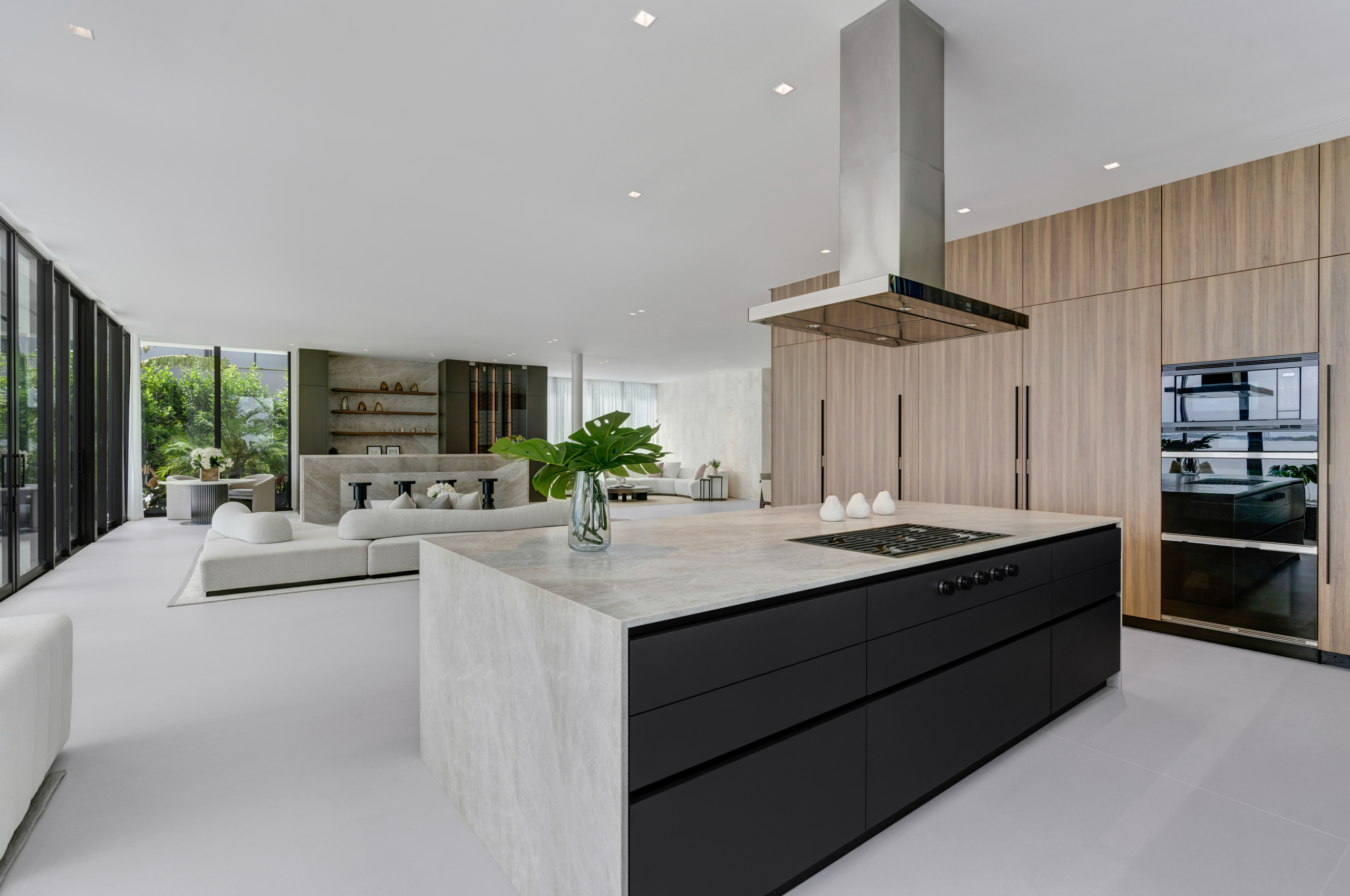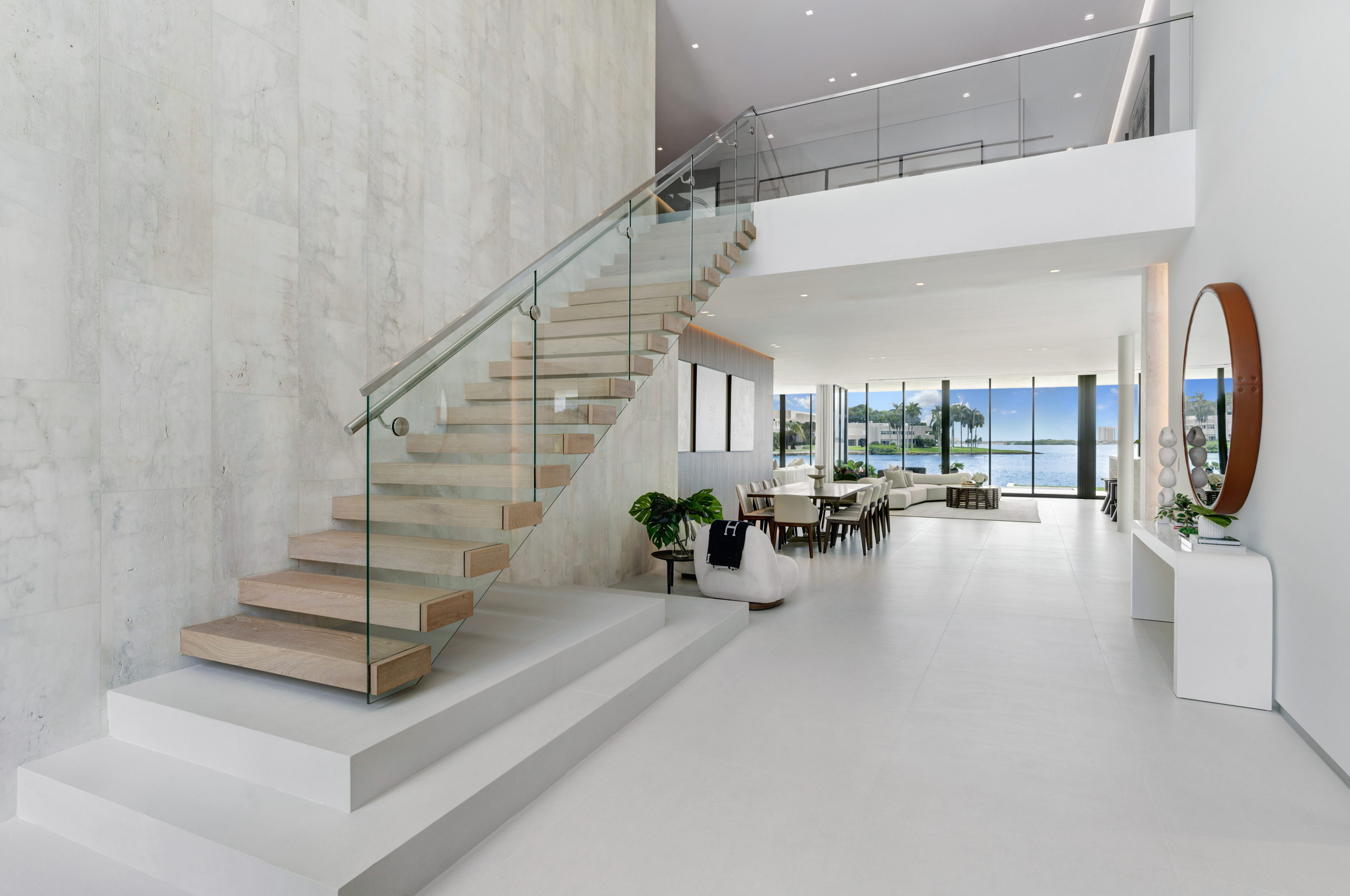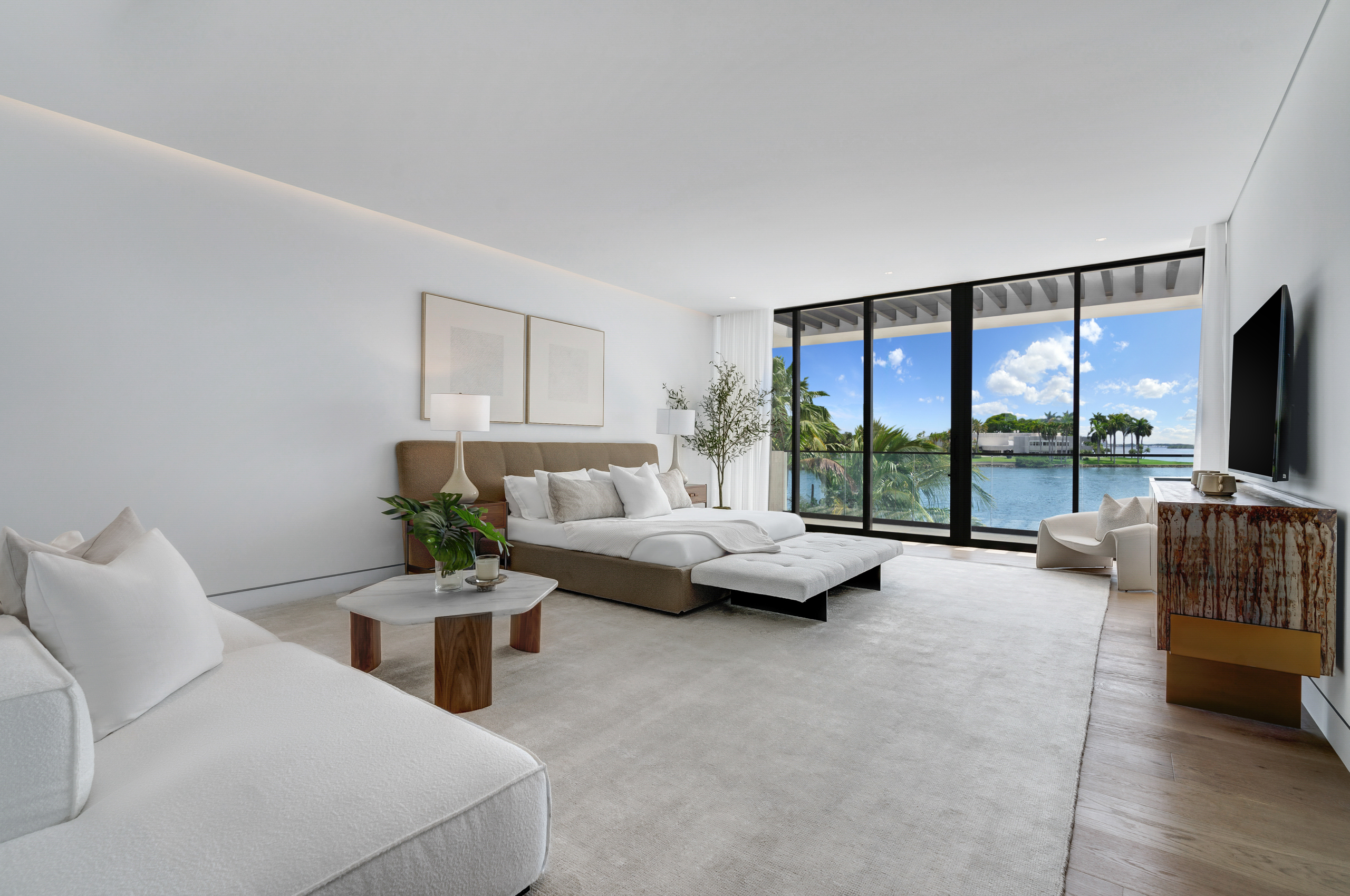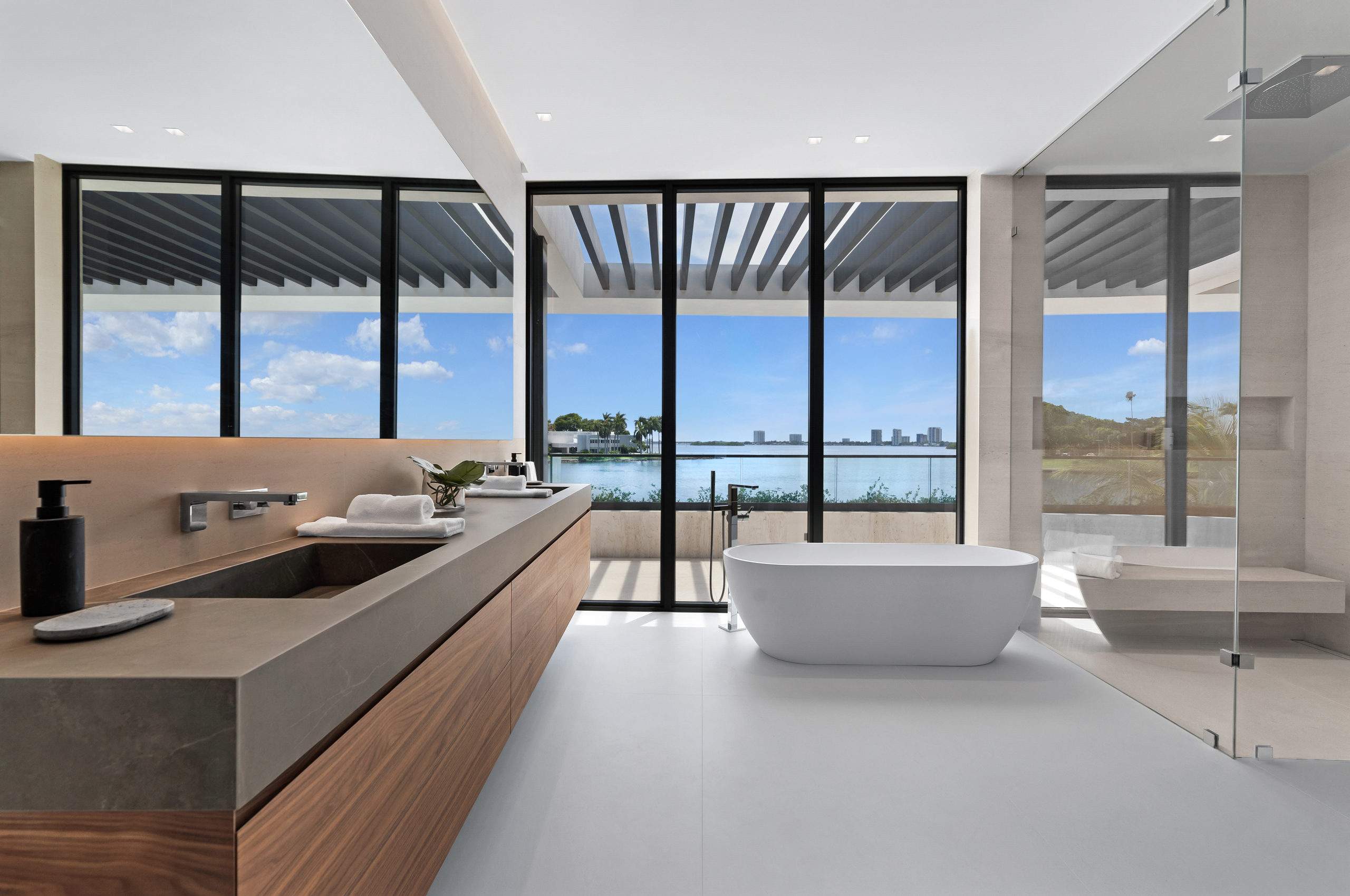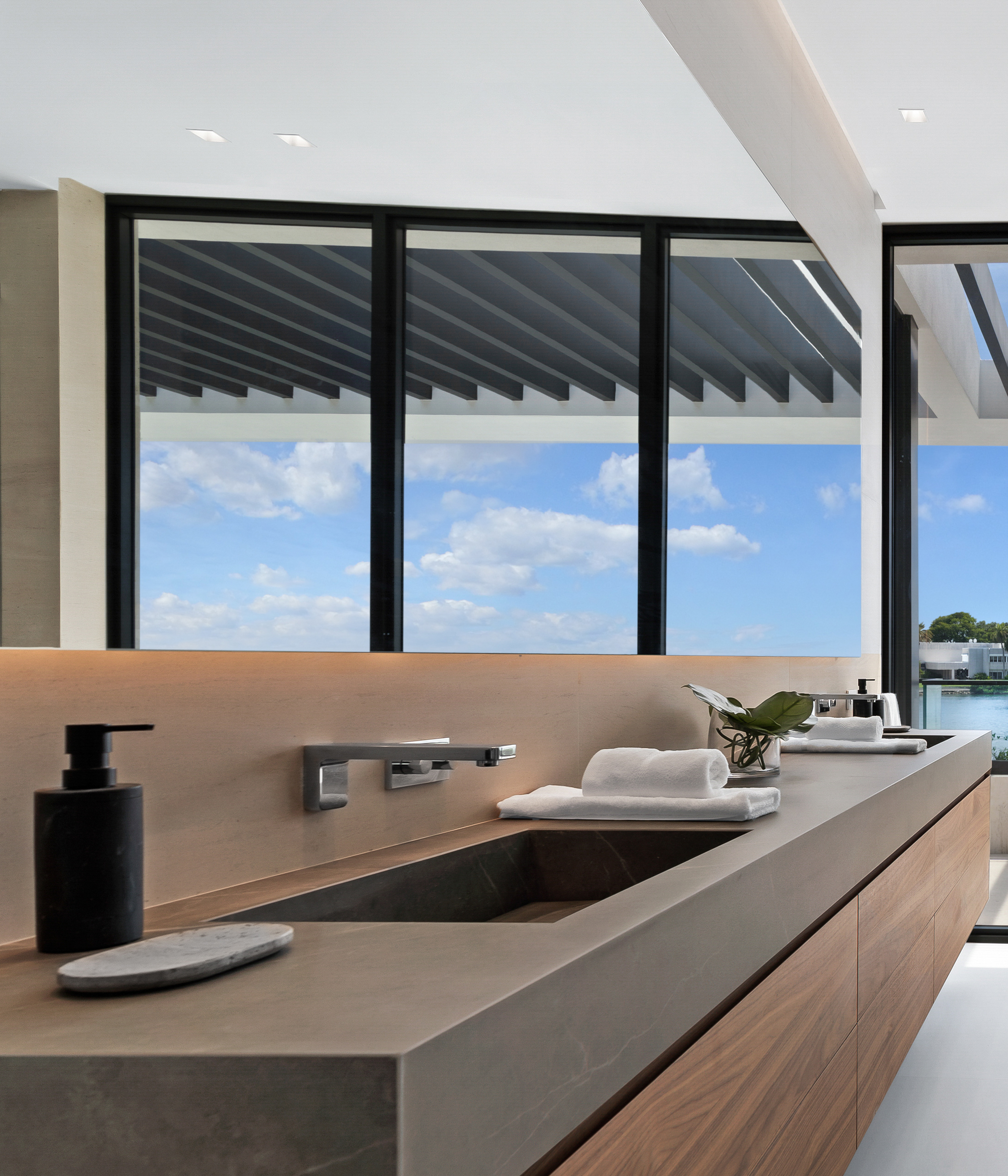 Detail
A modern, minimalist approach and a contrasting mix of light and dark earth tones ensures the master bathroom always appears neat and clean.
Discover More Projects
See more of our work
Click here >>
What Our Clients Say
About working with us
Click here >>