This stunning 3-story home boasts a striking vertical louvred gateway adorned with cascading planters, creating the impression of a verdant waterfall spilling down the exterior walls. The architecture features clean lines and bold, pronounced elements, which are beautifully softened by the natural cladding.
The outer layer of the house is made entirely of wood, lending a warm and organic feel. The main facade of the house faces the waterfront and is situated at the rear of the property.
This house is built with both vertical and horizontal layers, offering different experiences as you move through the space. The ground floor is designed to be a social hub, while the second floor is a more intimate space, and the third floor is reserved for ultimate privacy.
The gate and garage are situated horizontally, while the three floors of the home are stacked vertically. A gazebo/cabana is a lovely auxiliary element, featuring a covered roof that provides shade and protection from the elements. Completing the luxurious amenities of this home are a pool deck, lap pool, and jacuzzi.
Location
Golden Beach, Florida
Status
Under Construction
Site Area
30,000 sf
Project Area
18,000 sf
Program
Single family residence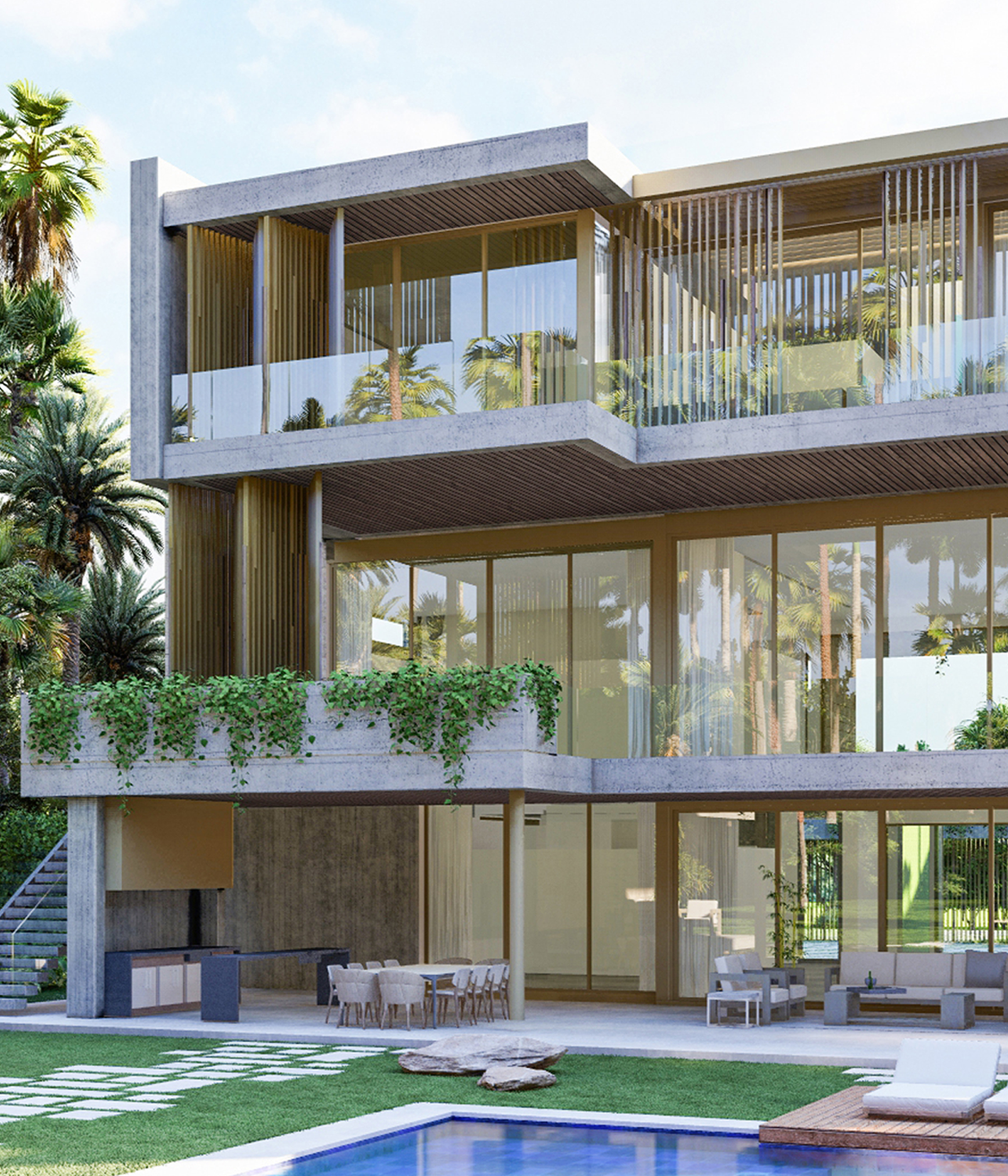 "It has been a real pleasure working with the entire team at SDH. Throughout the entire process, they paid close attention to detail and innovation, while preserving the client's needs as a guiding tool. They bring a fresh perspective to space and aesthetics. They are reliable and always accessible. SDH is a one-stop solution studio that facilitates and guides the entire process from conception through full development. I highly recommend them." Anat
Discover More Projects
See more of our work
Click here >>
What Our Clients Say
About working with us
Click here >>