Sitting on a magnificent acre lot overlooking the Windmill Reserve in Weston, Florida, this home was designed for a family with a passion for outdoor living. The goal was to design a home where there were connections to the outdoors in every space of the home, allowing the landscape to permeate inside the home and create an experiential journey that would evoke all of the inhabitant's senses. Using a play of double-height shifting volumes, each intersection and shift introduces a pocket of greenery. These pockets allow for the landscaping to be visible from every point of the home and creates a truly dynamic and immersed floor plan.
Location
Weston, Florida
Status
Completed
Site Area
43,704 sf
Project Area
9,975 sf
Program
Single family residence
 
Click here to schedule an appointment.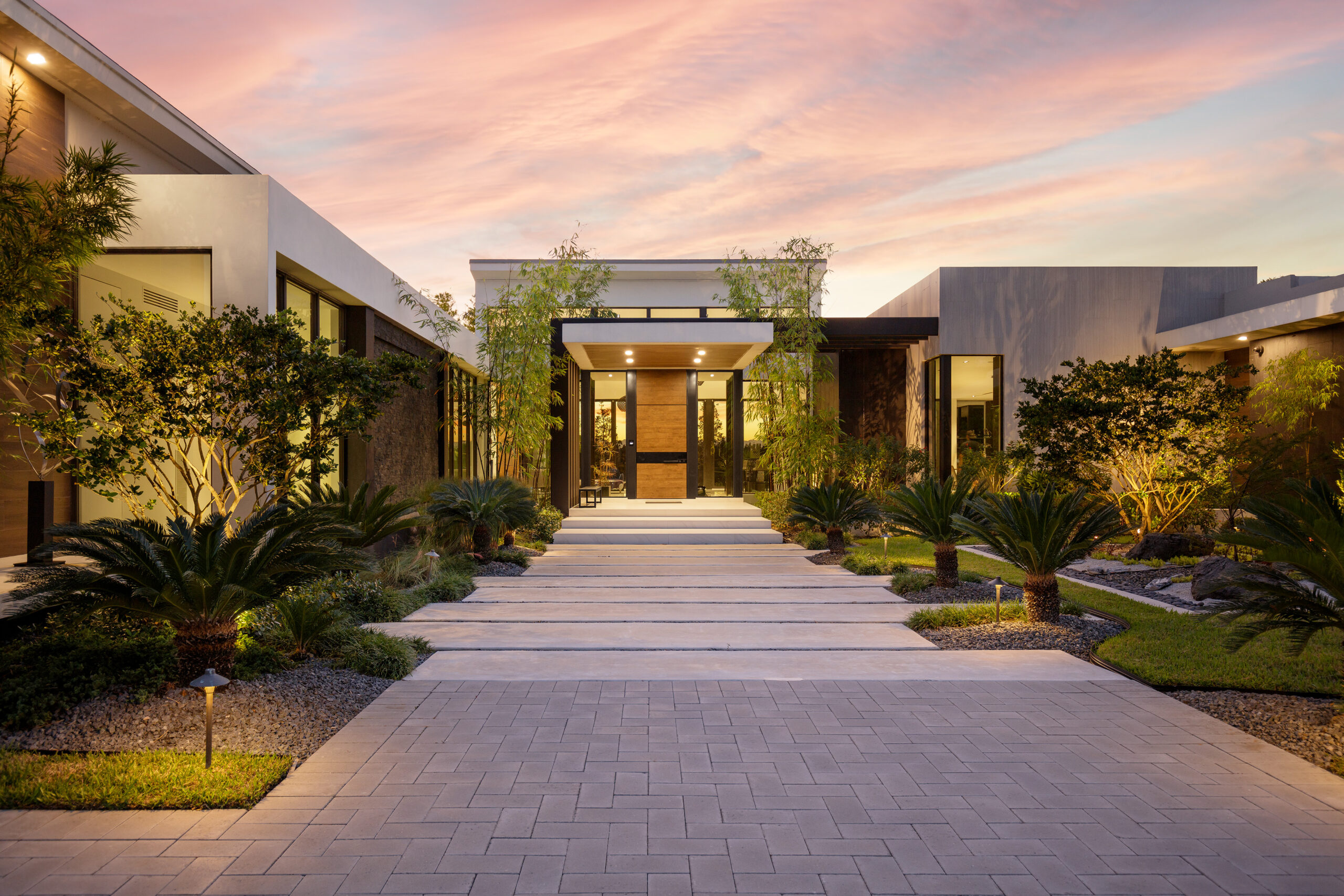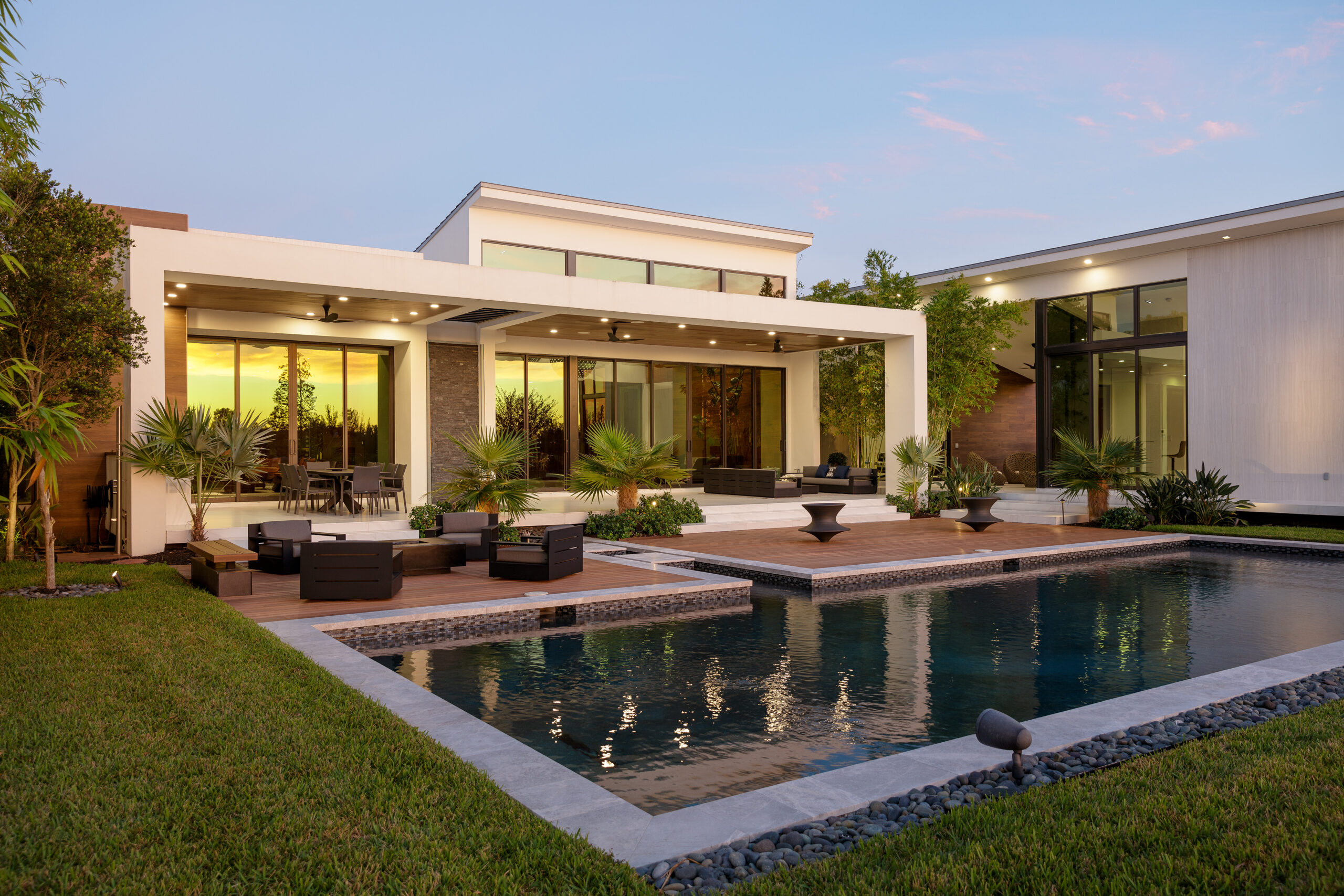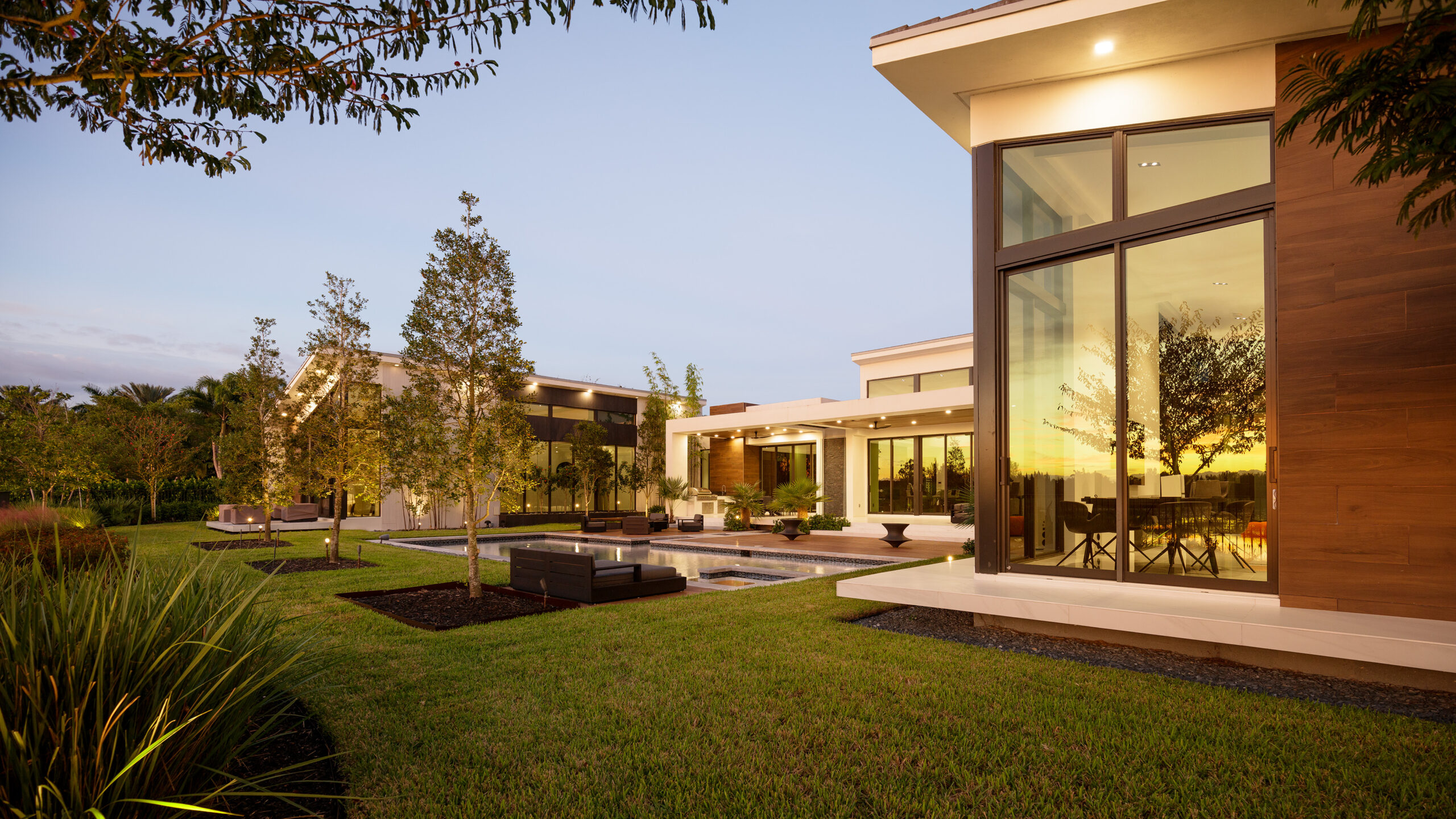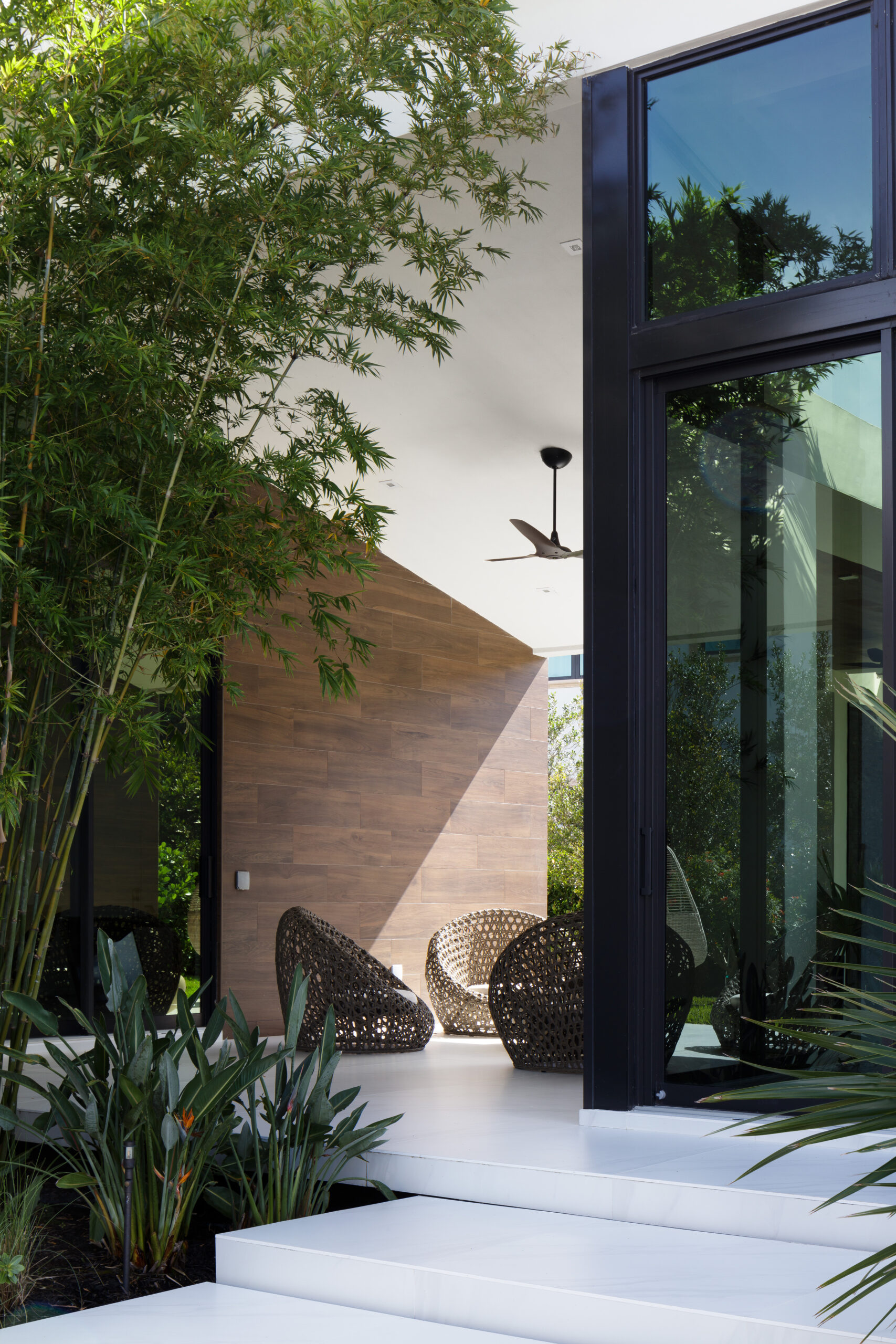 Detail
A serene and peaceful shaded environment enveloped by verdant foliage provides ample shade and a refreshing aura of calmness away from the hustle and bustle of city life.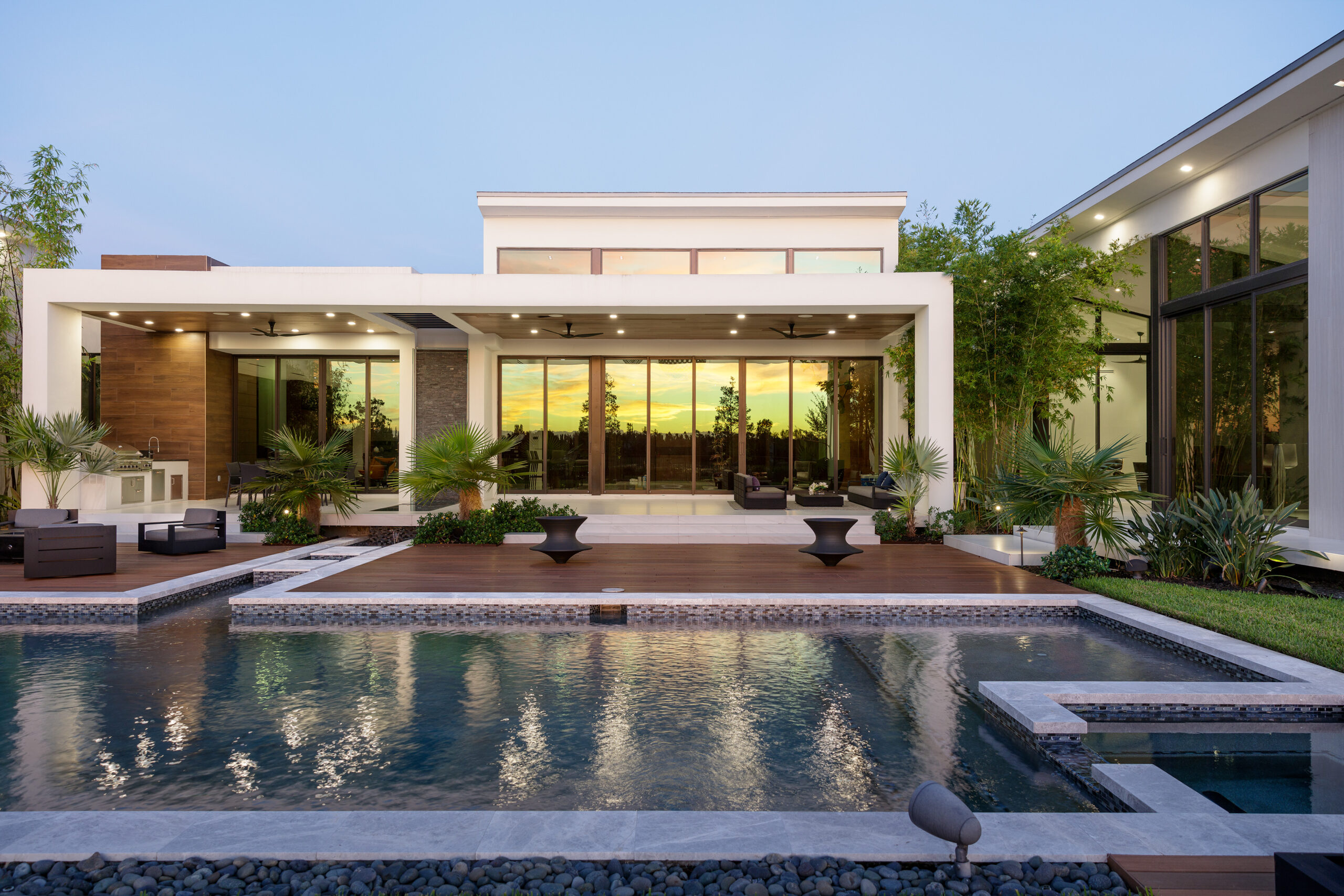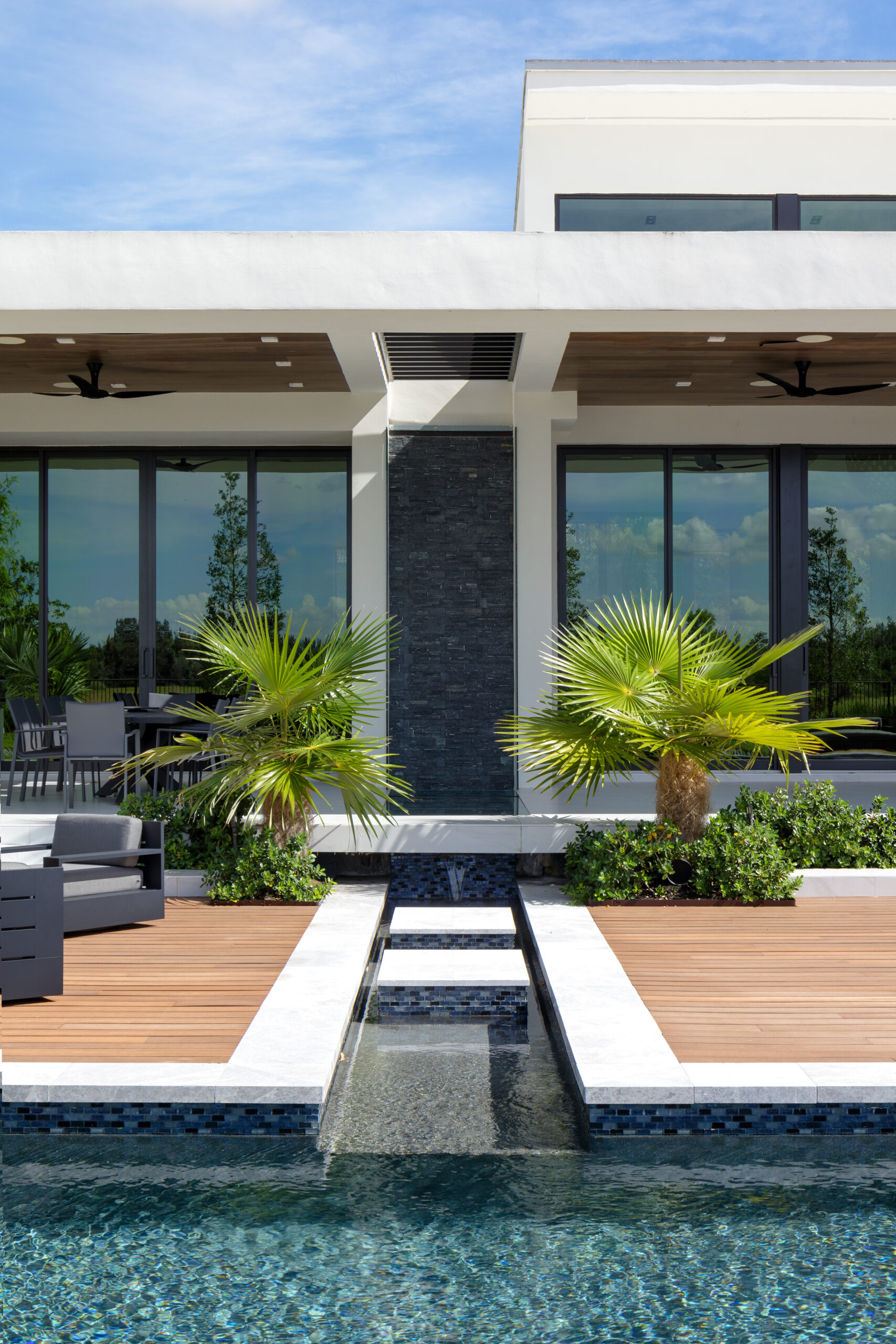 Detail
A unique water feature as part of an irregular shaped pool offers a perfect blend of contemporary design and natural beauty.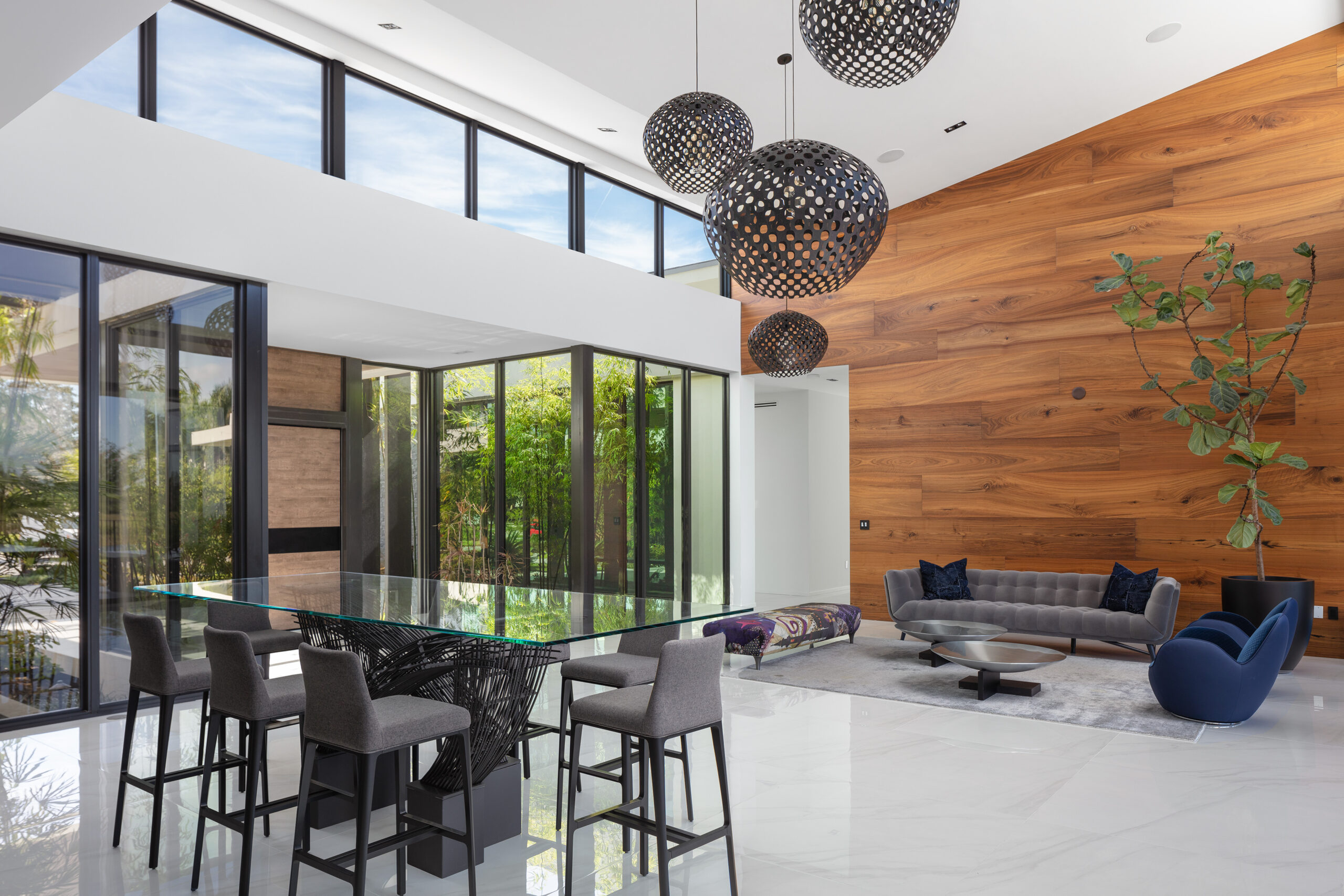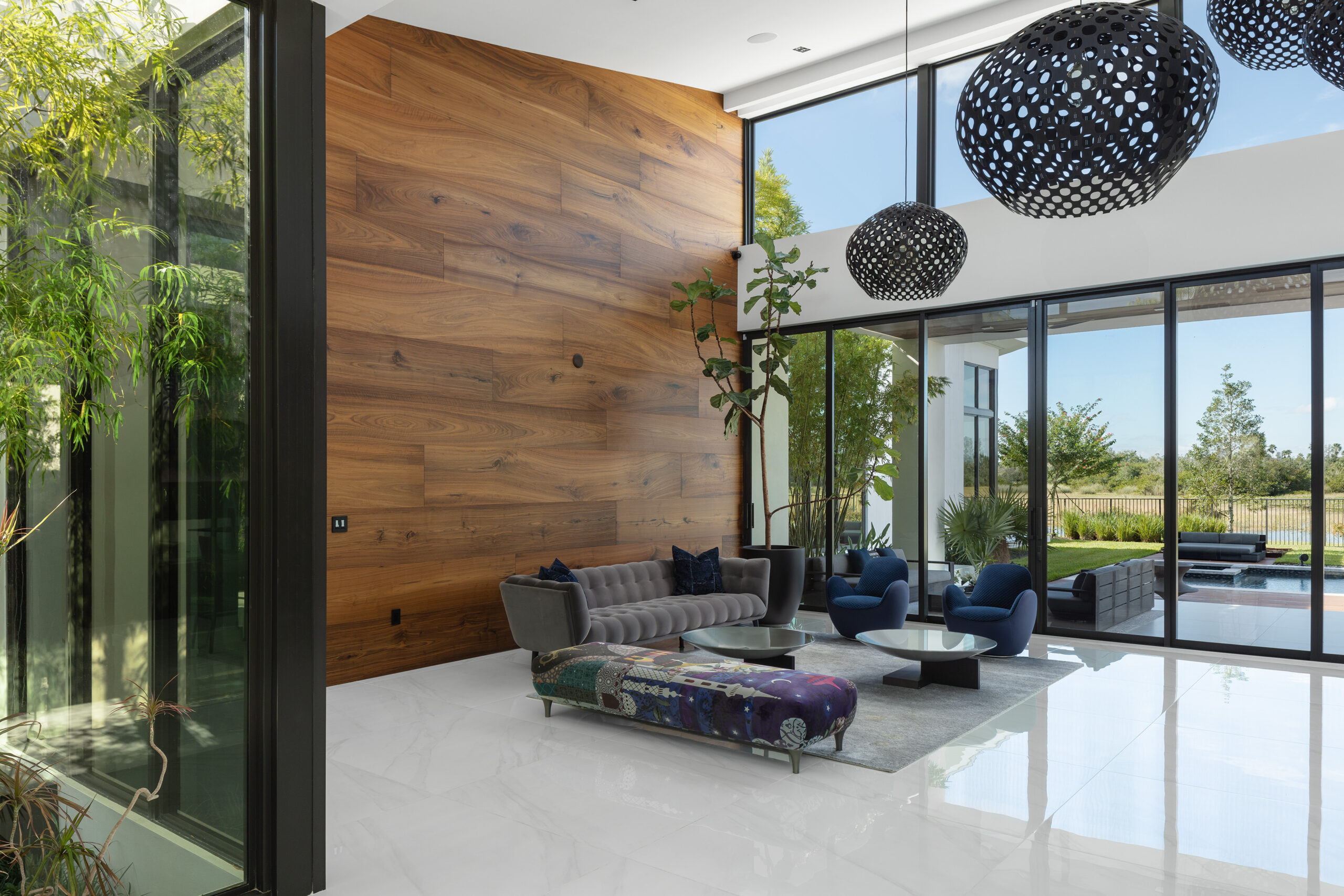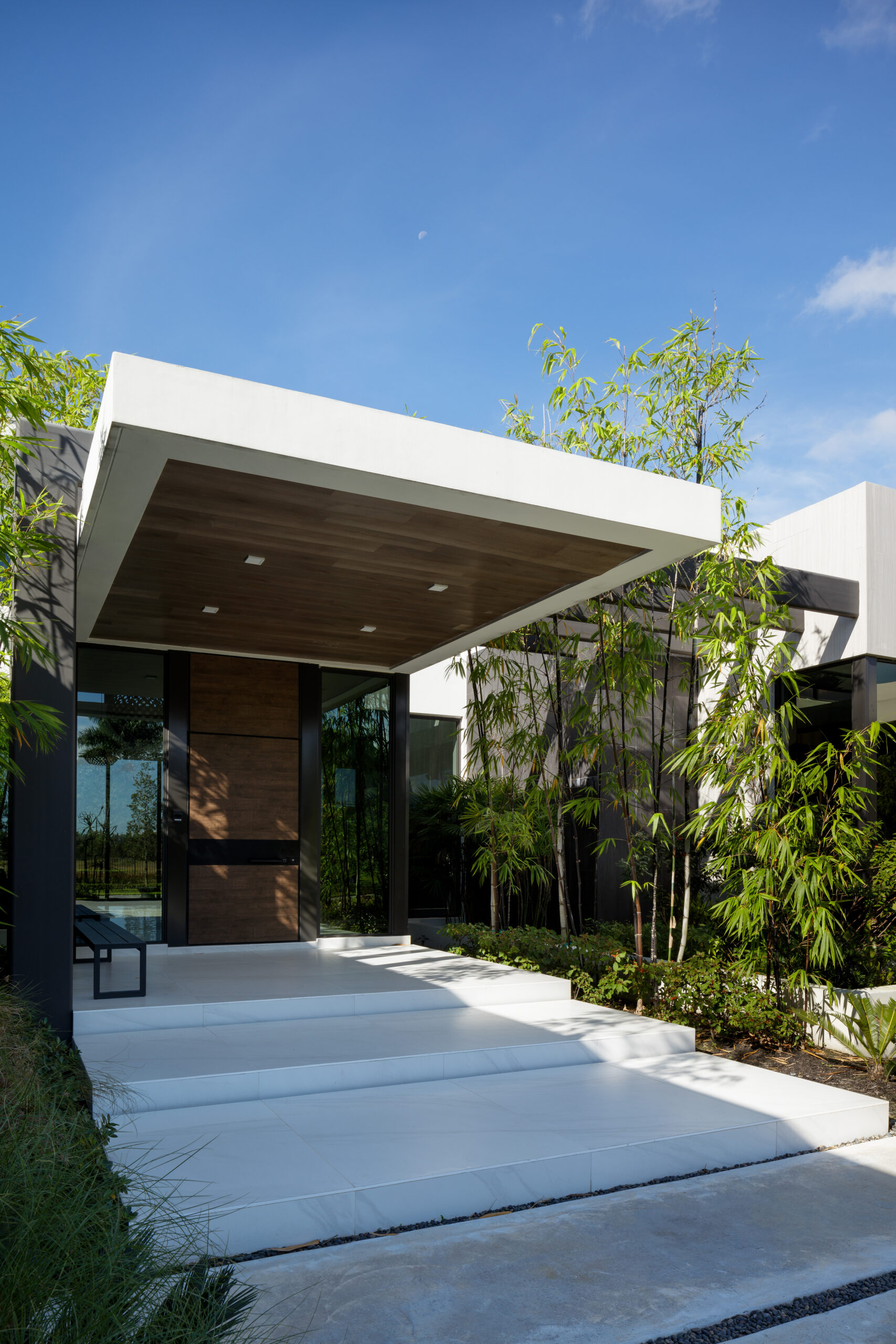 Detail
The entrance to this modern home features floor-to-ceiling glass with dark wood accents and lush, green foliage conveying a connection to nature.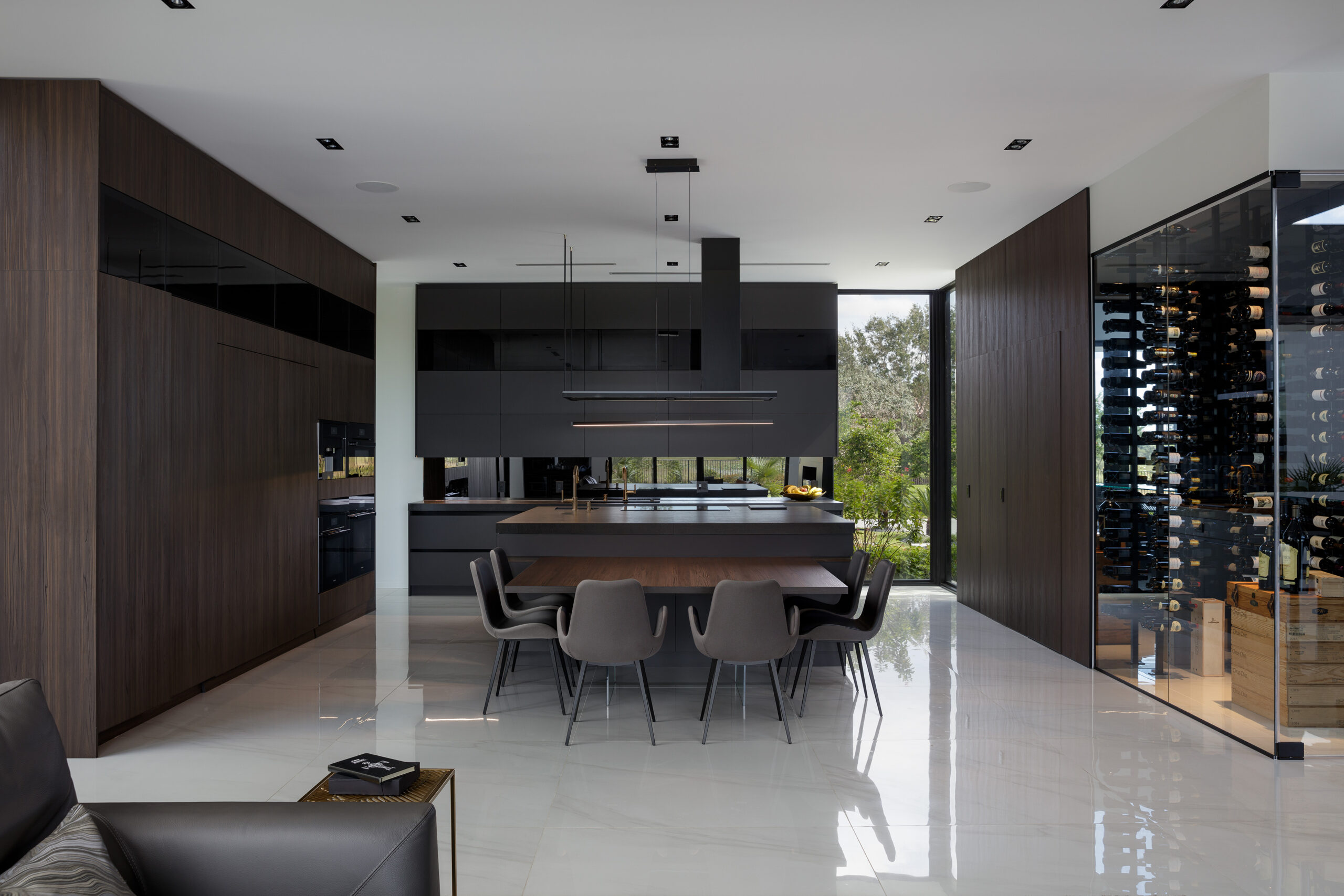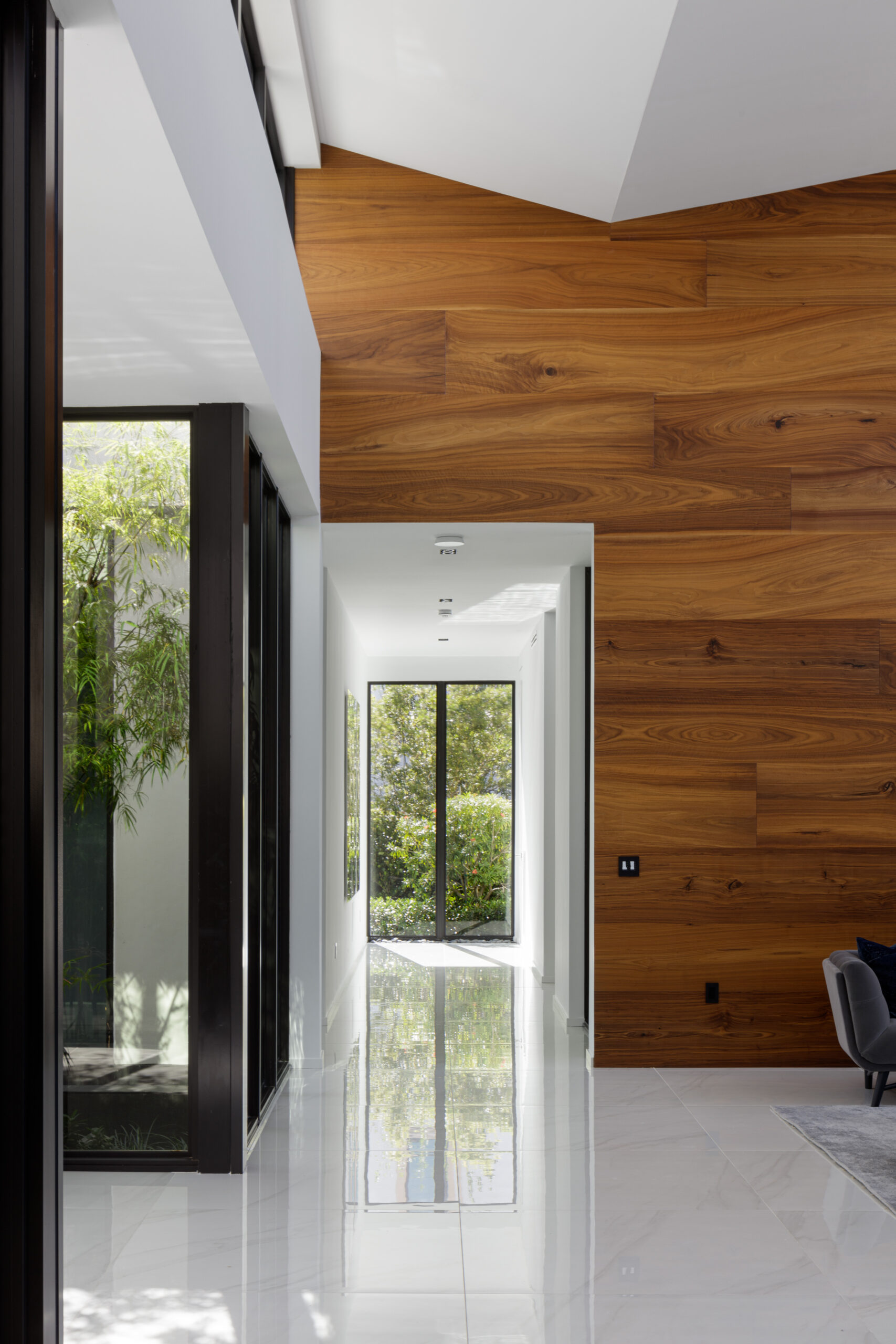 Detail
The beautiful natural wood and floor-to-ceiling glass windows bring the beauty of nature into the interior spaces, blurring the line between inside and outside and creating a peaceful and tranquil atmosphere.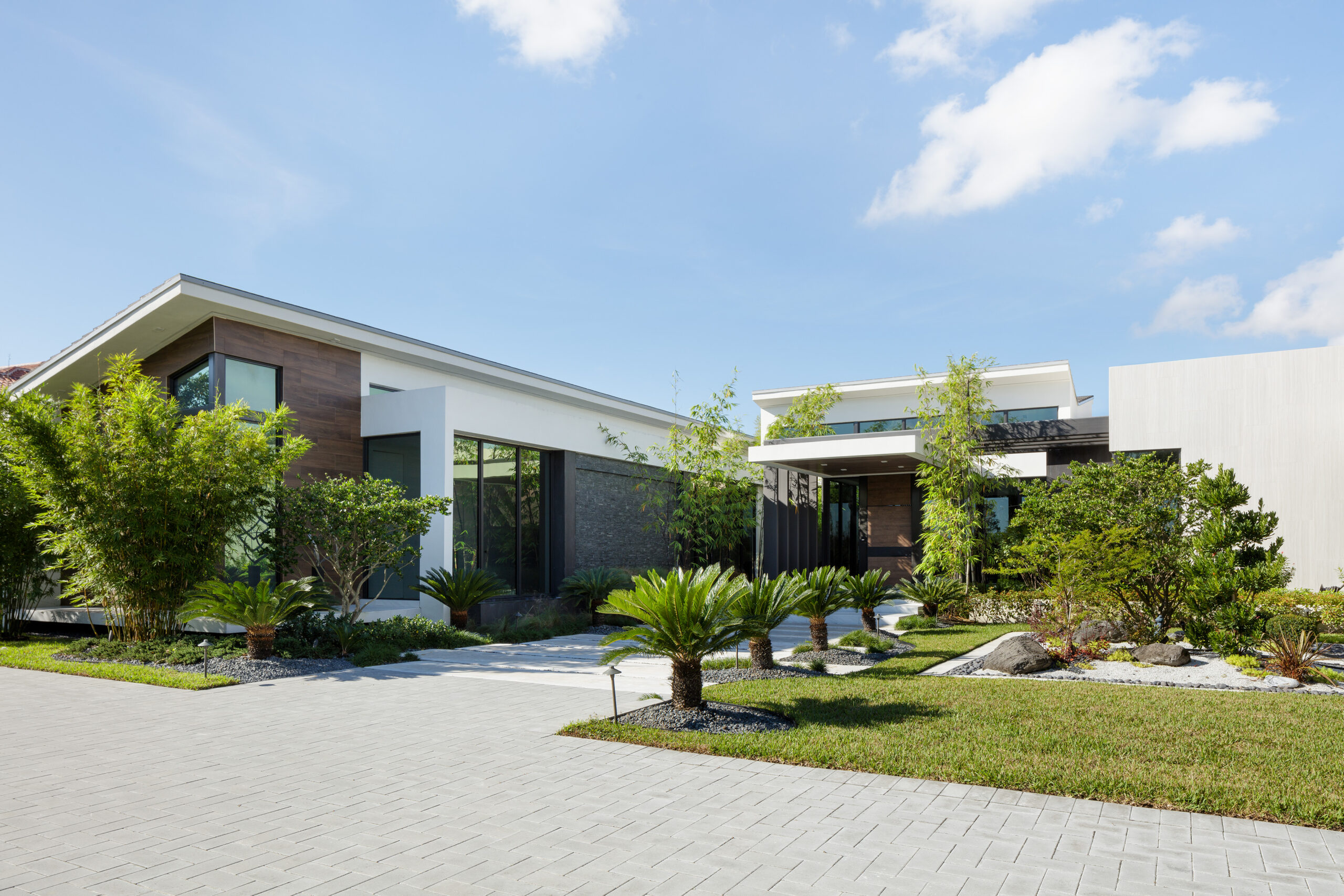 Discover More Projects
See more of our work
Click here >>
What Our Clients Say
About working with us
Click here >>