This mid-century modern-inspired house showcases exposed raw materials on its facades, creating a unique and eye-catching design. The addition of vertical louvres adds an extra layer of depth and texture to the exterior. Two elements on each side of the home are connected by a clear glass walkway, creating a seamless flow between the different spaces.
A pronounced entry features an overhanging roof frame that provides shelter as you enter. Floor-to-ceiling glass windows bring the beauty of nature into the interior spaces, blurring the line between inside and outside.
The upper floor projections are adorned with planters, adding warmth and greenery to the facade. One of the most notable features of this one-story home is the high wood ceilings and clear stories that amplify the space, providing ample natural light and permeability to its surroundings.
Location
Miami, Florida
Status
Permitting
Site Area
21,000 sf
Project Area
7,500 sf
Program
Single family residence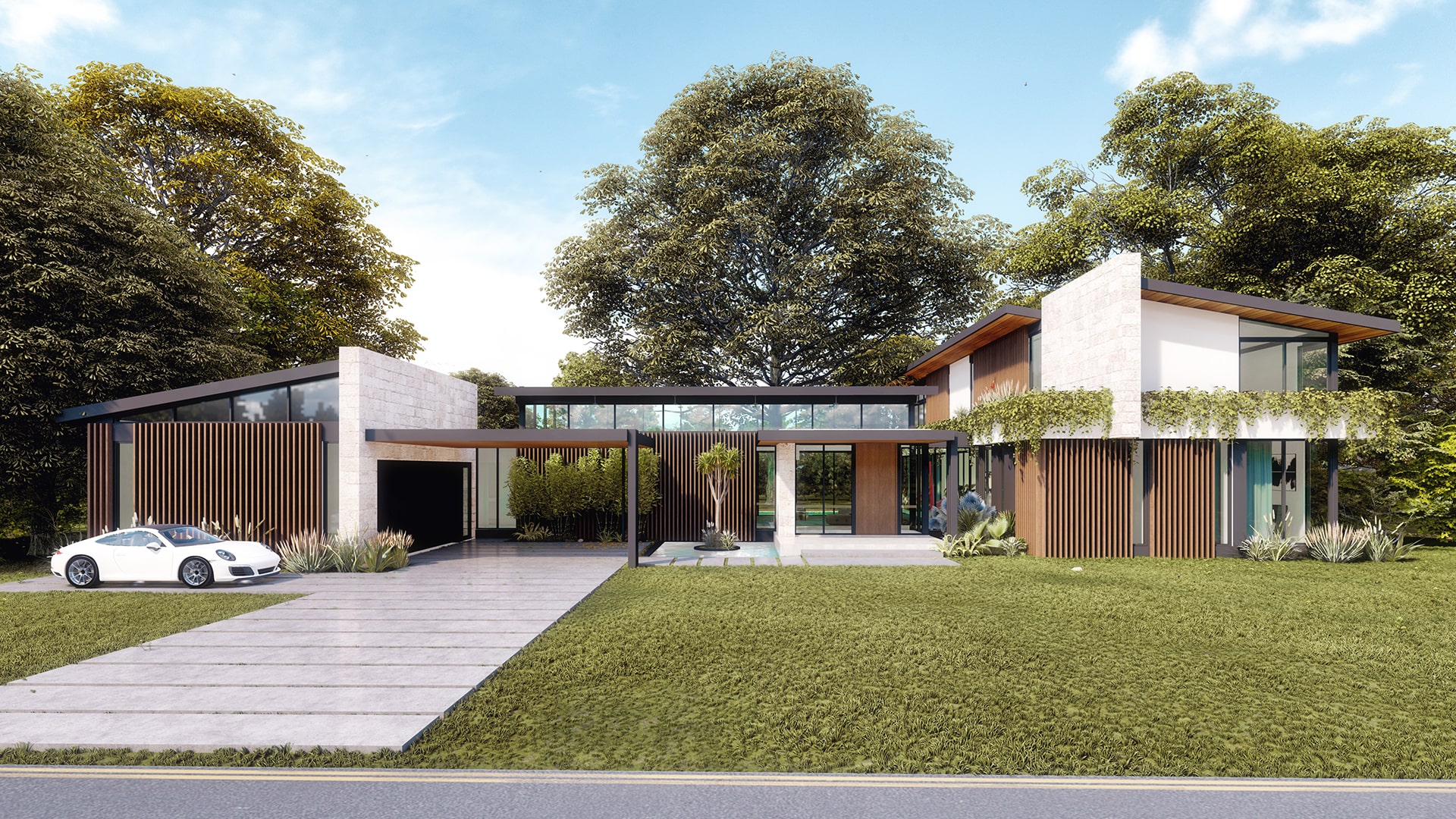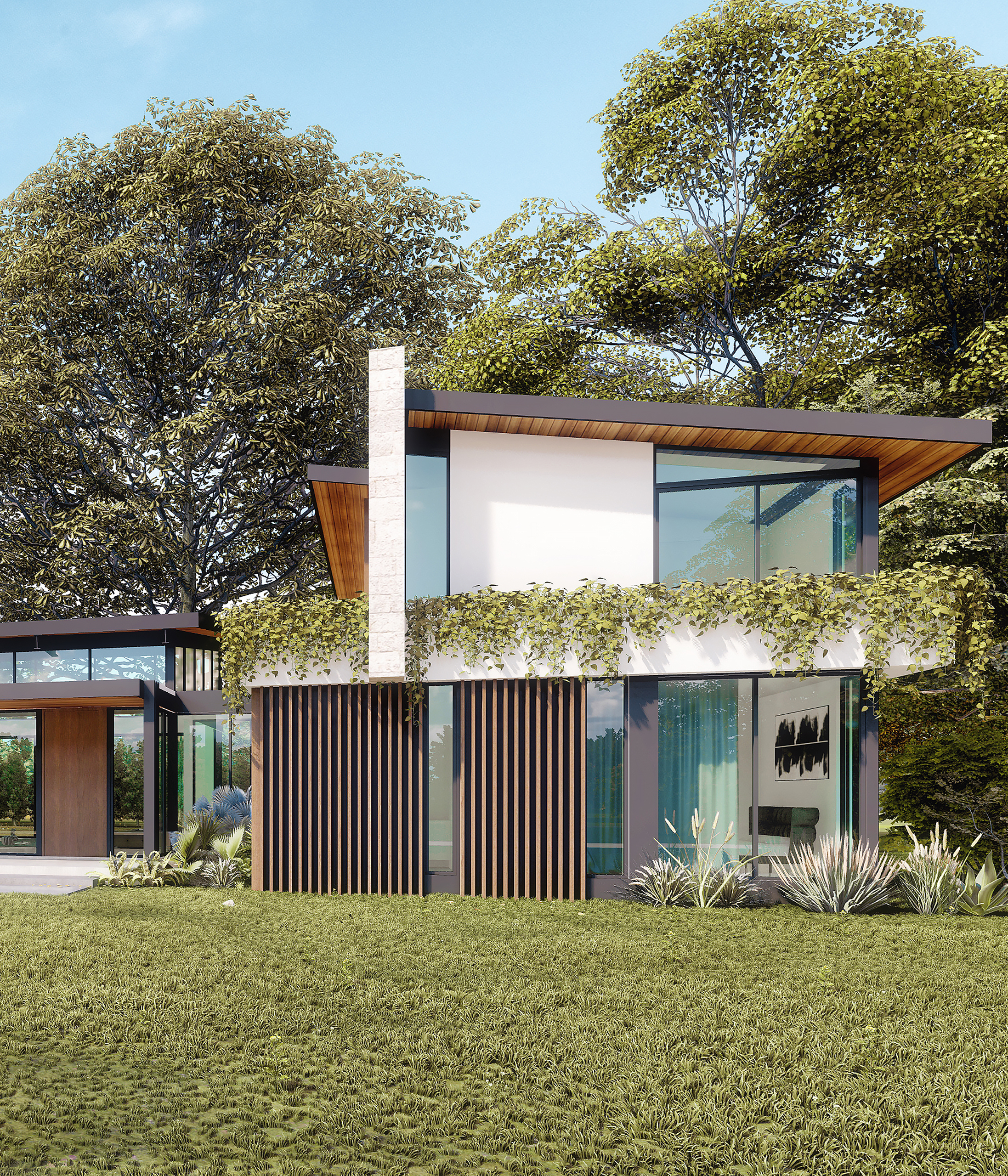 "Stephanie and her team do what few architects do: they listen, engage, and co-create homes that truly reflect and honor the owner's vision. The house is designed around the way that we live, and we couldn't be happier with the design. Stephanie and her team are delight to work with, and we would happily recommend them to anyone who wants a true partner to help them bring their vision to life." Alex and Sue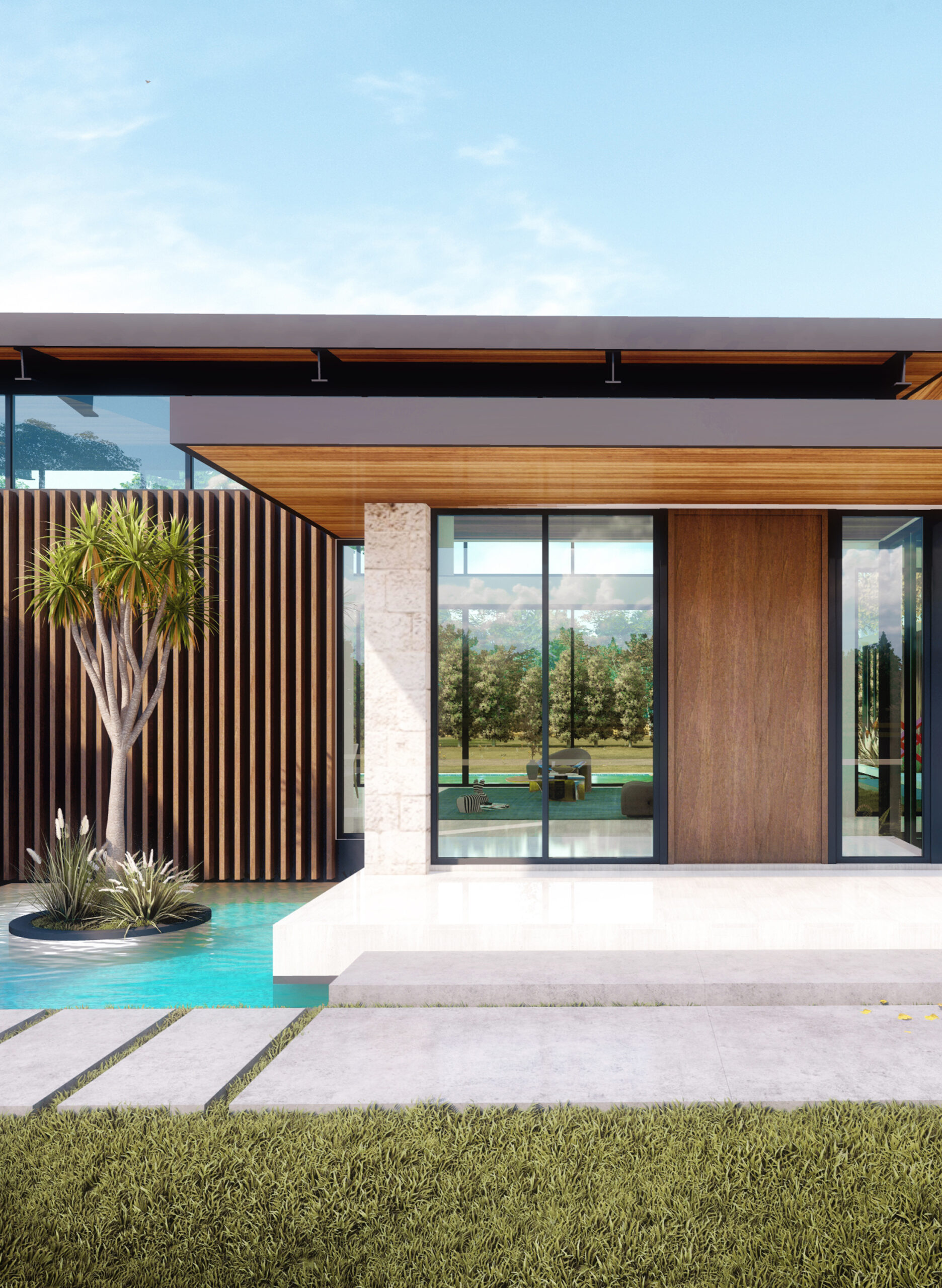 Detail
A stunning water feature serves as a disconnect element, creating a barrier between the exterior and interior of the home while adding movement and visual interest.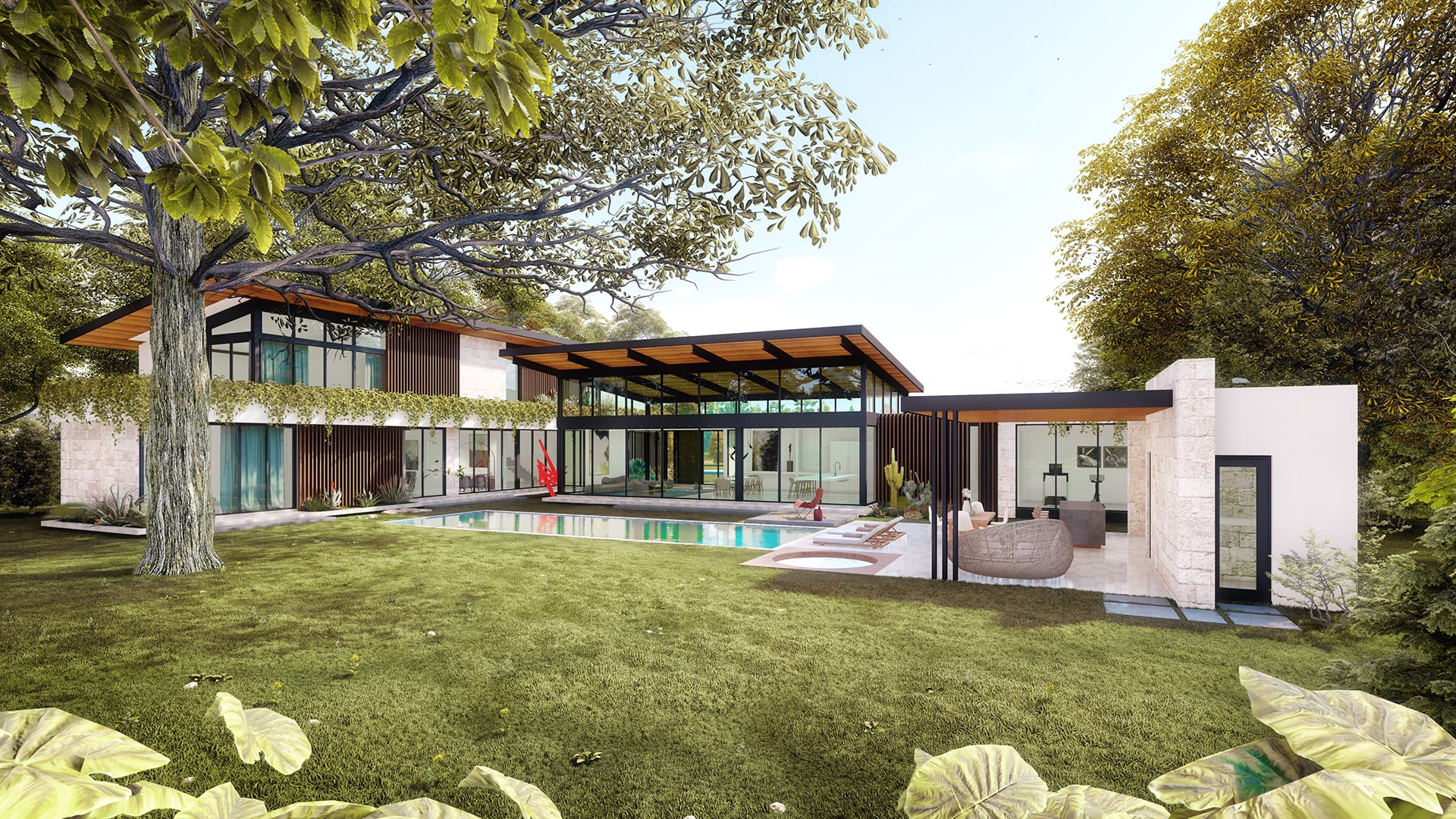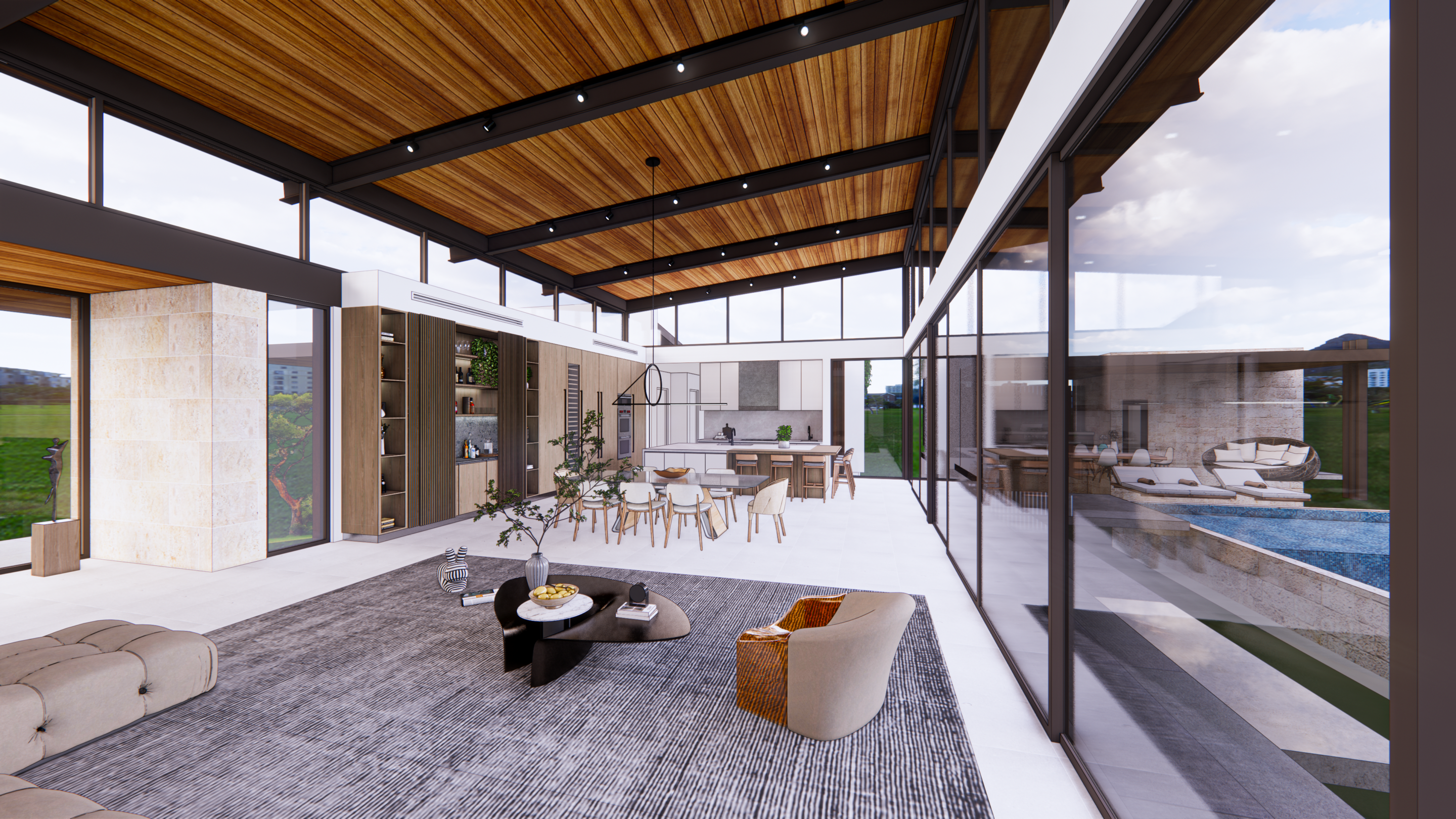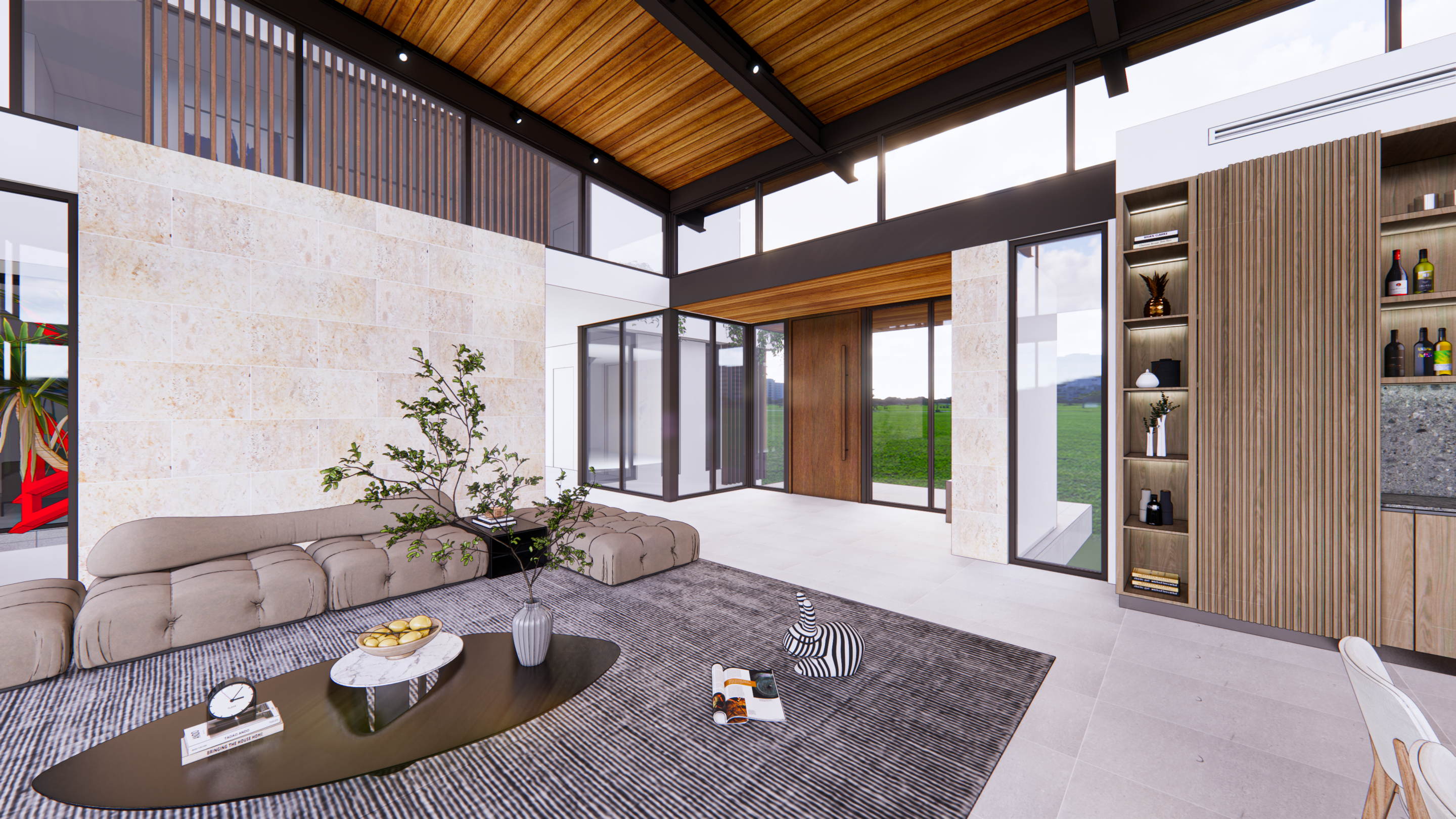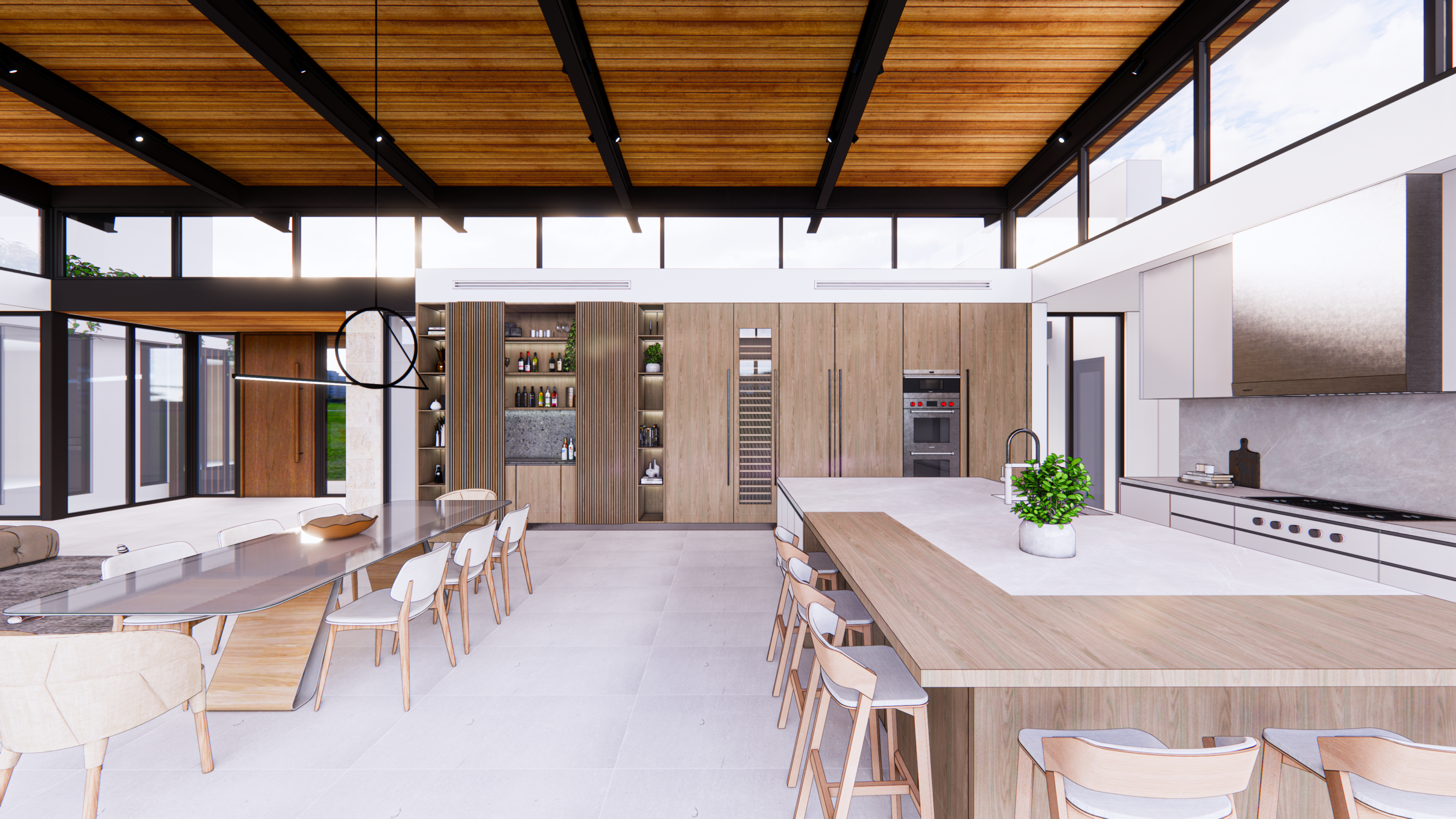 Discover More Projects
See more of our work
Click here >>
What Our Clients Say
About working with us
Click here >>