This stunning 2-story home is designed in a U-shape and faces the tranquil canal. The entryway features a large car port and two garages, offering a total of 7-car spaces that are specifically designed for a collector. The incredible entryway creates an impressive first impression, framed by the garage spaces.
The U-shape design of the home emphasizes the horizontal plane, offering a variety of perspectives for those inside.
One of the most striking features of this home is its tropical modern design, complete with floating roofs and overhangs that lend a light and airy feel. The thoughtful plant distribution ensures optimal use of the available spaces, while the home's orientation is carefully chosen to maximize enjoyment of the waterfront.
A significant portion of the home's square footage is dedicated to a substantial patio facing the canal, perfect for relaxing or entertaining guests. Overall, this home is a beautiful blend of modern design and tropical style, sure to impress anyone who enters its doors.
Location
North Miami Beach, Florida
Status
Permitting
Site Area
23,970 sf
Project Area
10,700 sf
Program
Single family residence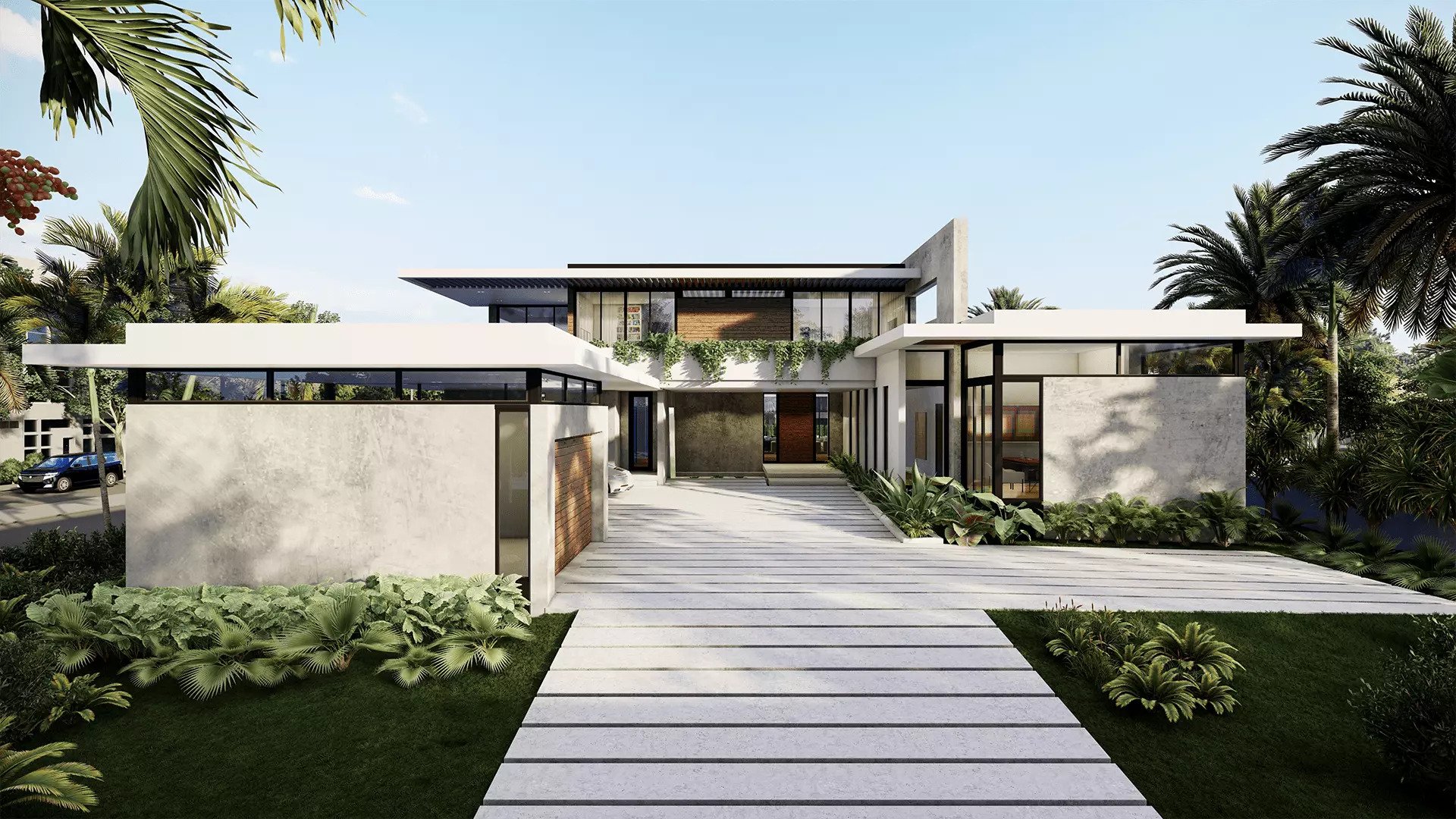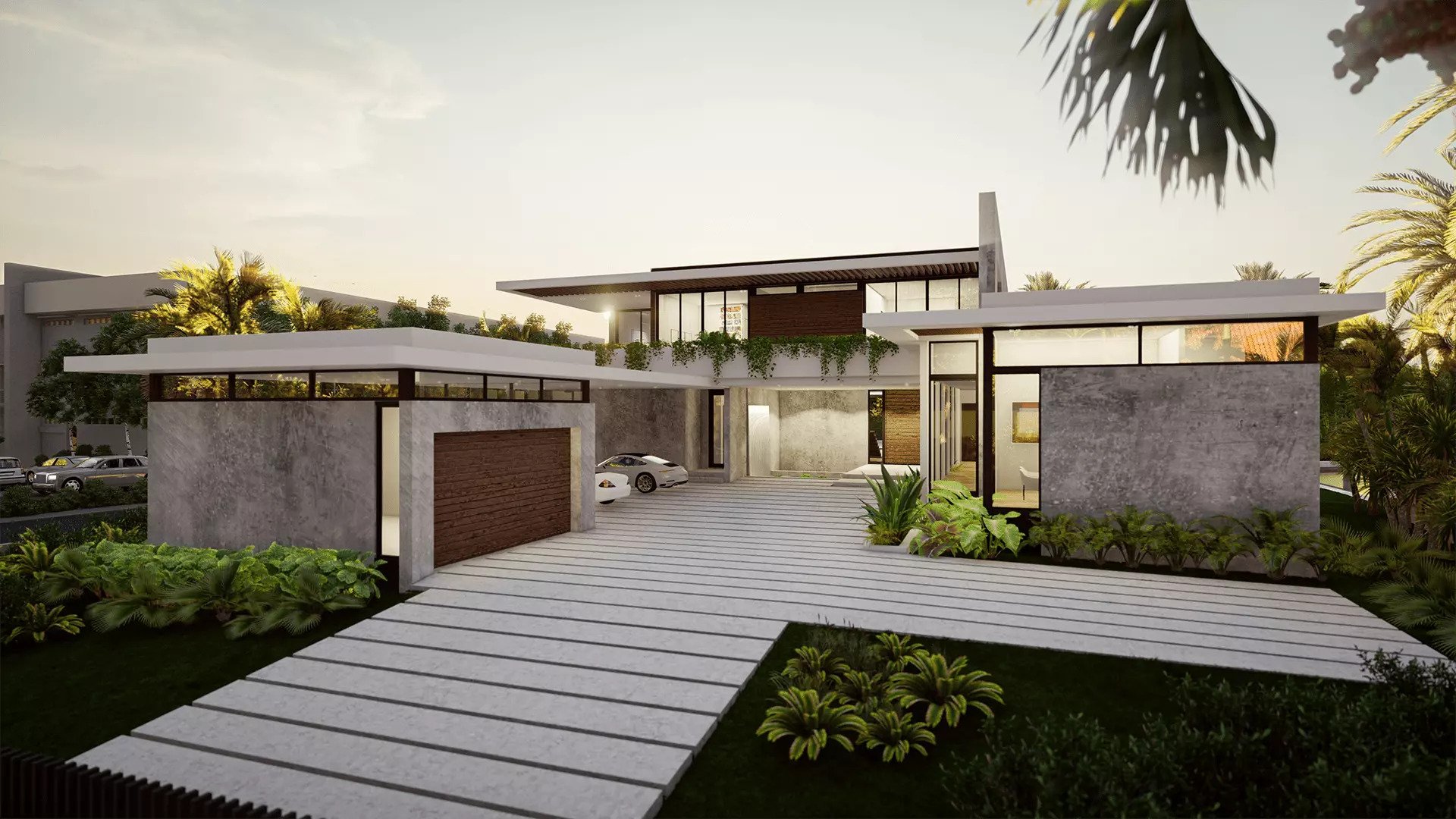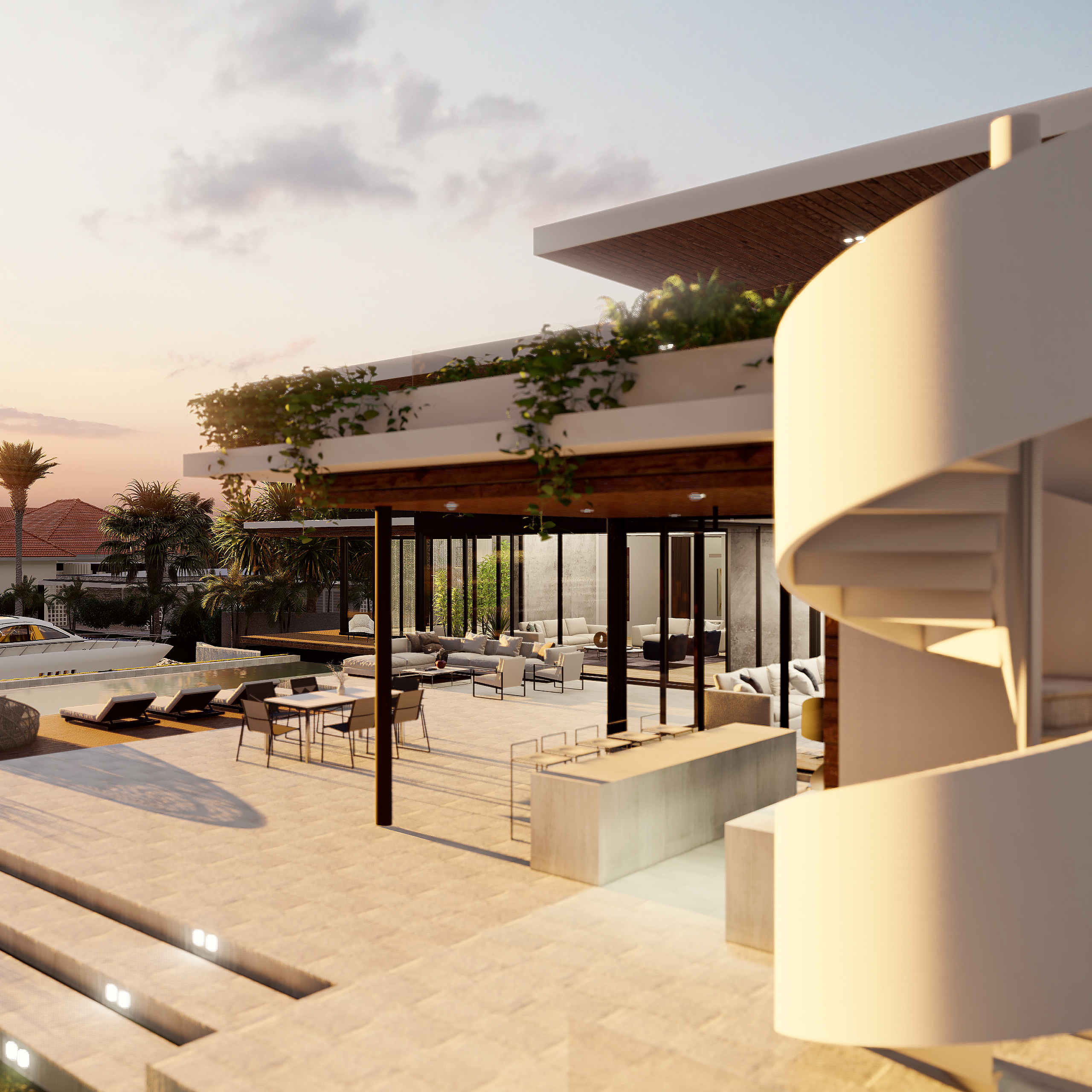 Detail
An exterior spiral staircase provides access to the roof terrace, providing an incredible view of the surrounding area.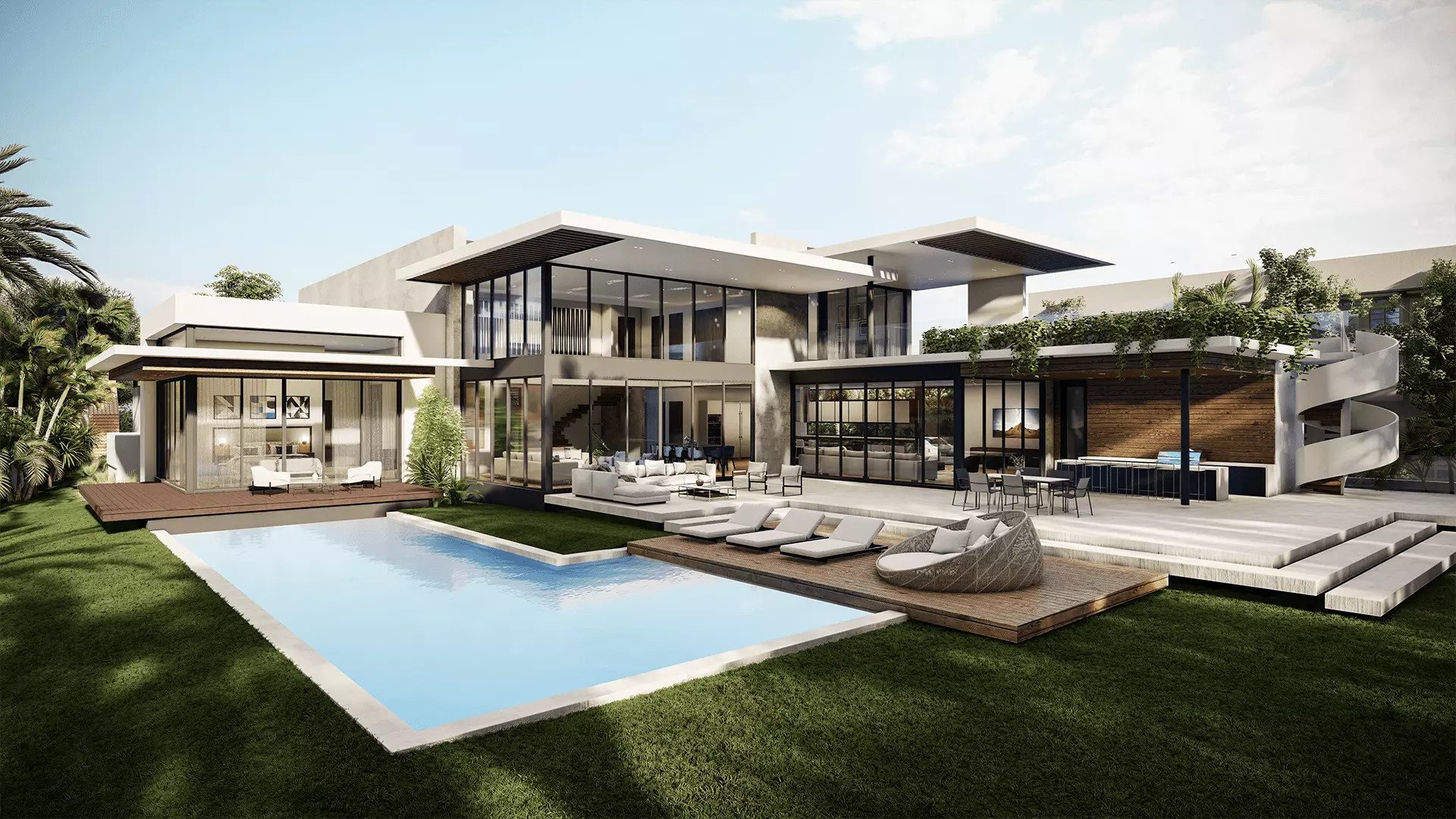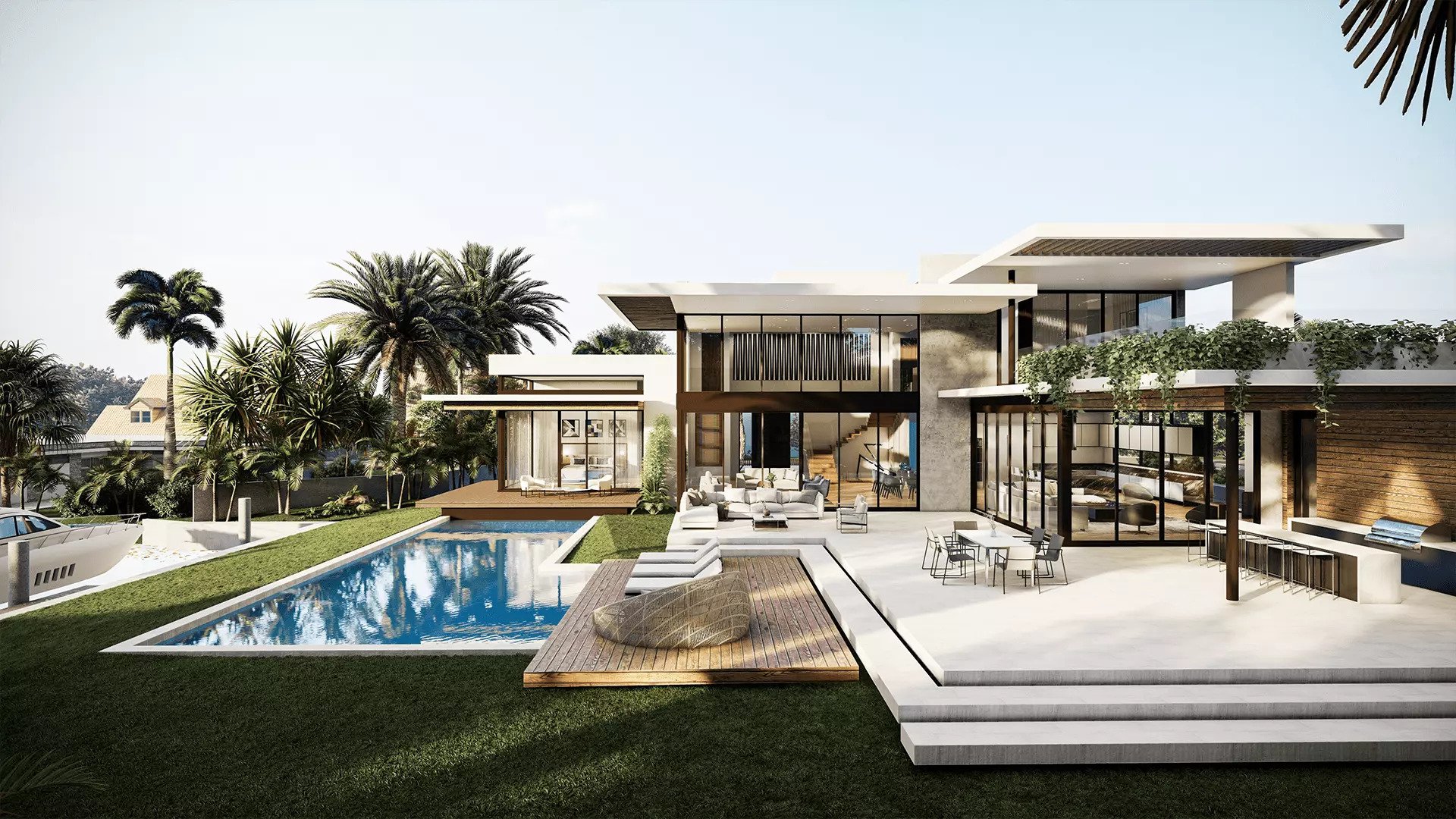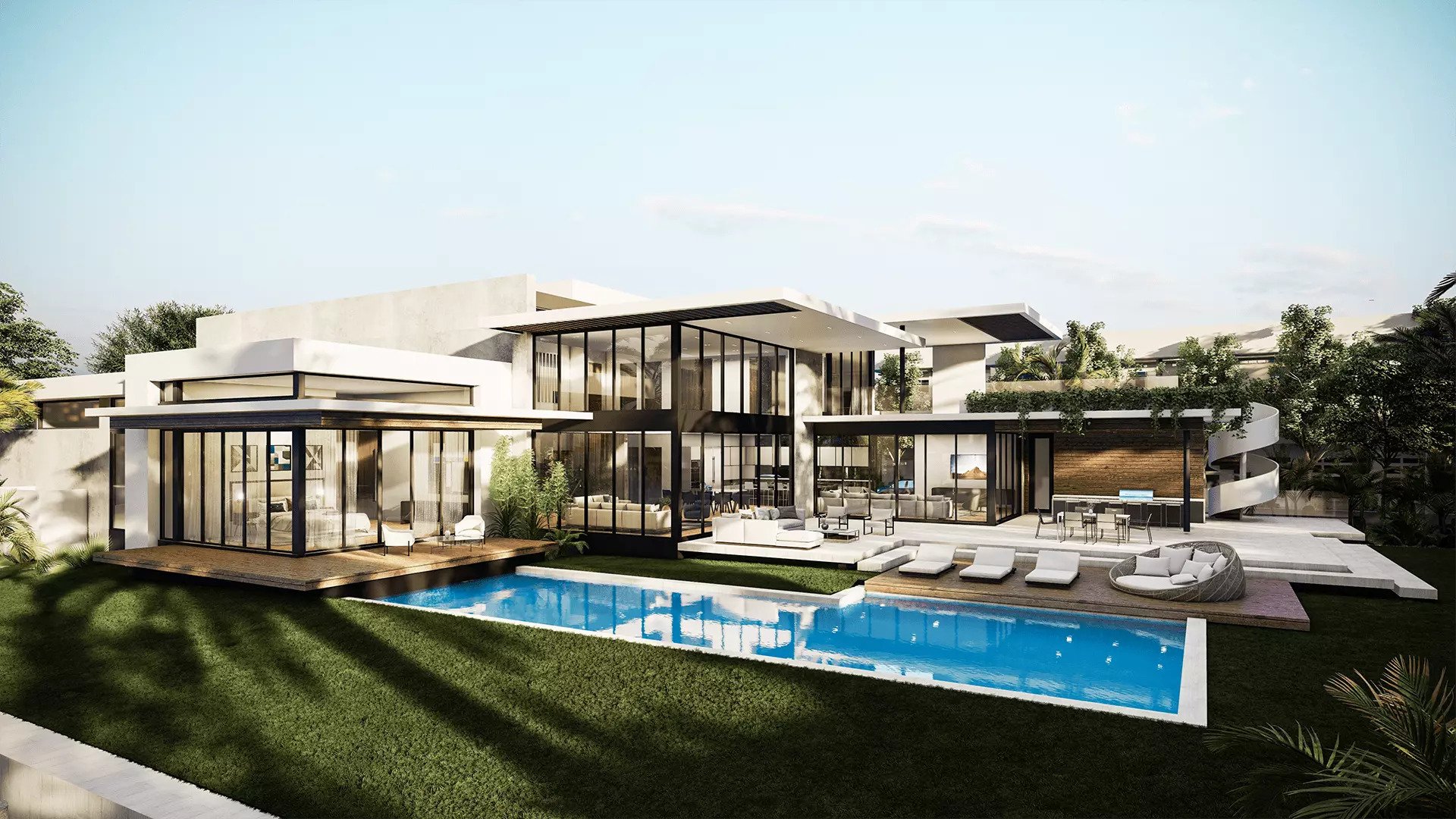 Discover More Projects
See more of our work
Click here >>
What Our Clients Say
About working with us
Click here >>