This beautiful home features natural stone cladding on its front planes, with planters strategically placed to separate the first and second levels, creating a continuous visual break from the planes. The entrance is enclosed by volumes to the left and right, and the doorway itself extends over a beautiful water feature that welcomes visitors into the house. The sloped roofs – one of the most prominent features of the property – also emphasize the entryway while adding an aesthetic beauty to the property.
To bring nature into the interior space, all elements to the rear exterior are designed to be open to the outside. This creates a seamless connection between the interior and exterior, and allows the beauty of the surrounding environment to be appreciated from inside the house.
The property also boasts significant exterior entertainment spaces on various levels, providing ample space for outdoor gatherings and relaxation. An office space has been located in the corner of the backyard, adjacent to the terrace.
Location
Southwest Ranches, Florida
Status
Permitting
Site Area
124,280 sf
Project Area
11,900 sf
Program
Single family residence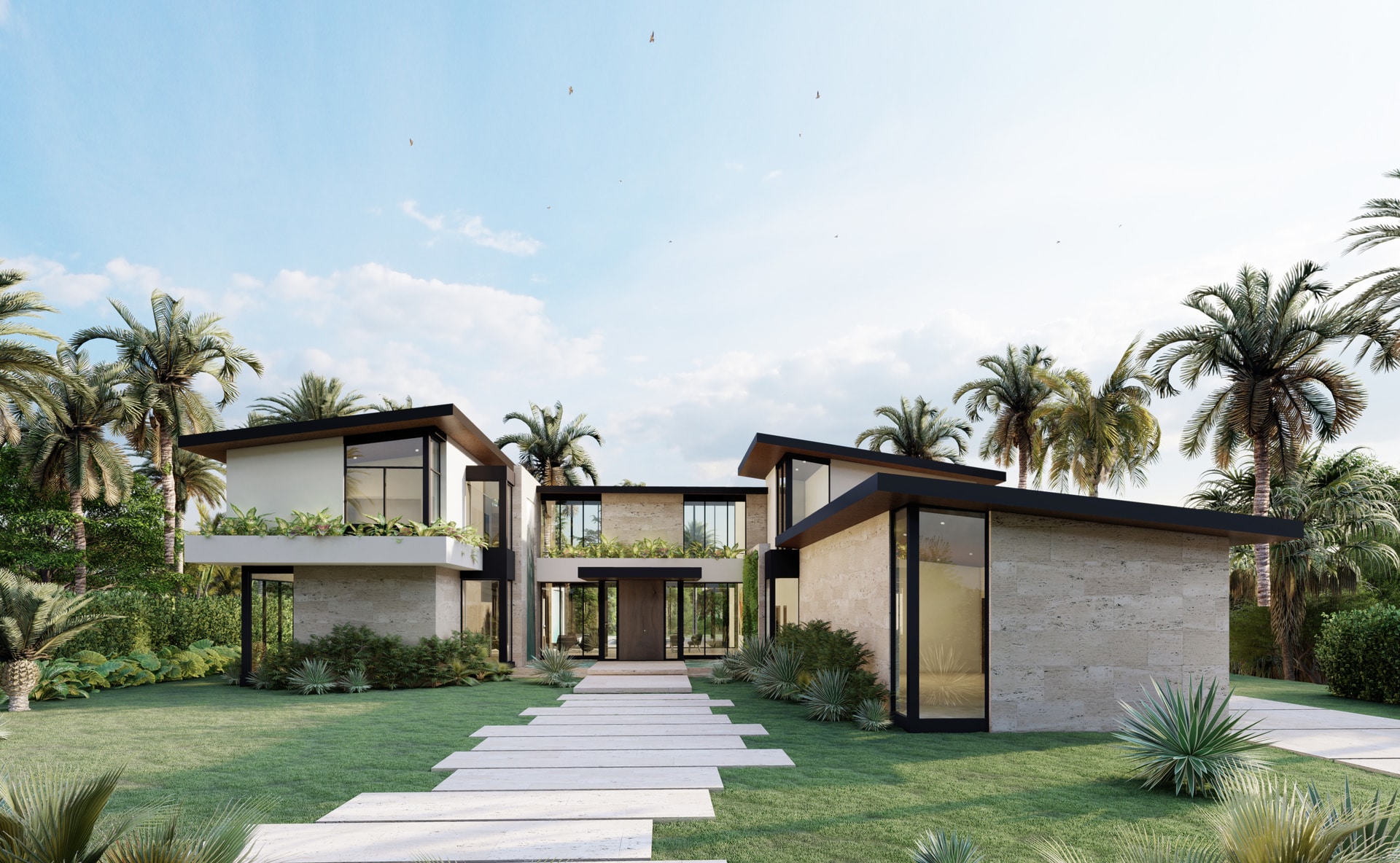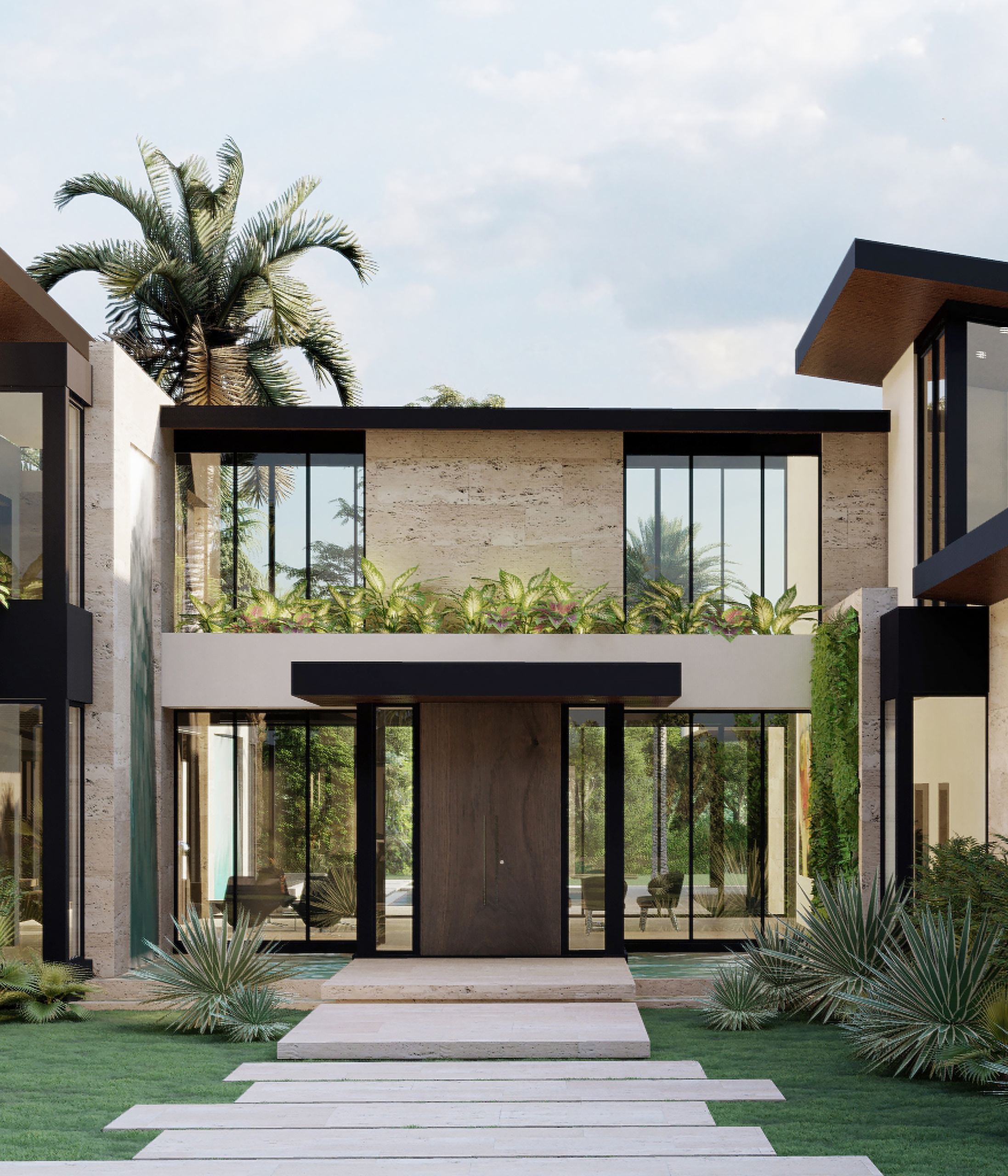 "All the details that we talked about were put on paper, building dreams with an execution that is firmly grounded."
Rudy & Ori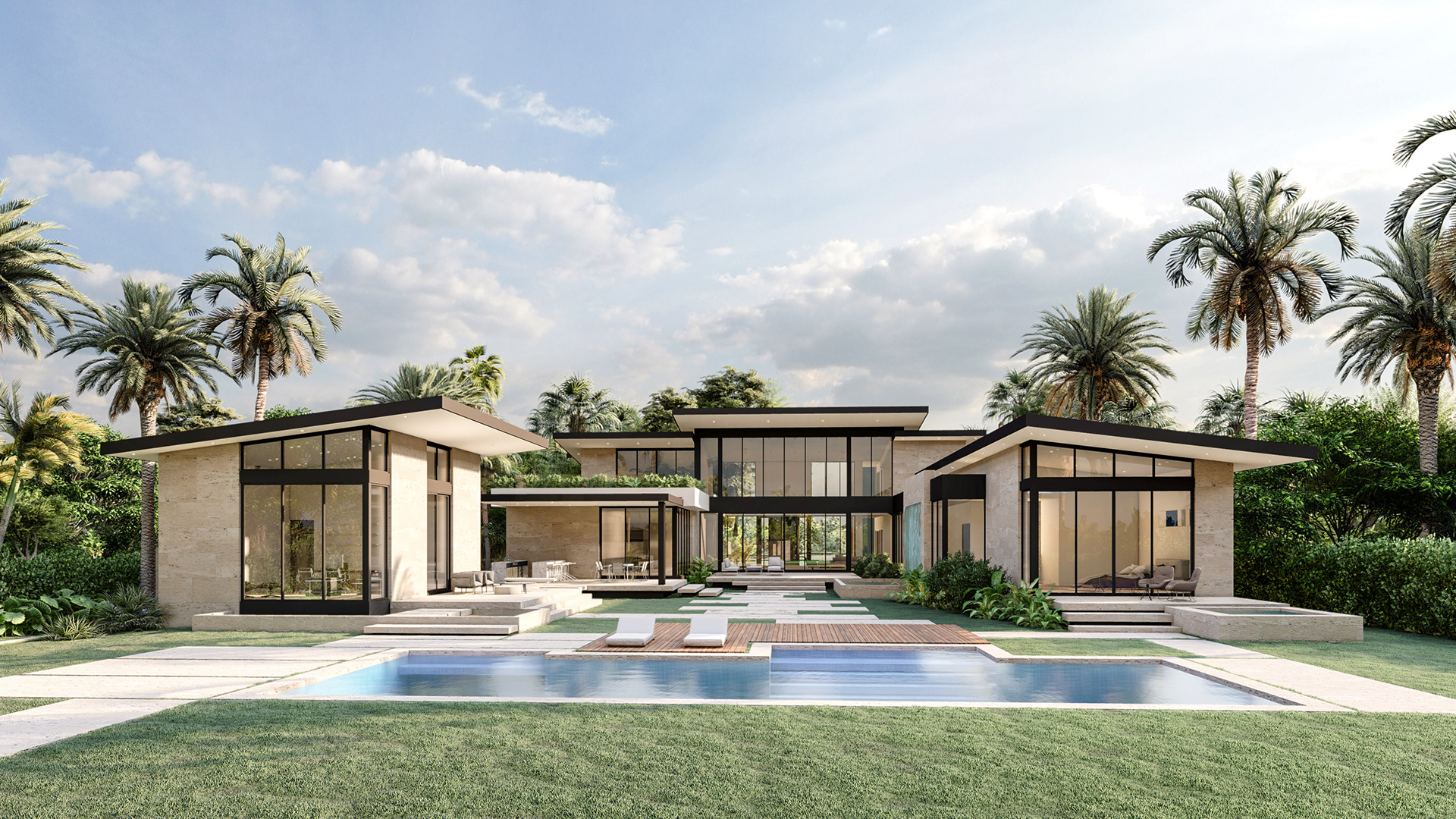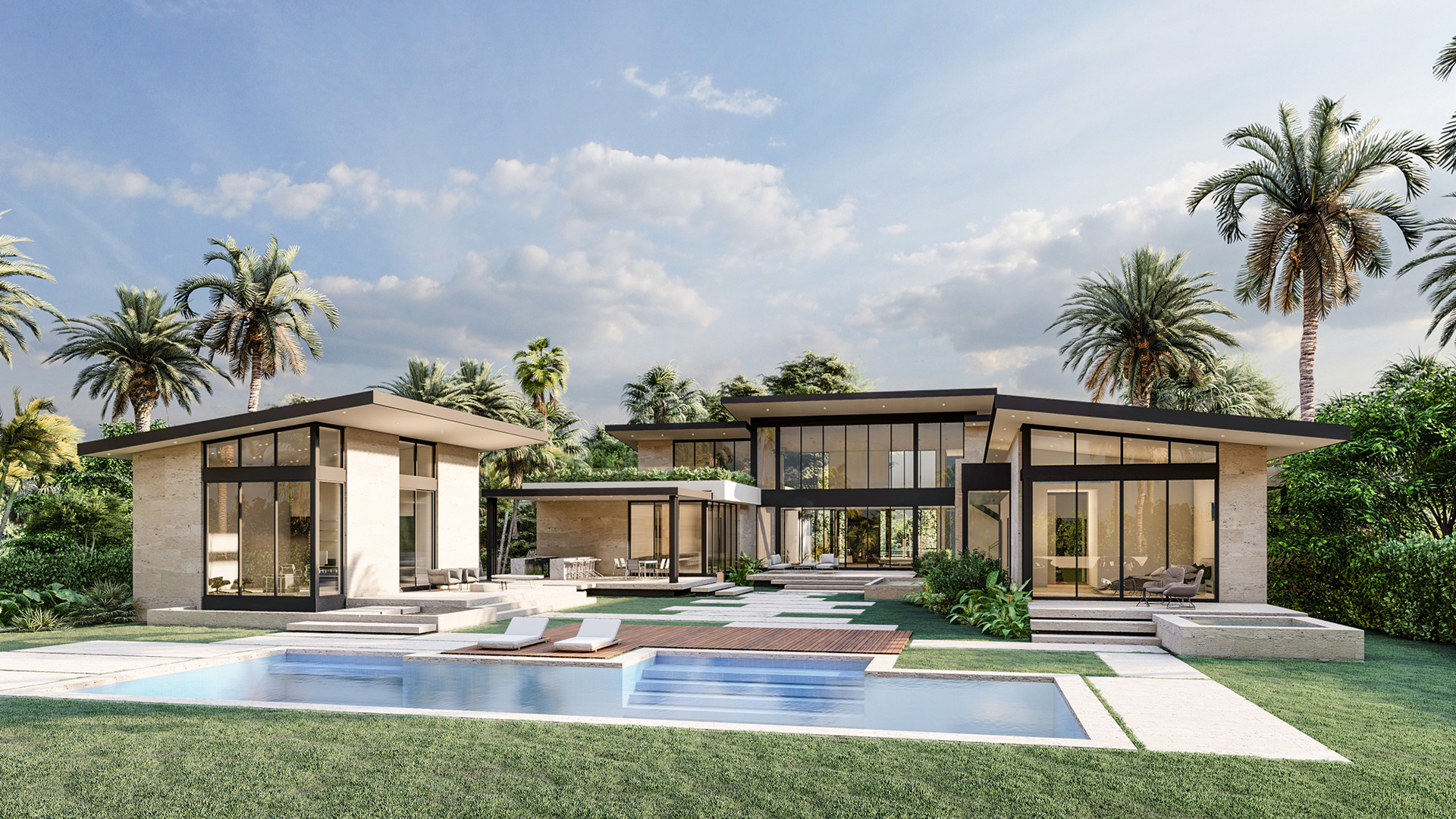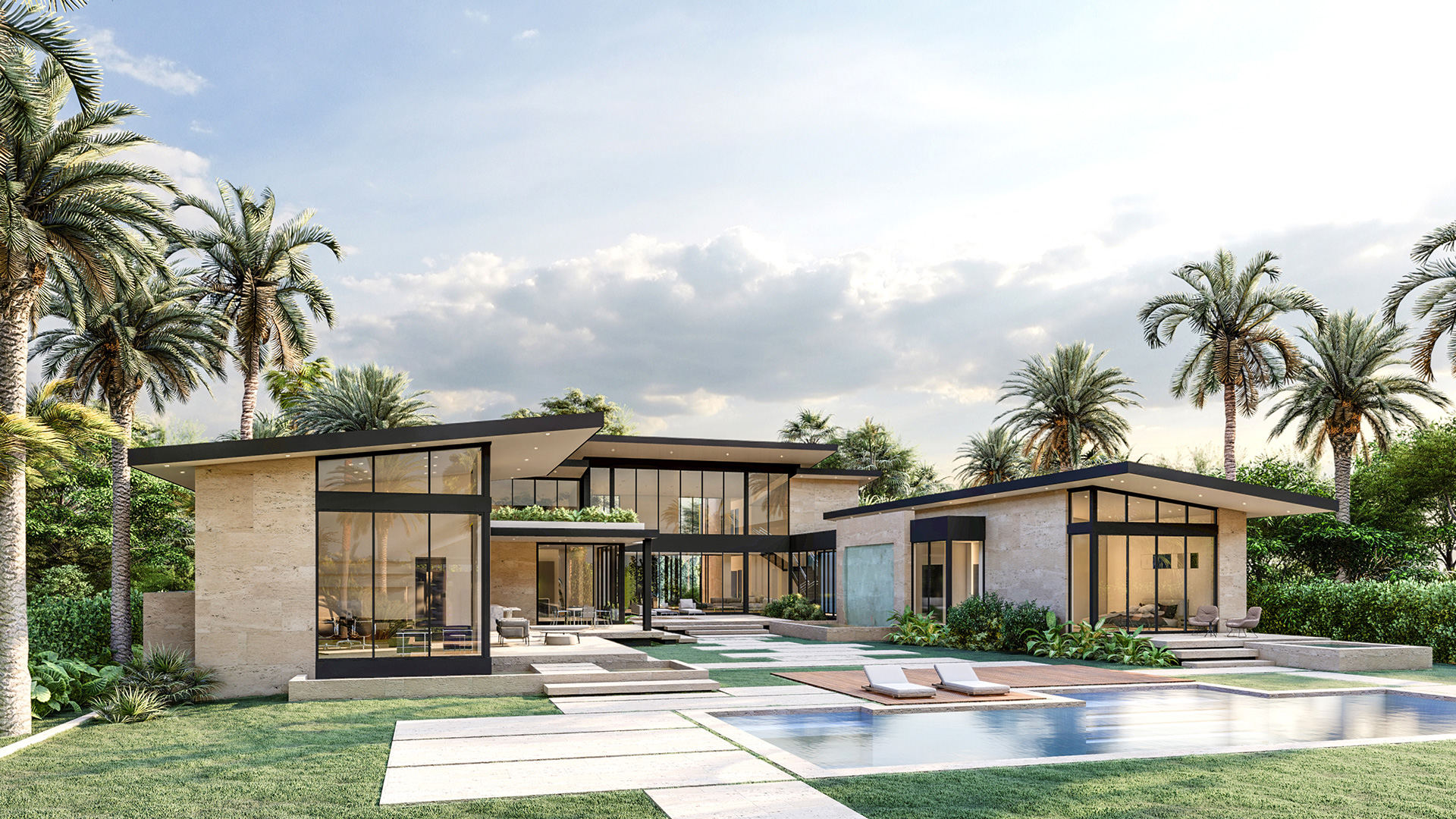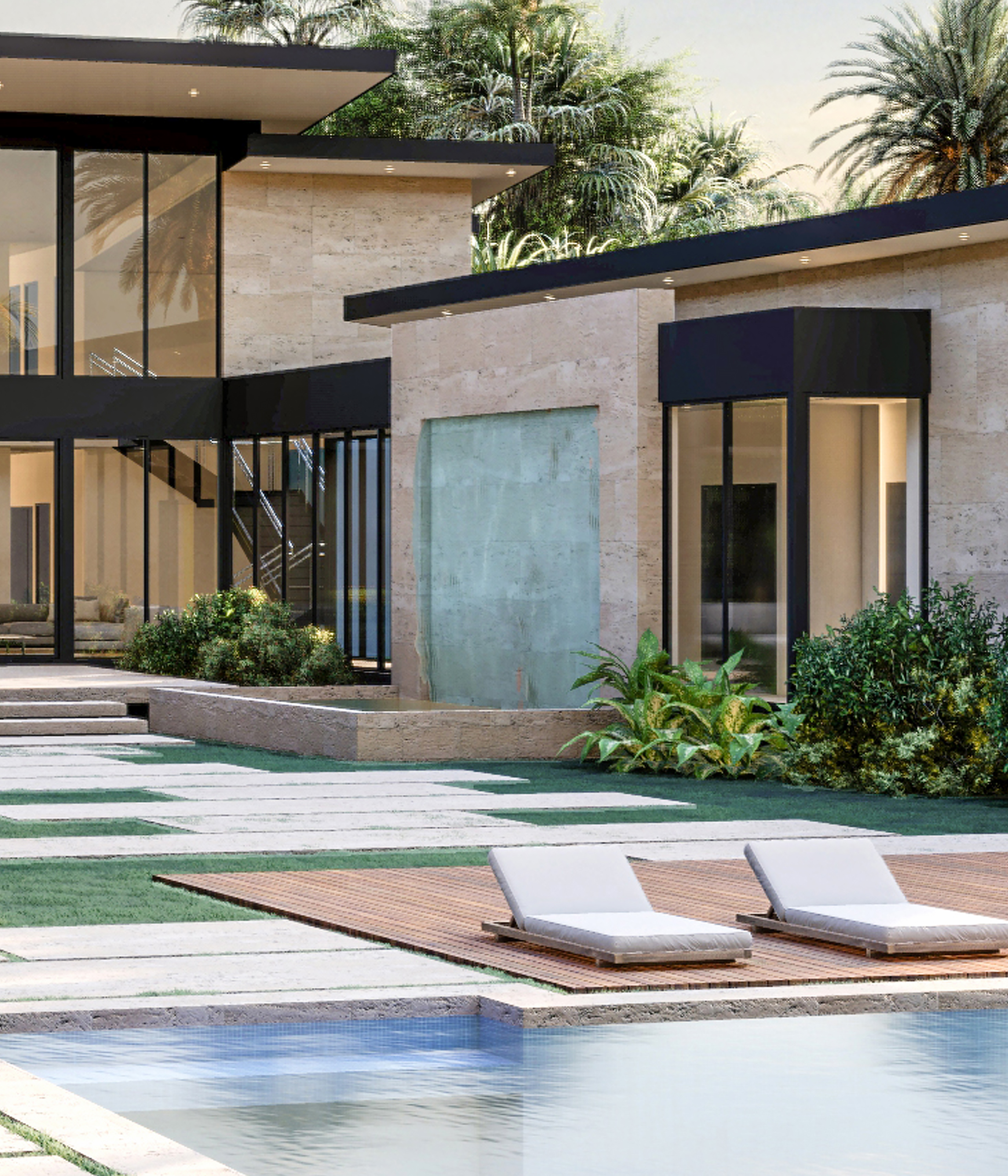 Detail
A gorgeous waterfall feature provides a soothing sound of trickling water while cooling the exterior space.
Discover More Projects
See more of our work
Click here >>
What Our Clients Say
About working with us
Click here >>