This stunning spec home offers some of the highest levels of luxury living in the coveted Golden Beach area complete with a magnificent rooftop terrace and spa.
Approaching the front entrance, visitors are greeted by a rolling metal gate topped with a continuous planter adding a soft touch to the entryway. Above the gate, two guest suites are connected to the main residence by an exterior bridge.
The main floor provides all the public and entertainment spaces for hosting guests and family gatherings, including a large living room, a dining room, and a fully equipped kitchen. The top floor is dedicated to the private quarters for the family, featuring spacious bedrooms with en-suite bathrooms and stunning views of the beach. There is also a magnificent rooftop terrace with a spa where you can relax and take in the breathtaking ocean views.
The ground floor of the main residence provides direct access to the beach and features a spacious outdoor entertainment area with a large wrap-around, flush-edge pool. There is also a cabana with outdoor kitchen and dining facilities, making it perfect for hosting parties and gatherings.
Location
Golden Beach, Florida
Status
Construction
Site Area
28,400 sf
Project Area
18,000 sf
Program
Single family residence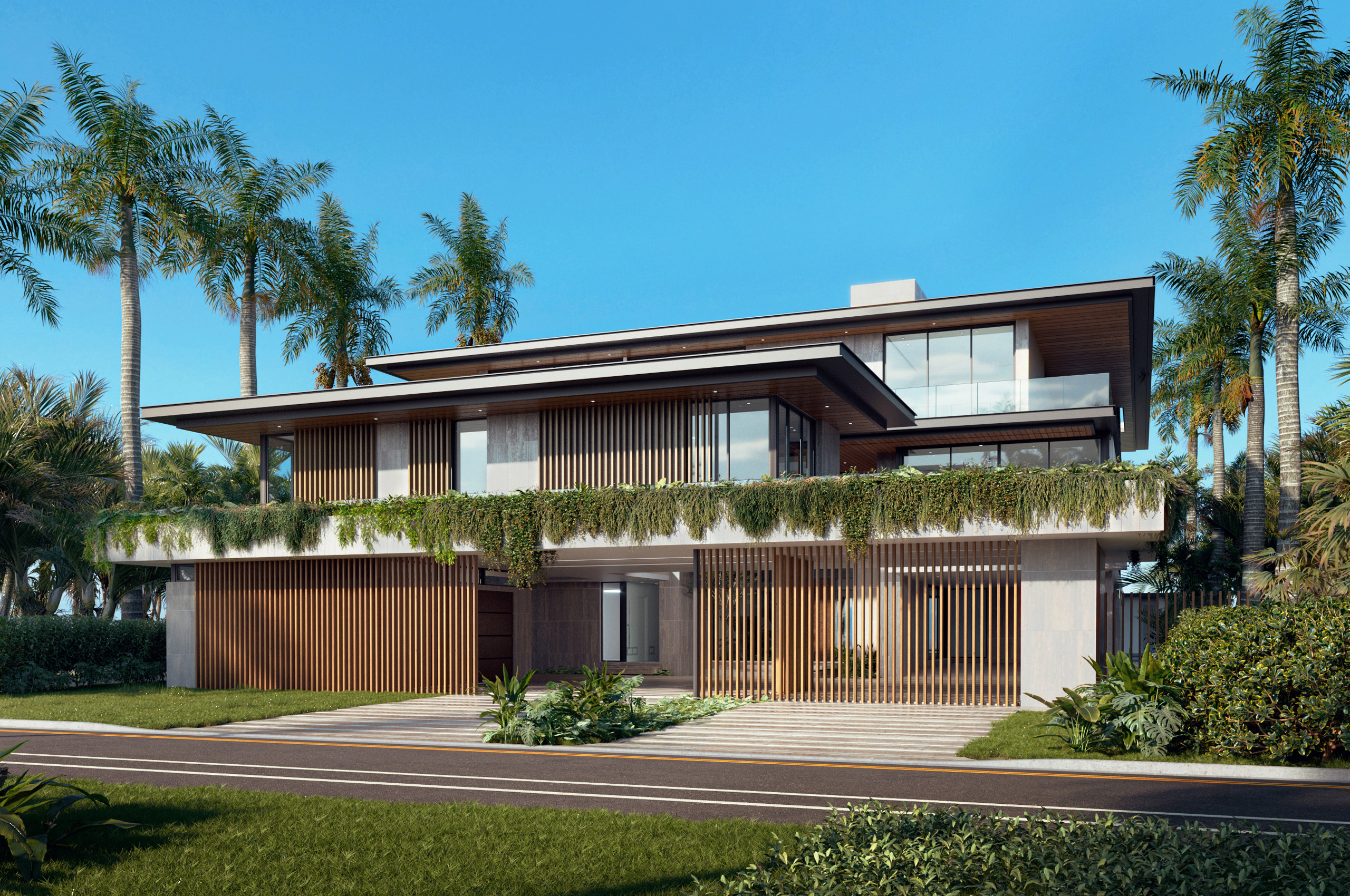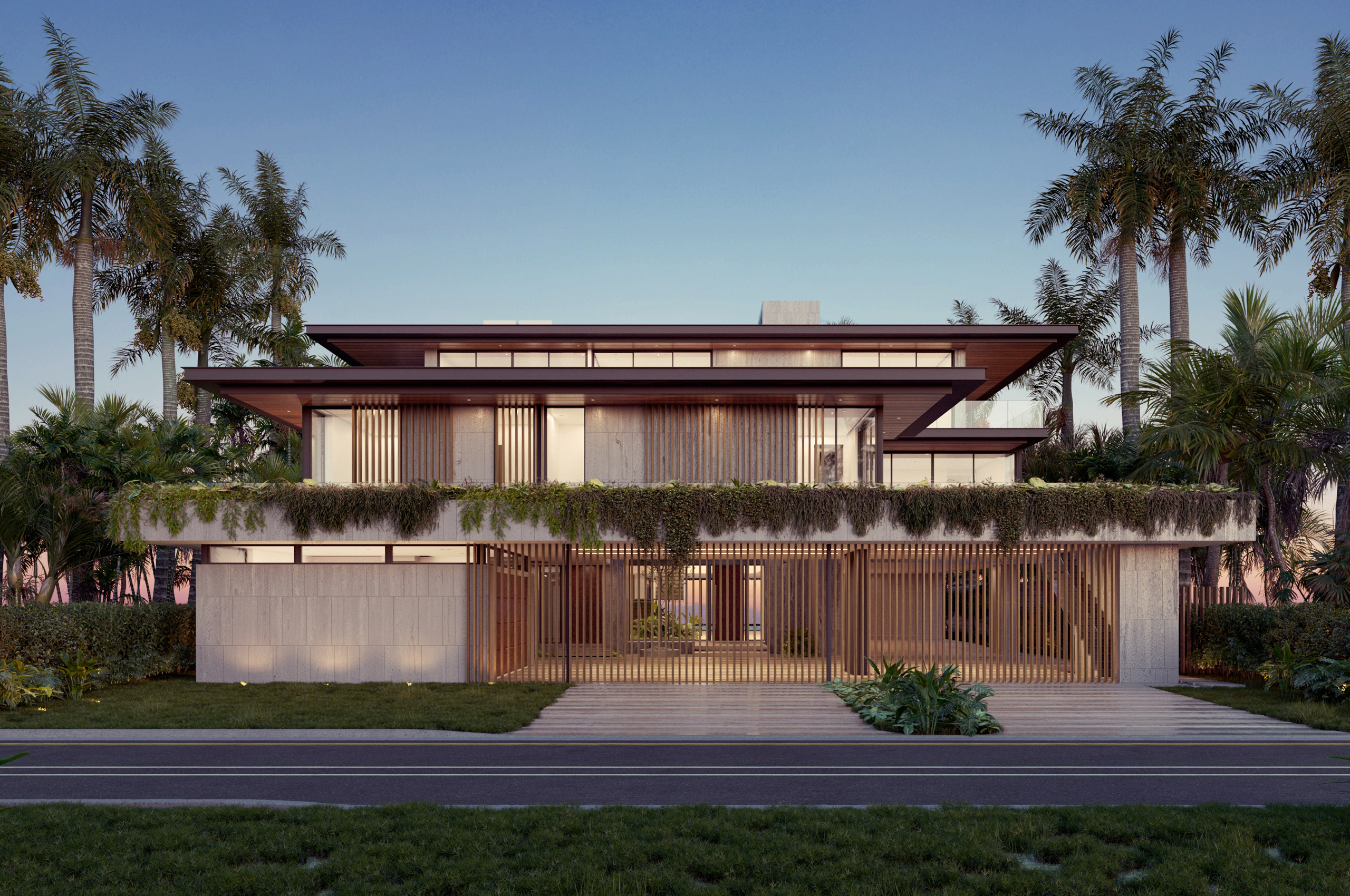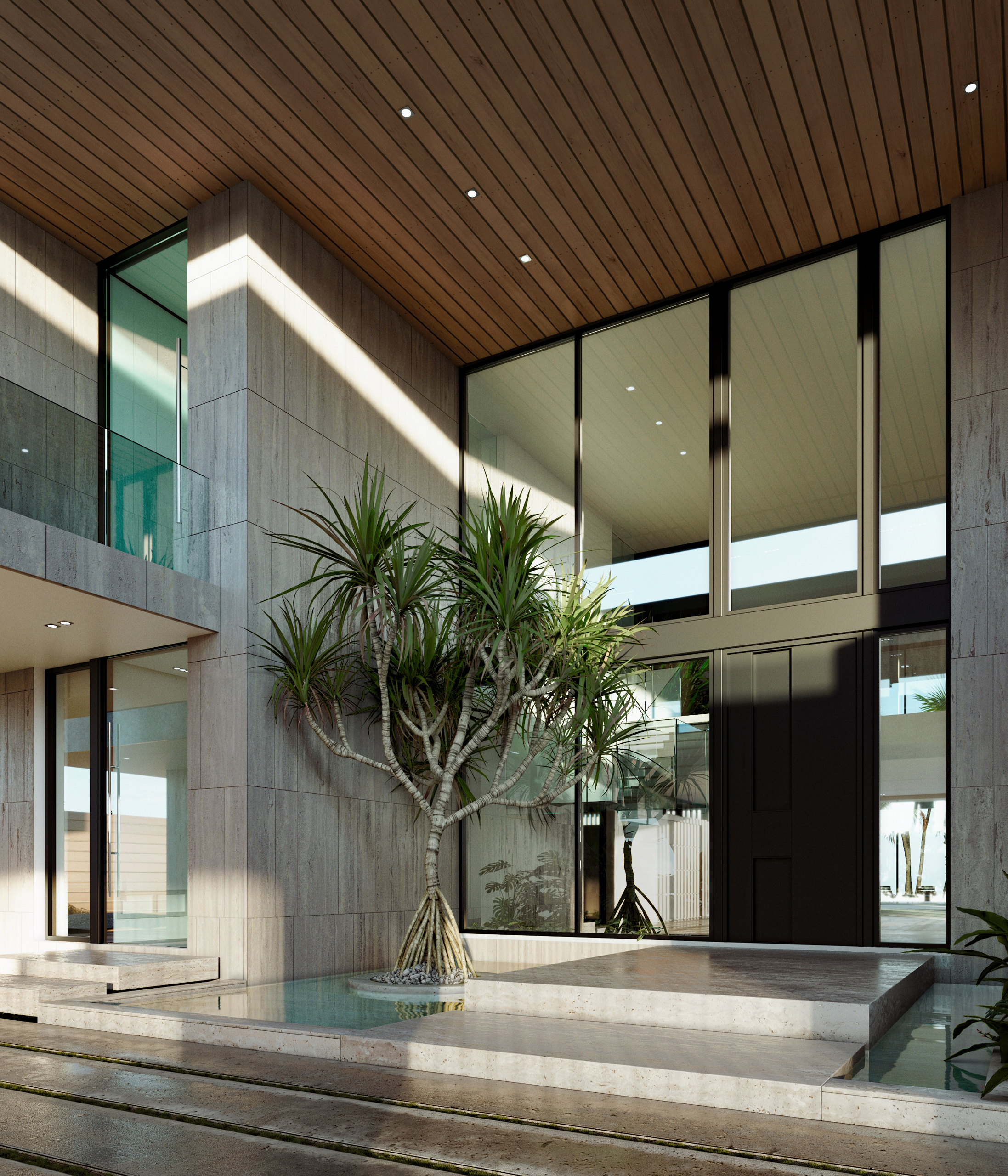 Detail
A cooling water feature serves as a disconnect element at the entryway to the home, enhancing both the visual and acoustic environment at the same time.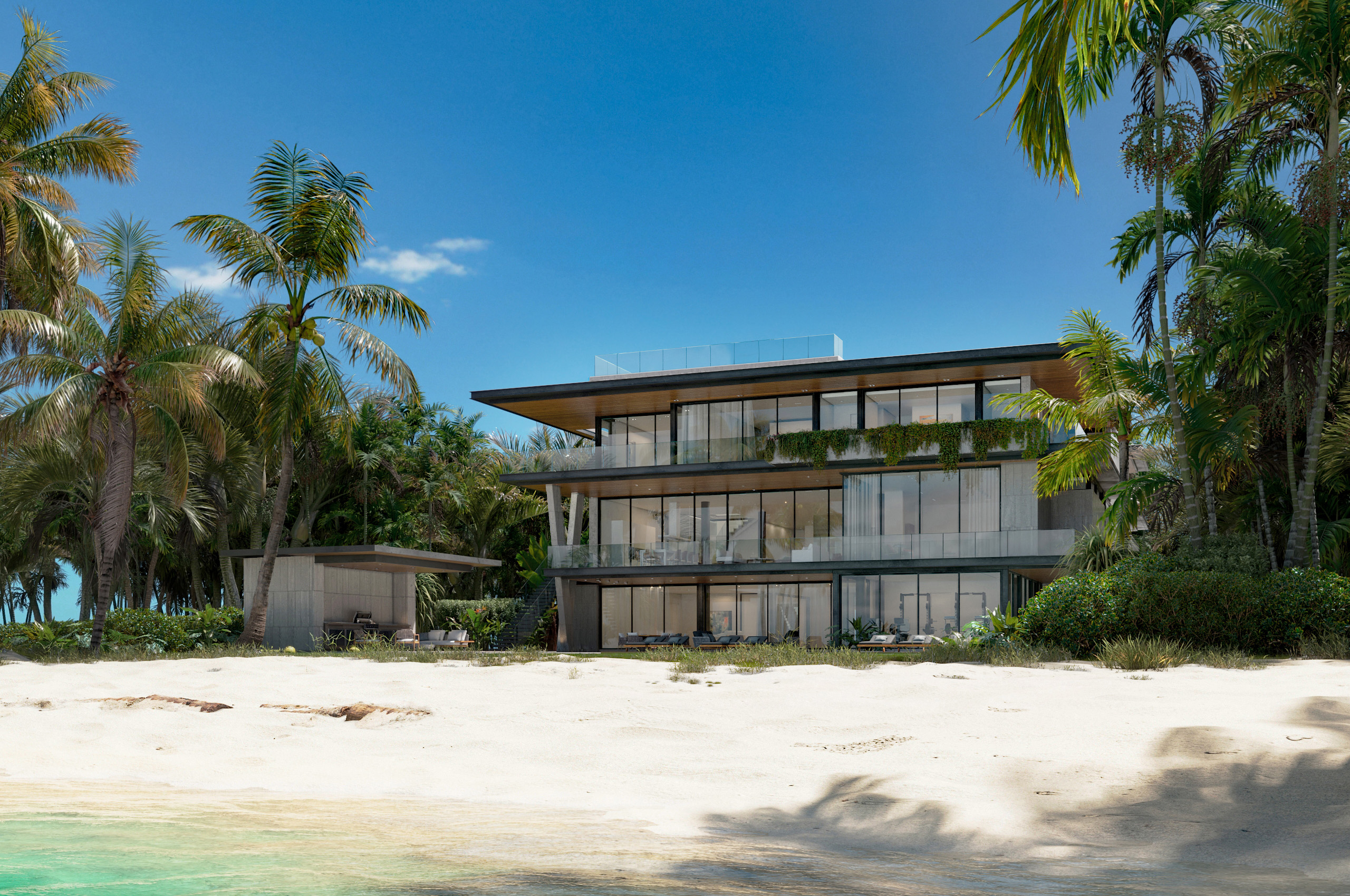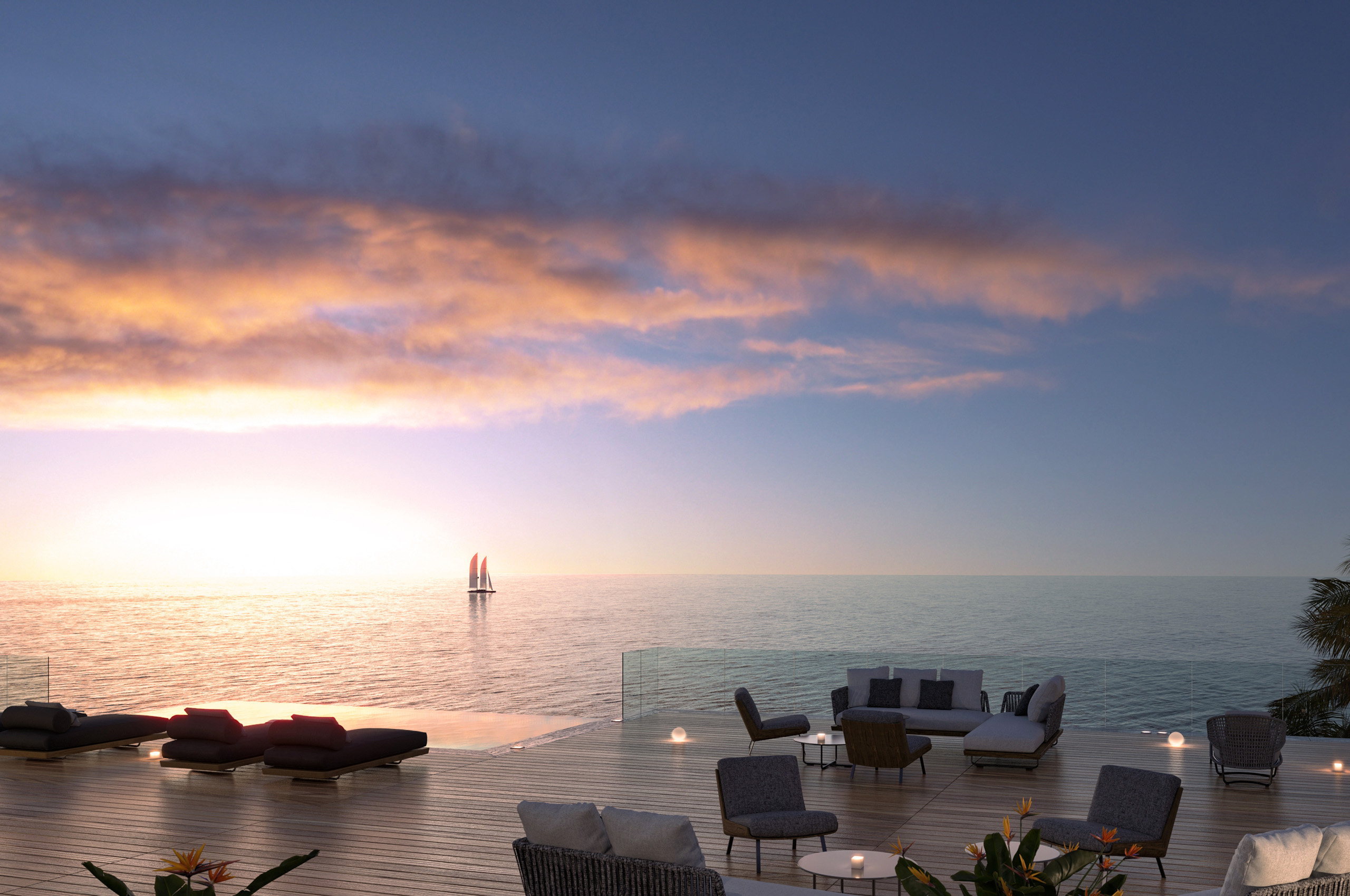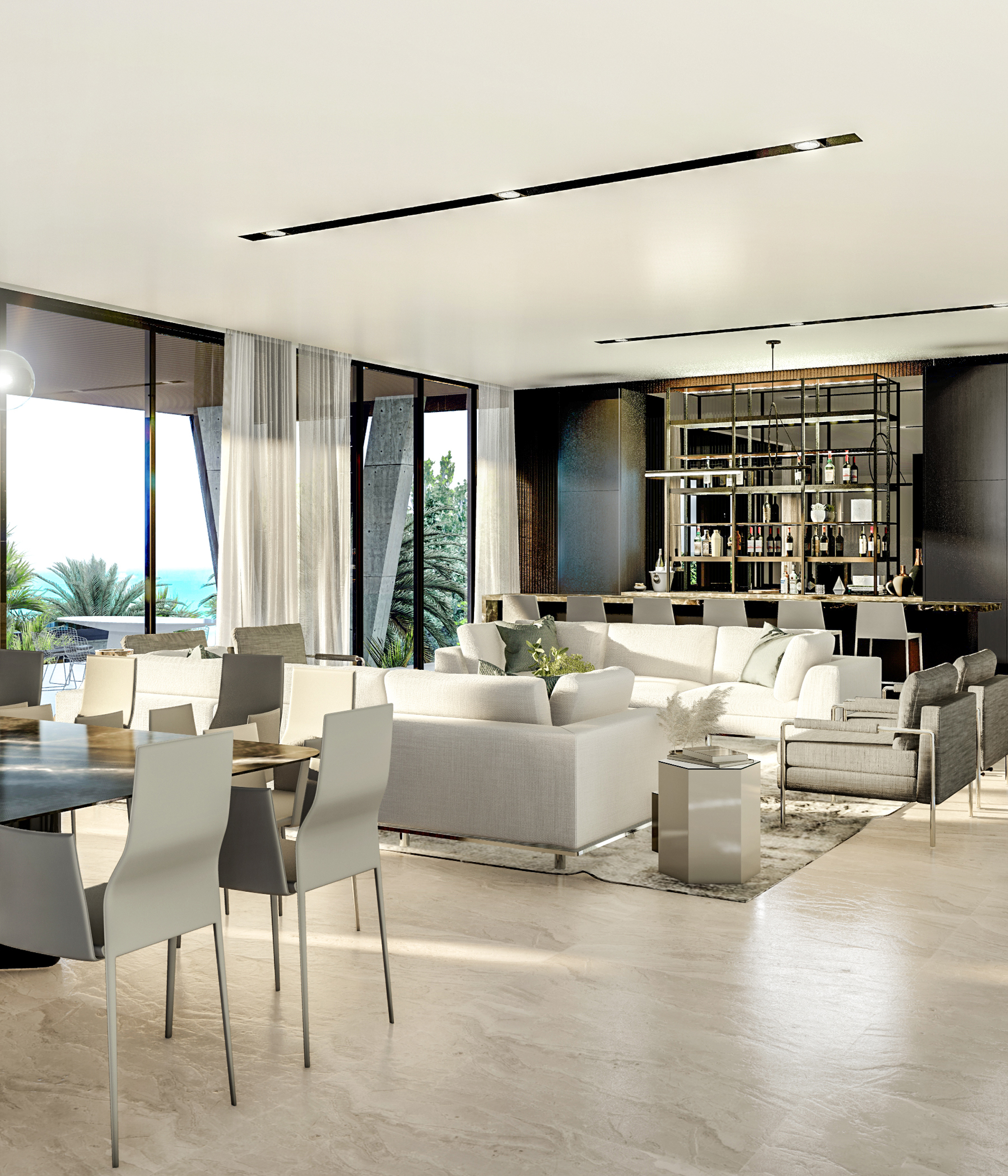 Detail
The first-floor entertainment area features a spacious bar, comfortable seating area, and a balcony offering breathtaking beach views sure to impress even the most discerning guests. The beautiful atmosphere and unparalleled vistas make this space the perfect setting for entertaining.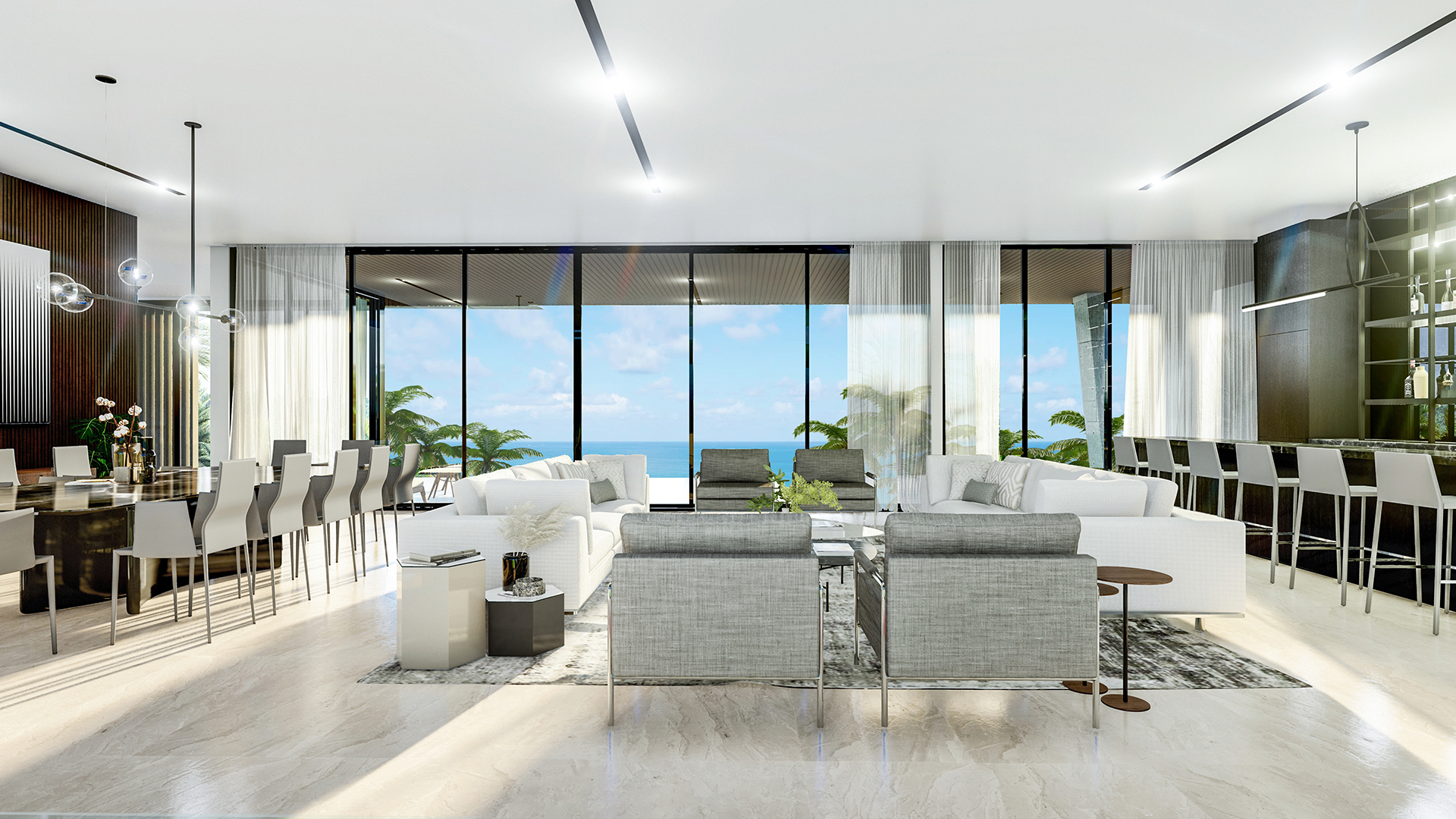 Detail
The spacious family bedrooms on the top floor feature en suite bathrooms and stunning views of the beach. 
Discover More Projects
See more of our work
Click here >>
What Our Clients Say
About working with us
Click here >>