This house seamlessly blends natural beauty and modern design elements, making it the perfect oasis for those who appreciate privacy and a connection to nature.
The stunning 2-level home features a central entrance that is recessed between two magnificent stone volumes that frame the main door. The second floor boasts a lighter, more airy feel with a louver design that covers two-thirds of the facade, providing transparency while maintaining privacy.
Dividing these two volumes is a horizontal garden that surrounds the entire house, with planters flowing from the second story. While the front facade is close to the public eye, the back opens to the water with ample windows that allow the occupants to enjoy the breathtaking landscape.
To mirror the recessed volume of the entrance, the covered terrace is also recessed, creating a double-height space where plants climb up to the ceiling, bringing the outdoors inside.
In addition to the covered terrace, there is an outdoor kitchen adjacent to the pool level, providing convenient access to a barbeque and bar area.
Location
Golden Beach, Florida
Status
Under Construction
Site Area
16,500 sf
Project Area
10,200 sf
Program
Single family residence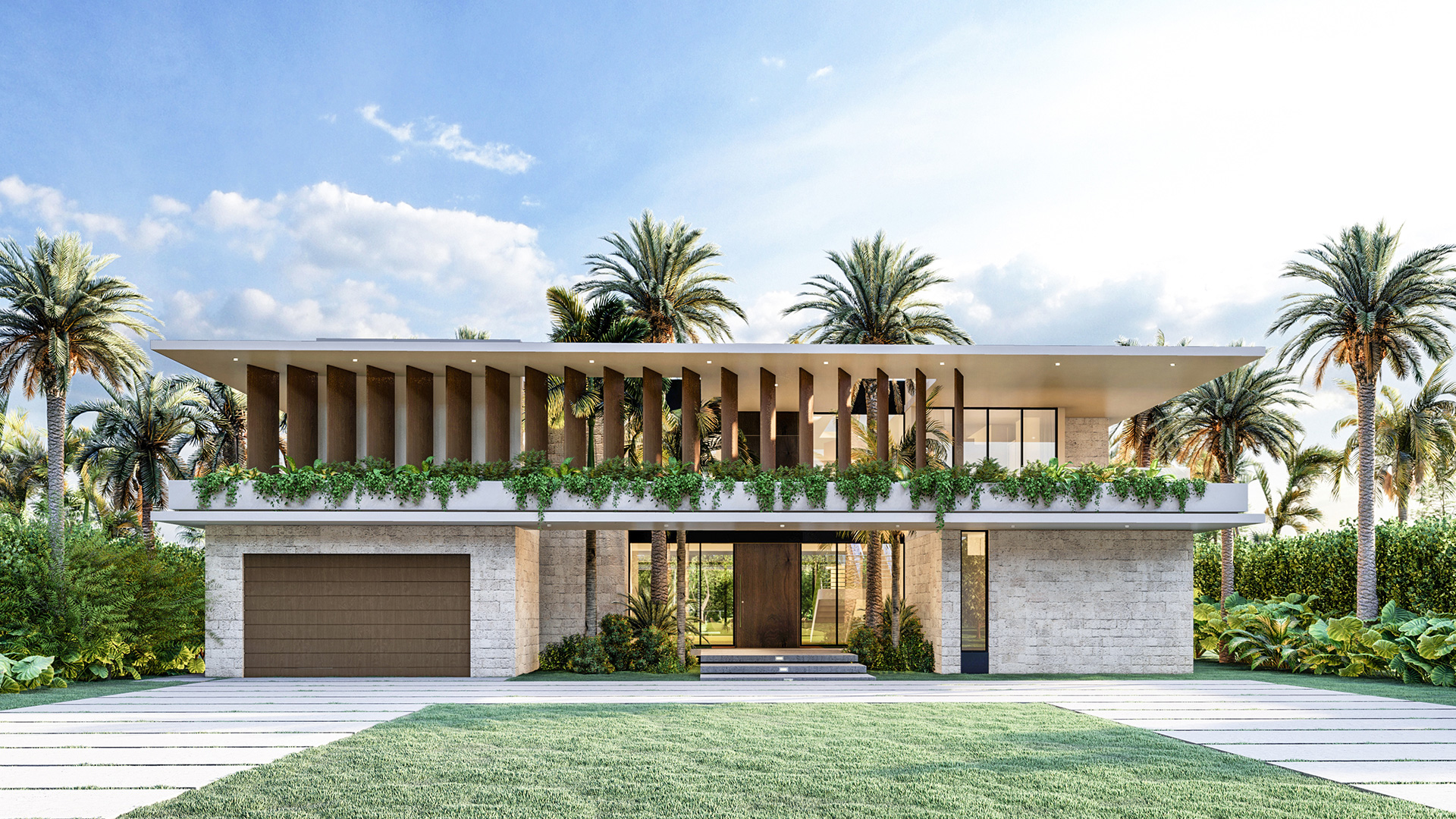 "SDH Studio team is a very professional one and we couldn't be happier… The design of our house is amazing and we would definitely recommend them for your dream house." Alex and Luciana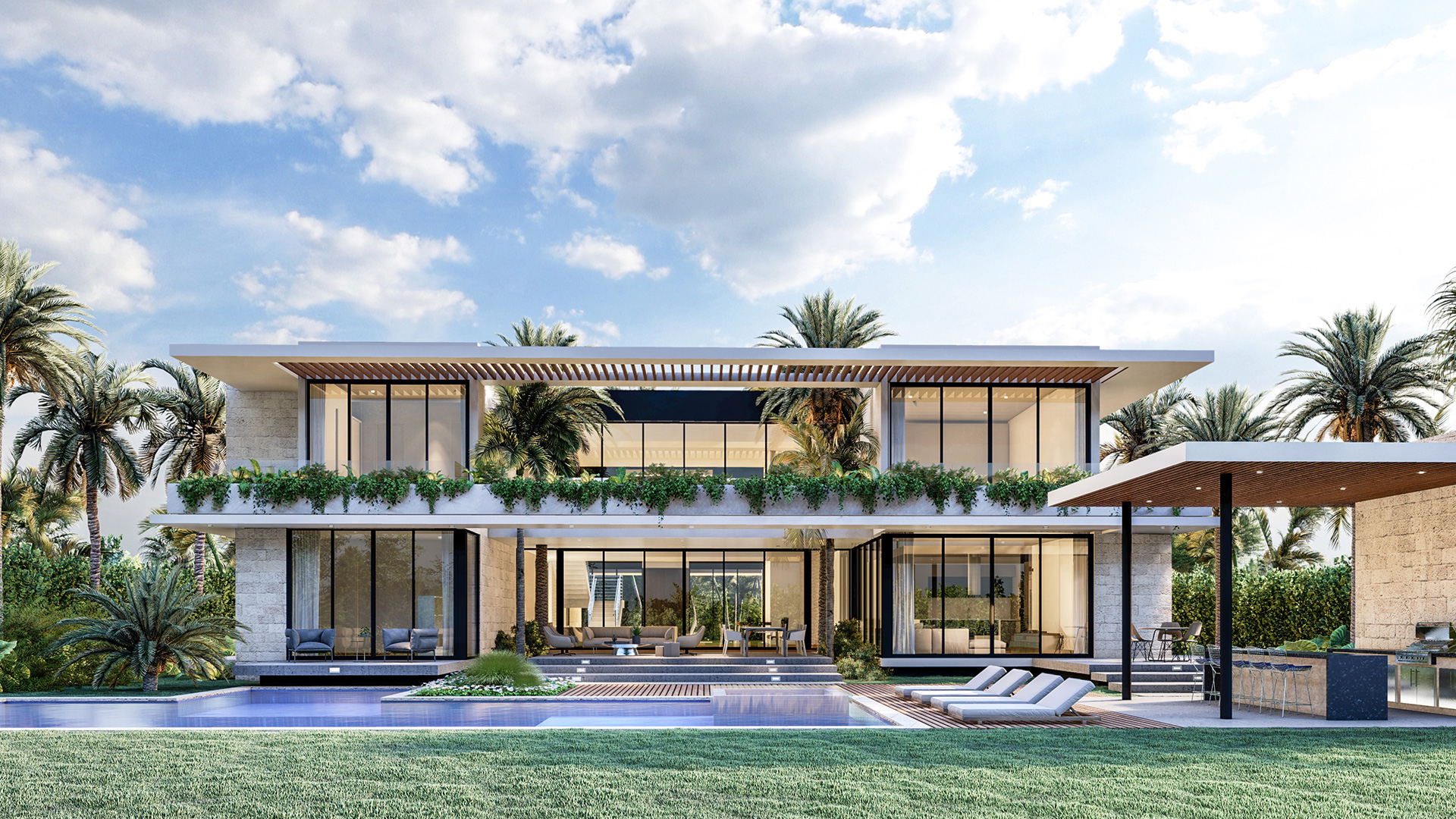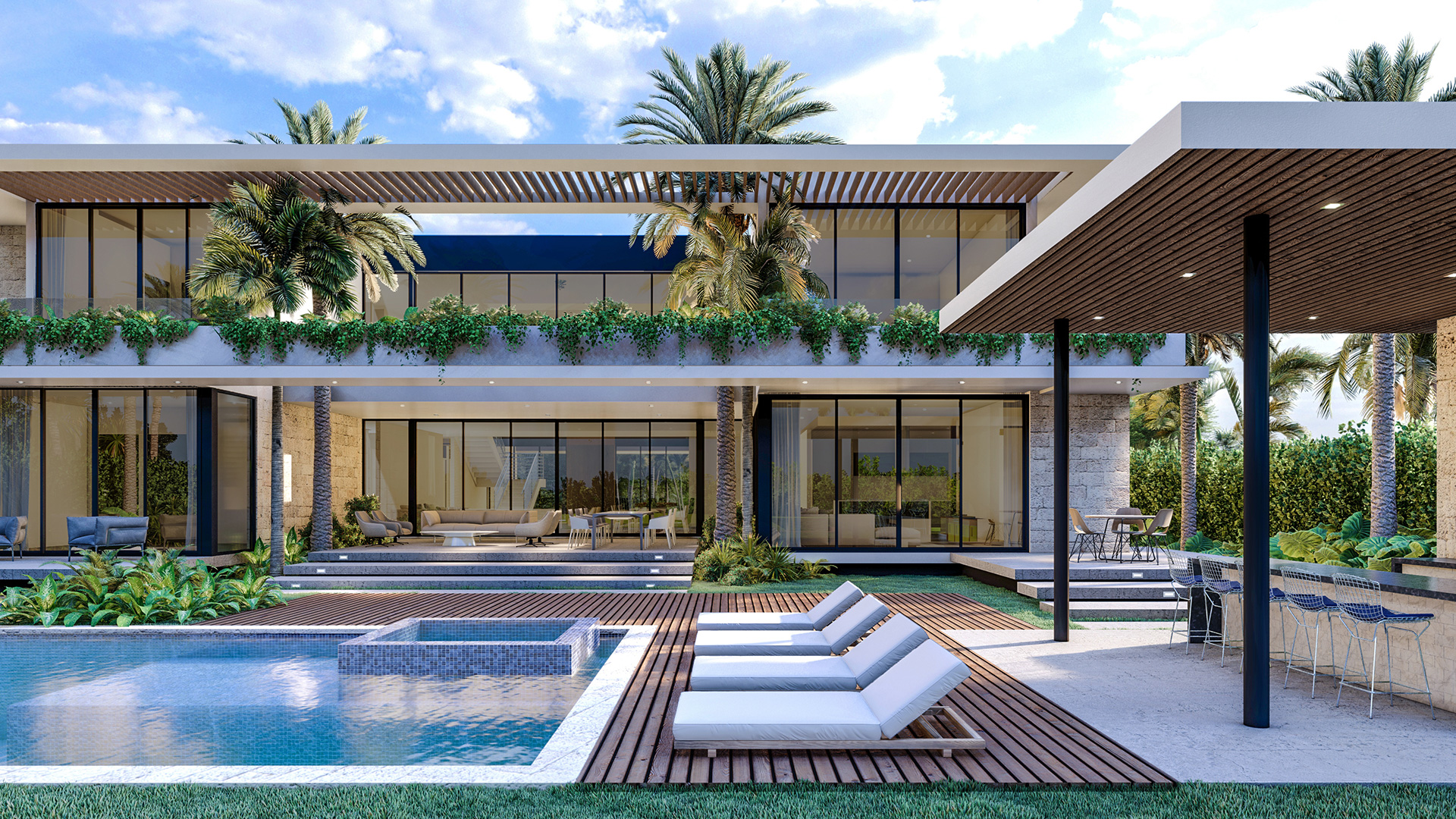 Detail
An opening in the roof allows large trees to rise through it, adding a touch of nature to the design of the rear facade.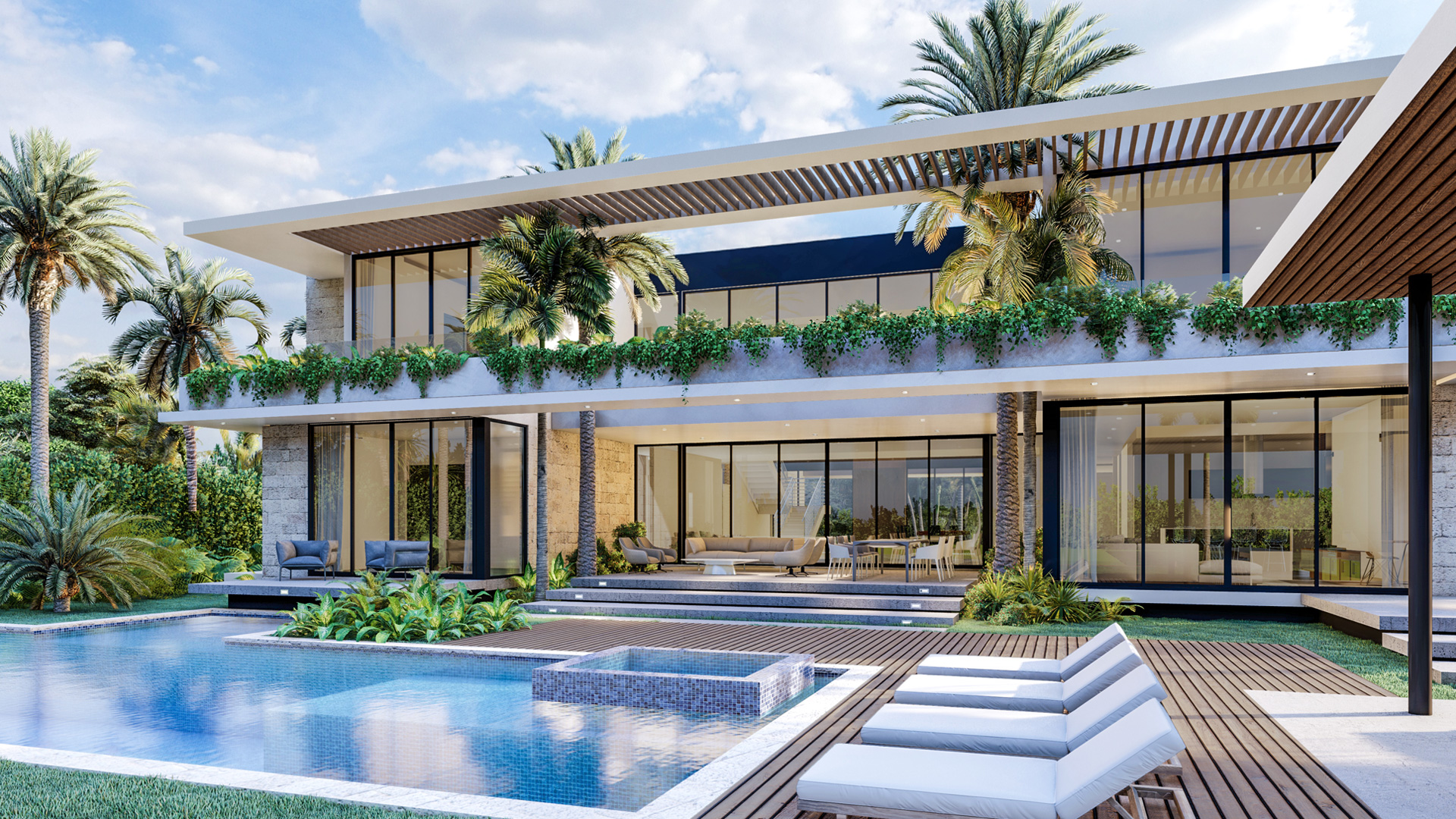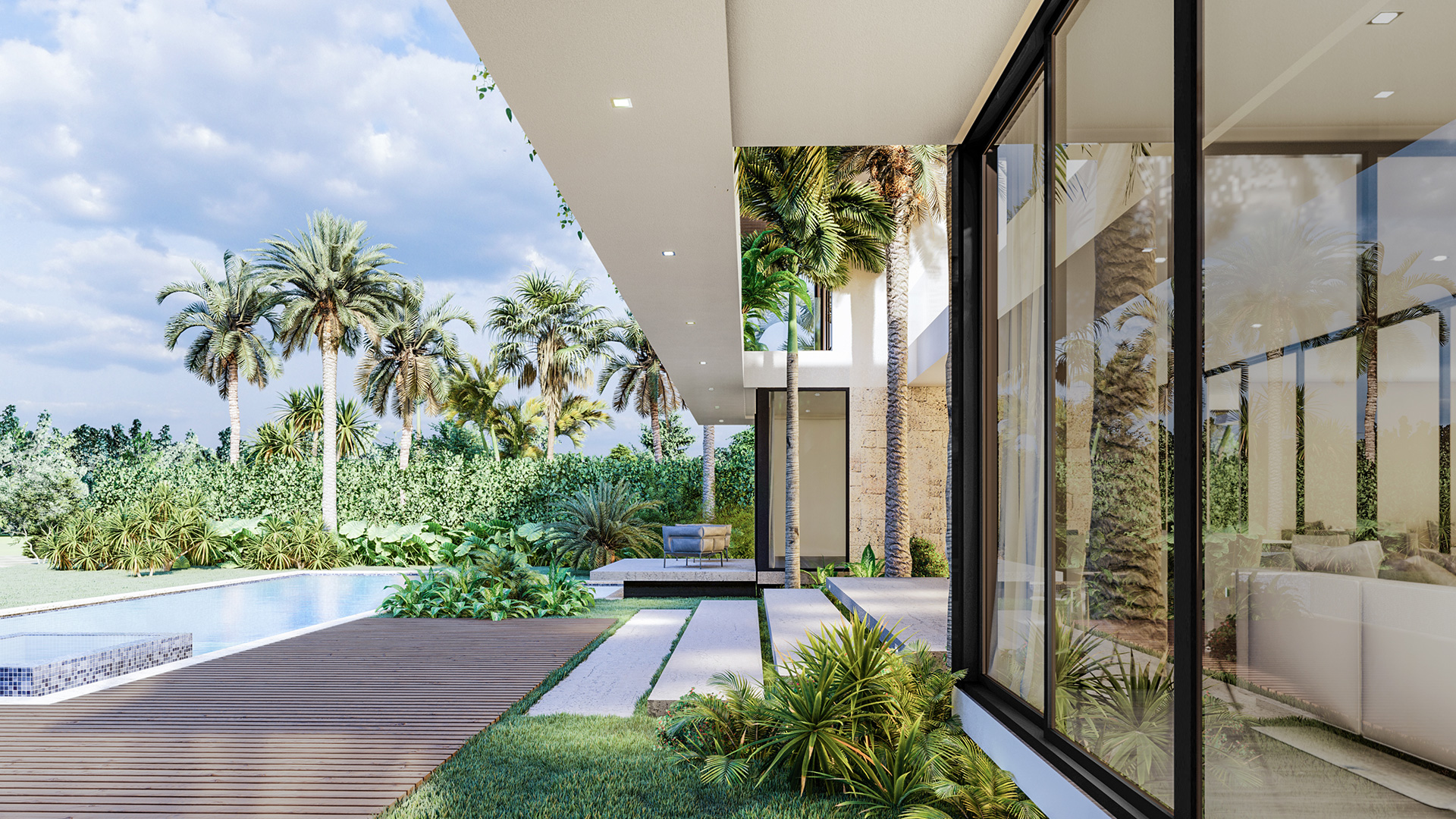 Discover More Projects
See more of our work
Click here >>
What Our Clients Say
About working with us
Click here >>