This single-level home is divided into three volumes: a car garage, an office/family area, and the main living area with a 1.5-height ceiling, providing a magnificent entrance between the two lower volumes.
As you move towards the back, the lower volumes create a division between the social and private areas, with one long arm leading to the master bedroom that boasts a direct view of the waterfront. A palm tree feature adds to the beauty of this space while also promoting privacy between the master bedroom and the pool.
The clever use of topography, we've created a landing zone from the waterfront to the pool that separates the canal from the outdoor social areas, providing a perfect space for entertaining and relaxation.
This house is an excellent example of how modern architecture can blend seamlessly with natural elements to create a harmonious living space.
Location
Miami, Florida
Status
Under construction
Site Area
14,300 sf
Project Area
5,500 sf
Program
Single family residence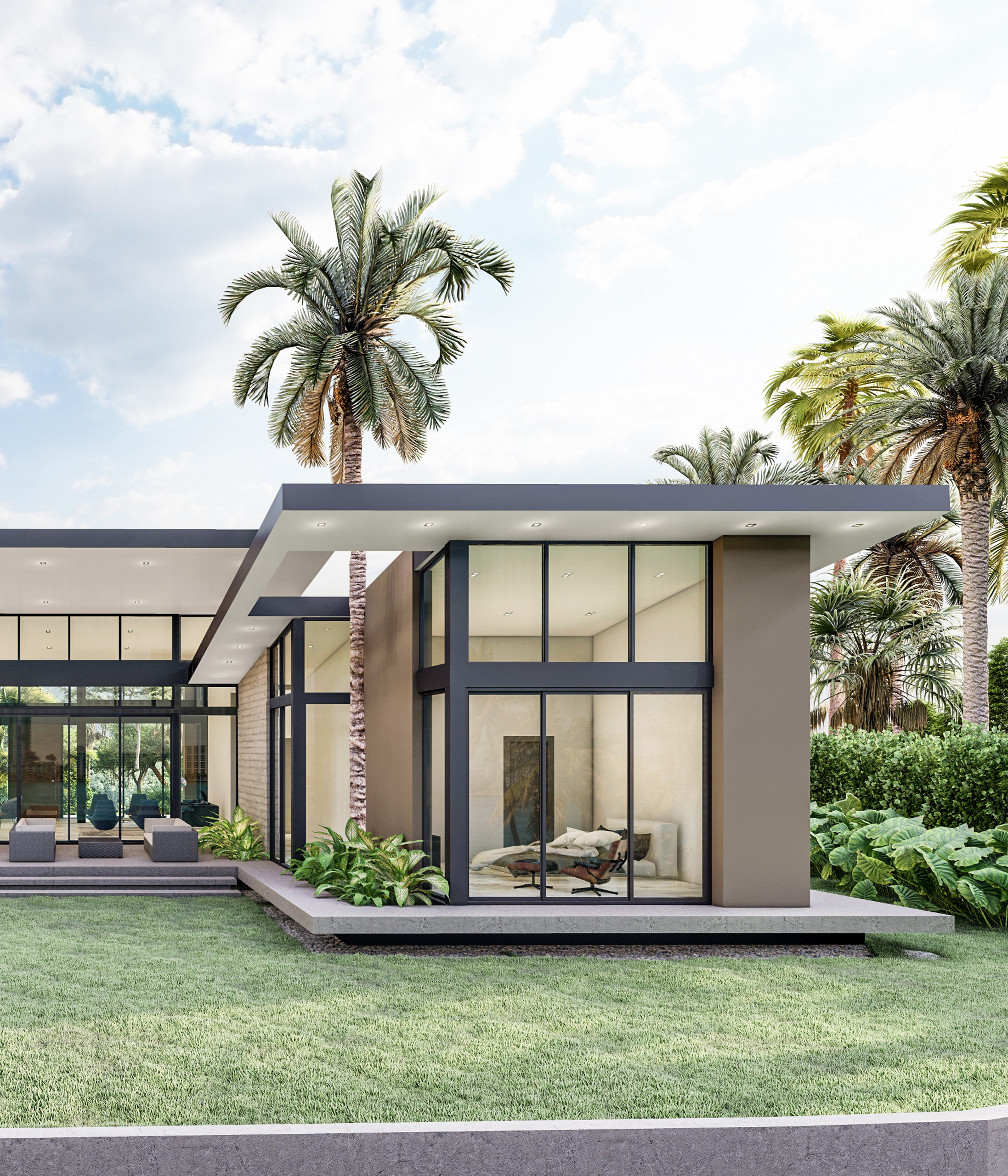 "We are extremely happy we chose to work with SDH Studio. Both the Lead Architect and the Project Manager were very attentive and responsive to our wants, needs and preferences; highly knowledgeable to guide us through doubts and concerns; worked promptly on initial drafts, revisions and finals; and most important of all created for us a gorgeous and perfectly functional final design that fits flawlessly with our family's taste and lifestyle. We highly recommend SDH Studio with any doubts or reservations." Joel and Gabriela
Discover More Projects
See more of our work
Click here >>
What Our Clients Say
About working with us
Click here >>