Featured in Florida Design Miami Home & Decor. Set on a narrow radial lot in Golden Beach, the biggest challenge was designing a functional house with the shape and height restrictions. As a result, the front was designed as a wide, floating space, and the back as two intersecting spaces. Both arrangements make the home feel as open as possible. Inside, 15-foot-tall living and dining areas integrate with the see-through stairway for a spacious effect. Every area embraces Miami's sun, sky, and landscape. Project in collaboration with Oona Architecture, Argentina. 
Location
Golden Beach, Florida
Status
Completed
Site Area
10,400 sf
Project Area
6,600 sf
Program
Single family residence
This beautiful project was featured on the front cover of Florida Design's Miami Home & Decor, Issue 14-2 (Sept 2018).
Click here to read the full article.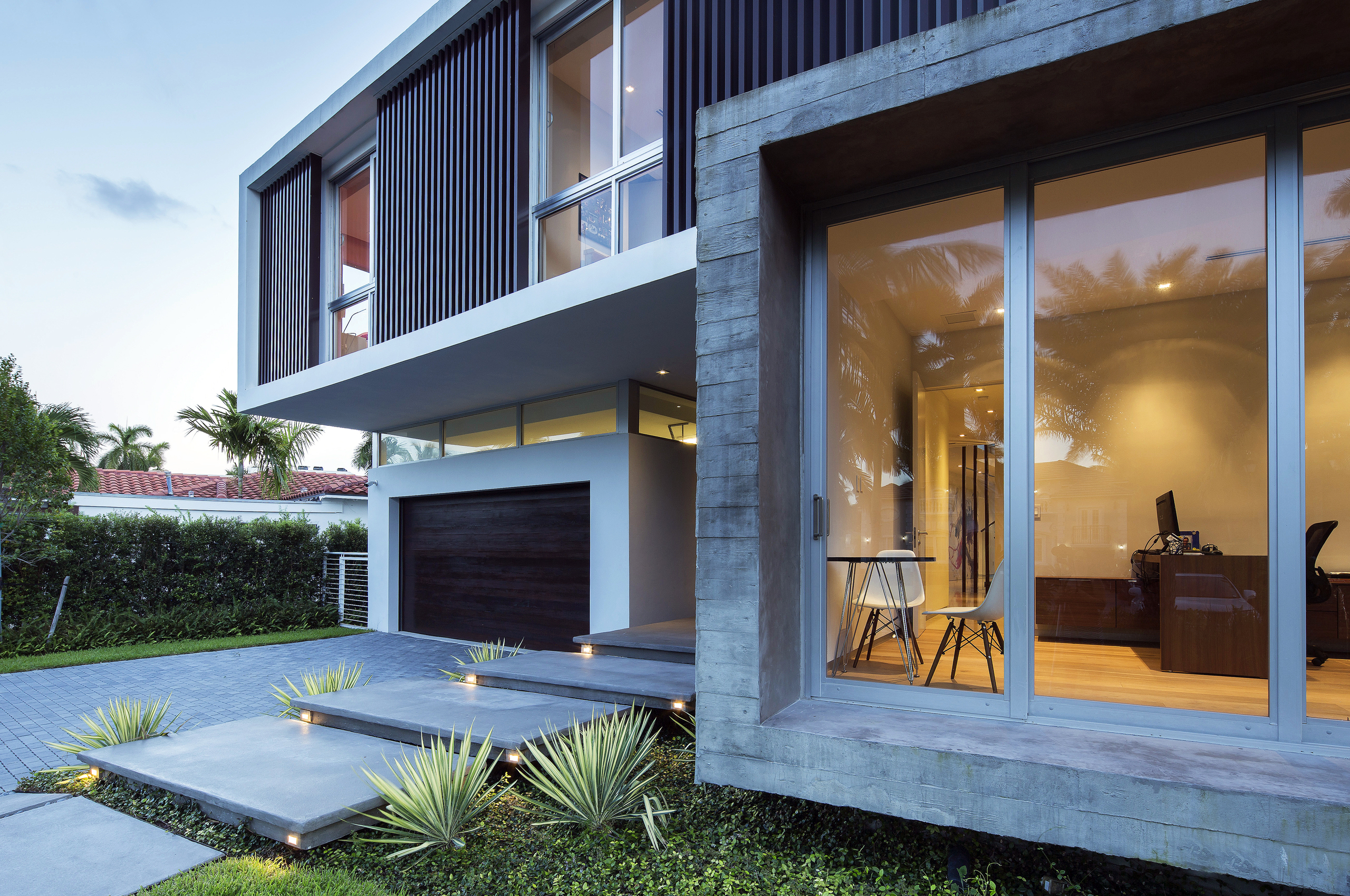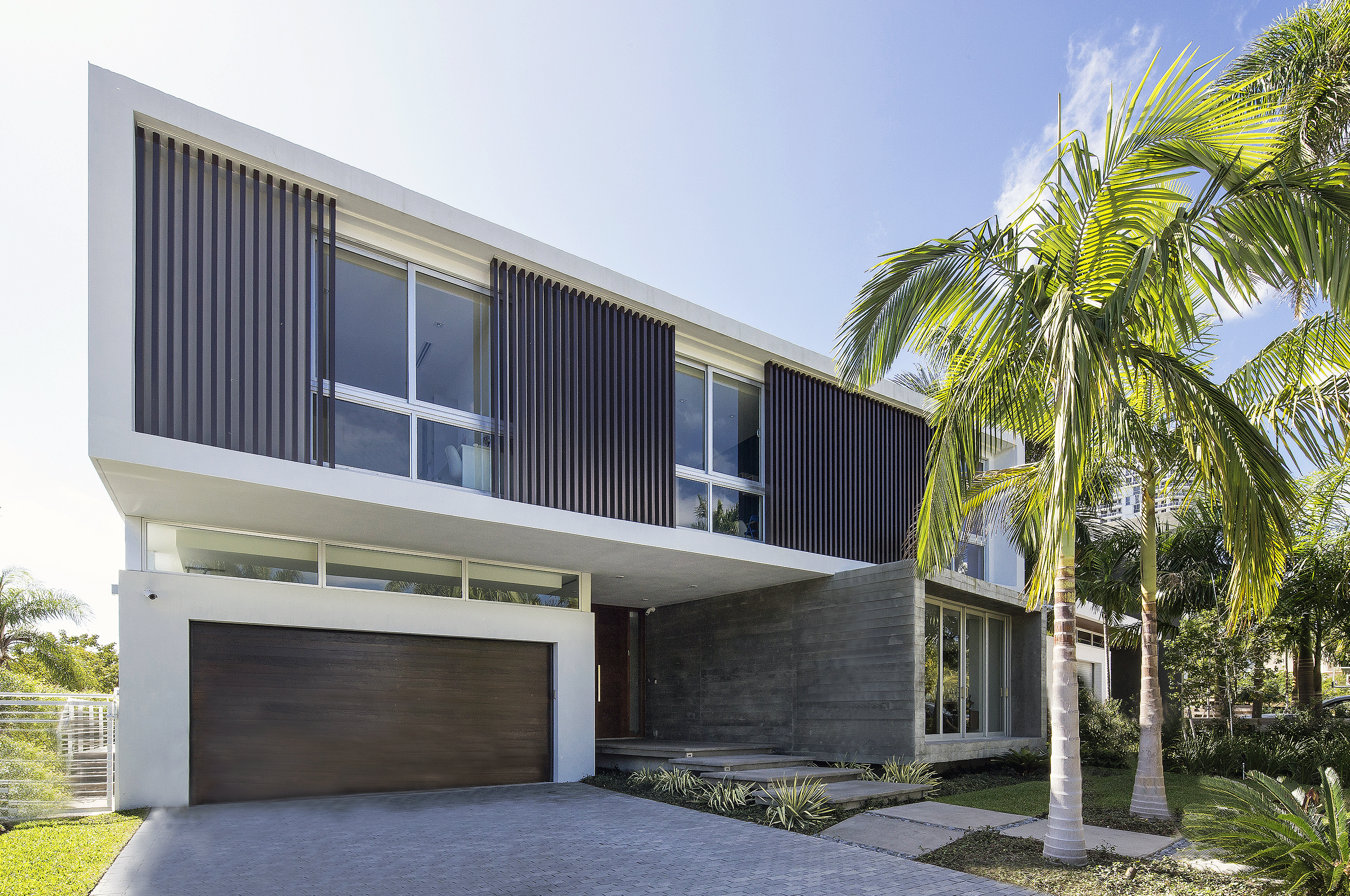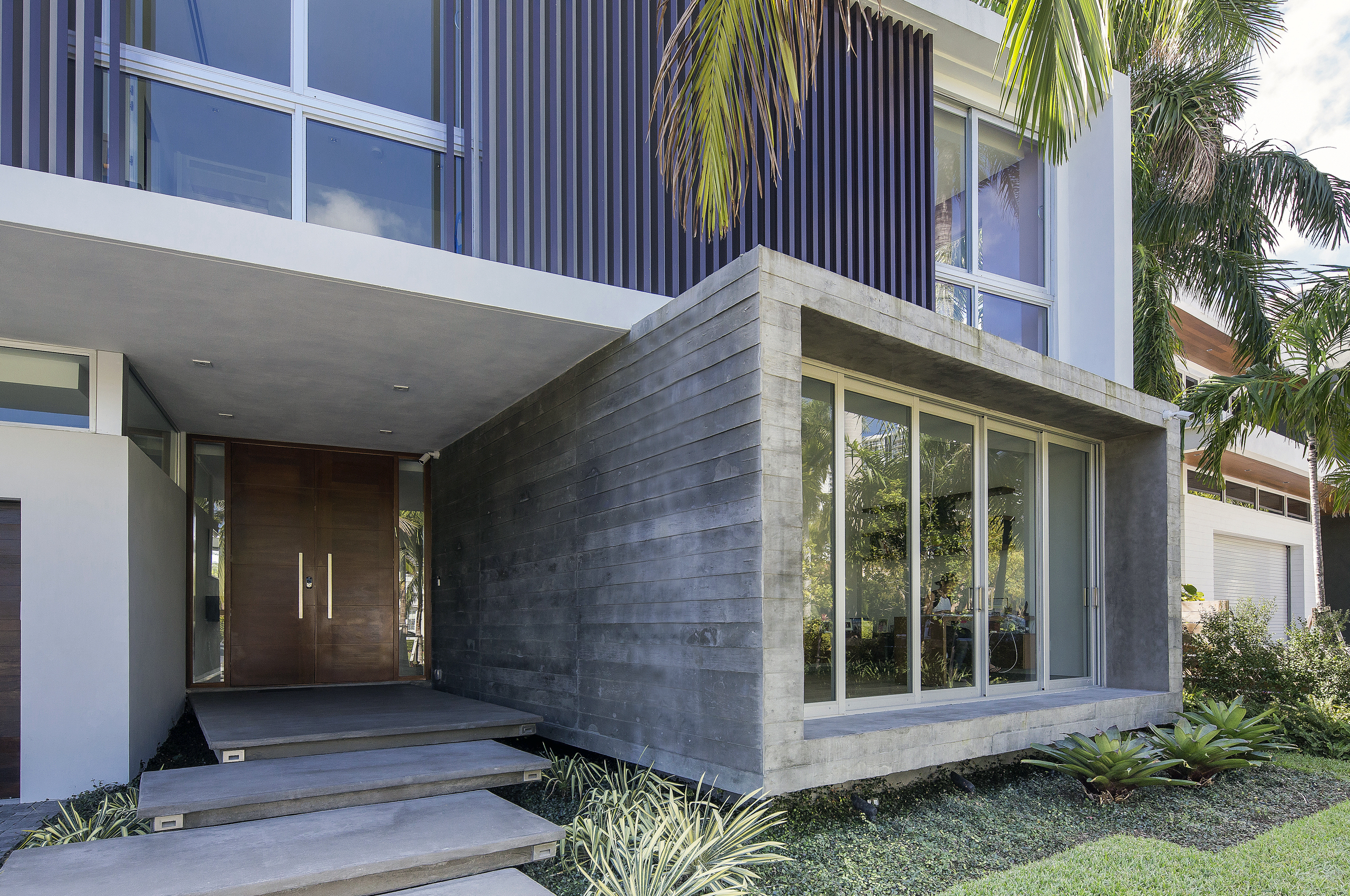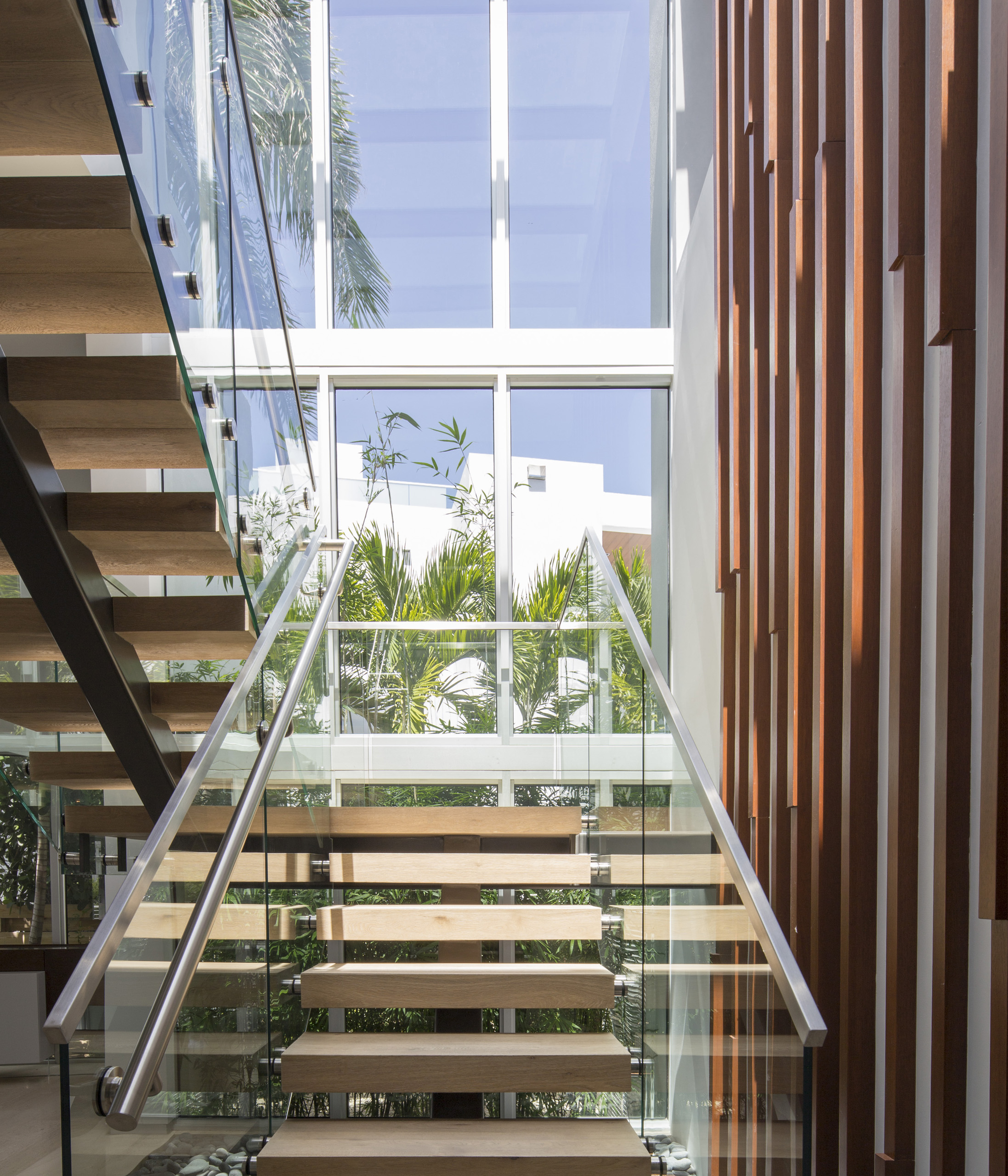 "Stephanie combines a great modern minimalist aesthetic with construction pragmatism and local knowledge. We asked her to collaborate with another design firm from abroad, and she did a great job intertwining the ideas and sharing the workload. We are extremely happy with our choice and could not recommend her more highly." Patricia and Nick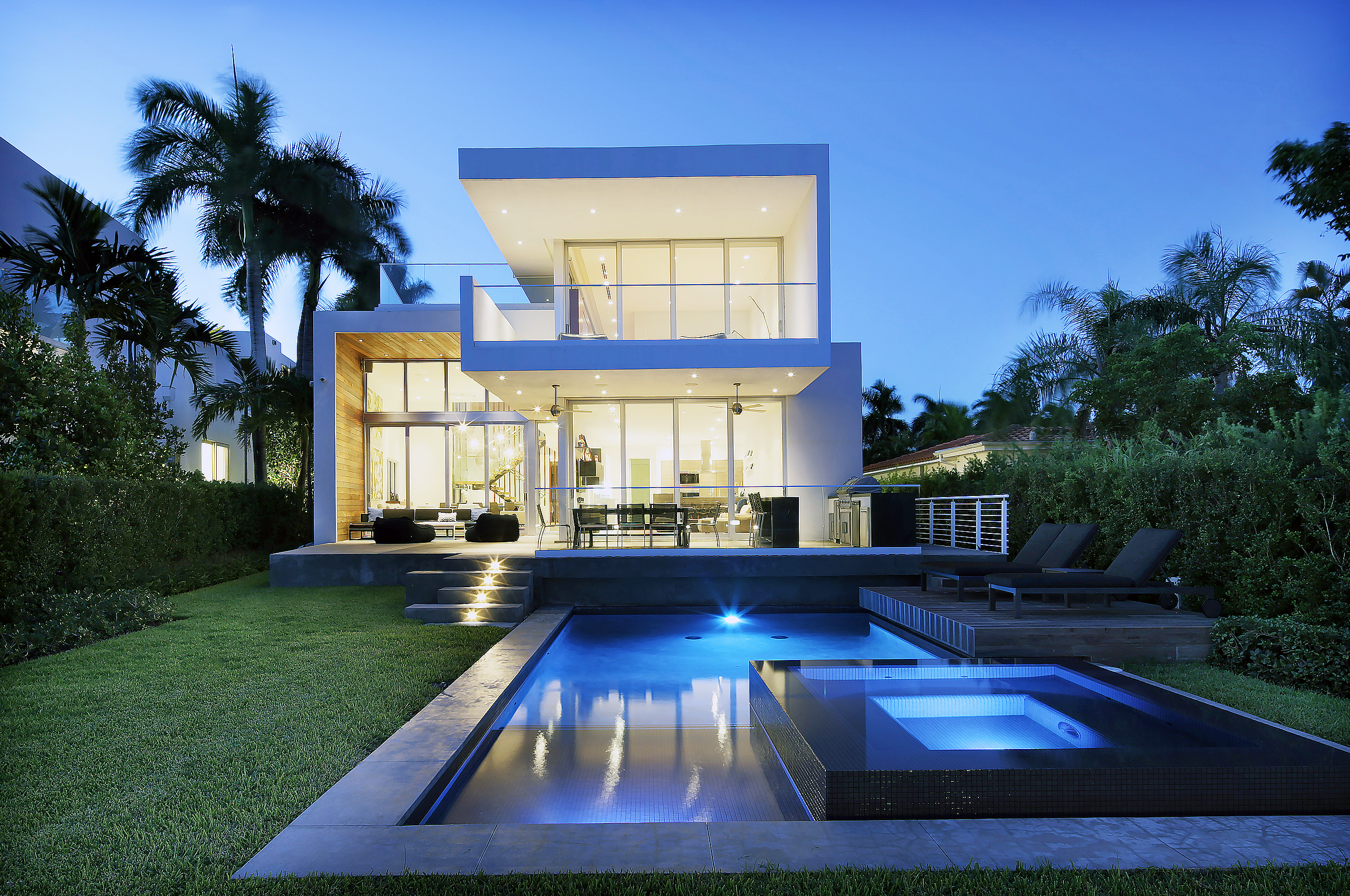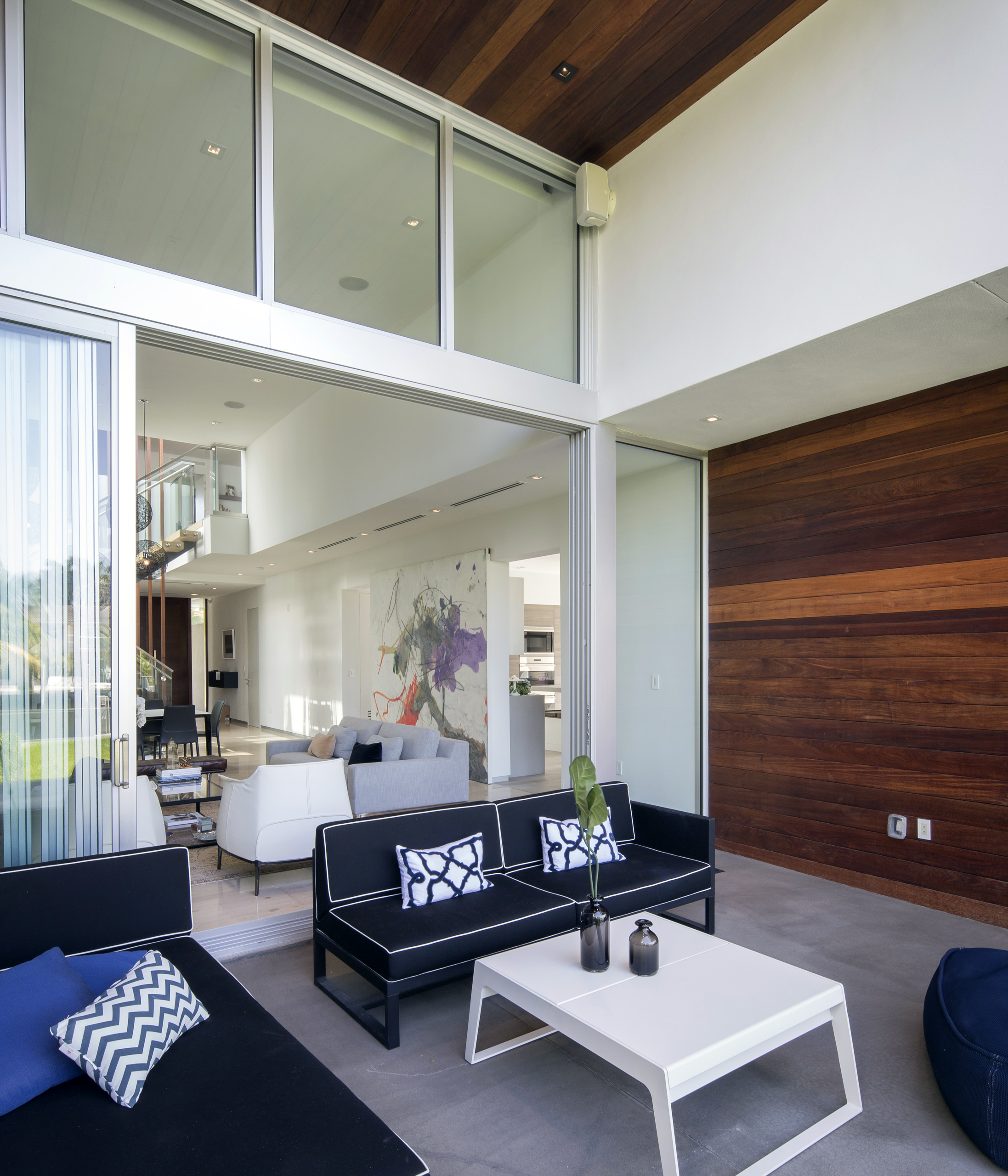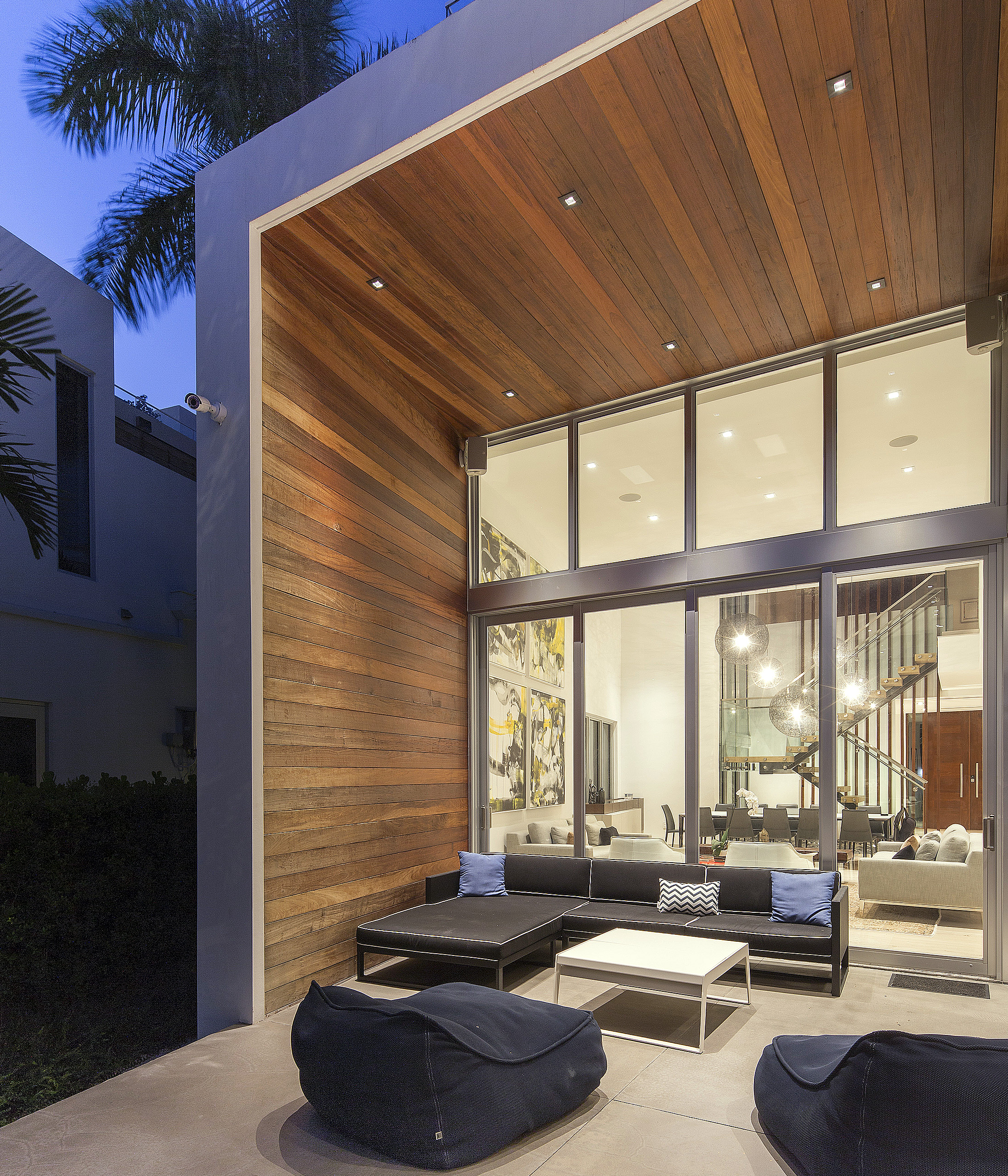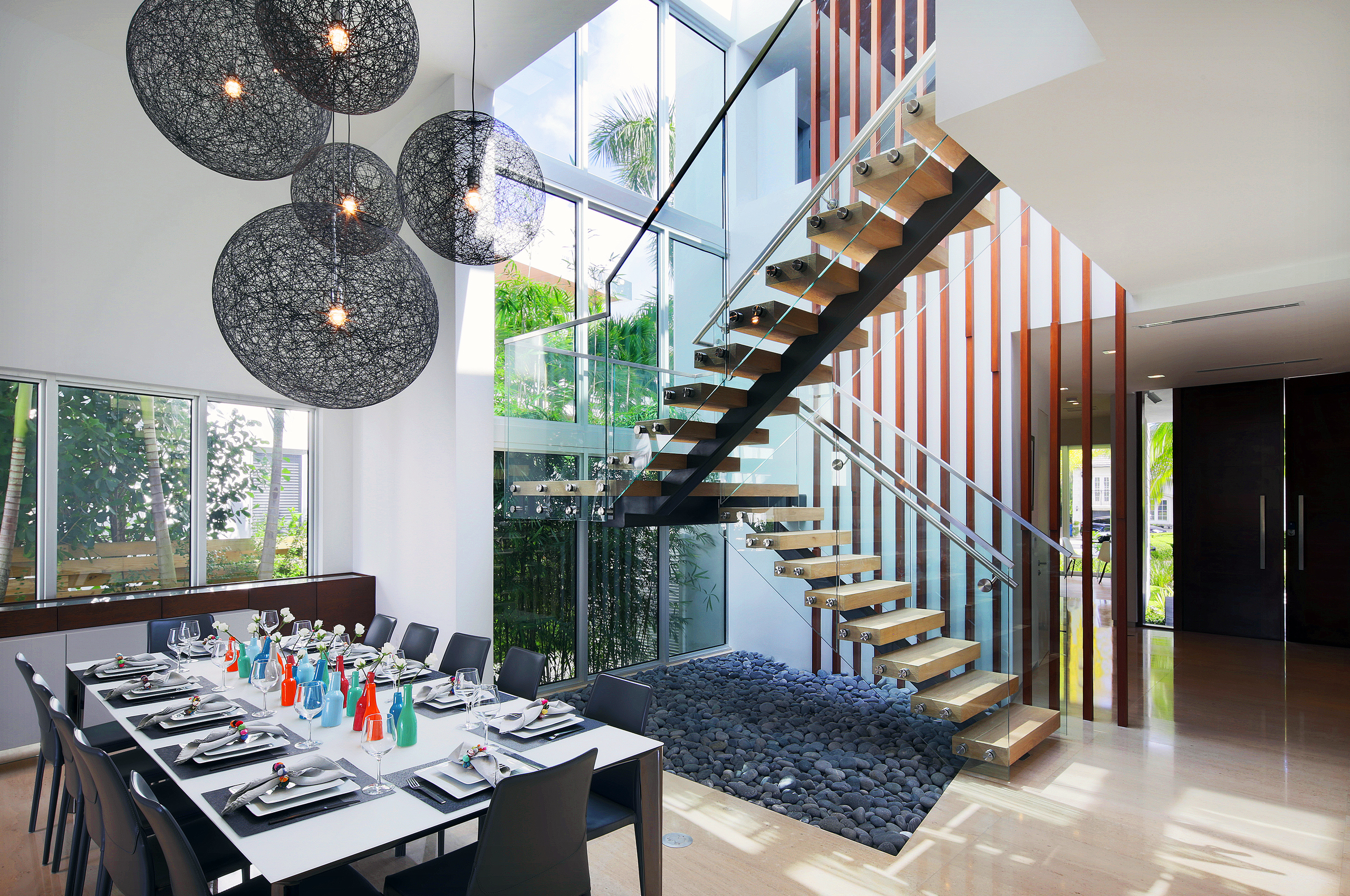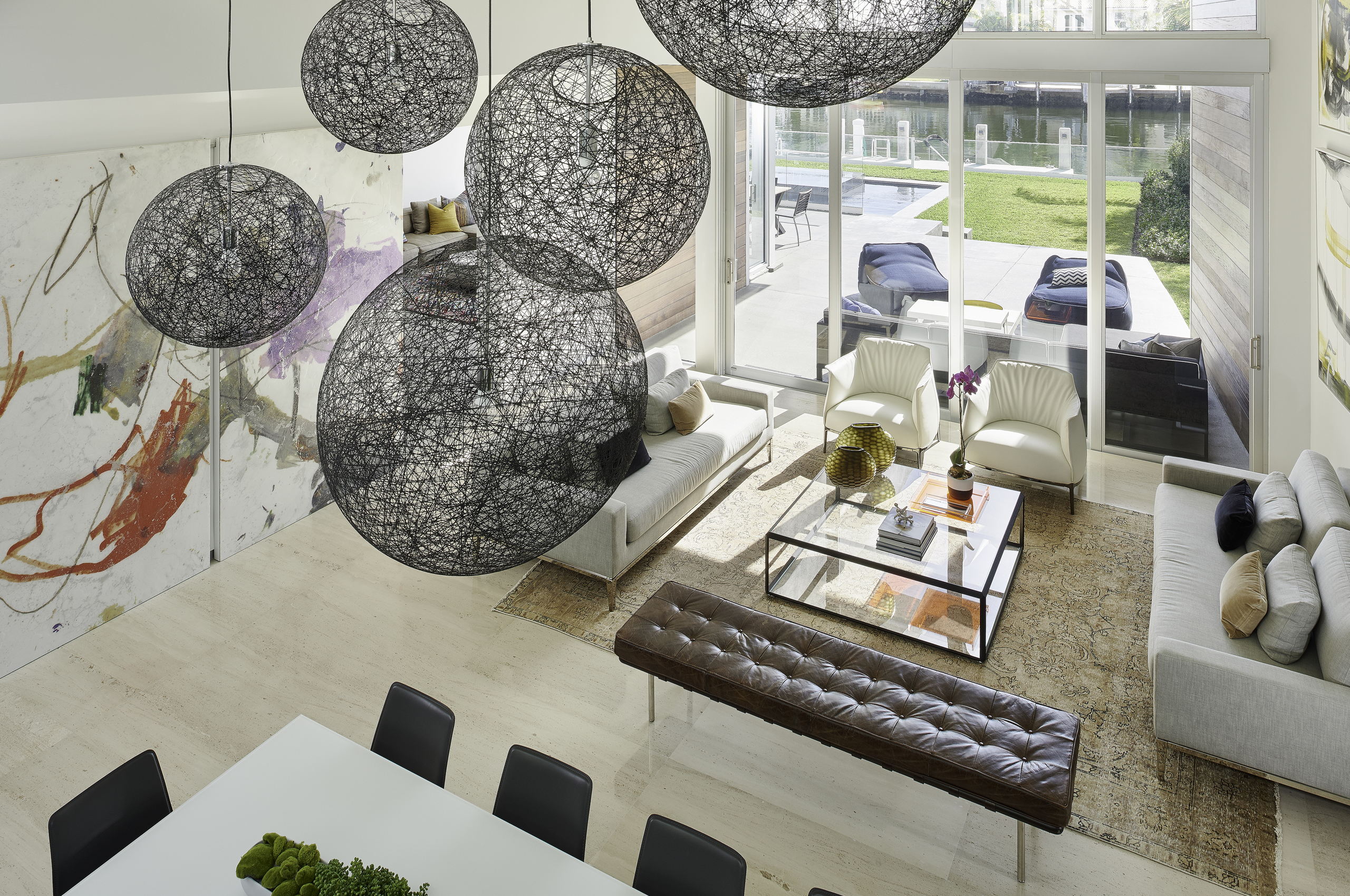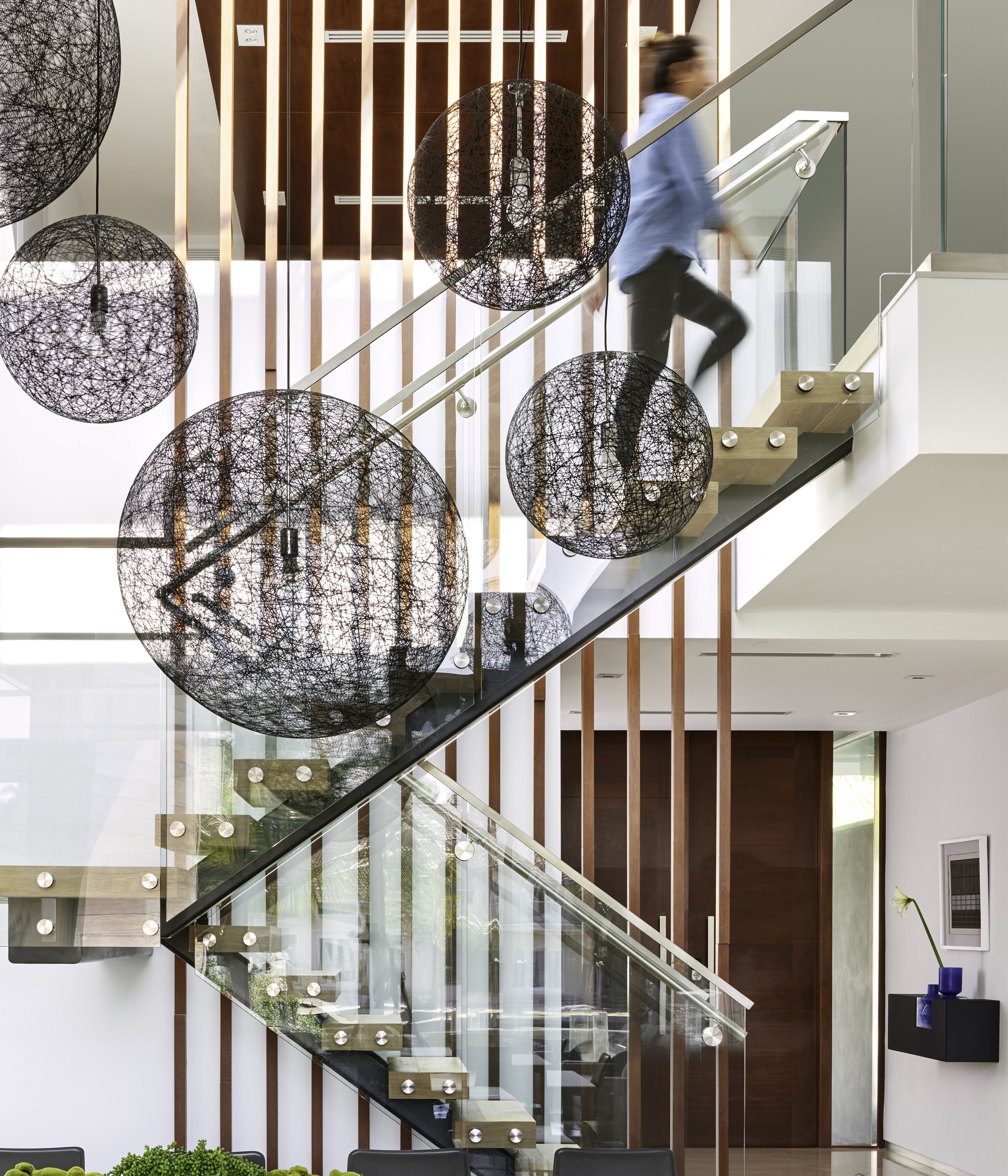 Detail
The stunning glass staircase gives the illusion of weightlessness as it appears to float effortlessly in mid-air.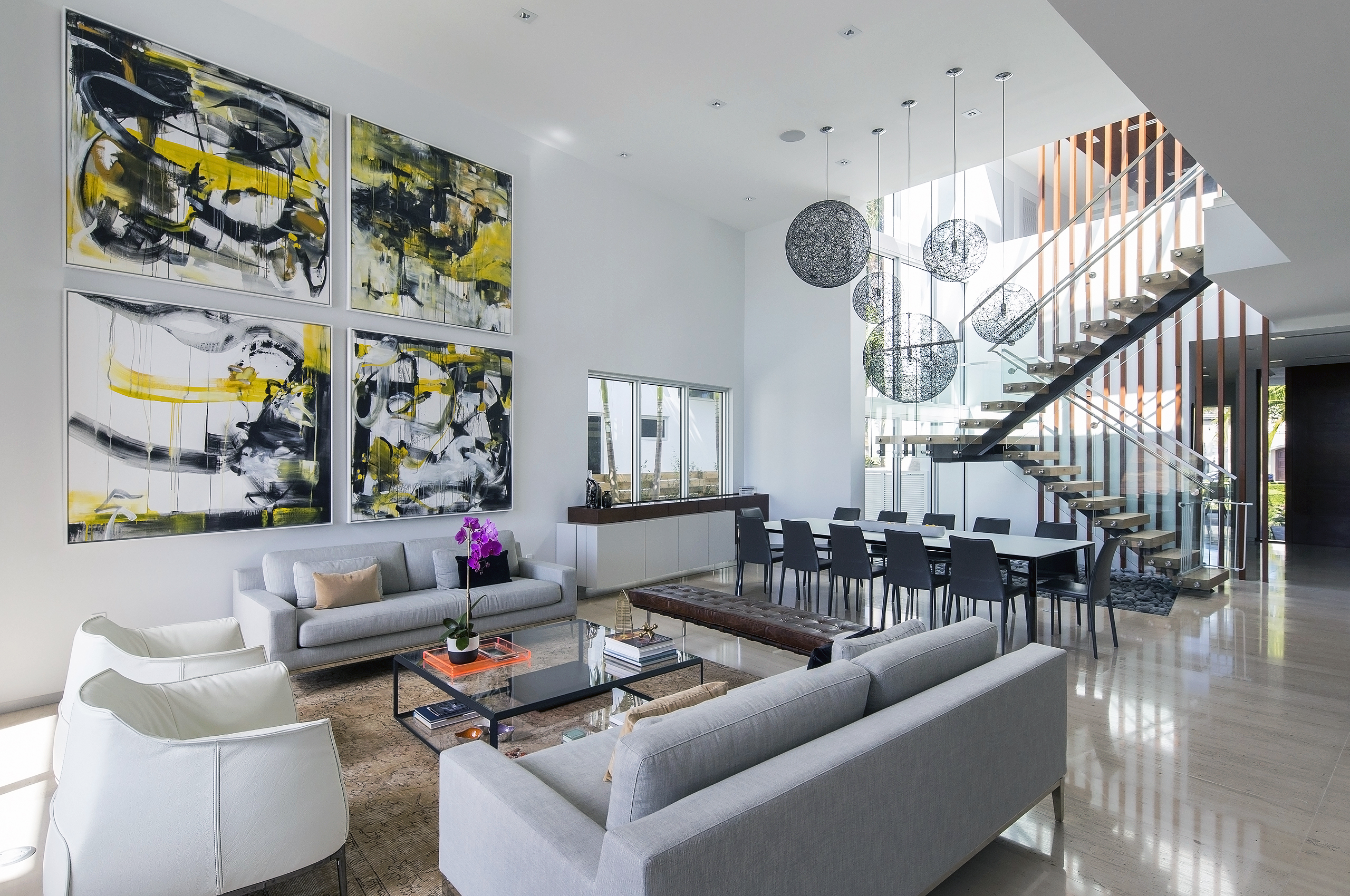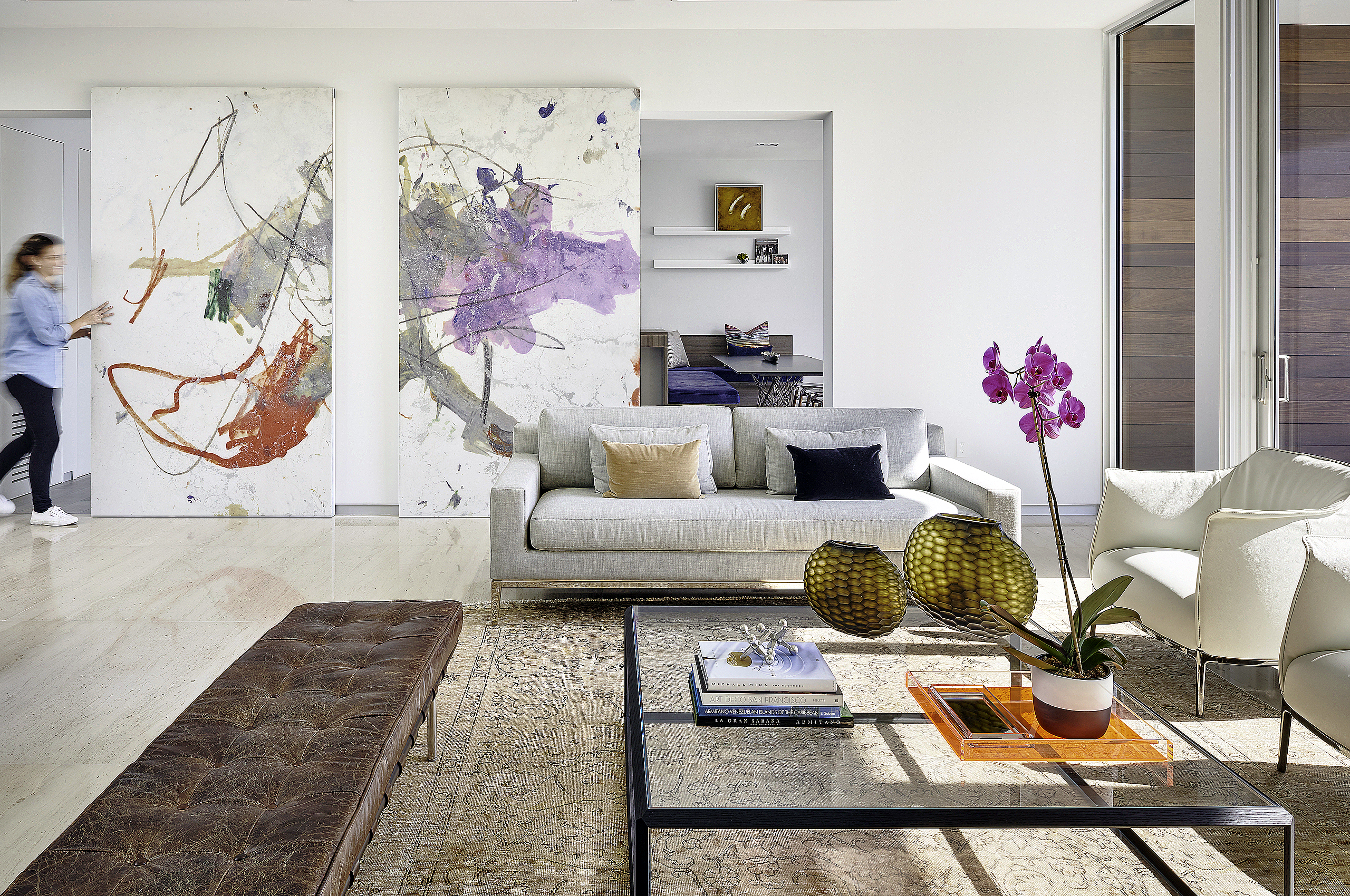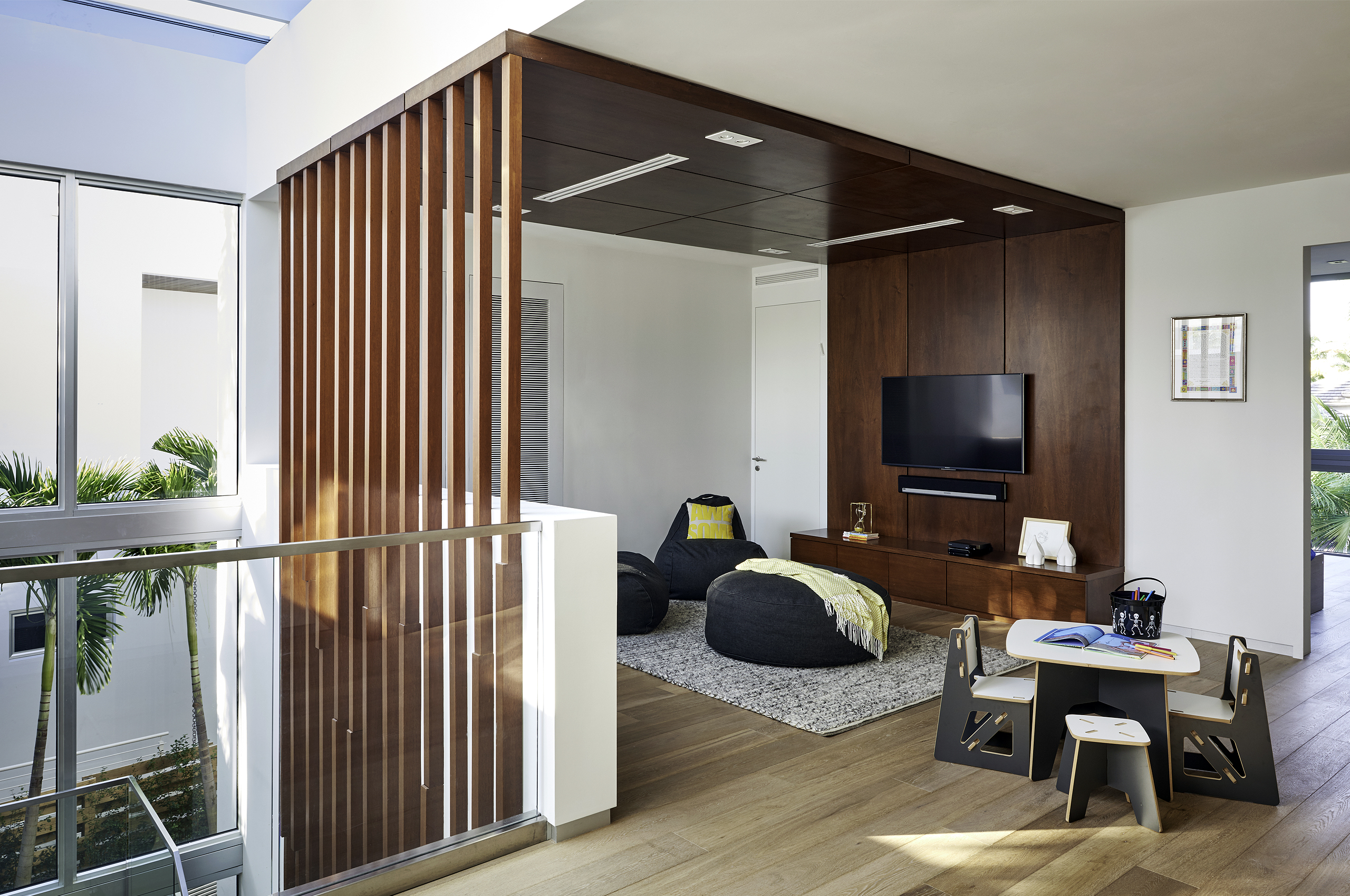 Discover More Projects
See more of our work
Click here >>
What Our Clients Say
About working with us
Click here >>