Located on a narrow plot in Miami Beach facing the canal, this contemporary-style house features a unique front facade. The garage volume faces away from the street, creating a solid element that provides privacy, while the use of planters softens the hard surfaces of the stone and glass, to create a warm, welcoming atmosphere.
At the rear of the property, large glass openings provide stunning views of the canal and connect the indoor and outdoor living spaces. The outdoor entertainment area features a gazebo with an outdoor kitchen and dining area, as well as a pool deck and swimming pool. A covered terrace located right outside the main living room provides additional space for outdoor living.
A metal trellis on the second level provides filtered sunlight to the second-floor balcony, while the use of planters softens the horizontal lines of the entire facade.
Location
Miami Beach, Florida
Status
Permitting
Site Area
11,250 sf
Project Area
7,000 sf
Program
Single family residence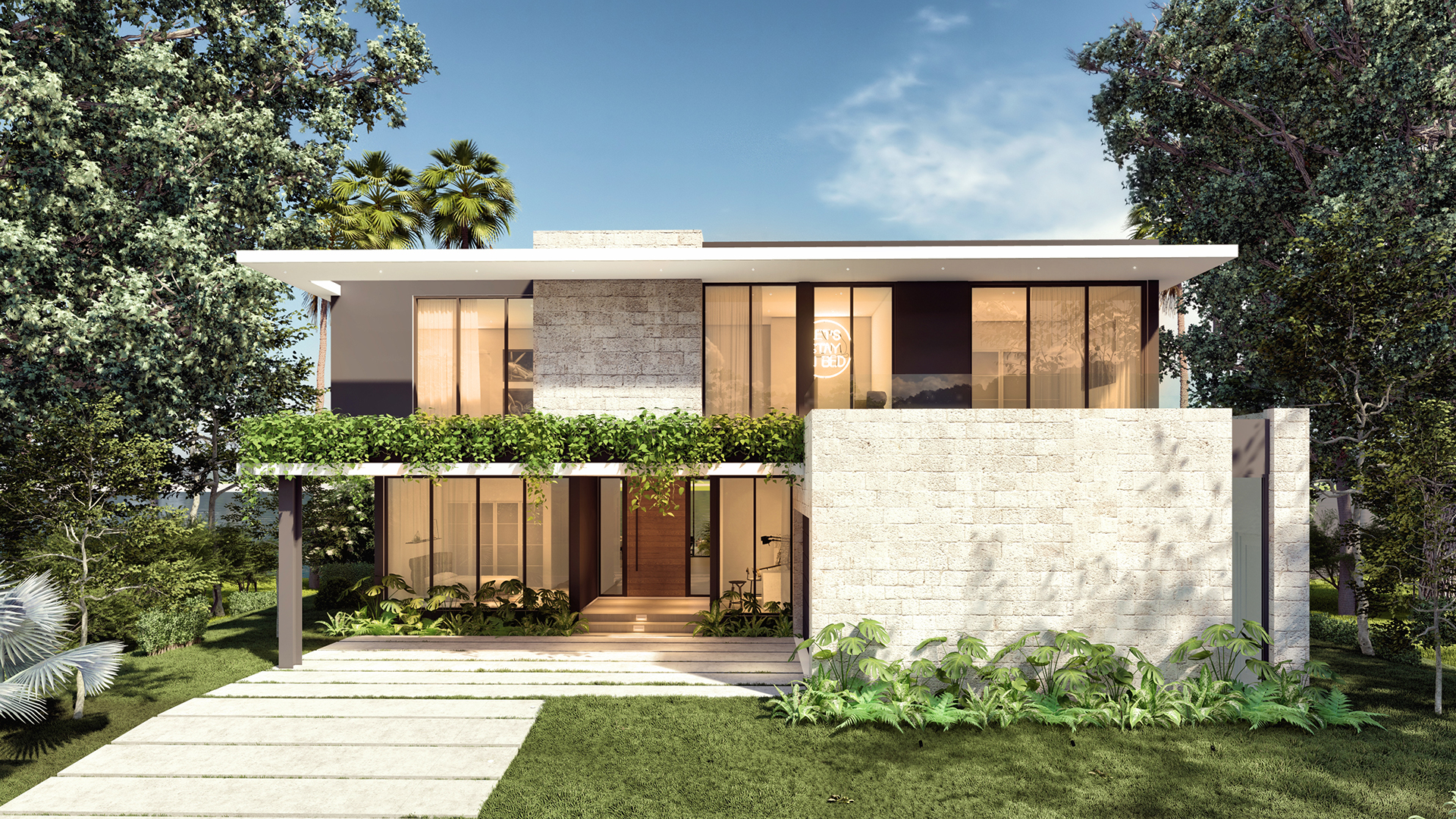 Detail
The entrance is recessed, with a stone feature overhanging it on the second floor.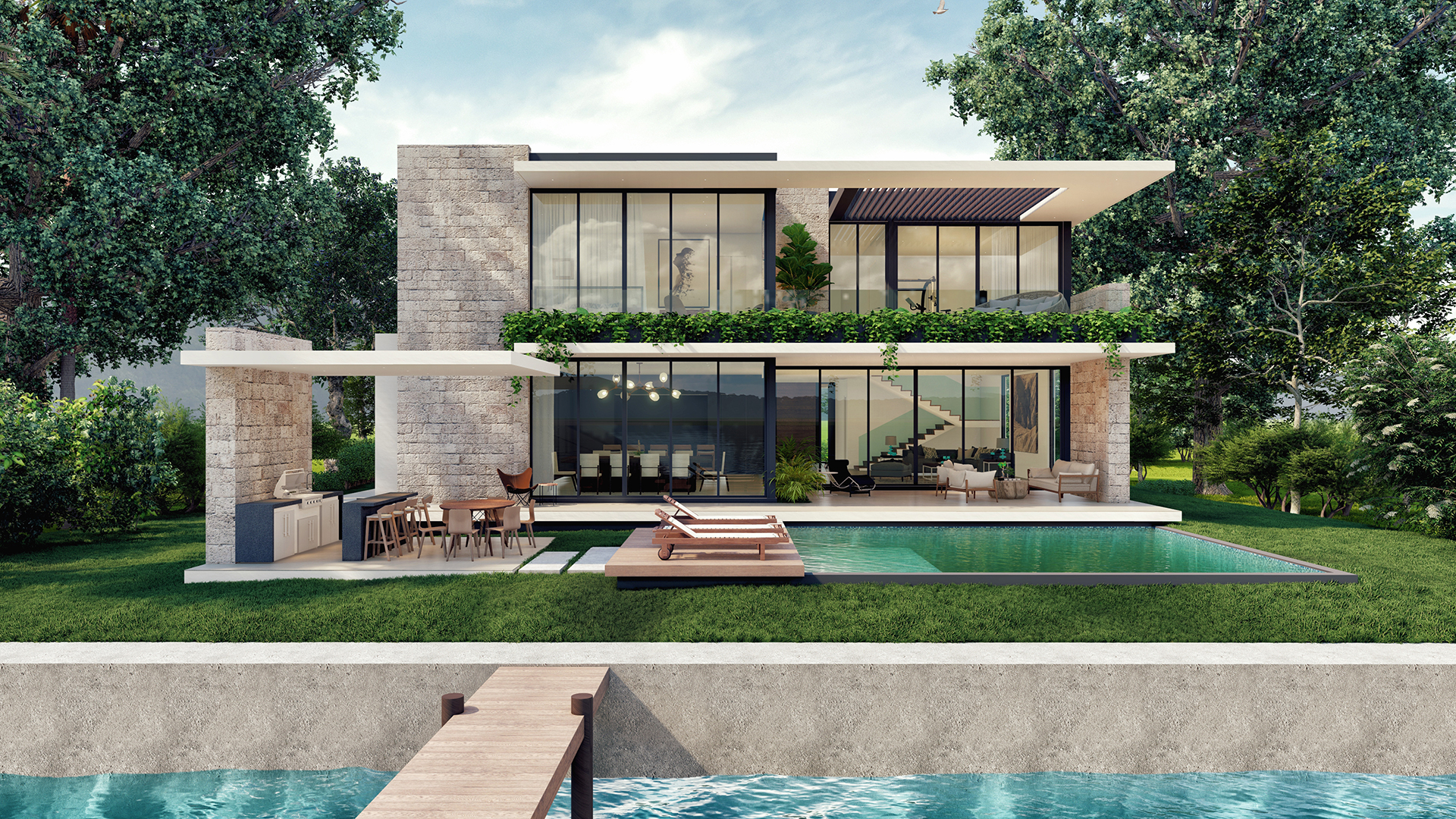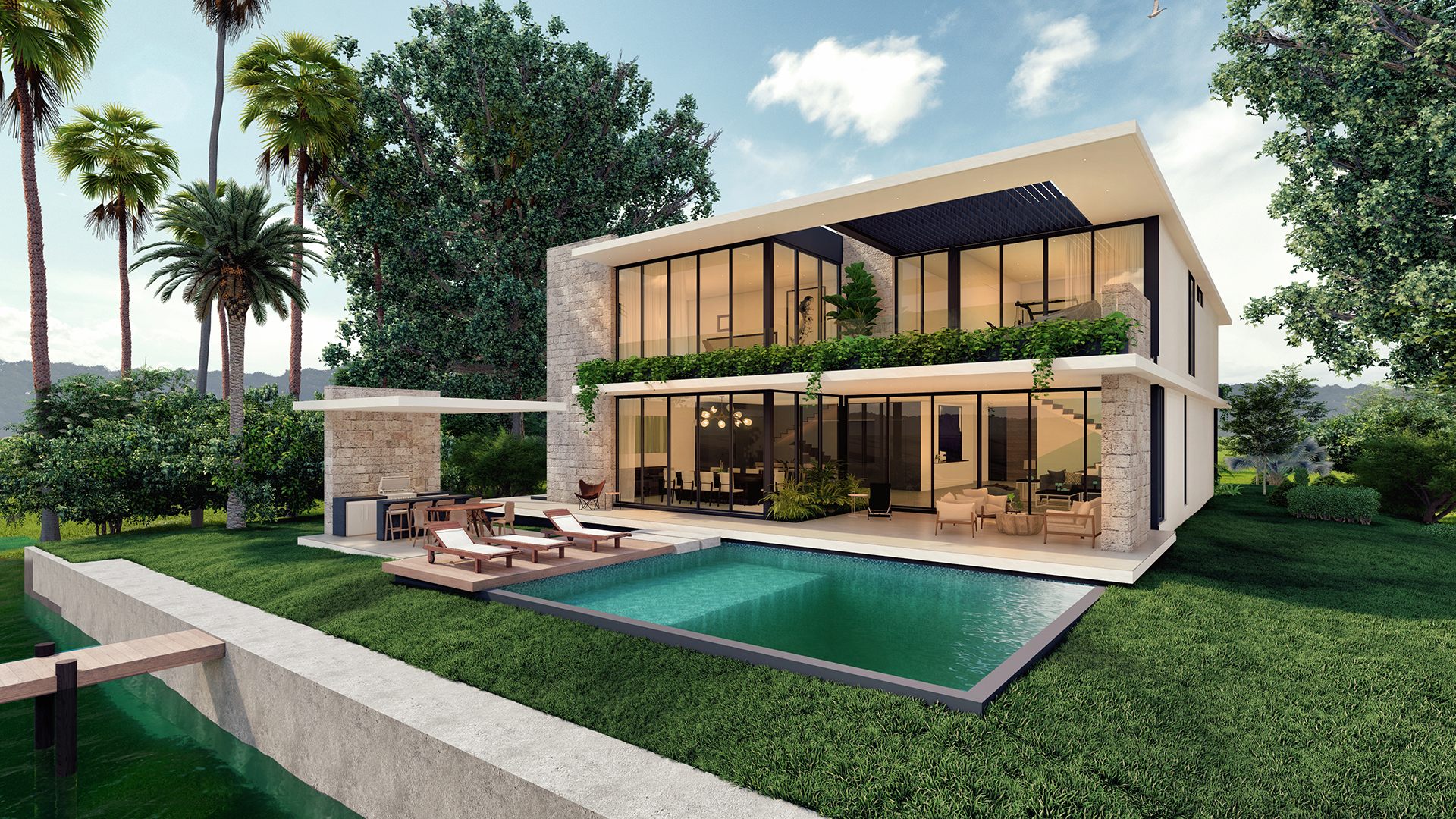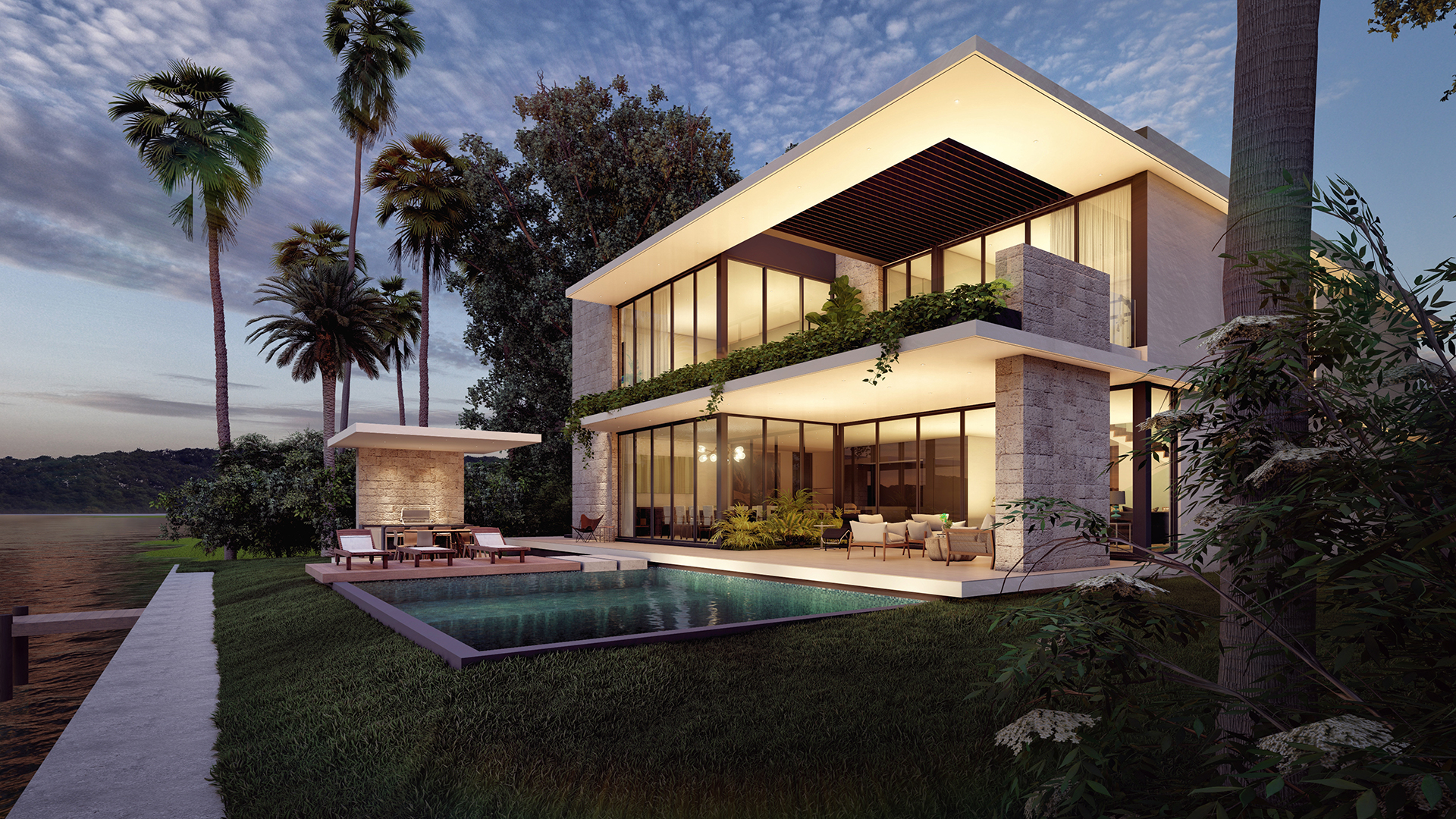 Discover More Projects
See more of our work
Click here >>
What Our Clients Say
About working with us
Click here >>