Nestled within the lush subtropical forest of North Miami Beach, this striking house is a bold and beautiful example of tropical modern design. The main living spaces on the ground floor create a seamless flow that starts with the double-height entryway and continues through to the family room, where breathtaking views of the stunning landscape can be enjoyed.
The front facade of the house is a masterpiece, featuring exposed raw materials and an accented louvre on the second floor. The rear of the house is just as impressive, with a lovely patio that leads to a lap pool and a large lawn. The floor-to-ceiling glass used throughout the home creates a stunning visual effect, while adding to the home's tropical modern style.
This gorgeous home is a stunning blend of natural beauty and modern design with its spacious living areas, beautiful views, and luxurious amenities.
Location
North Miami Beach, Florida
Status
Permitting
Site Area
15,000 sf
Project Area
6,700 sf
Program
Single family residence
Use the slider to swipe left or right on the image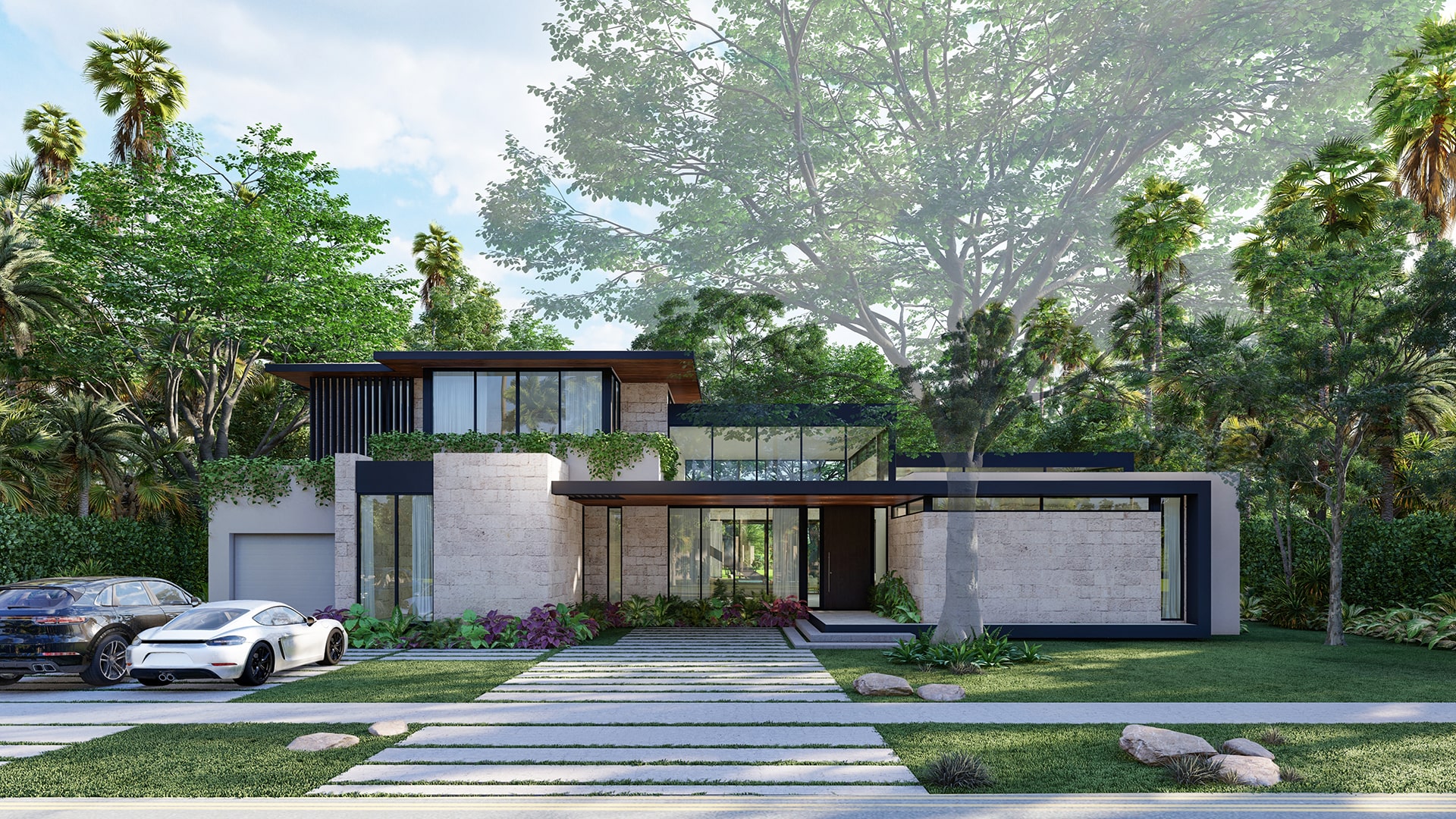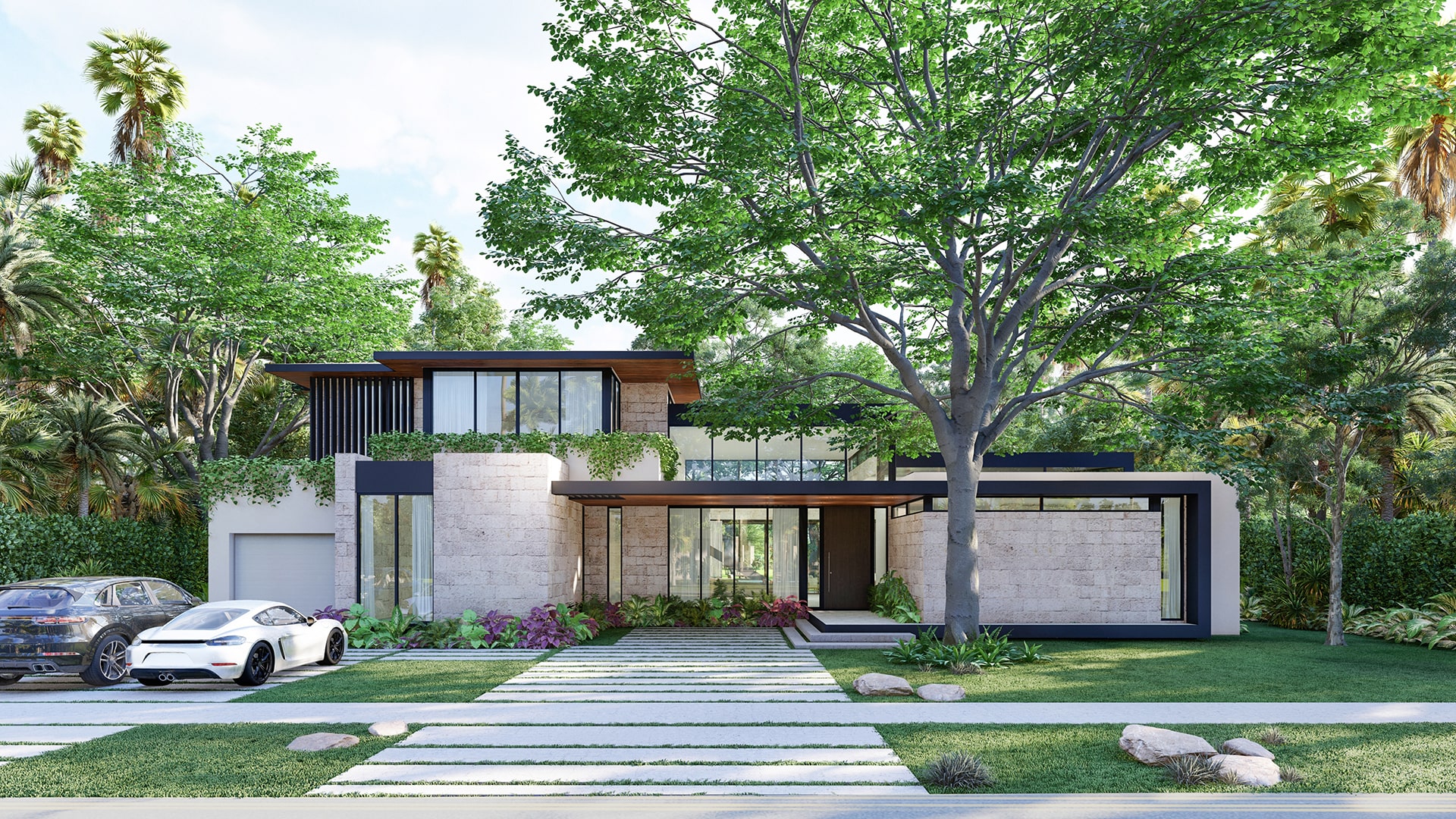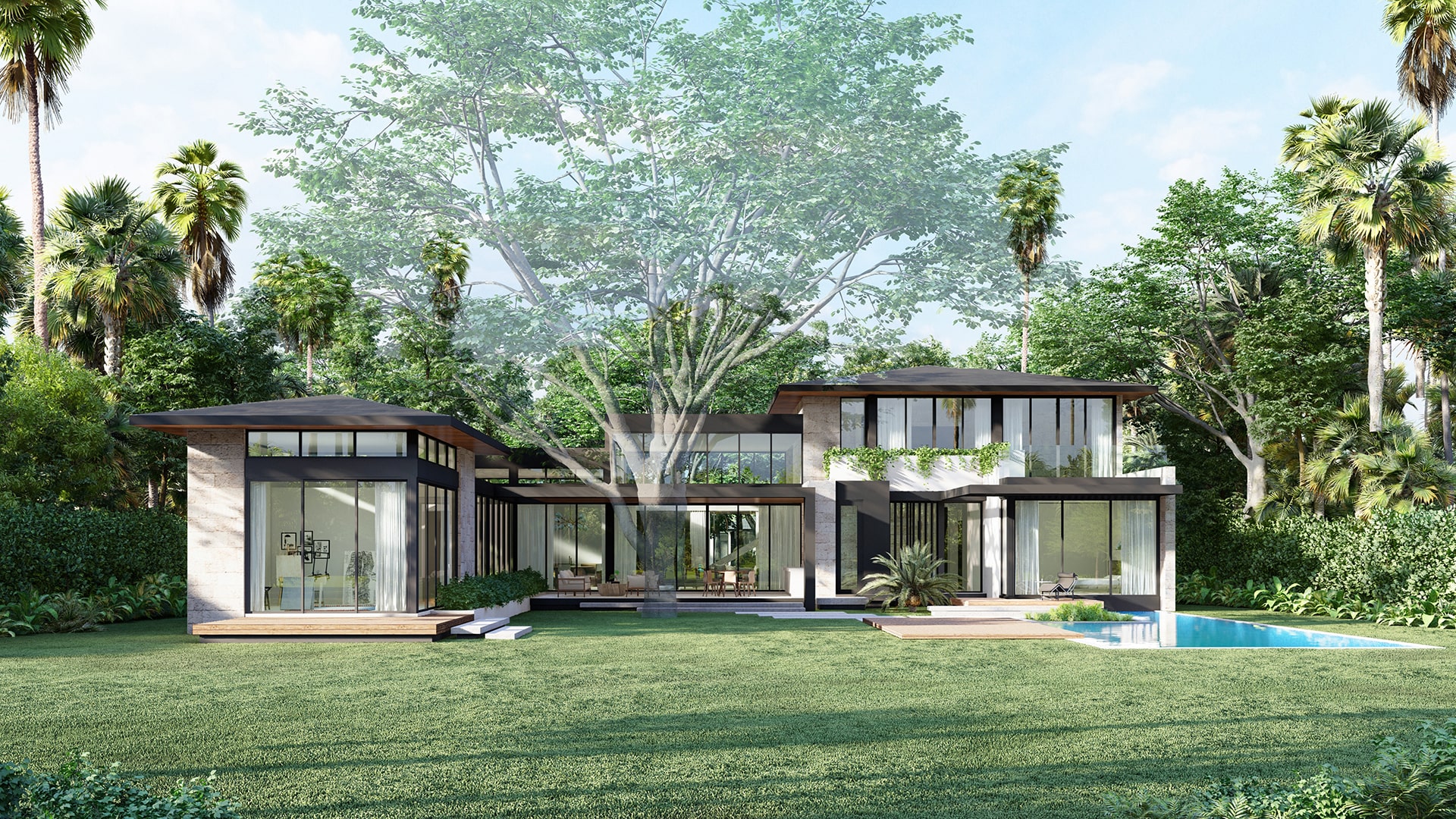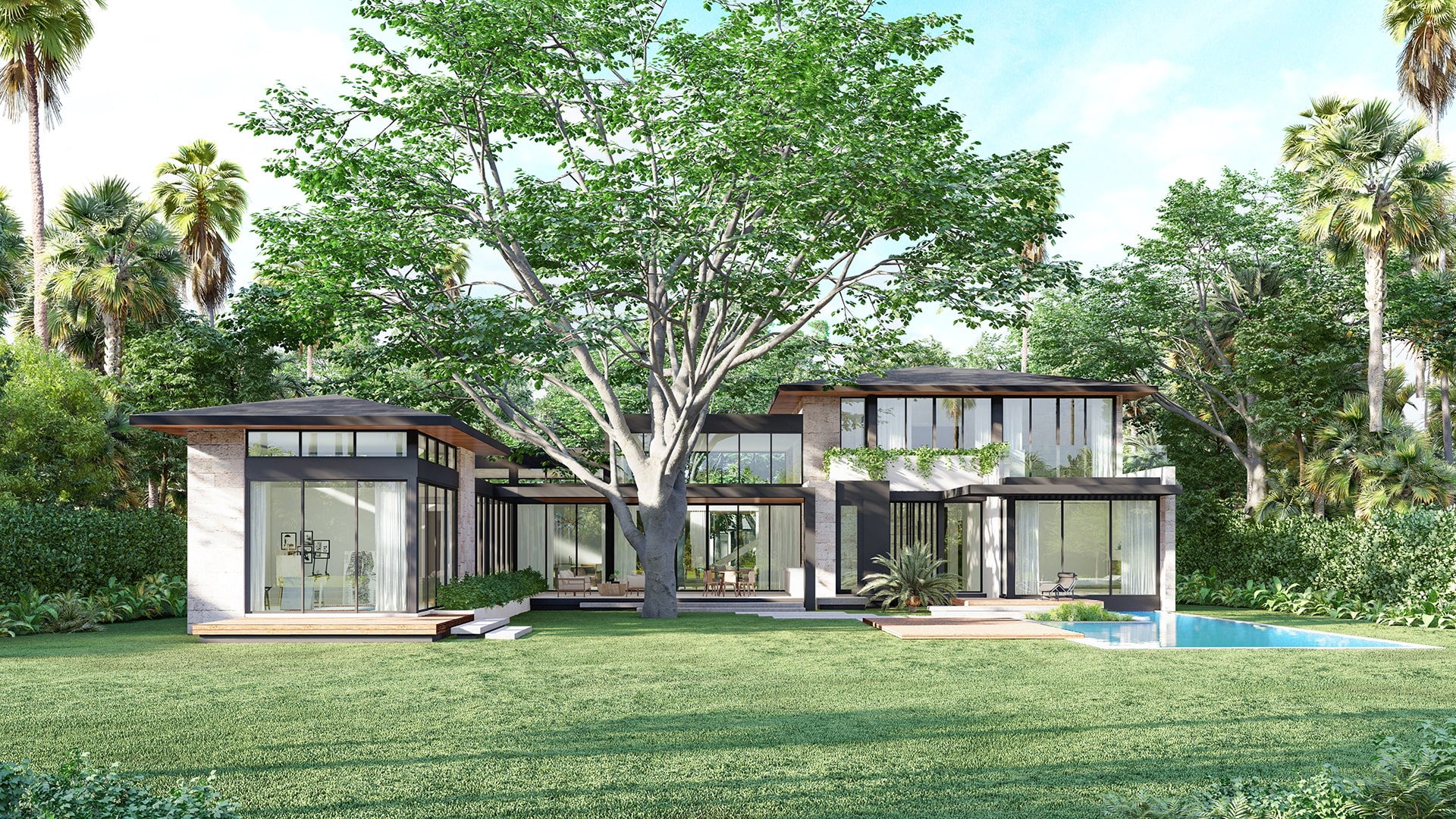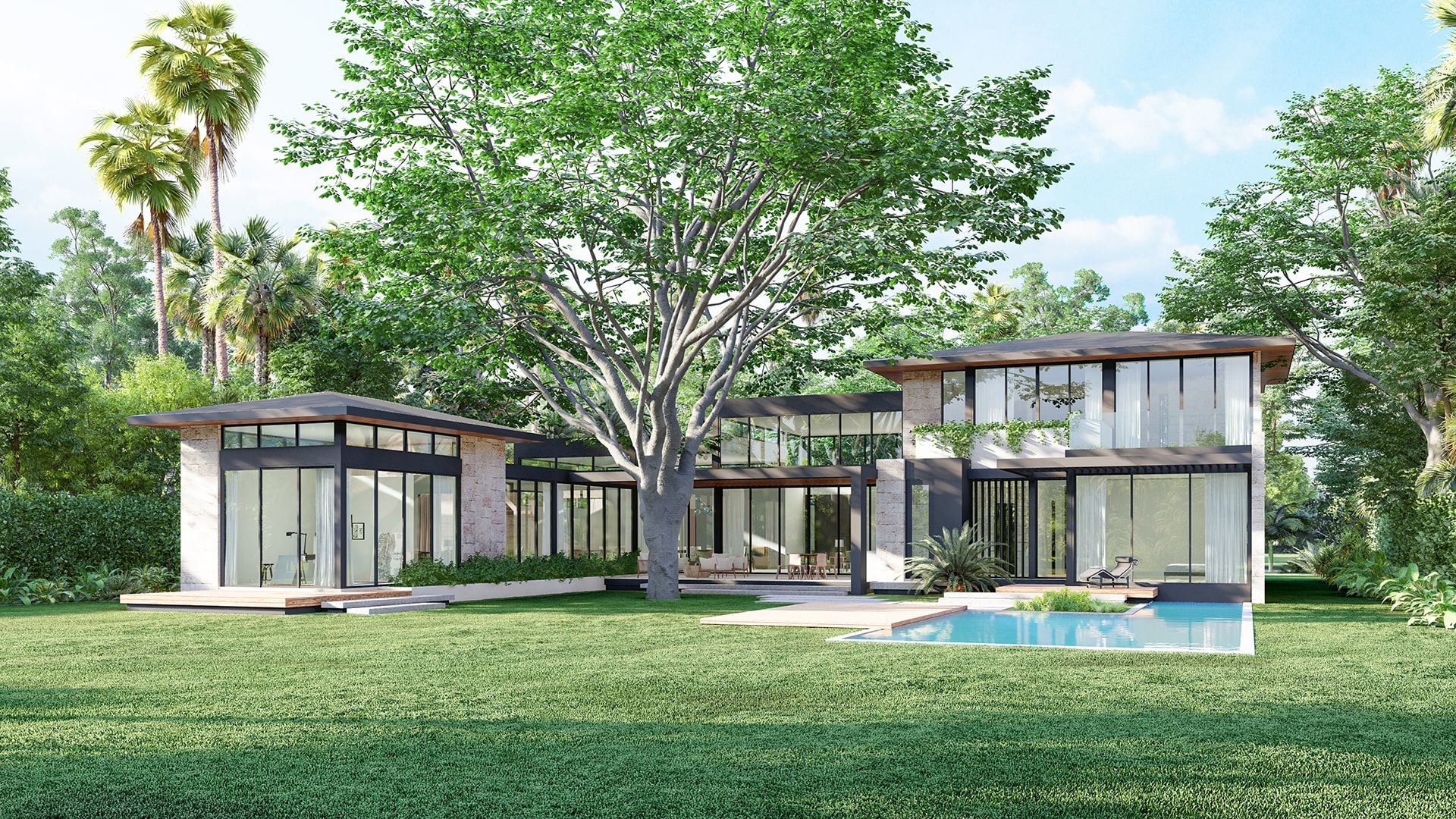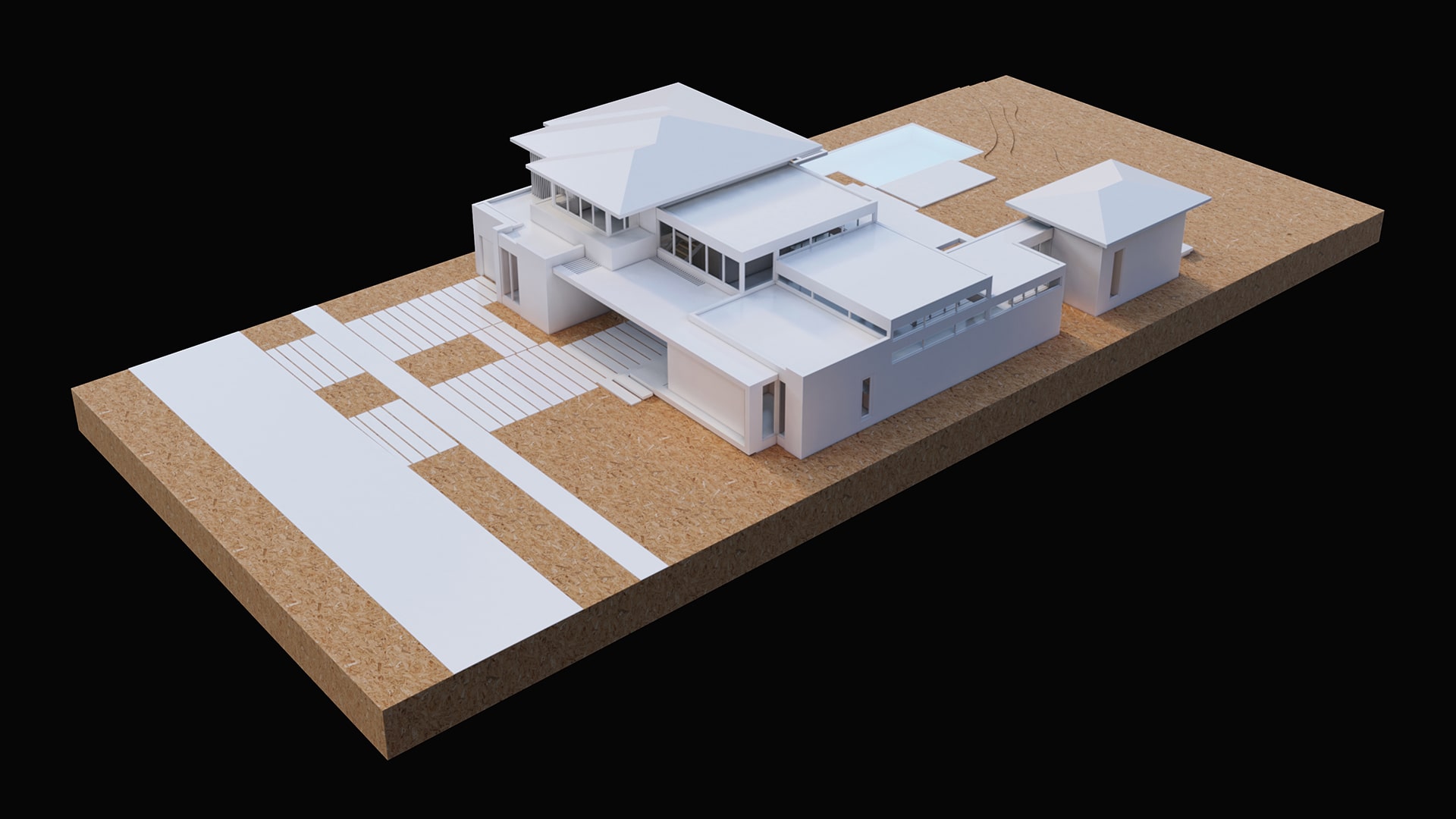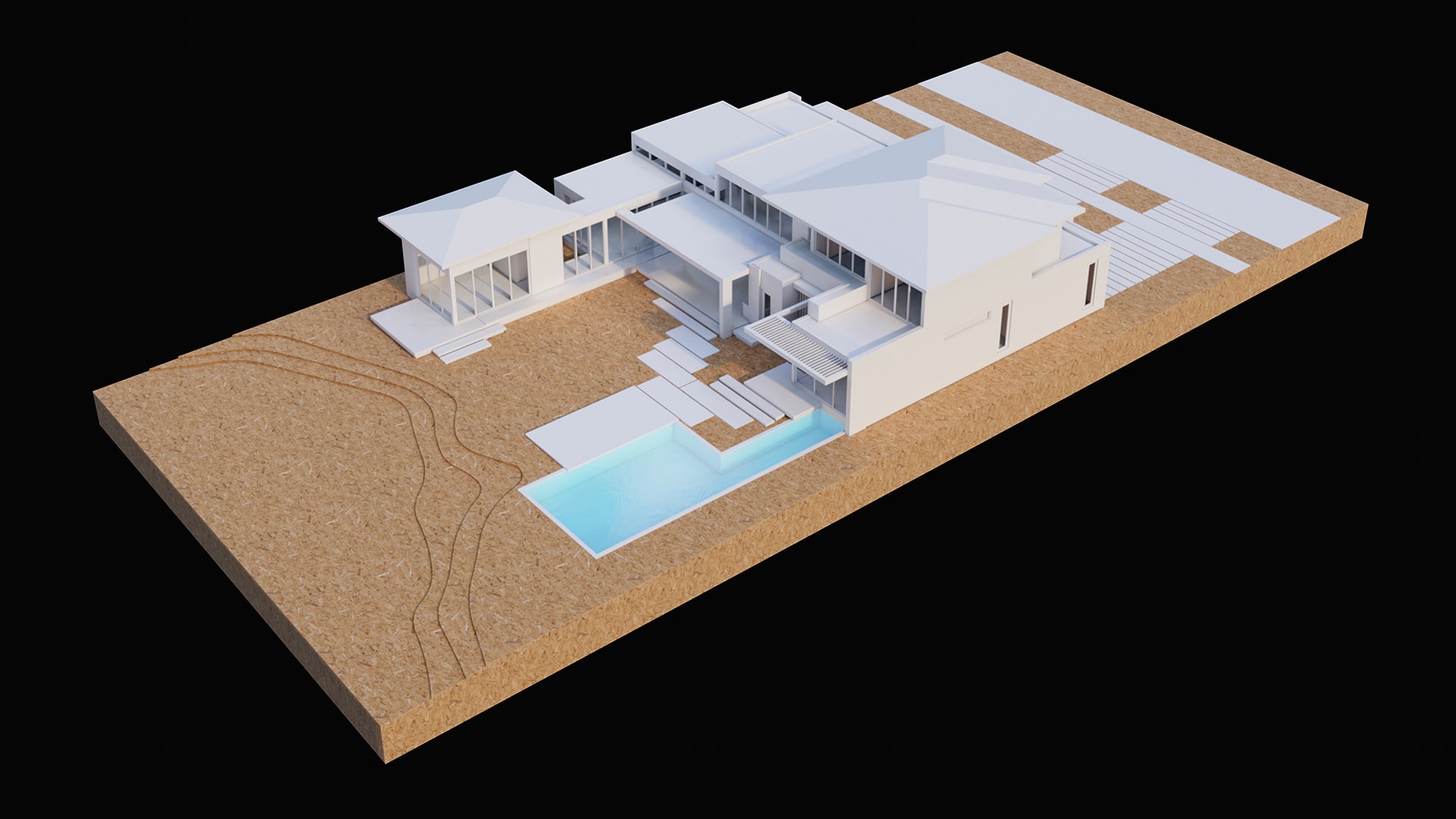 Discover More Projects
See more of our work
Click here >>
What Our Clients Say
About working with us
Click here >>