This contemporary home boasts a distinctive c-shaped element drawing the eye to the entrance on its front facade. The entrance is highlighted by a two-story glass wall with front steps that float over a water feature which adds an element of tranquility to the design.
The rear of the property faces a beautiful garden and canal, and an L-shaped layout opens the house up to take full advantage of the stunning views. The rear facade itself features a large, two-story glass wall that takes full advantage of an abundance of natural light.
The volumes of the building are arranged in a stepping effect towards the water while still maintaining the horizontal lines from the front and side facades.
Location
Okaloosa, Florida
Status
Permitting
Site Area
26,388 sf
Project Area
10,514 sf
Program
Single family residence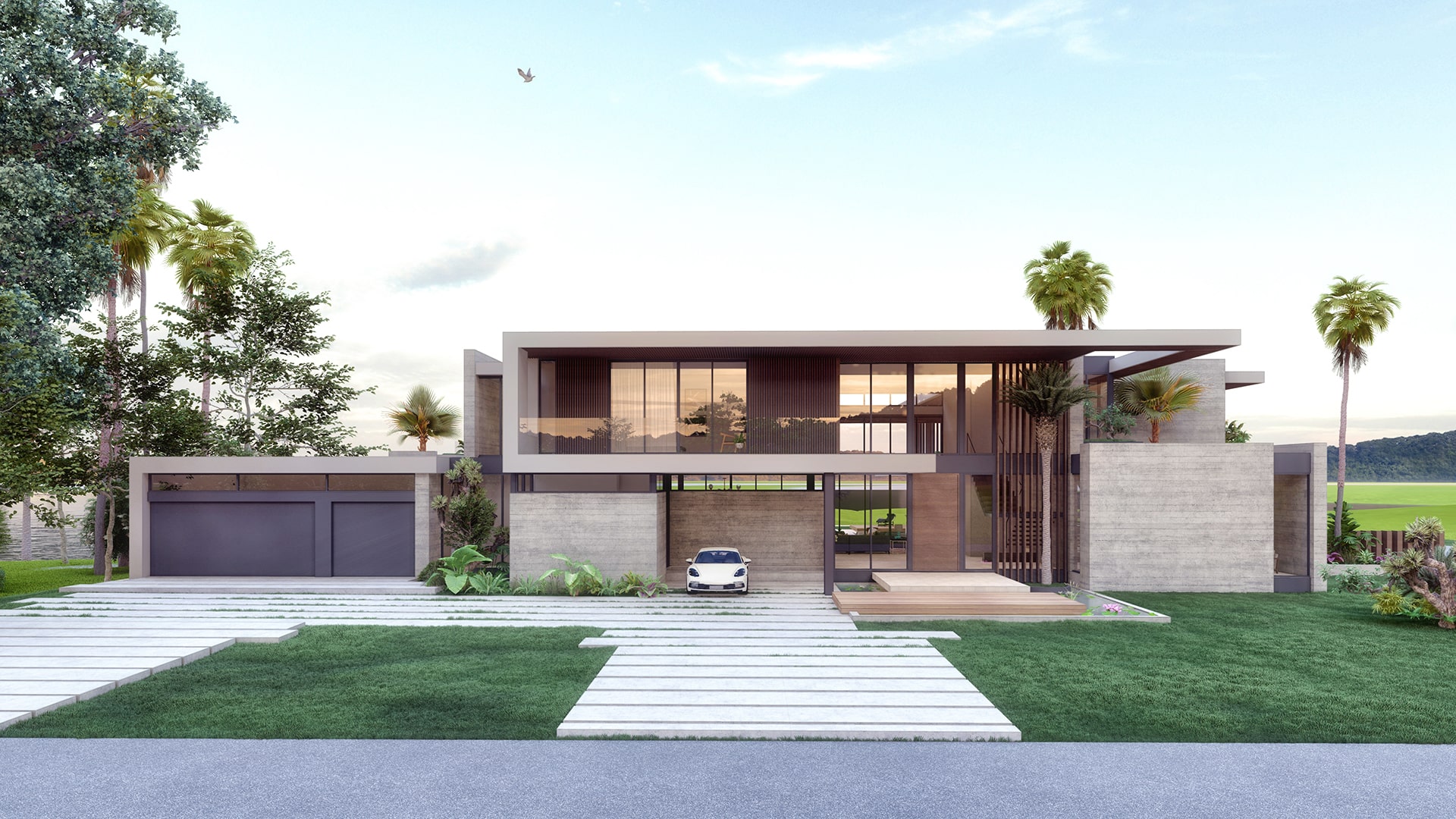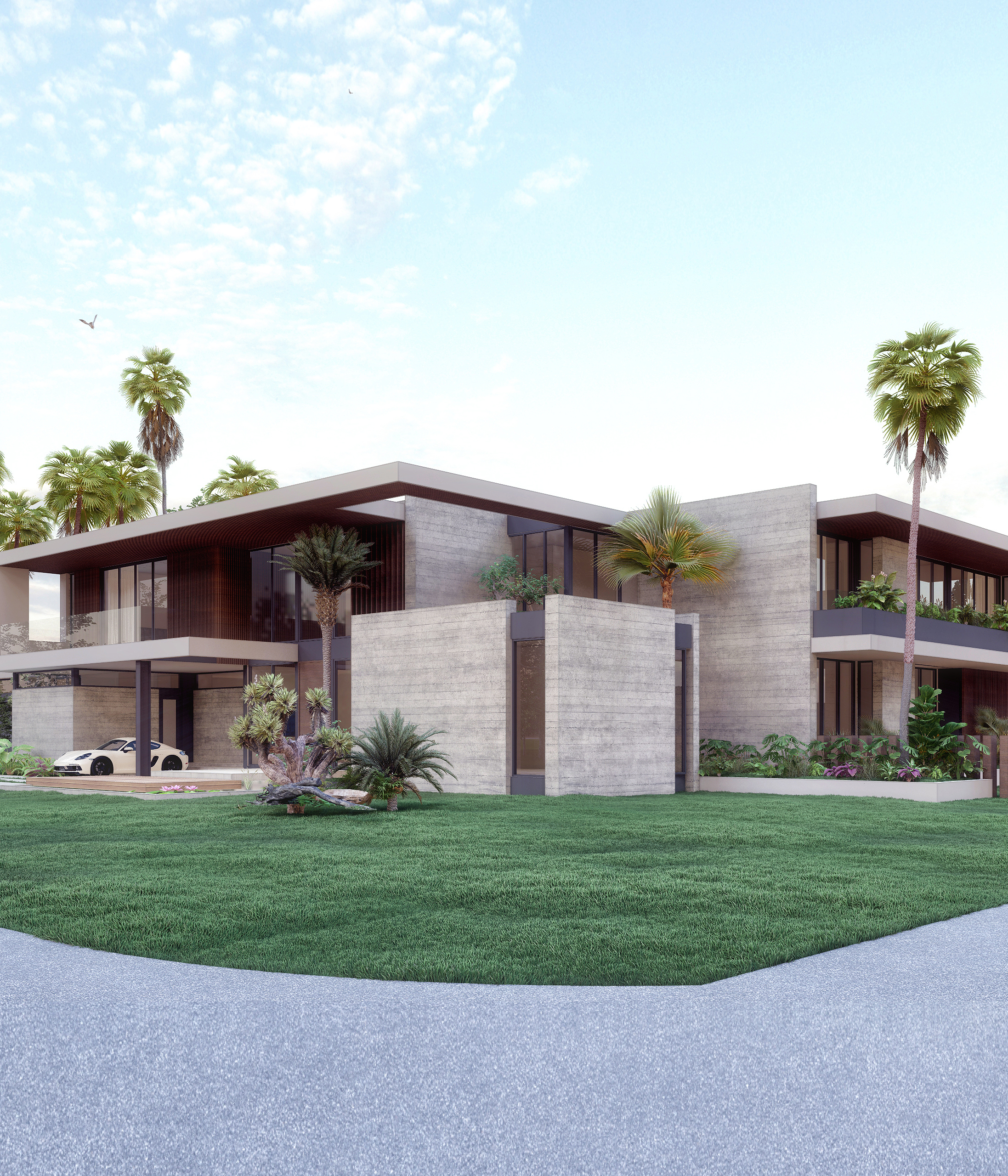 Detail
As a corner lot, the property benefits from two facades, each designed to respond to the streetscape. The side view continues the horizontal theme from the front elevation, using stone, metal, and stucco to inform the cohesiveness of the design.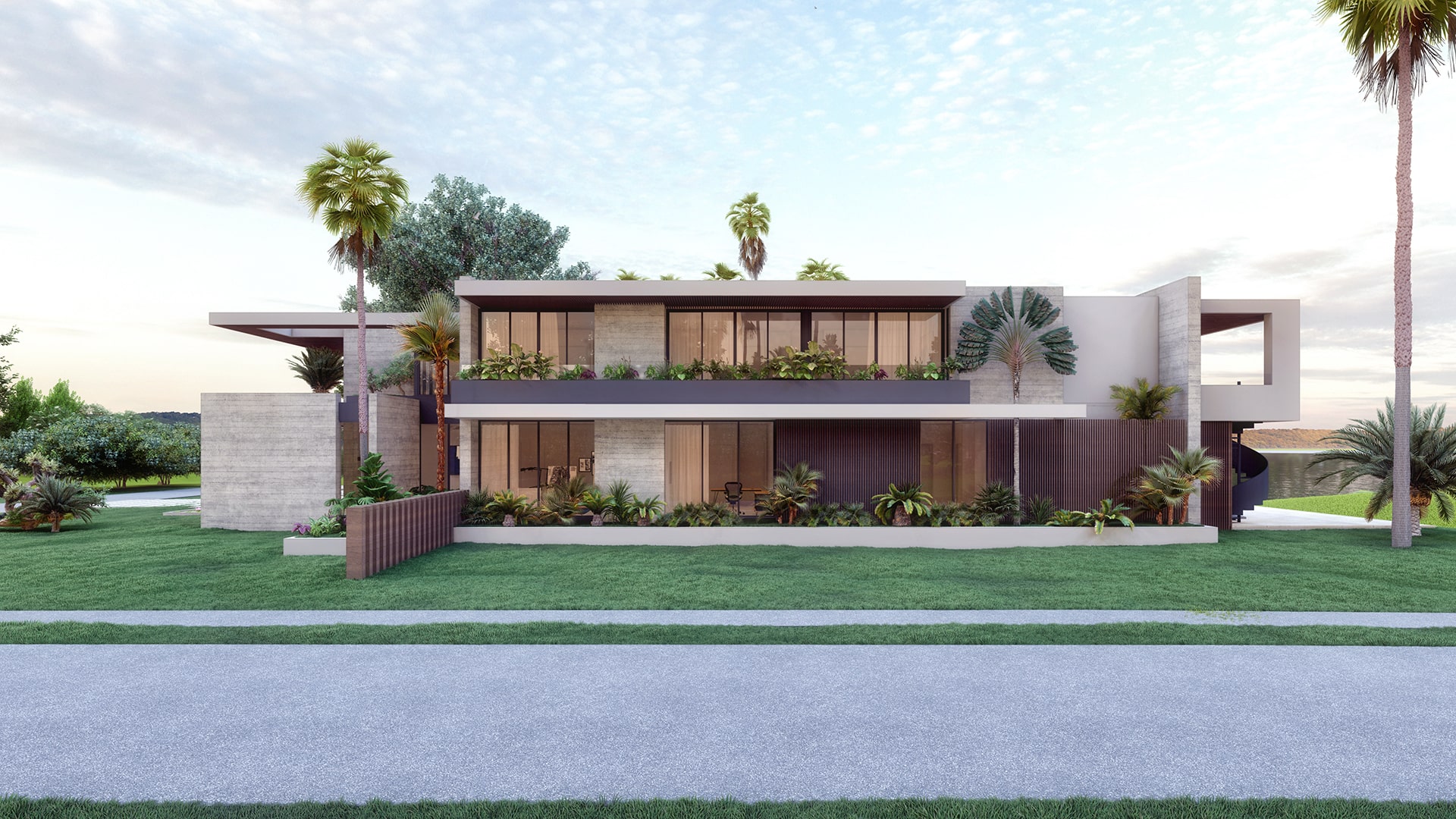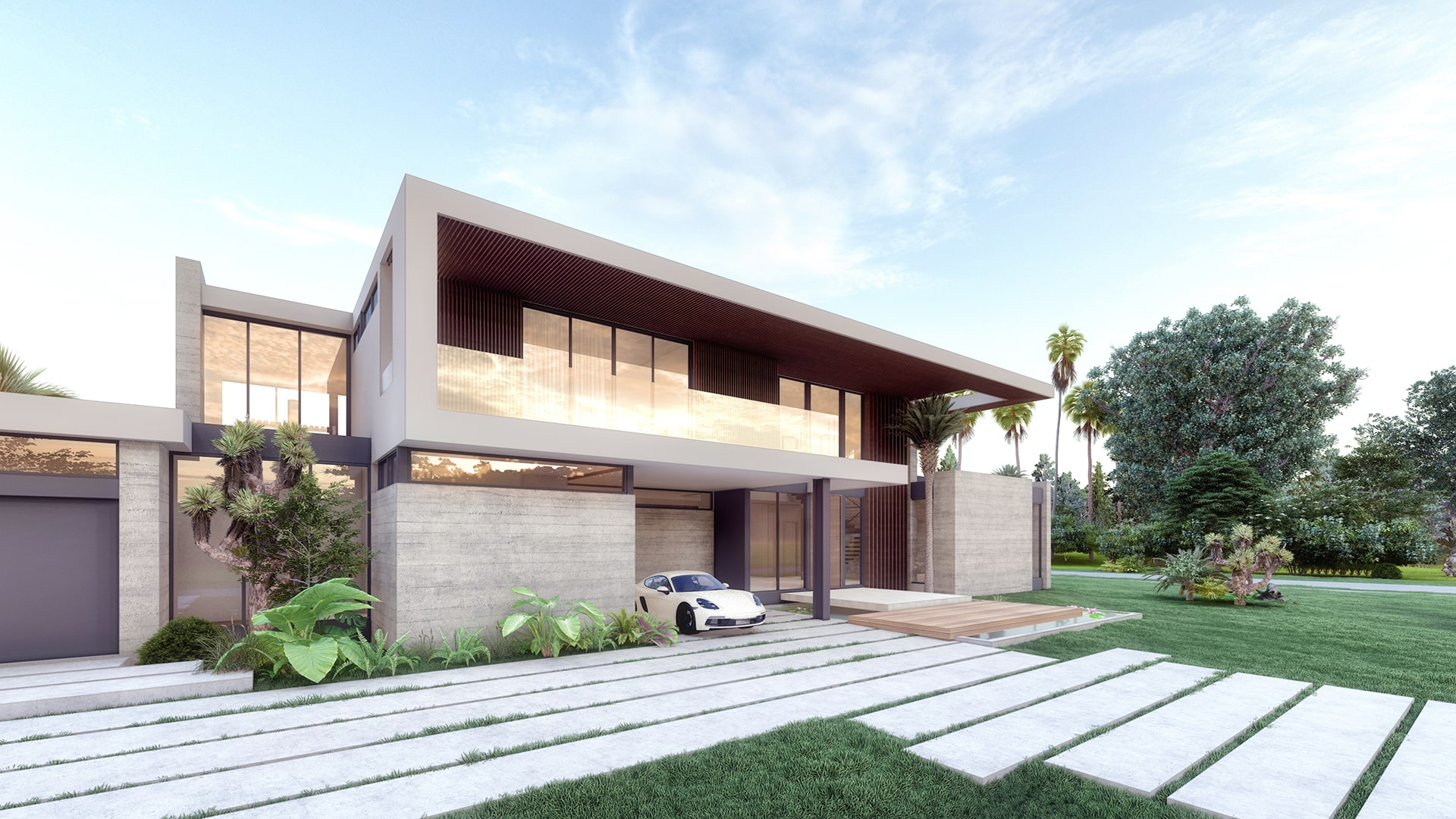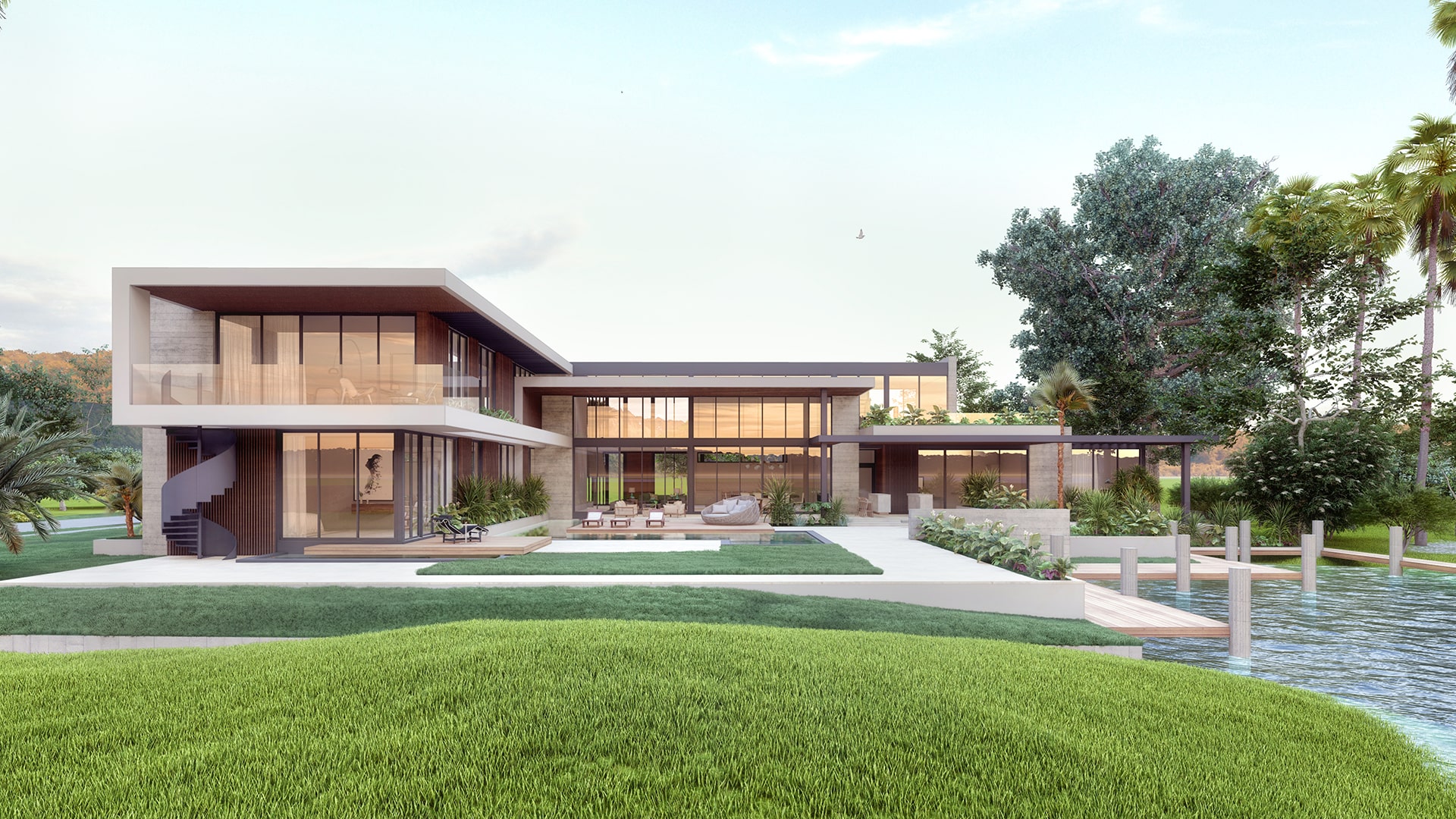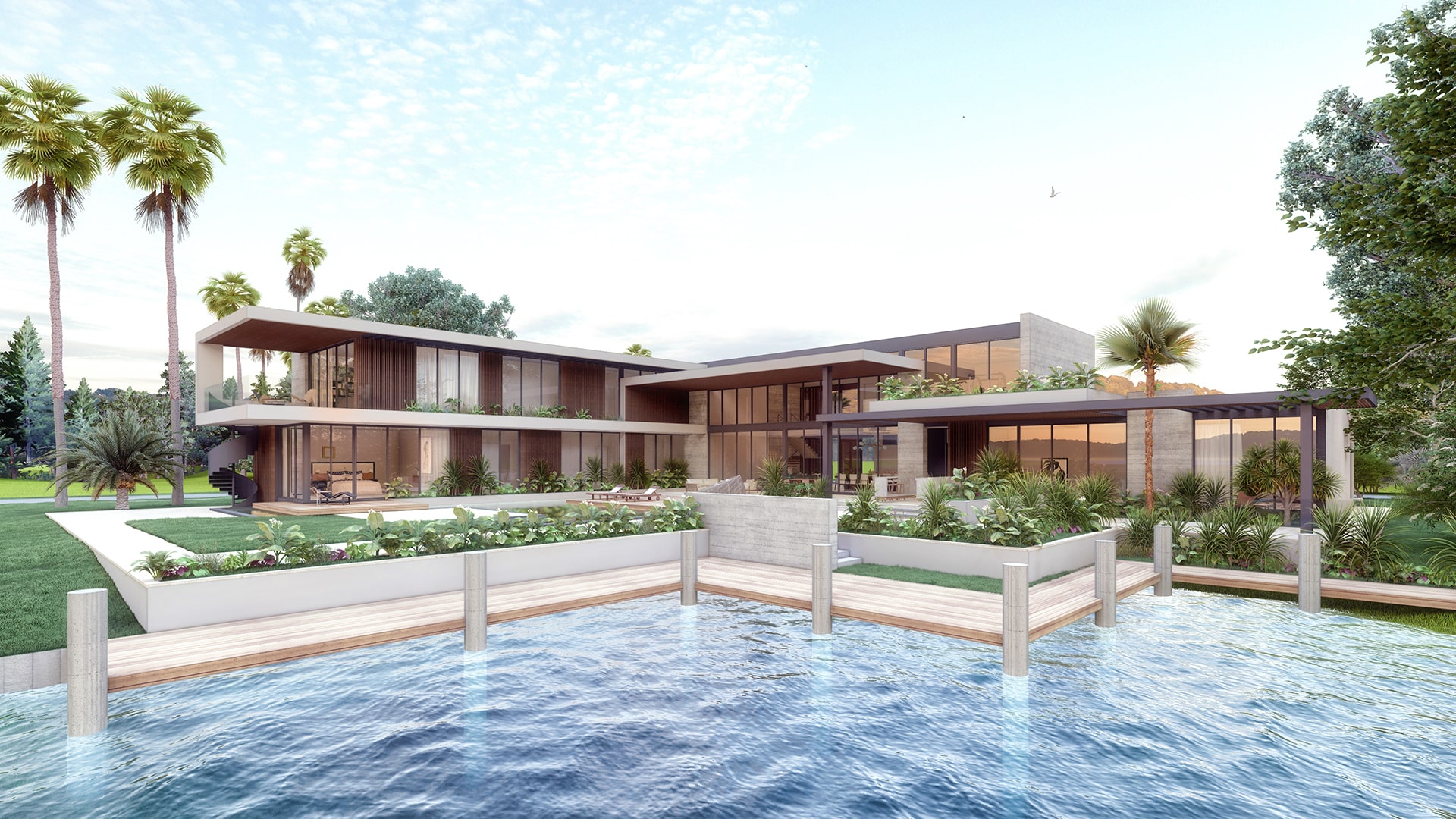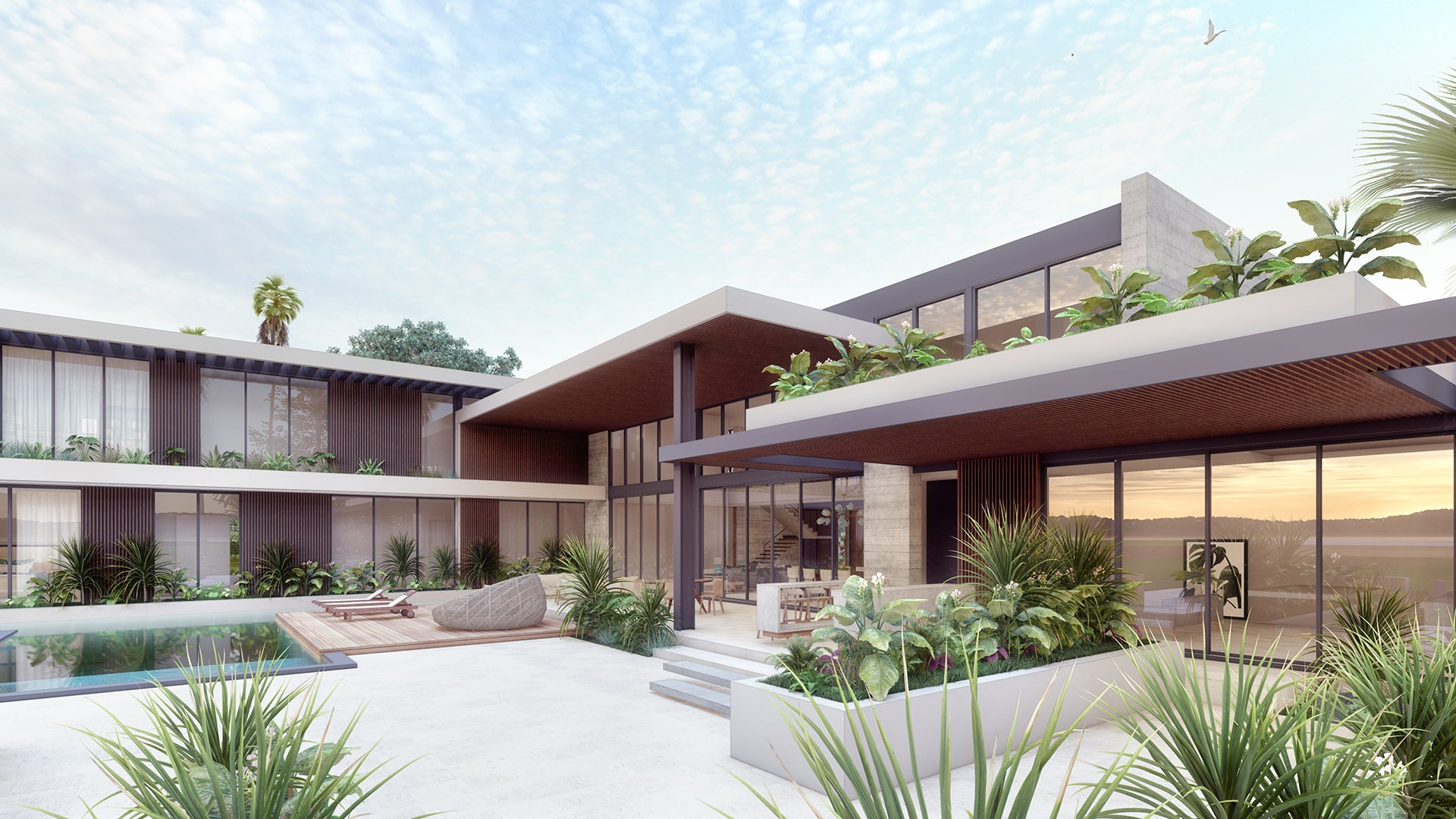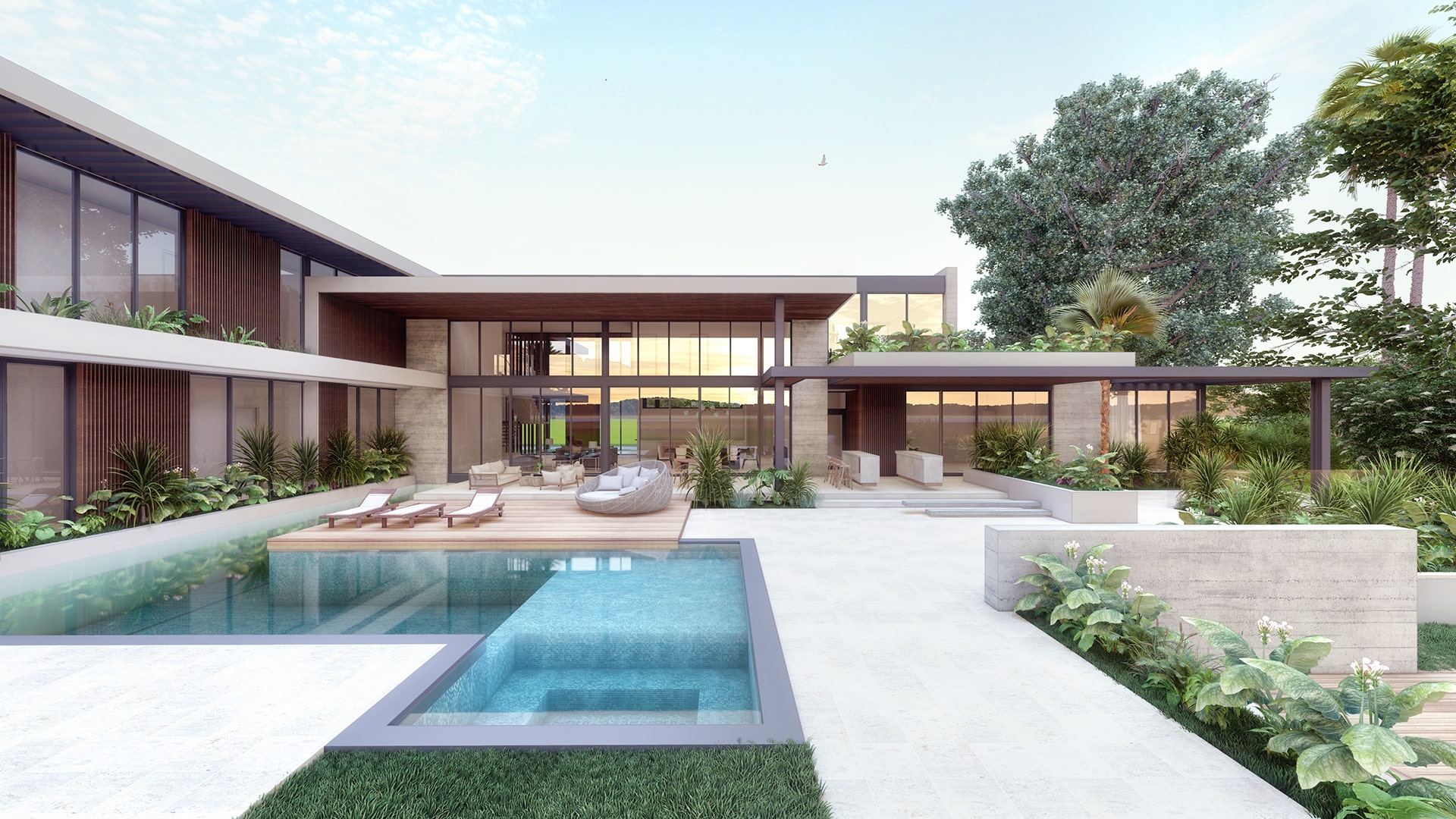 Discover More Projects
See more of our work
Click here >>
What Our Clients Say
About working with us
Click here >>