Featured in Florida Design Magazine in 2022, this kid-approved home was built to last. The 1-acre lot proved to be the perfect canvas for a single-story, U-shaped residence with contemporary Balinese flair, where our goal was to make a beautiful architectural statement with a home that's comfortable and practical for everyday life.
With the heart of the home dedicated to the main living spaces – living room, dining room and kitchen – a wing dedicated to the master bedroom, bath and an office, and a second wing dedicated to bedrooms and social spaces for the kids and guests, the owners were particularly delighted with the way the square footage was divided. Rough coral stone, warm woods, and bronze window trims are a few of the details that give this tropical modern house a lot of character – not to mention the large pool deck, surrounded by covered terraces and, beyond that, a standalone cabana with a yoga studio.
Location
Pinecrest, Florida
Status
Completed
Site Area
38,681 sf
Project Area
5,800 sf
Program
Single family residence
 
 
 
 
 
Click here to schedule an appointment.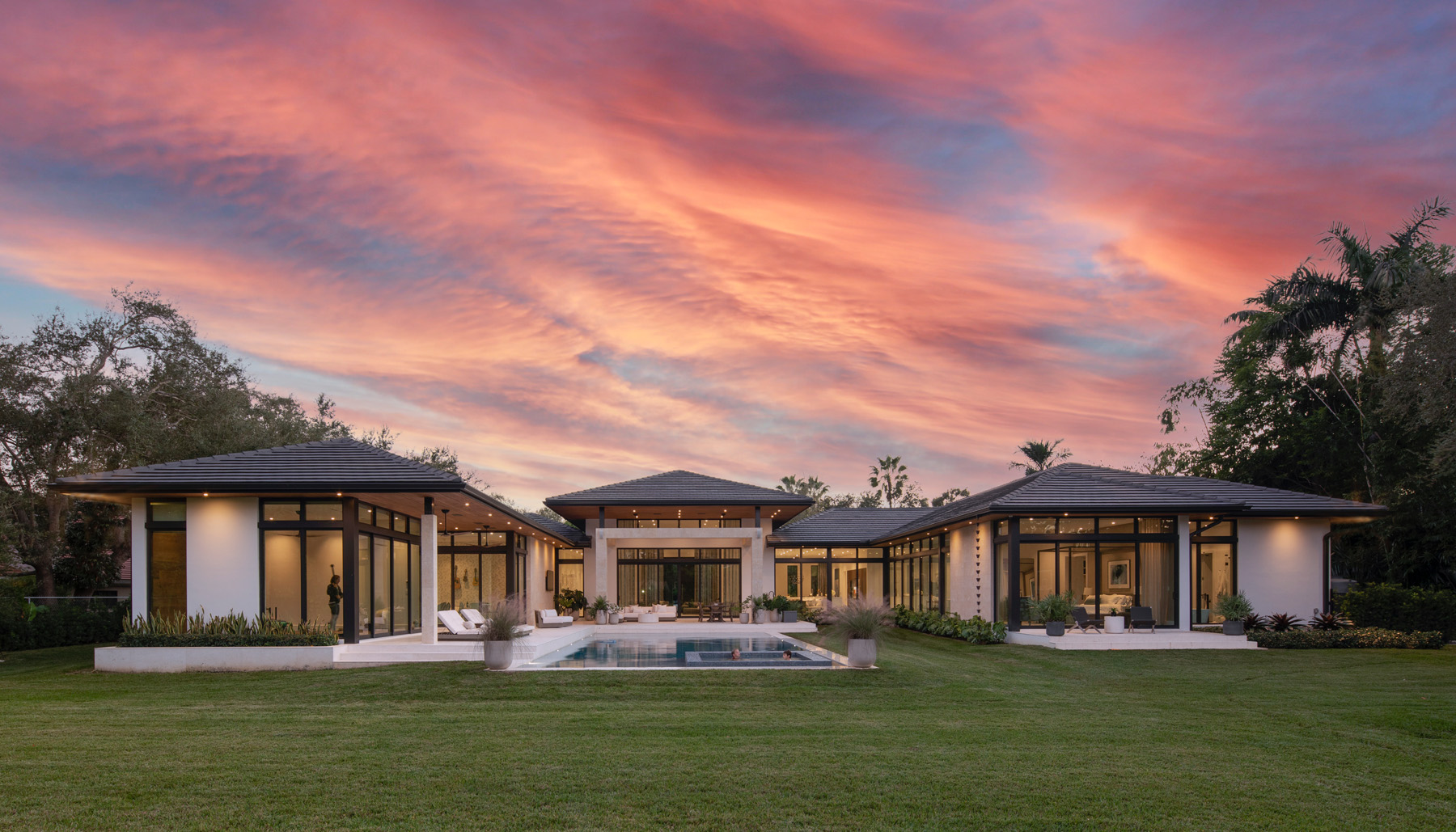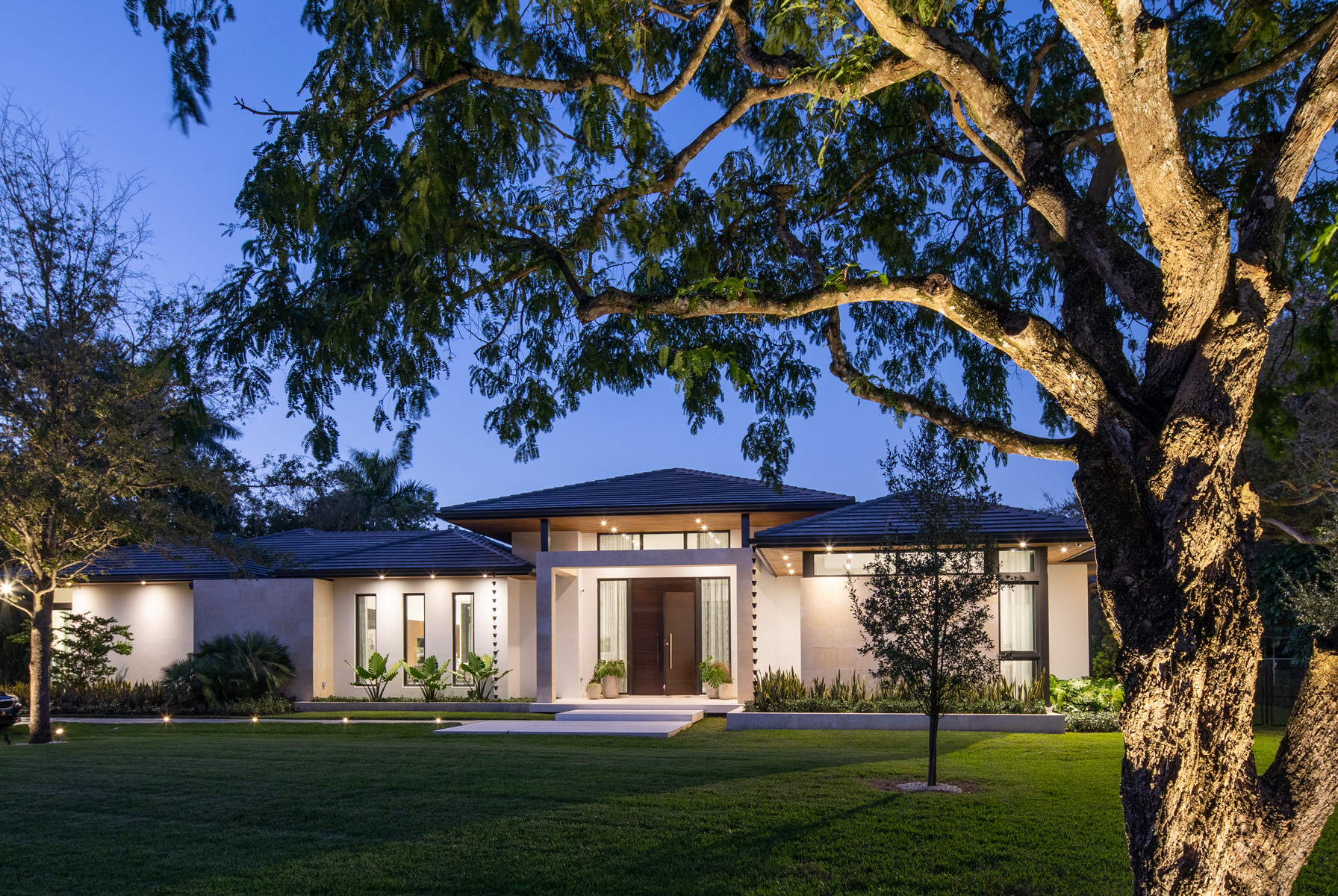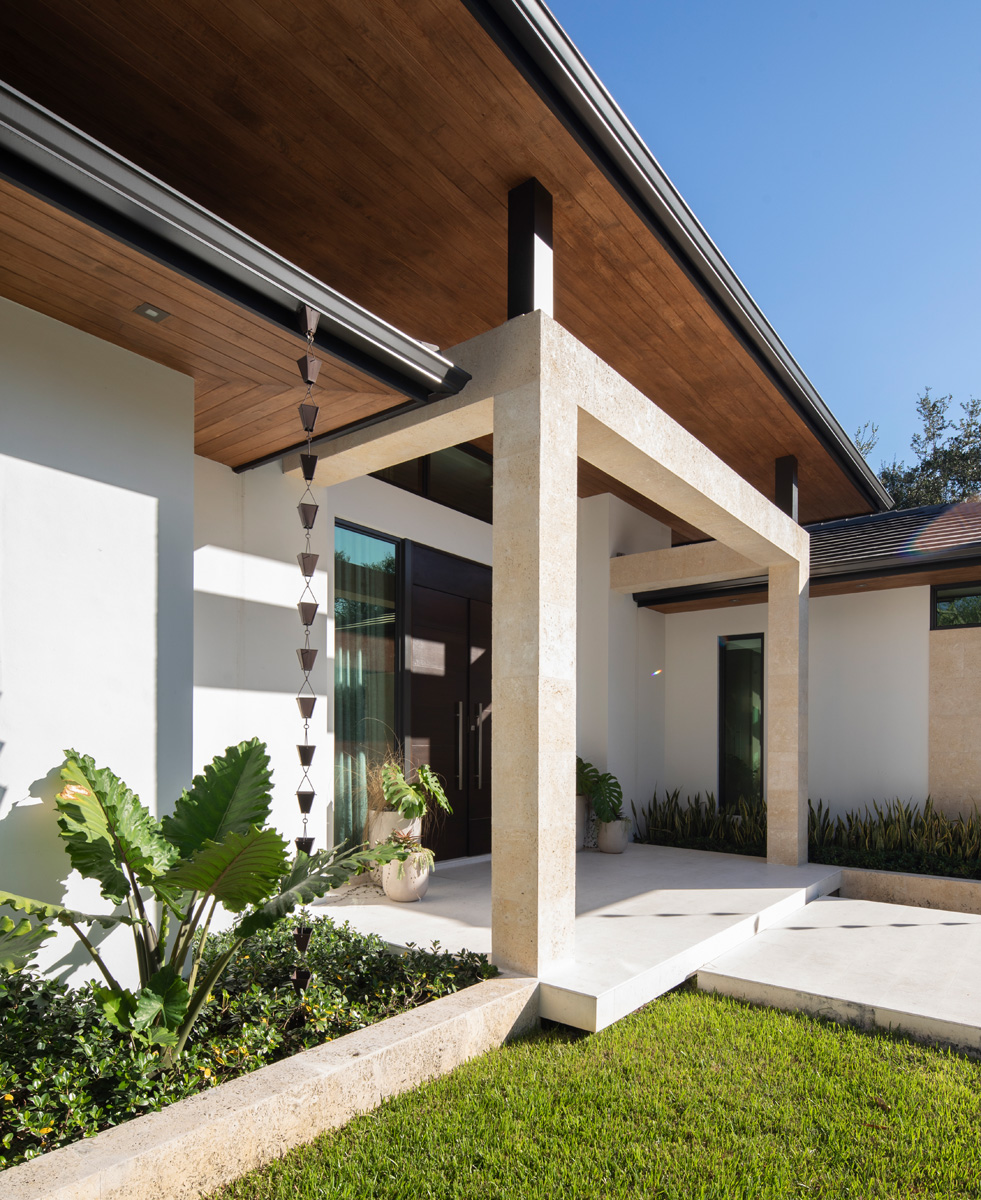 "After an extensive search and interviewing multiple architects, we hired Stephanie for the architecture and interior design of our custom home. Aside from her talent which was obvious in reviewing her portfolio, we were amazed how she was able to take our vague ideas and borderline incoherent words and put them into a house that was as close to what we wanted as possible. Her team was very professional and easy to work with. Stephanie and her team made the process of designing our house very enjoyable for us. We highly recommend using SDH Studio." Kim and Joe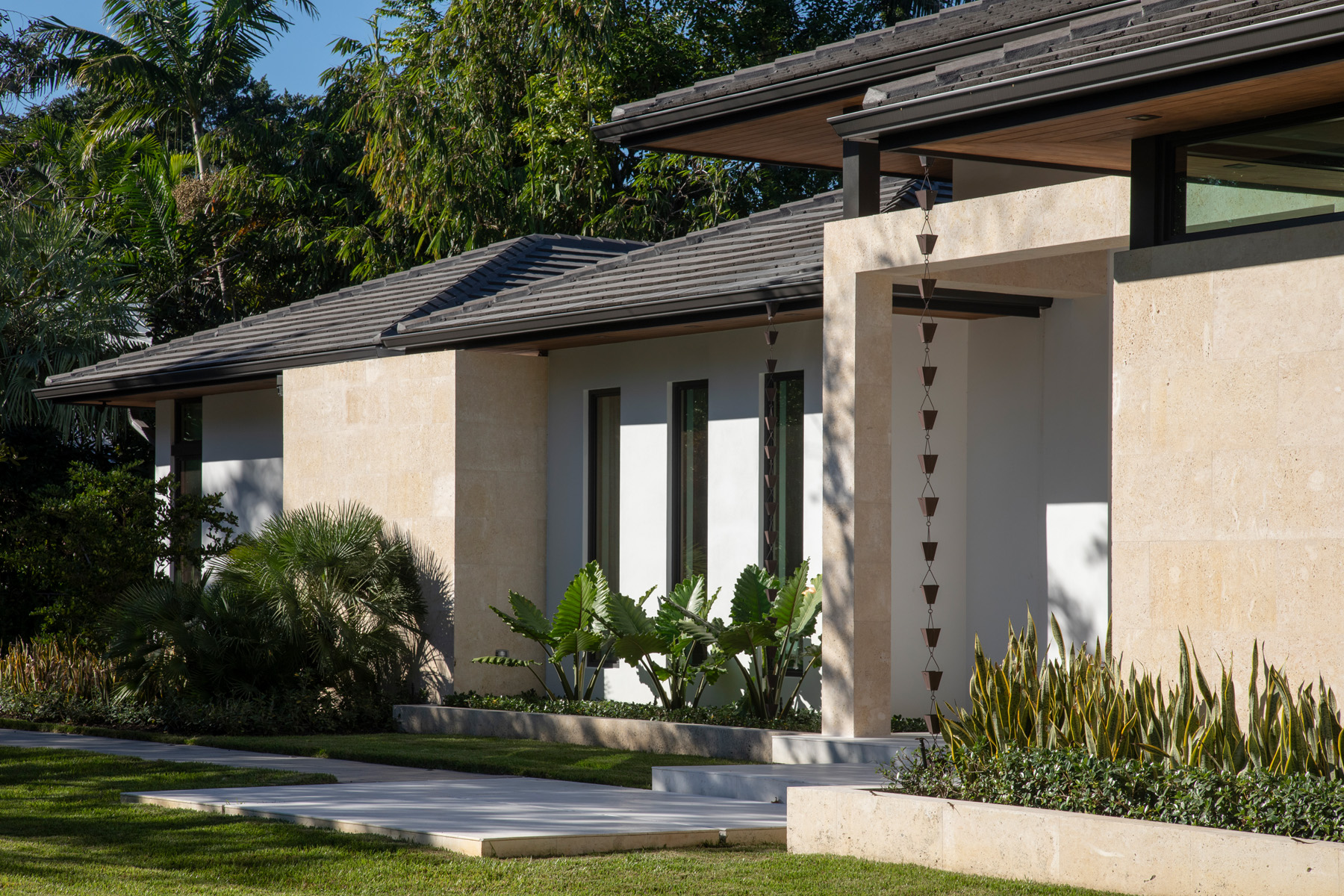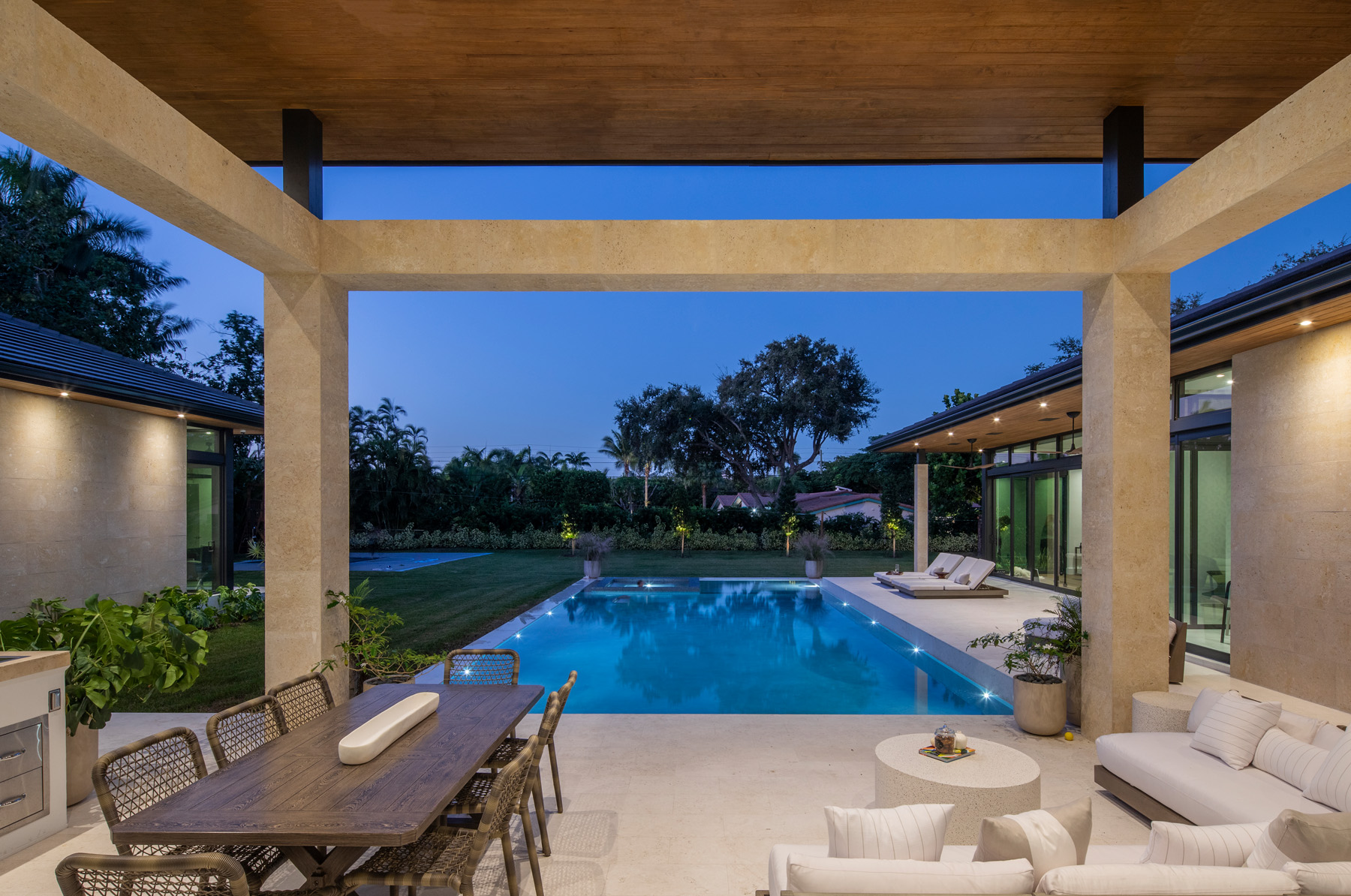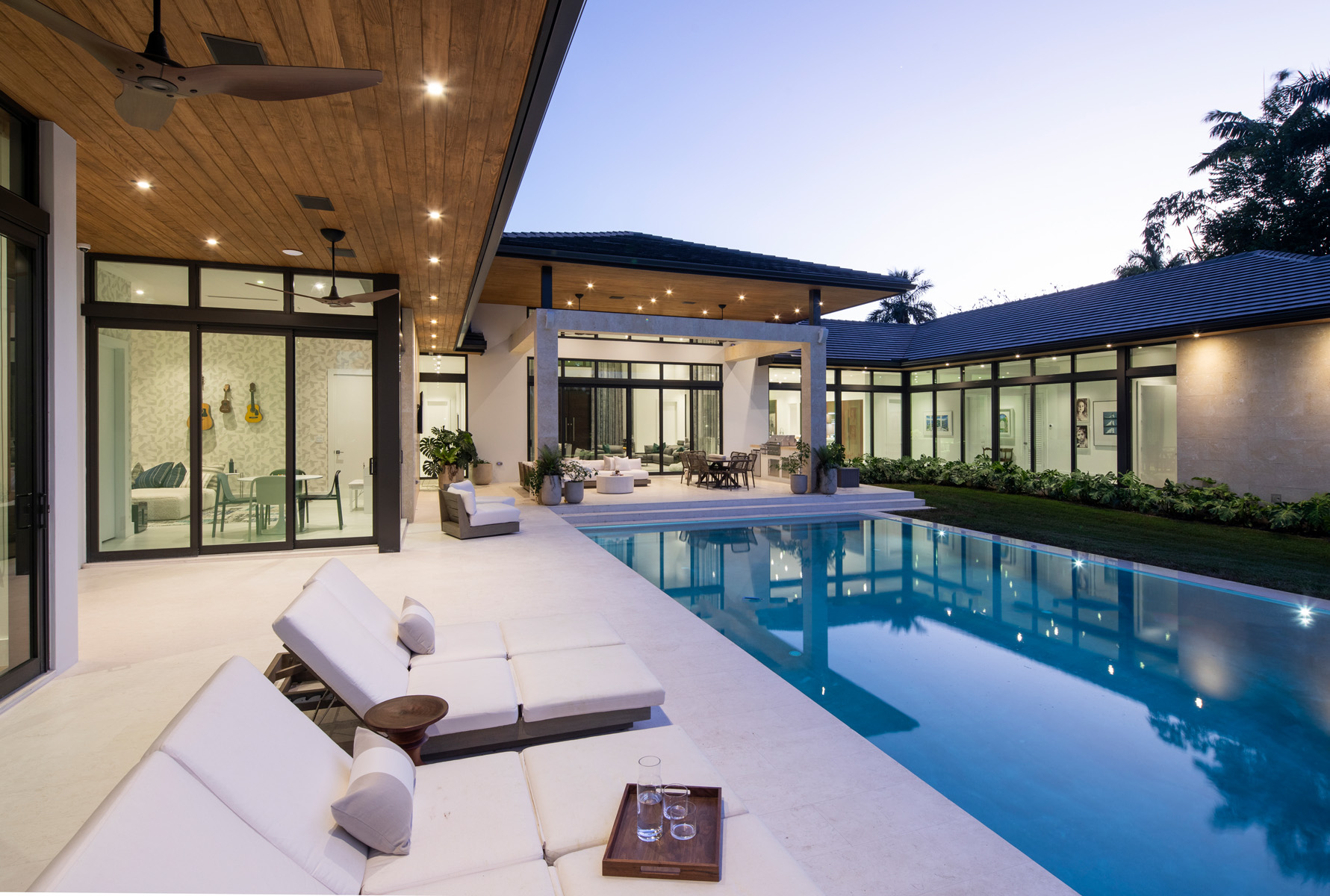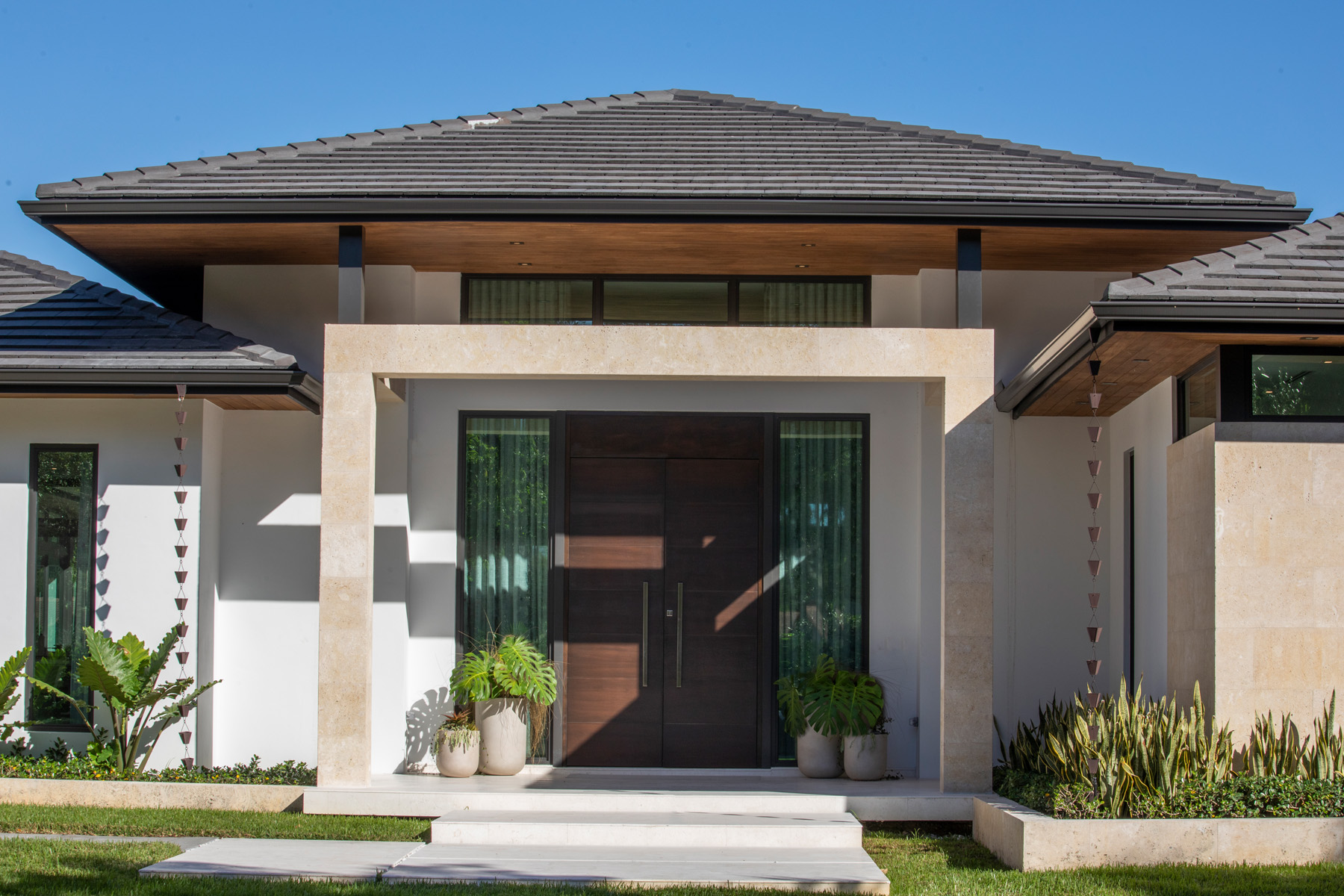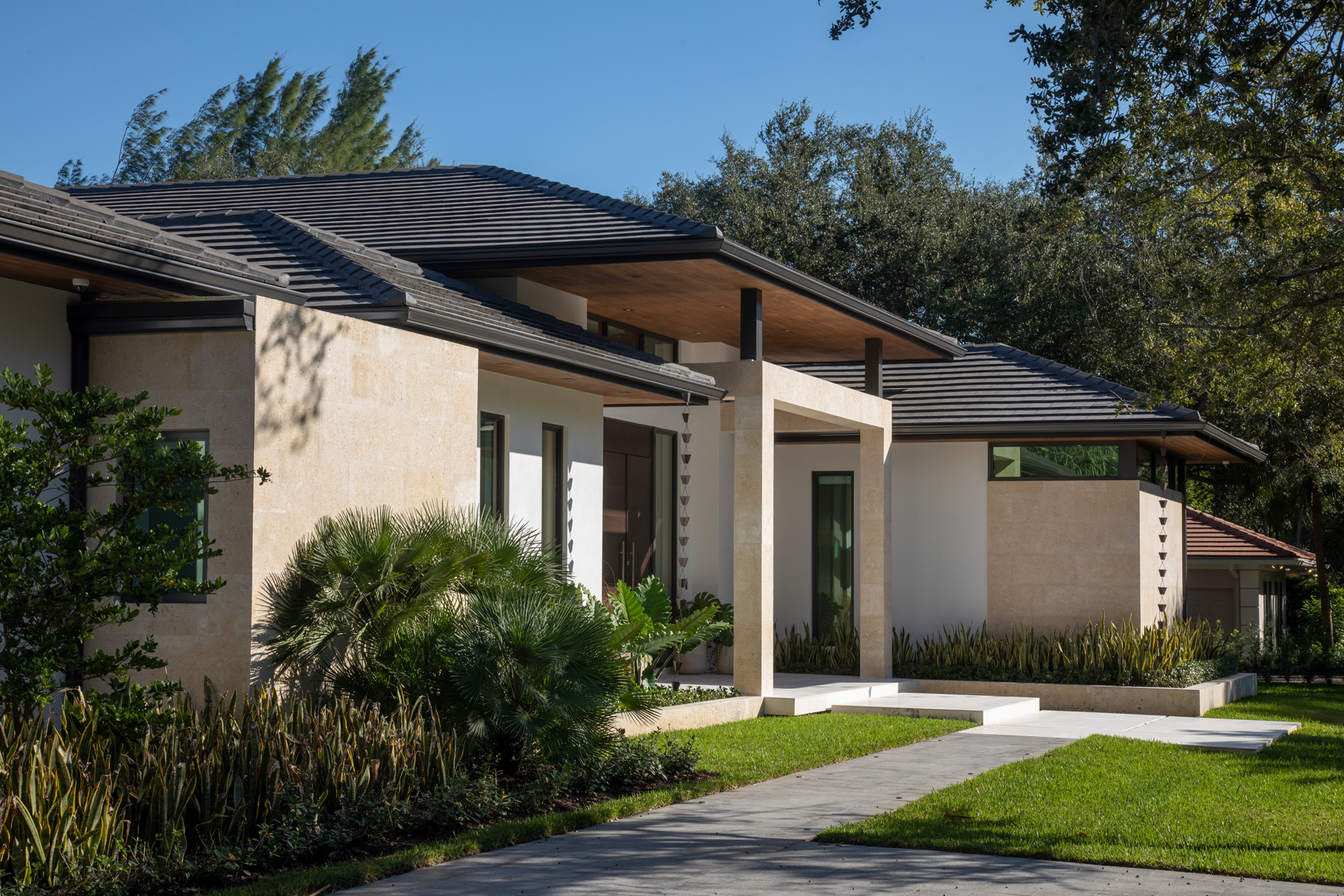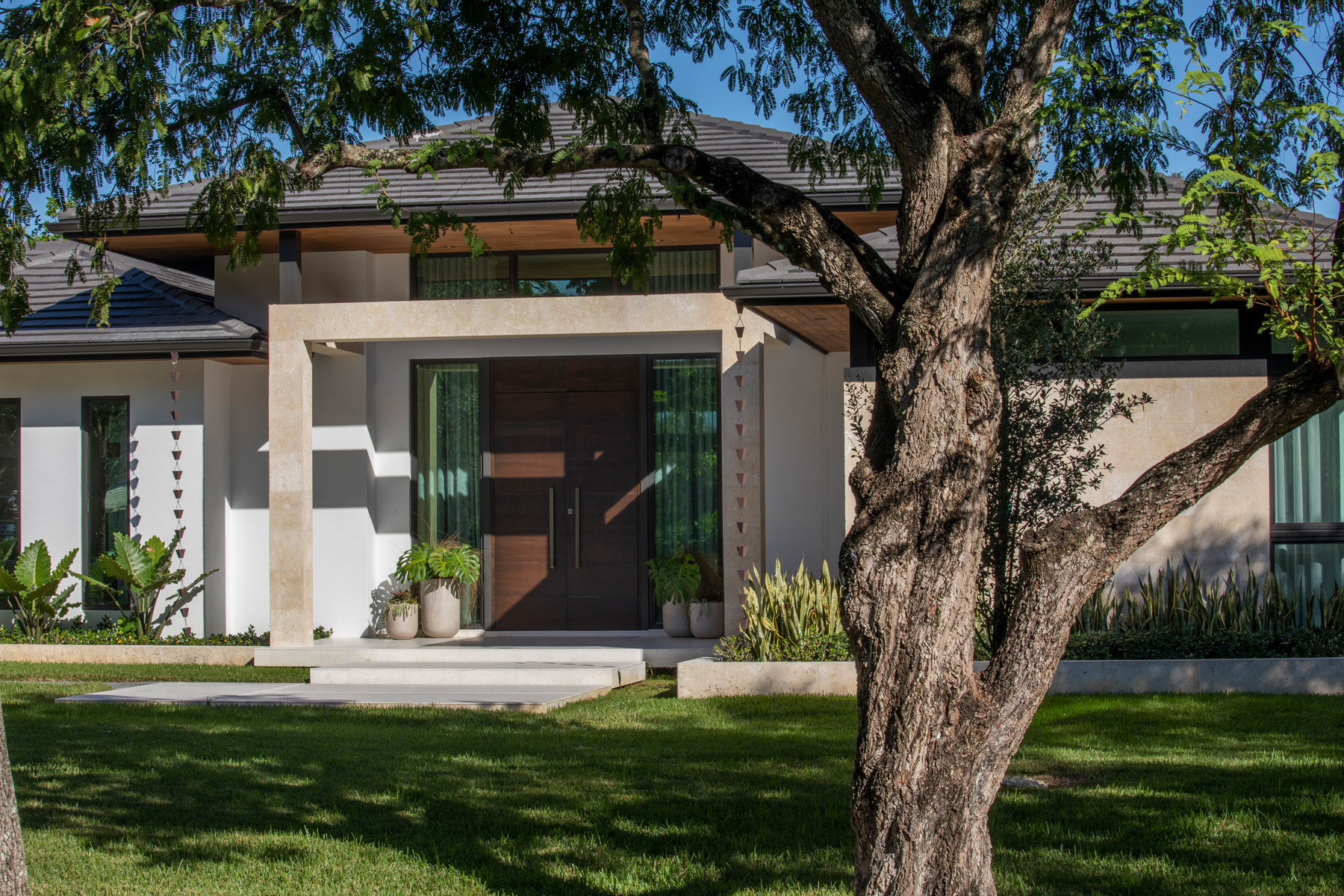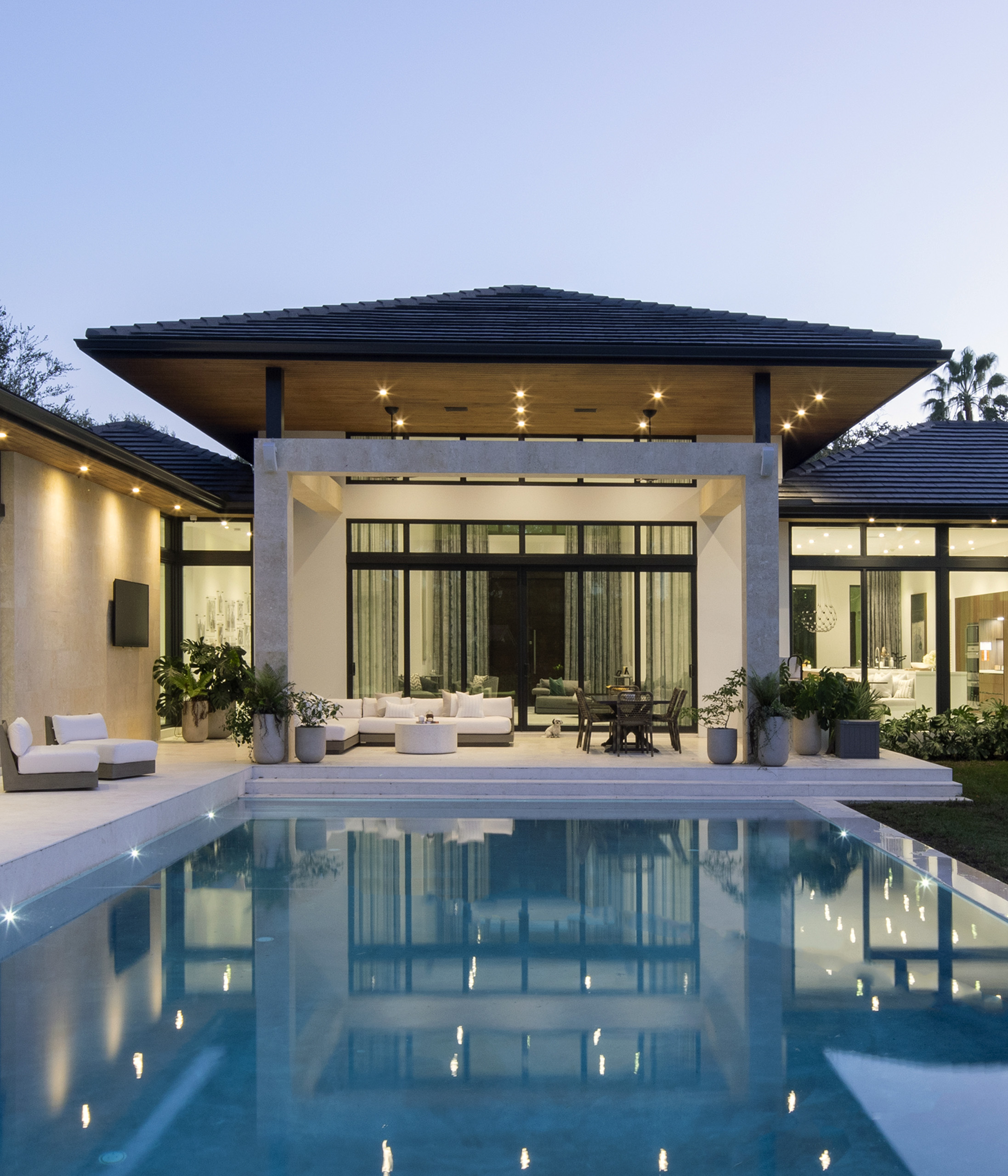 Detail
All the the classic elements of the tropical modern style – simple constructs emphasising the qualities of light, shadow and space, passive cooling methods, and a sparse palette of materials – are all evident at this beautiful property.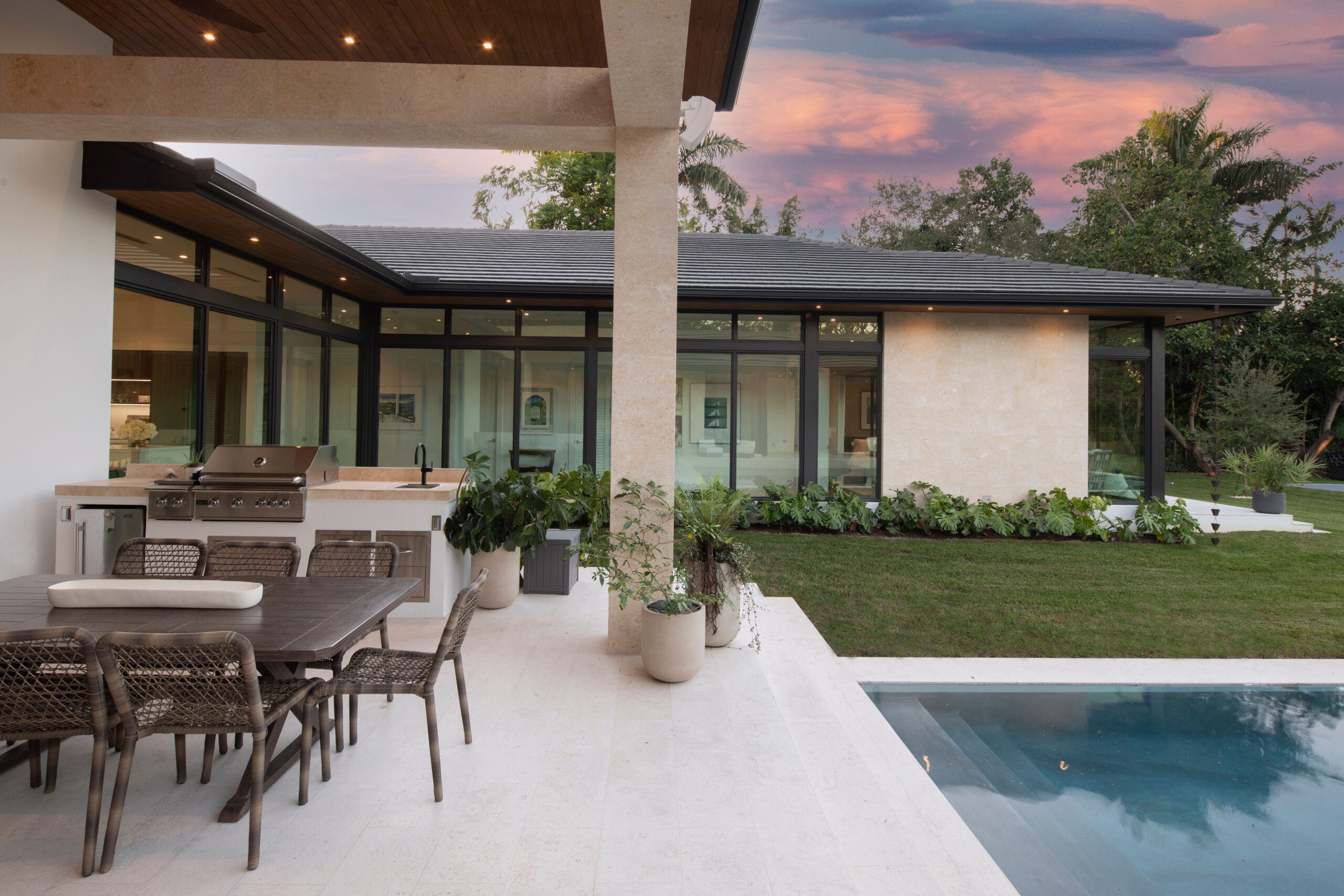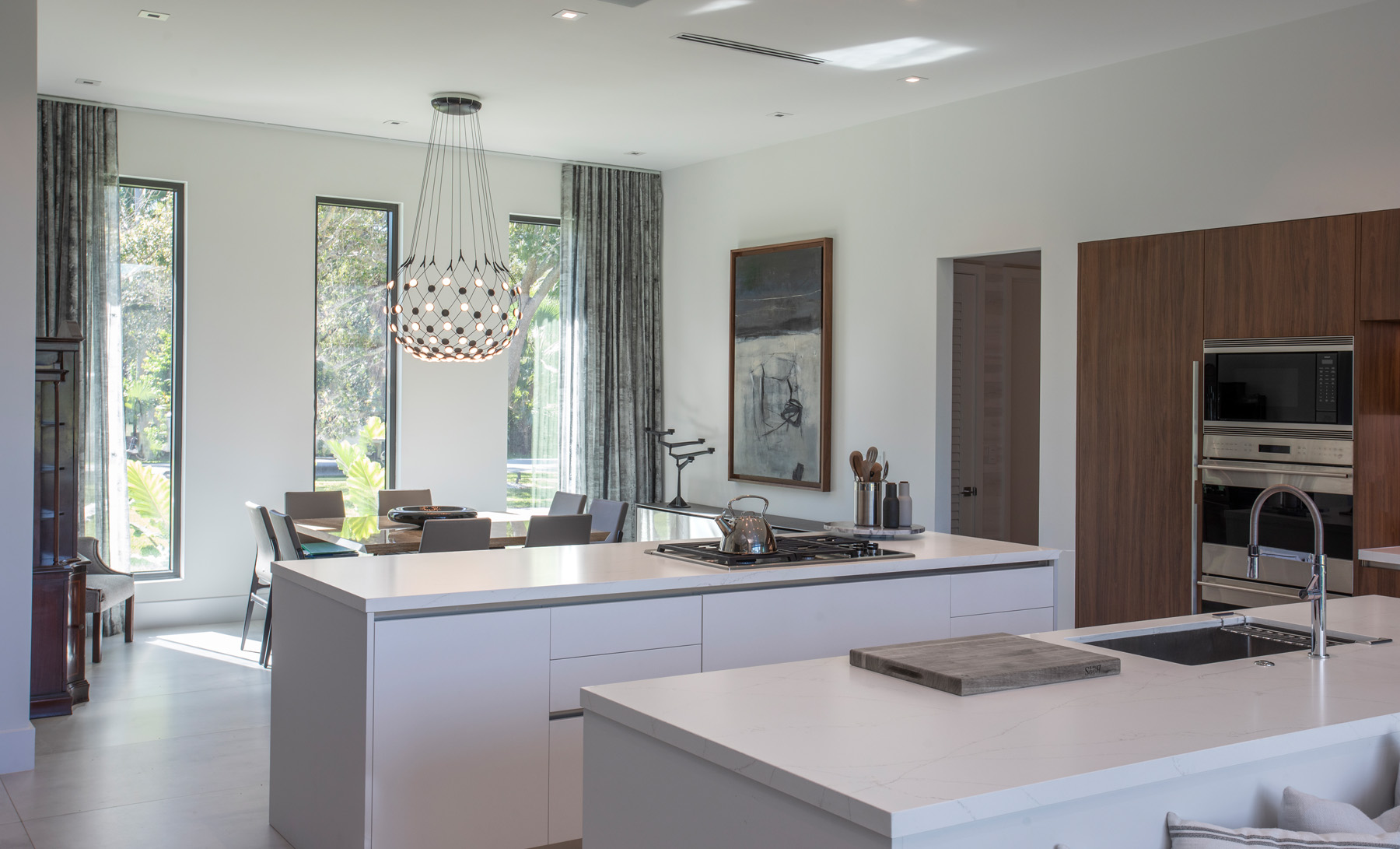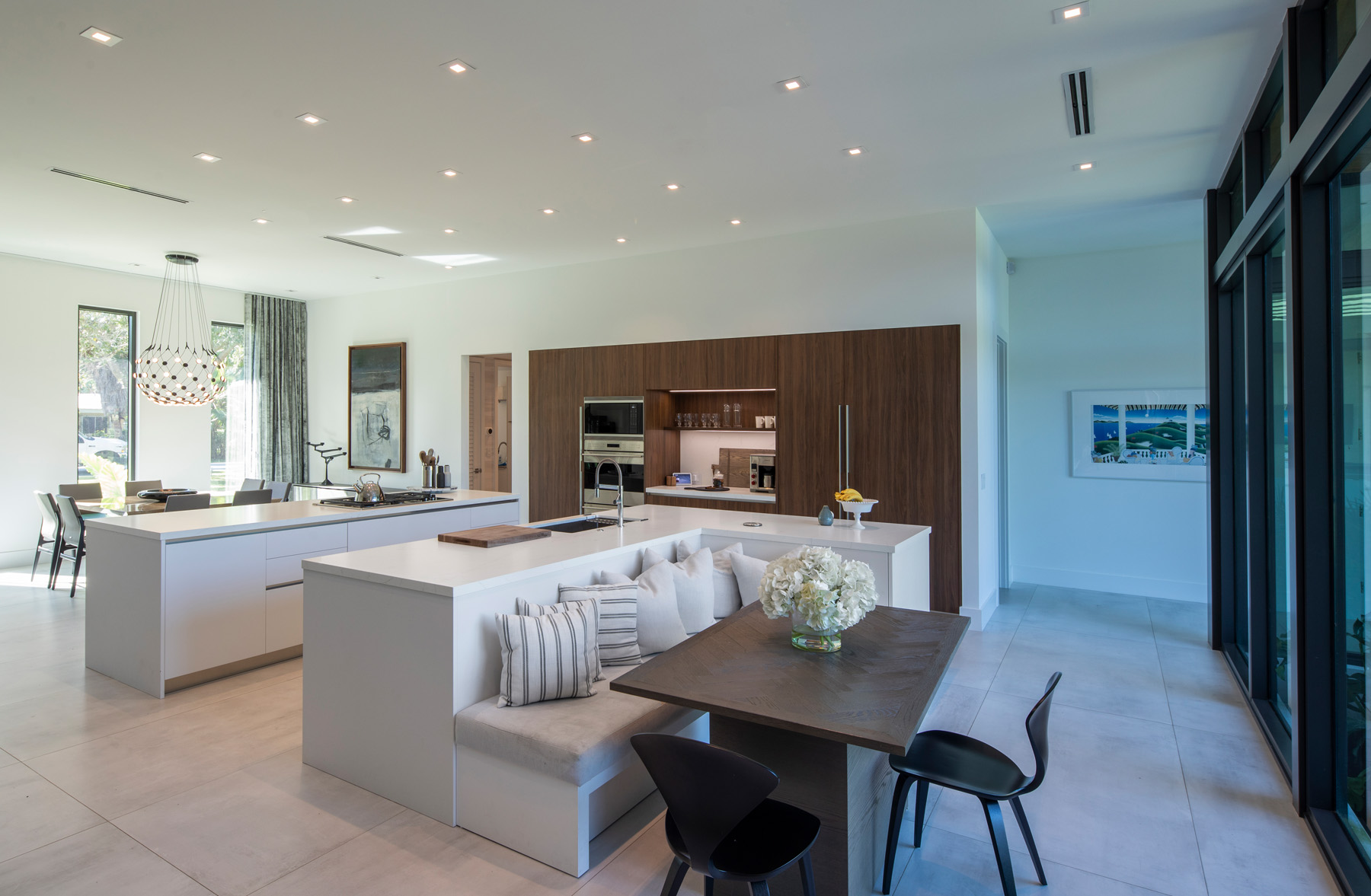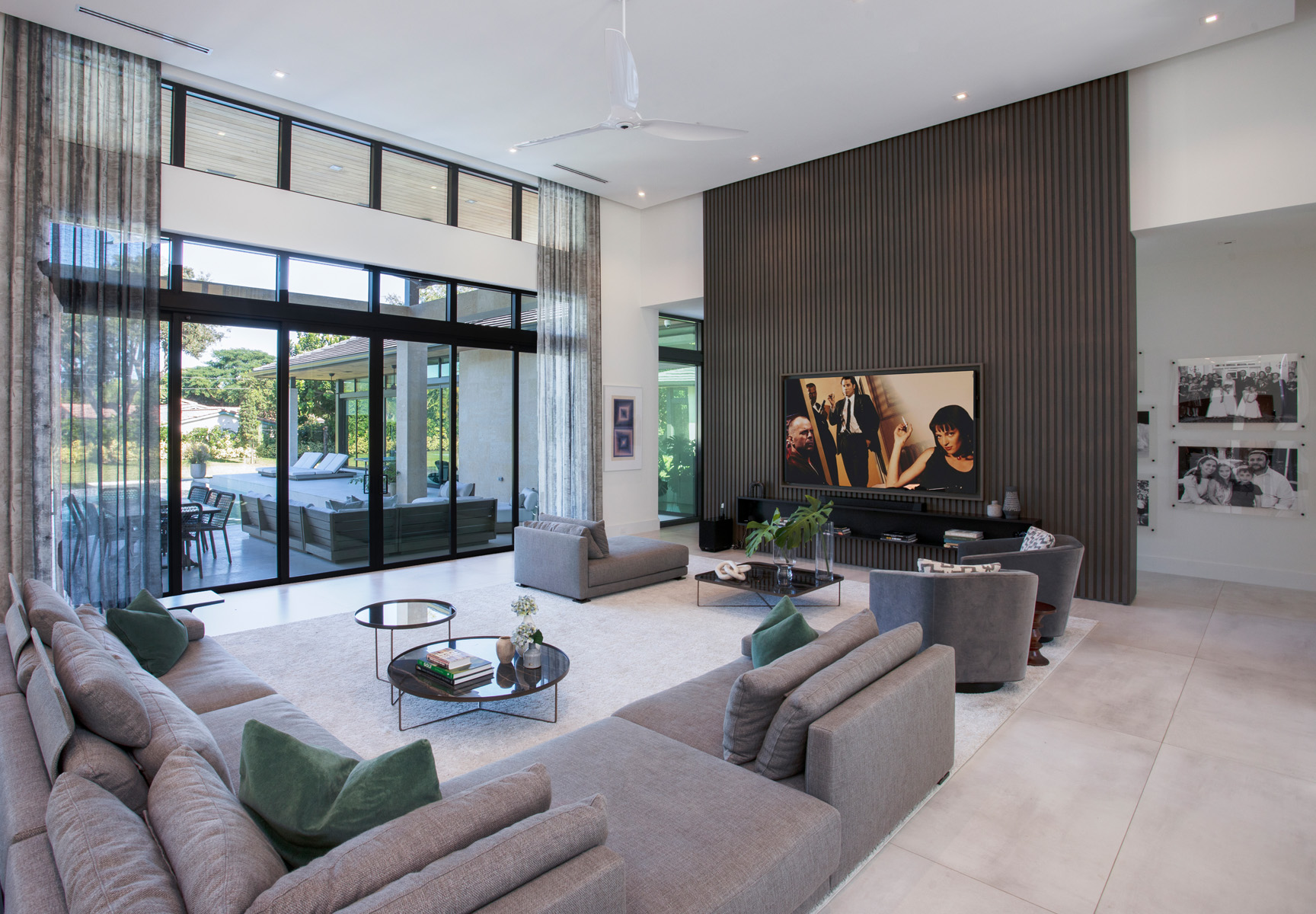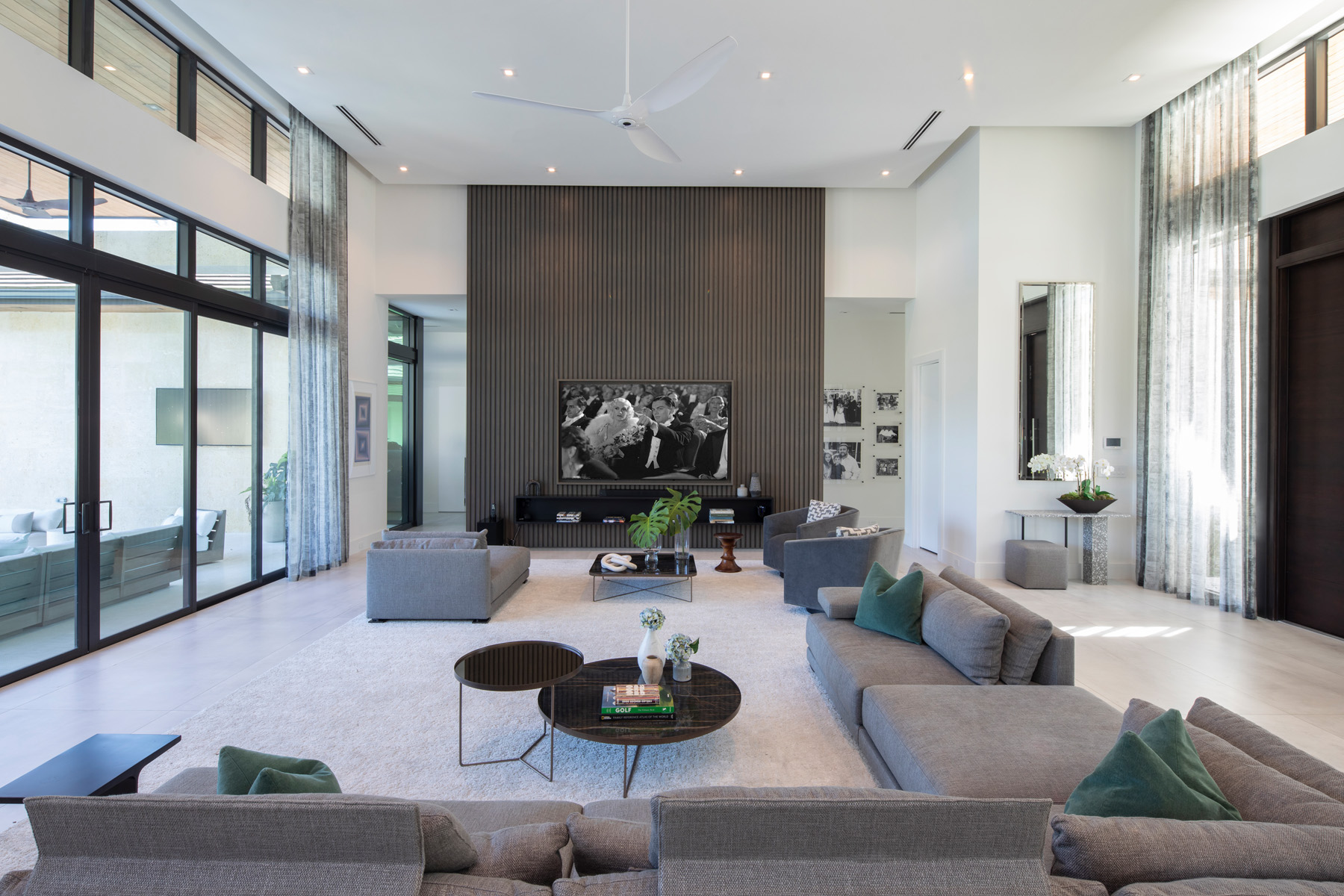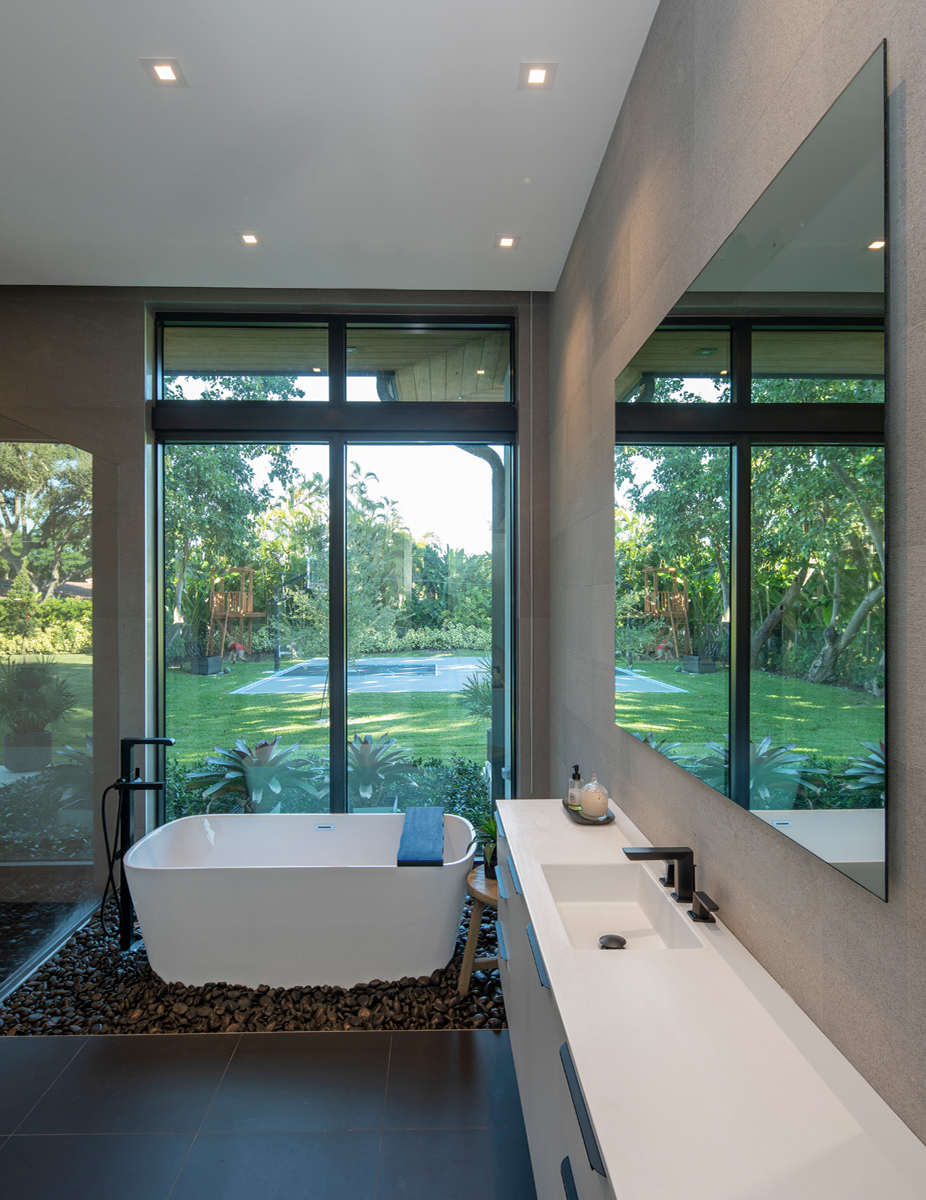 As the reflection of the greenery seeps through the glass, the landscape becomes the backdrop for this bathroom, while natural textures are also incorporated into the space.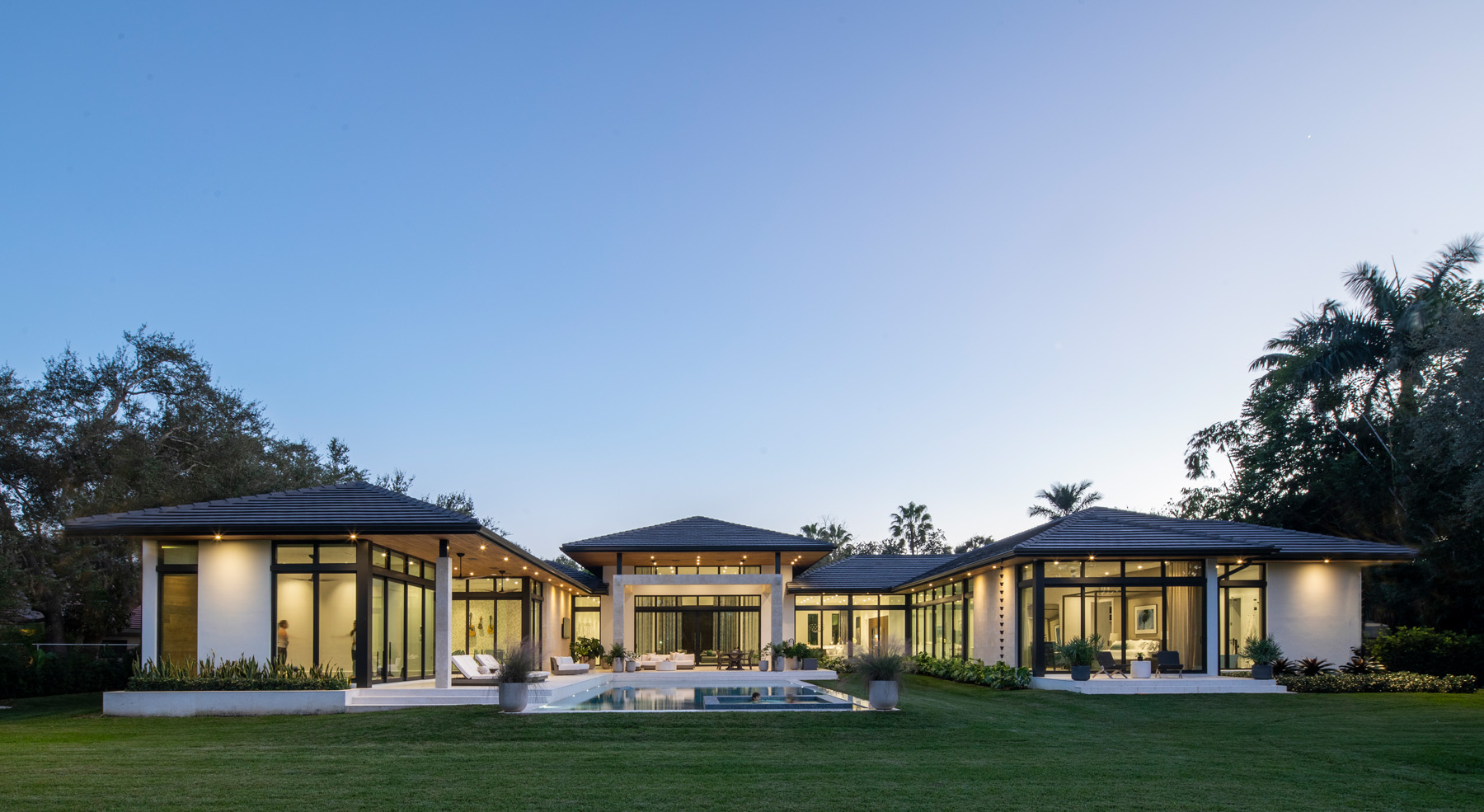 Discover More Projects
See more of our work
Click here >>
Schedule an Appointment
Get in touch with us today
Click here >>