This stunning tropical modern home boasts a sleek design with contrasting materials that create a warm and inviting atmosphere. The key focal points of the house seamlessly connect the water and lush greenery, offering a peaceful and serene ambiance.
Entering the home across a floating pathway traversing a tranquil water feature, a double height indoor garden welcomes you as you make your way inside. The interior of the home is designed to highlight the beautiful open bay views of Bay Harbor Islands.
At the back of the property, the outdoor entertainment space is enhanced by a stunning water feature that adds an element of tranquility and elegance to the space. Water cascades gracefully from the roof of the cabana, creating a soothing and mesmerizing sound that delights the senses. The infinity edge pool further amplifies the seamless connection between the house and the breathtaking ocean views.
Designed to maximize the sense of horizontality, the house features a large rooftop terrace and an external stairway, with an elegant spiral staircase connecting the first and second floors. The extensive use of glass at the back of the house ensures stunning views from every vantage point within the property.
Location
Bay Harbor Islands, Florida
Status
Design Development
Site Area
13,125 sf
Project Area
10,898 sf
Program
Single family residence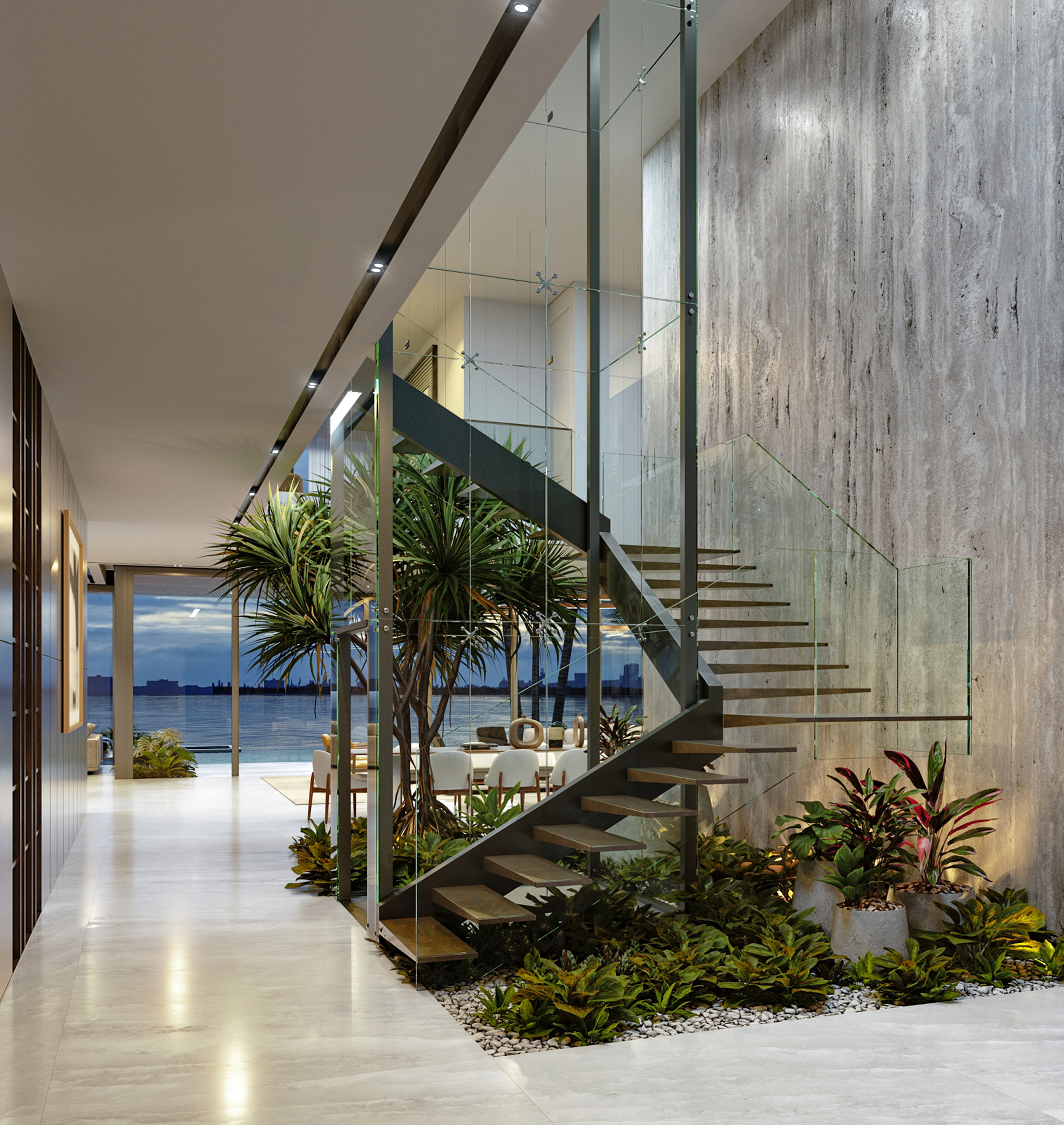 Detail
As you step inside, you are greeted by an indoor garden with a floating staircase nestled within its greenery. The harmonious blend of natural and architectural elements creates a breathtaking entryway that captures your attention immediately.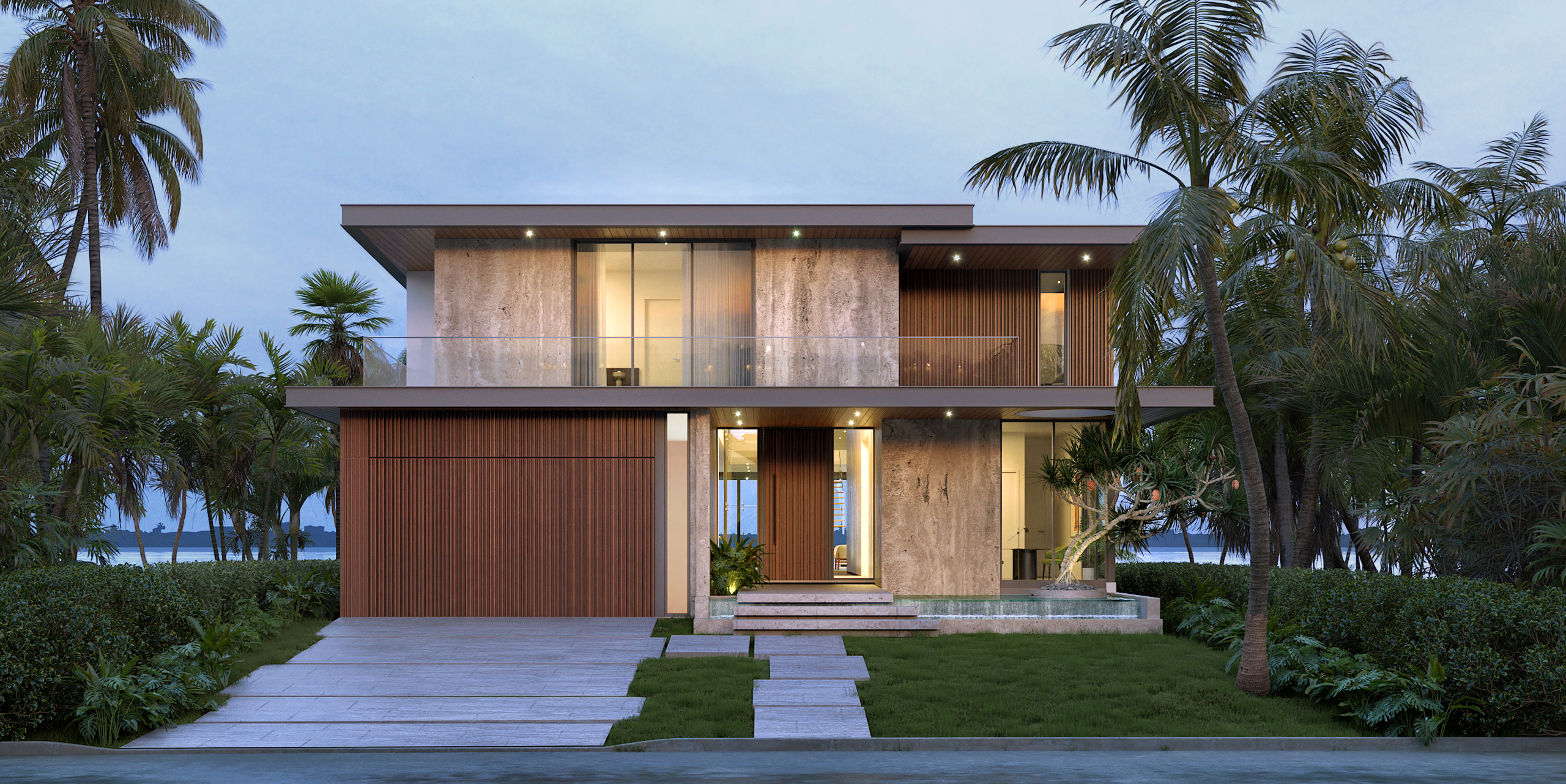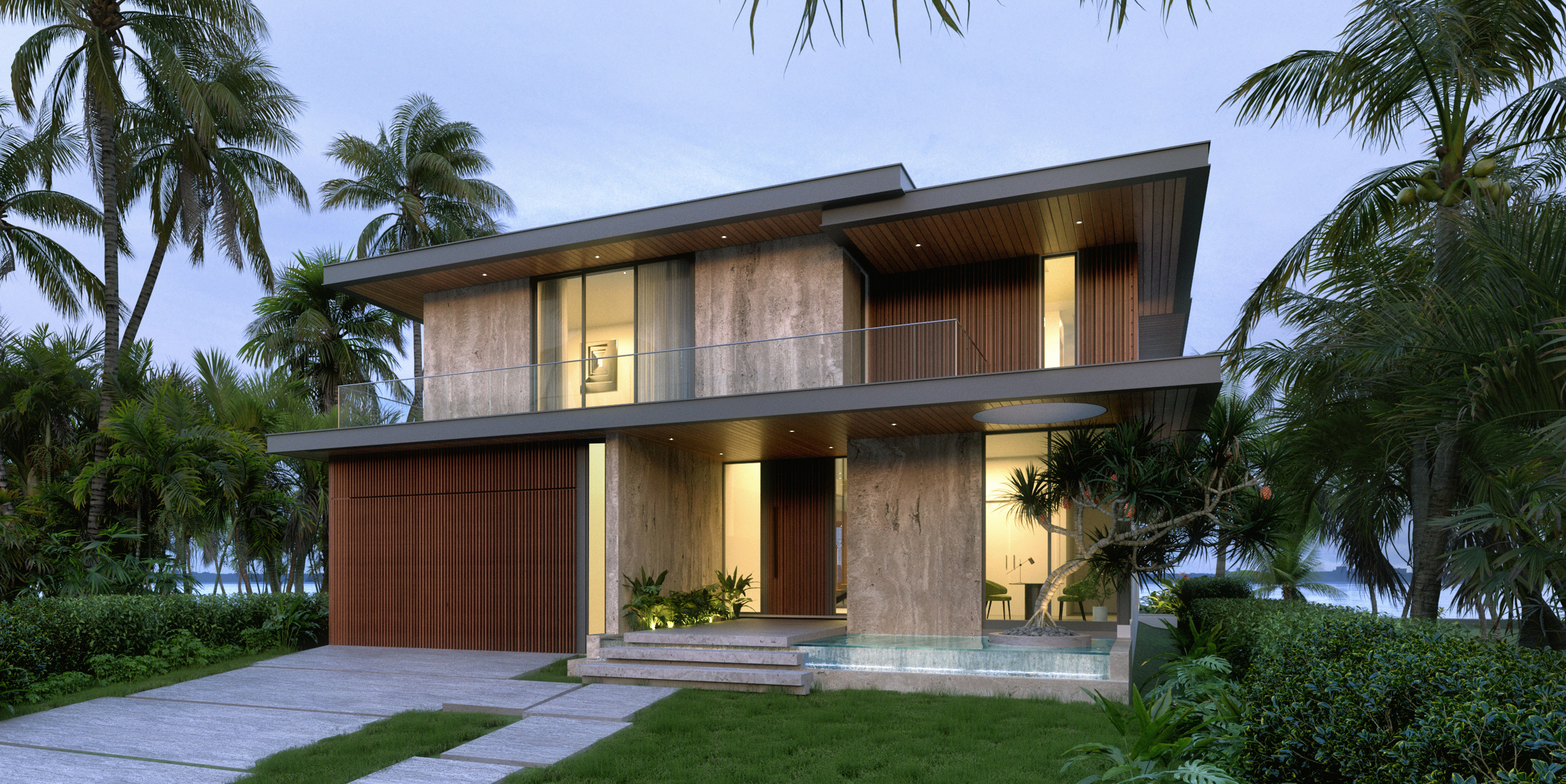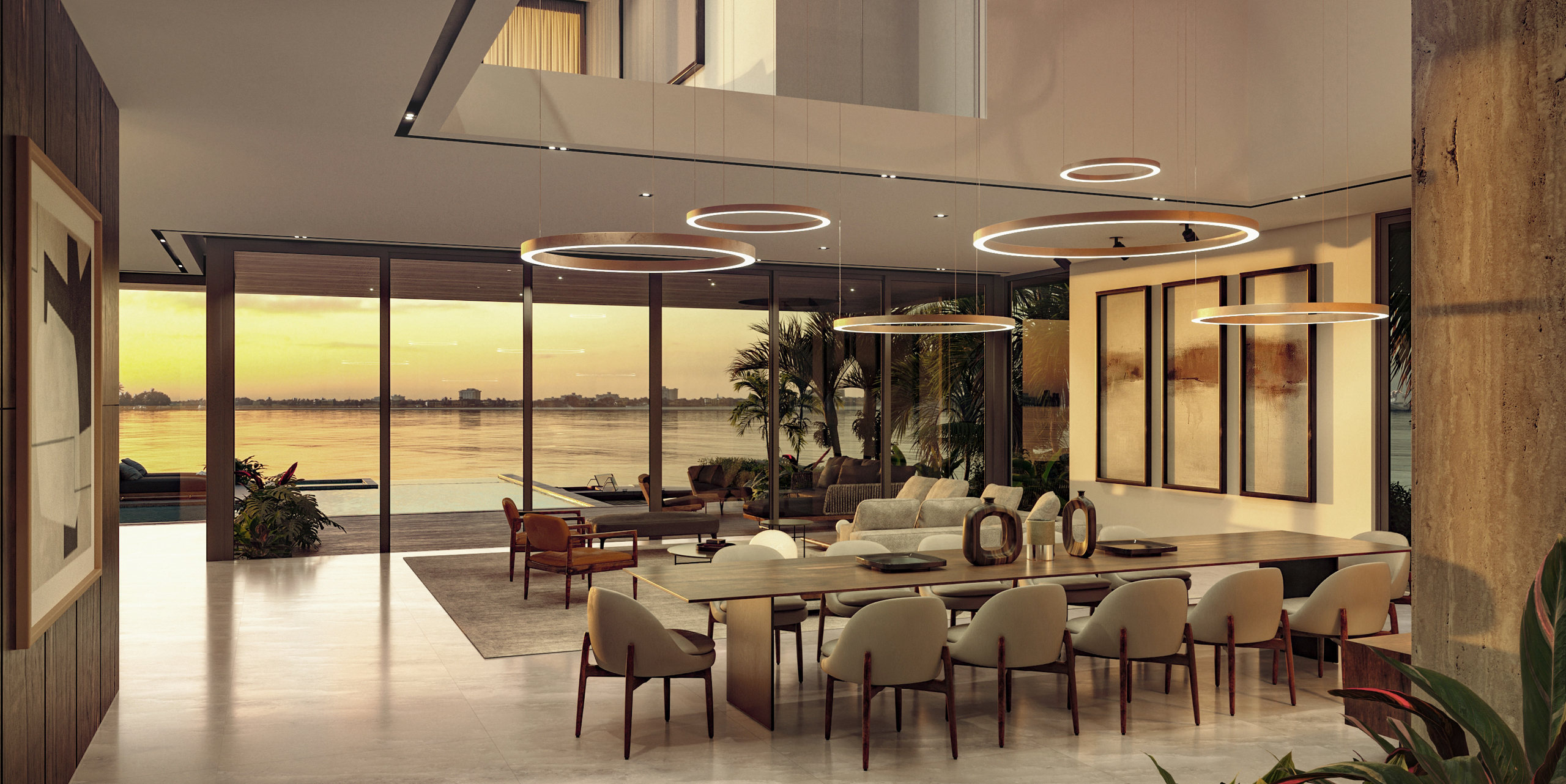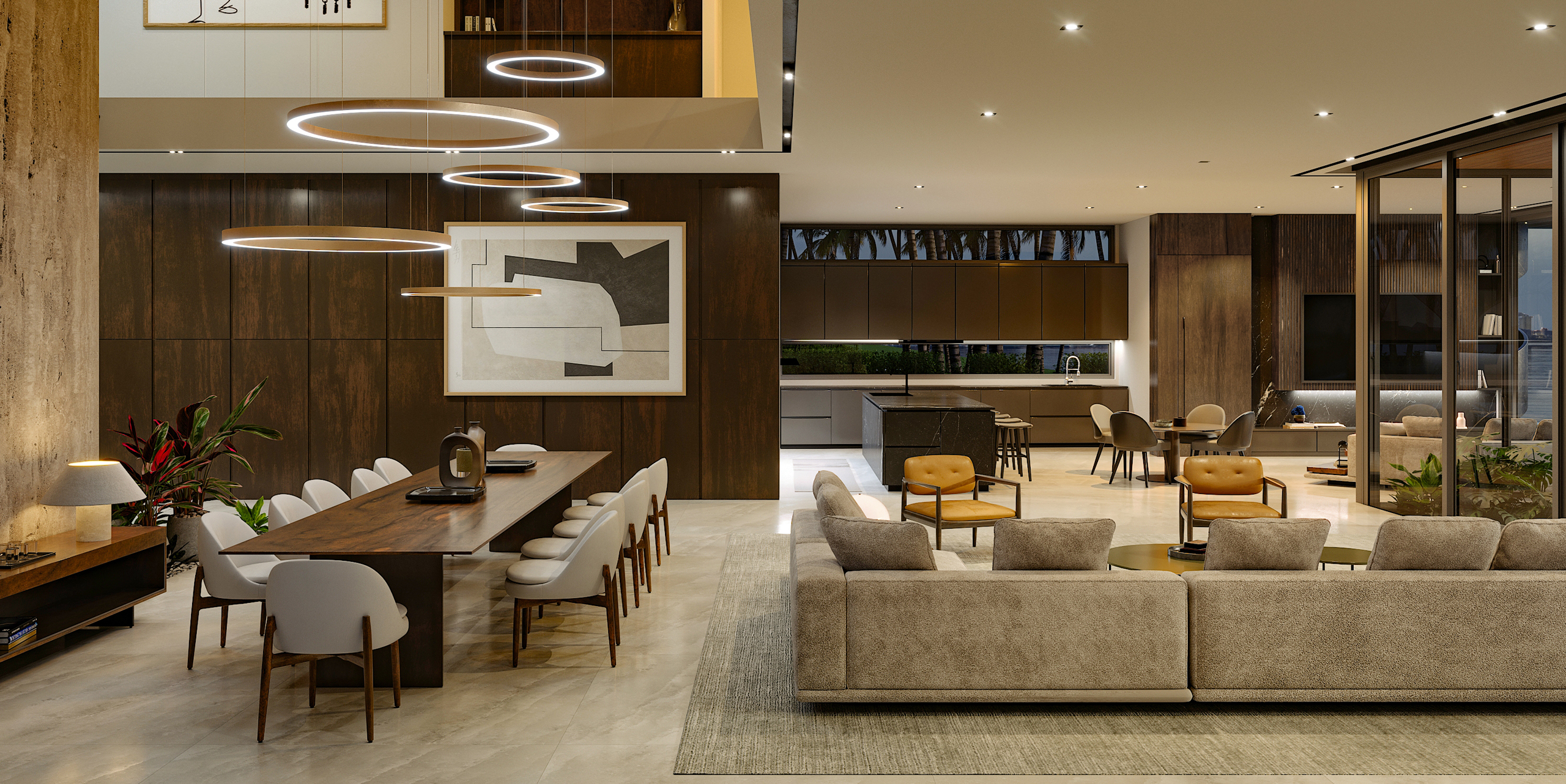 Discover More Projects
See more of our work
Click here >>
What Our Clients Say
About working with us
Click here >>