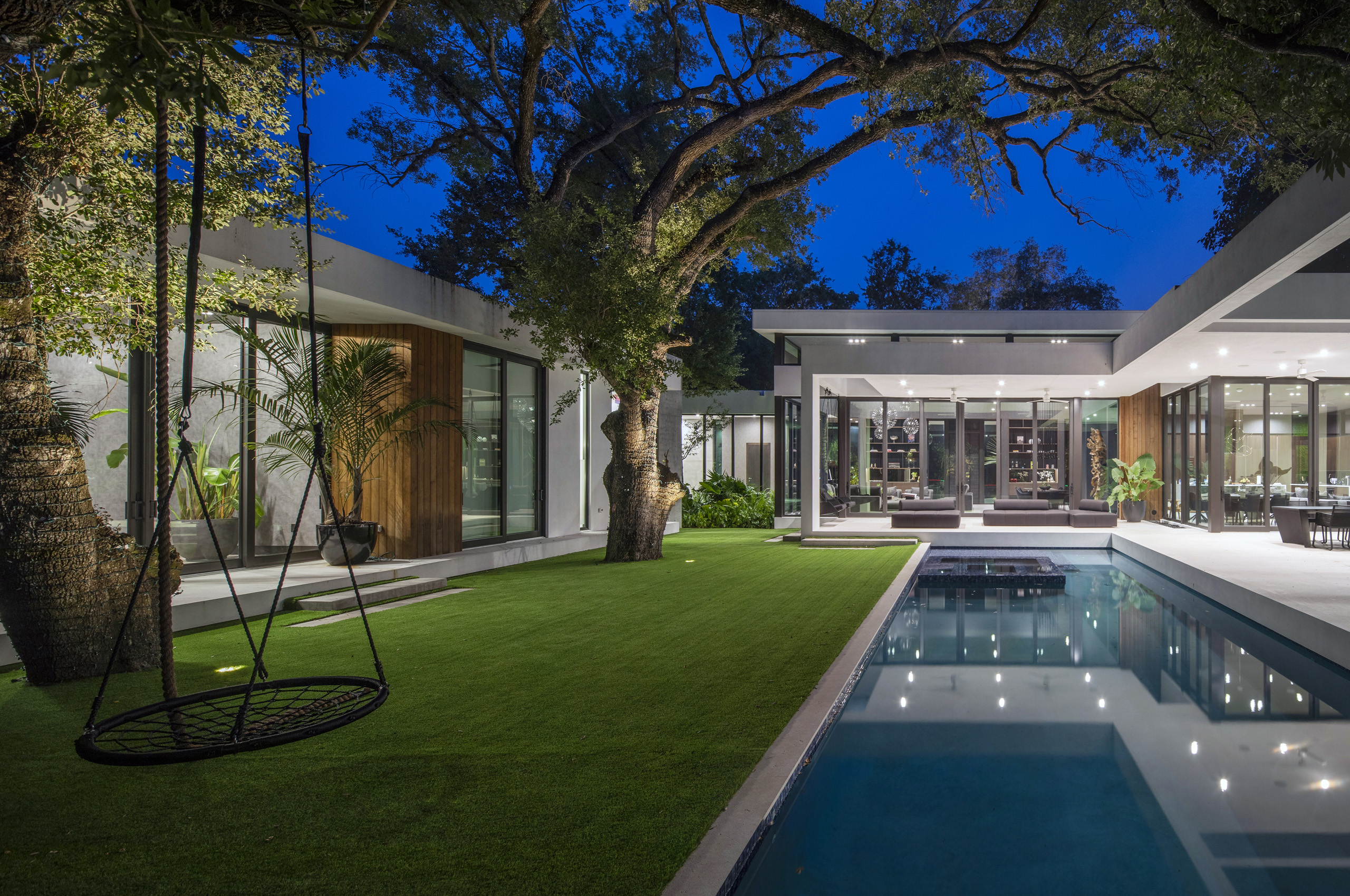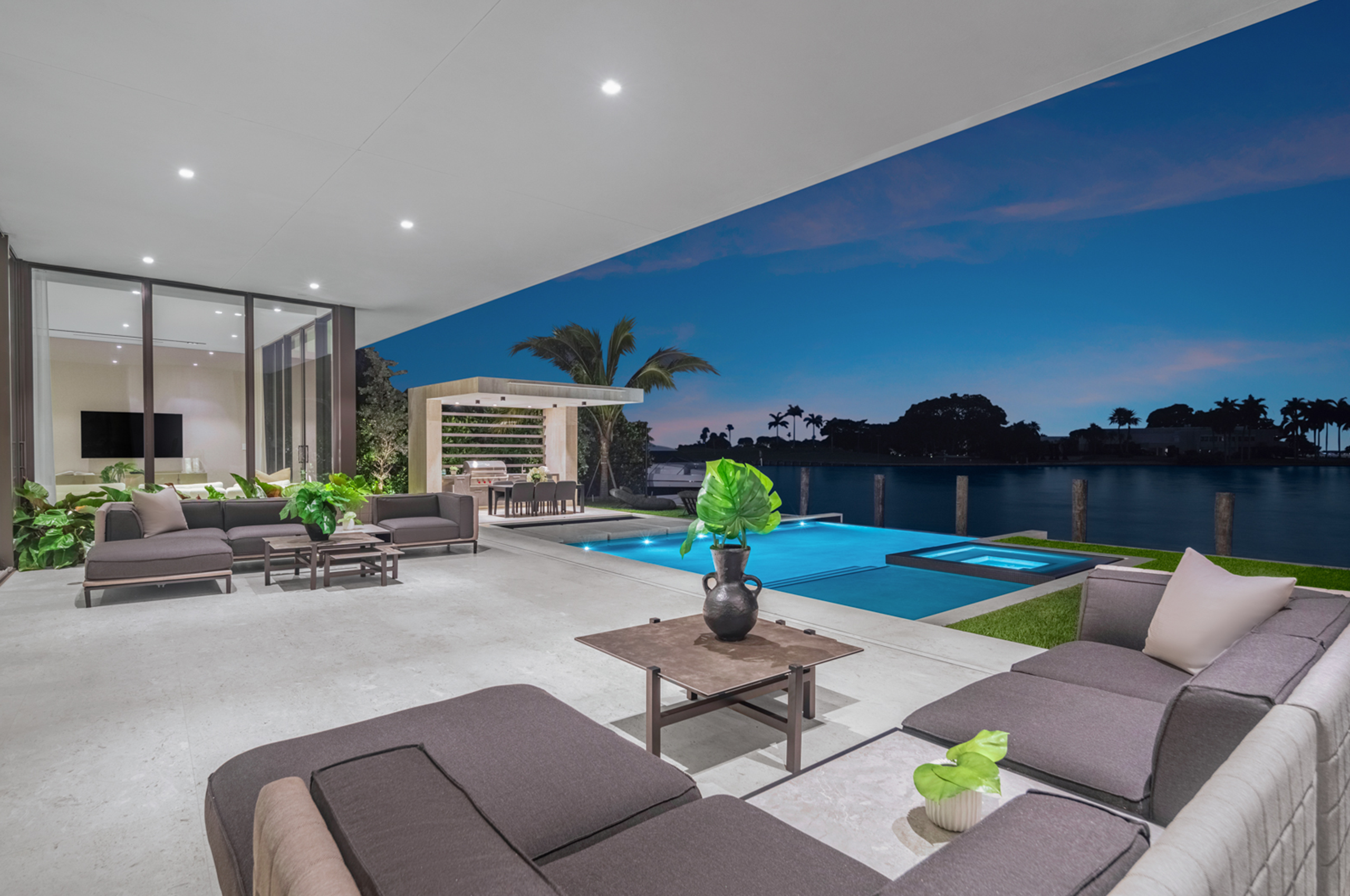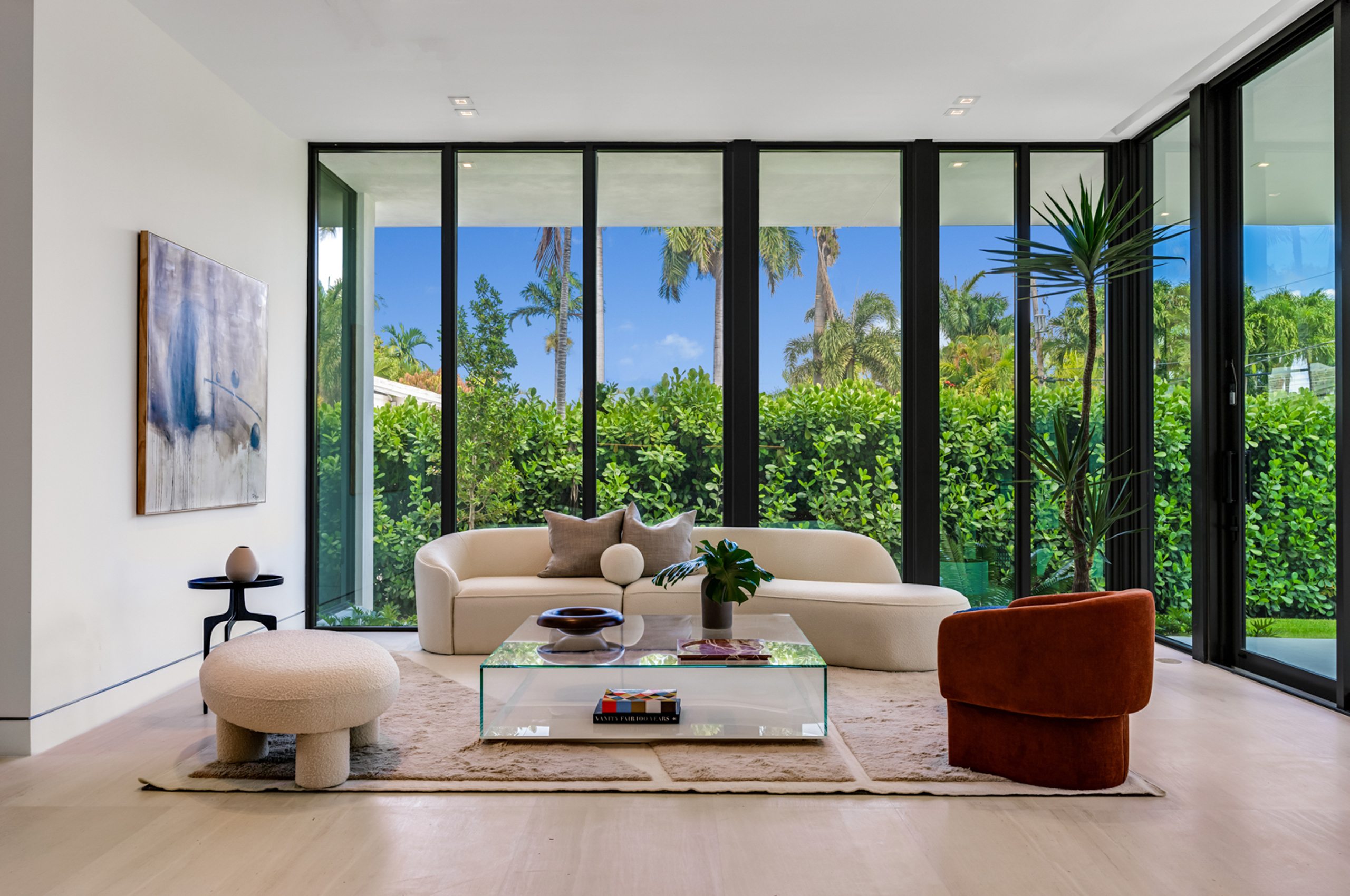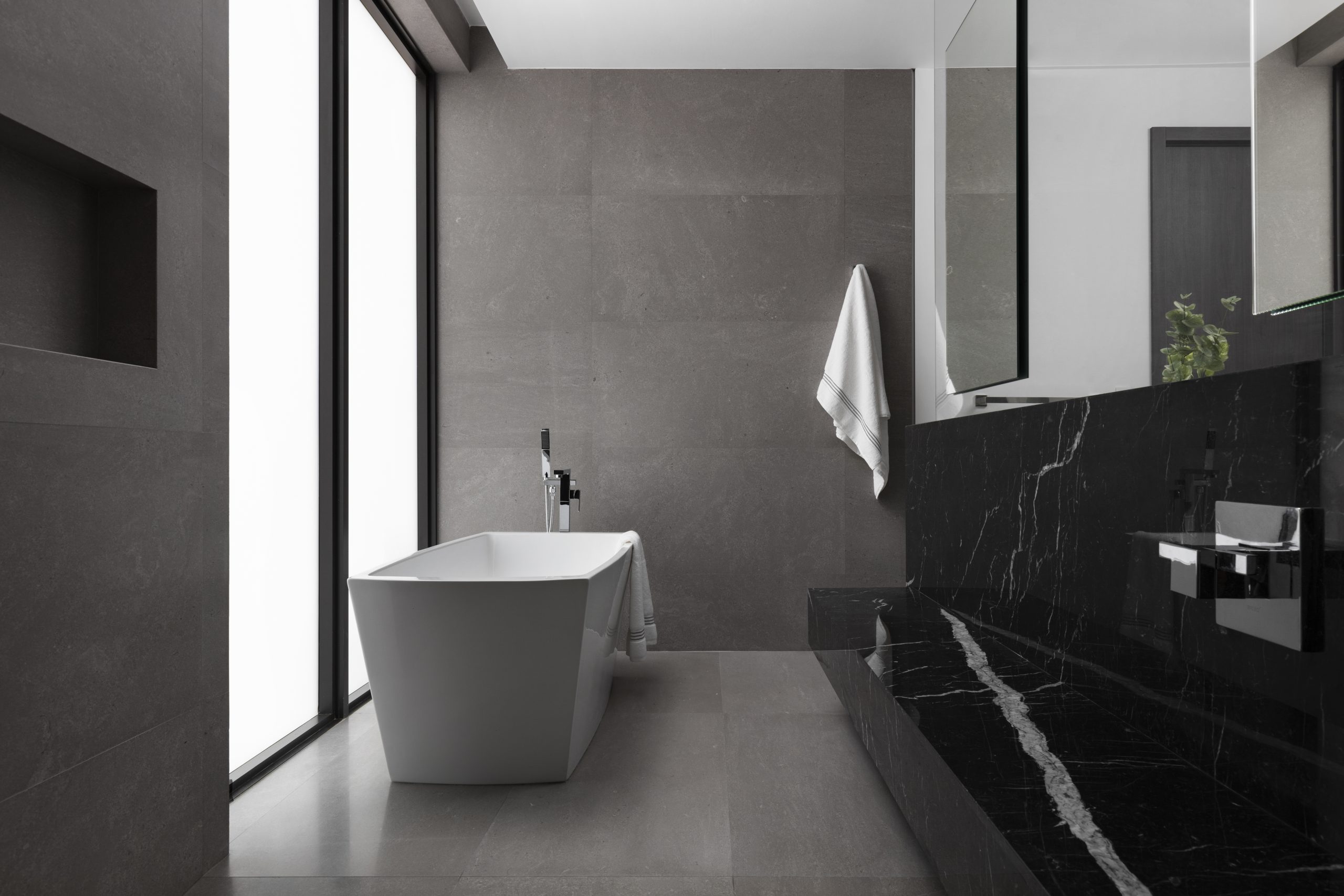 407 GBD Scroller Feb 2023
407 GBD Scroller Feb 2023
Expert Naples Architects
Turning Your Vision into Reality
SDH Studio is an award-winning architecture firm renowned for our high-end architecture and interior design projects in the most desirable locations across South Florida and Naples Florida. We're redefining the art of luxury living by blending contemporary architecture with tropical modern elements to produce the most exquisite custom-built luxury homes.
Our partners, Stephanie Halfen and Cristina Magdaleno, are among the most in-demand architectural designers in Florida's thriving architecture and design scene. The duo believes there is always a story to be told which reflects our client's personalities. So, their goal is clear: to craft unique and exclusive environments tailored to the individual requirements of each and every client with precision and care.
Elegant and varied, the results are strikingly unique. Their inspiring and stylishly curated spaces share a modern, understated aesthetic which celebrates natural materials, a harmonized color palette, and imperfection. As a consequence, their designs are soulful and warm, while remaining visually balanced and calming.
Our partners are supported by a richly talented team of residential architects and designers who passionately embrace our collaborative design process, and are guided by a dedication to our clients, community and environment.
An Architecture Firm Bringing
Tropical Modernism to Naples, FL
Over the past fifteen years, our architectural design firm has created some of the finest and most distinctive custom homes in South Florida, blending tropical modern architecture with contemporary elements to produce exquisite luxury spaces.
Our unique tropical modern aesthetic blends mid-century design motifs with tropical elements including rare South American woods and stones, exquisite water features, and state-of-the-art sliding window and doorway technology. This fusion creates a seamless indoor-outdoor living experience that is enhanced by immaculate ocean or intracoastal views.
We leverage our design expertise to combine the natural elements of each site with modern, exotic materials and elegant design finishes to curate stunning, open living spaces. All our projects are built around human experience, with home designs purposefully expanding spatial boundaries so that natural light and the physical features of the environment are structured around the daily life of inhabitants.
SDH Studio is known across the State of Florida for our conceptualization of indoor-outdoor living. Our award-winning firm specializes in designing high-end residential projects from the initial sketches all the way through to handing over the keys to your new home. We think of each project as an extraordinary adventure with a simple goal: to create a home that establishes and maintains a perfect balance between form and function. Our architects and designers take great pride in their ability to continuously find new ways to generate and deliver design solutions that connect families to nature in unique and elegant ways.
Why Choose Us as Your Architect in Naples
We listen carefully to your dreams, aspirations and goals for your project and learn as much as we can about your lifestyle and what inspires you. But creativity and imagination are where our designers really thrive. Great design starts with the ability to think creatively, so we develop ideas and concepts with you to develop and evolve the brief and our thinking.
Every project we undertake is a one-off. We design in collaboration with you and engage in an open exchange of ideas that produces designs that are unique to you and your family.
Our team will guide you through what can sometimes seem like a daunting process, providing you with a comprehensive resource to help you transform your ideas into a modern sanctuary inspired by your way of living.
We handle the design process from start to finish, integrating a team of architects and planners, interior designers, landscape architects, engineers, and building contractors to create a new home that is both functional and visually stunning. Spatially intelligent, natural materials, meticulous attention to detail, and quality craftsmanship are some of the hallmarks of our designs, all intricately crafted to tell your narrative while exuding a quiet poise that captures your dreams for your home.
We recognize the importance of outdoor living spaces too, working closely with landscape designers to seamlessly integrate the interior and exterior living areas, resulting in a beautiful outdoor environment that complements the interior architect's design.
We love working with clients in southwest Florida and are committed to playing a pivotal role in the development of Naples Florida architecture.
Our Architect Services in Naples, Florida
We plan, design, and oversee the construction of new luxury residential homes in Southwest Florida, creating custom family homes that are functional, aesthetically beautiful, and sustainable, and comply with local building codes and regulations.
Preliminary Design: our designers in Naples work with you to determine your needs and goals, and develop preliminary designs and house plans that address those needs.
Design Development: we create detailed plans and drawings that illustrate the design of your new home, including floor plans, elevations, and sections.
Construction Documentation: we prepare detailed construction documents, including specifications and drawings, that custom home builders will use to construct your dream home.
Permitting and Code Compliance: we work with local building departments to obtain necessary permits and ensure that the design of your new home meets all applicable building codes and regulations.
Construction Administration: our team oversee the construction of your new home, ensuring that it is built according to the design and specifications, and address any issues or challenges that may arise during construction.
Our Interior Design Services in Naples, Florida
Our award-winning interior design team combine proven best practices with creative approaches to transform residential spaces into beautiful, functional environments that reflect our client's personal style. We listen closely to clients and respond quickly to create and develop interior design concepts that realize their vision, and then work closely with them to bring the most imaginative projects to life.
During design development, our team will prepare visual aids including floor plans and elevations, details and 3D visualizations, to help take your project to the next level. When the design is approved, they will assist you with material sourcing and specification, furniture selection, product purchasing, delivery scheduling, custom millwork, construction supervision, and staging in a process of co-creation that ensures everything complements each other to create a stylish and cohesive look.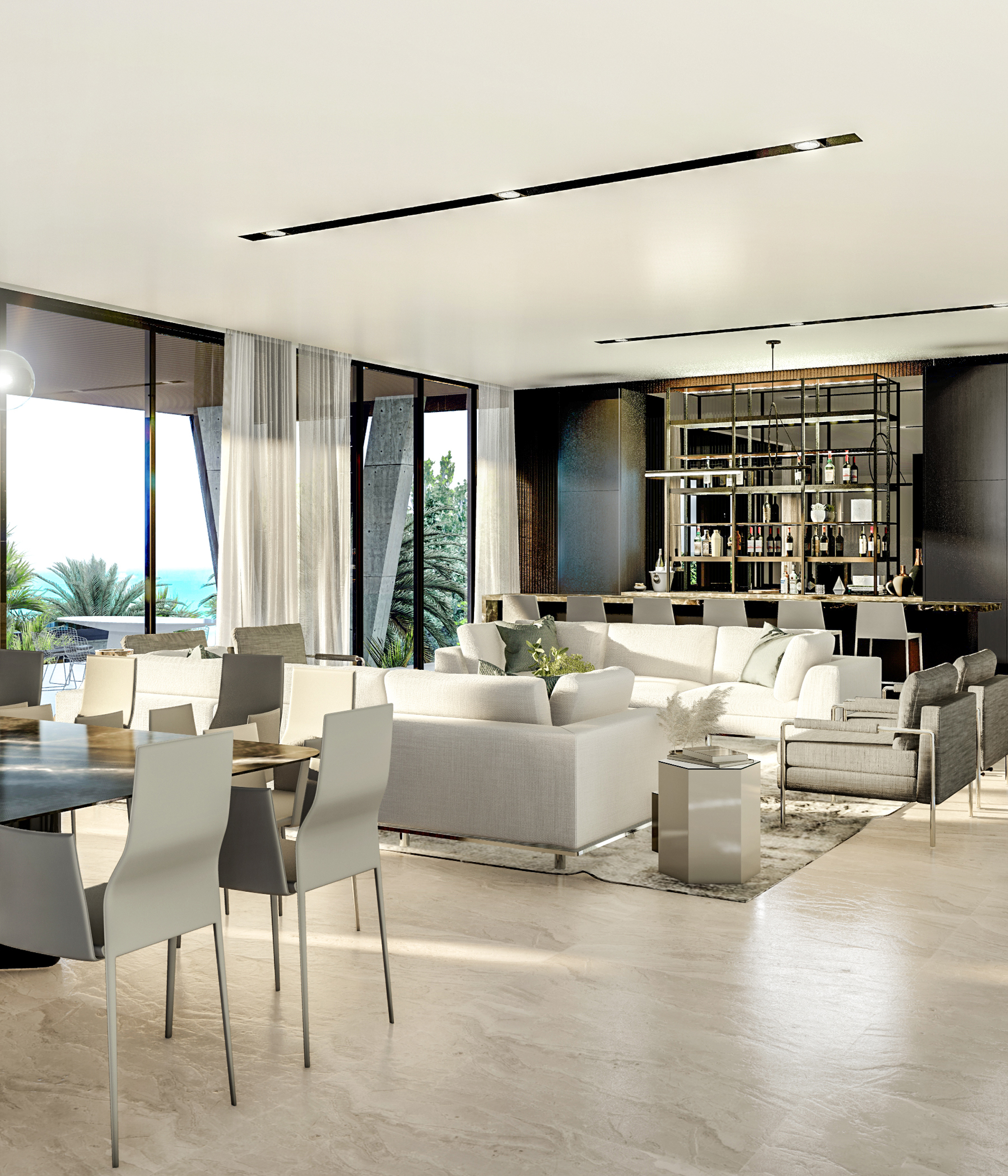 View Our Projects
See our design work
Click here >>
Working With Us
Meet our team
Click here >>