Located in the exclusive Golden Beach neighborhood, this stunning 3-story home offers direct access to the shoreline. On arriving at the front entrance, guests are greeted by two mesmerizing water features that create a sense of calm and tranquility. A magnificent stairway floats above a serene pond leading to the entrance of the home on the second floor. A pedastal in the pond also hosts a modern sculpture.
The upper level of the rear facade features a striking C-shaped volume that serves as the centerpiece of the home's design. With extensive use of glass, the entire residence is bathed in natural light, and every level boasts stunning views of the ocean.
The entertaining area features a large covered terrace that comes complete with an outdoor kitchen, perfect for hosting summer barbecues. A gazebo with a stunning water feature is the ideal spot for relaxing with friends and family. A pool with a built-in spa abutts the sandy beach, so you can take a dip and enjoy the beauty of your surroundings.
Location
Golden Beach, Florida
Status
Permitting
Site Area
21,600 sf
Project Area
12,800 sf
Program
Single family residence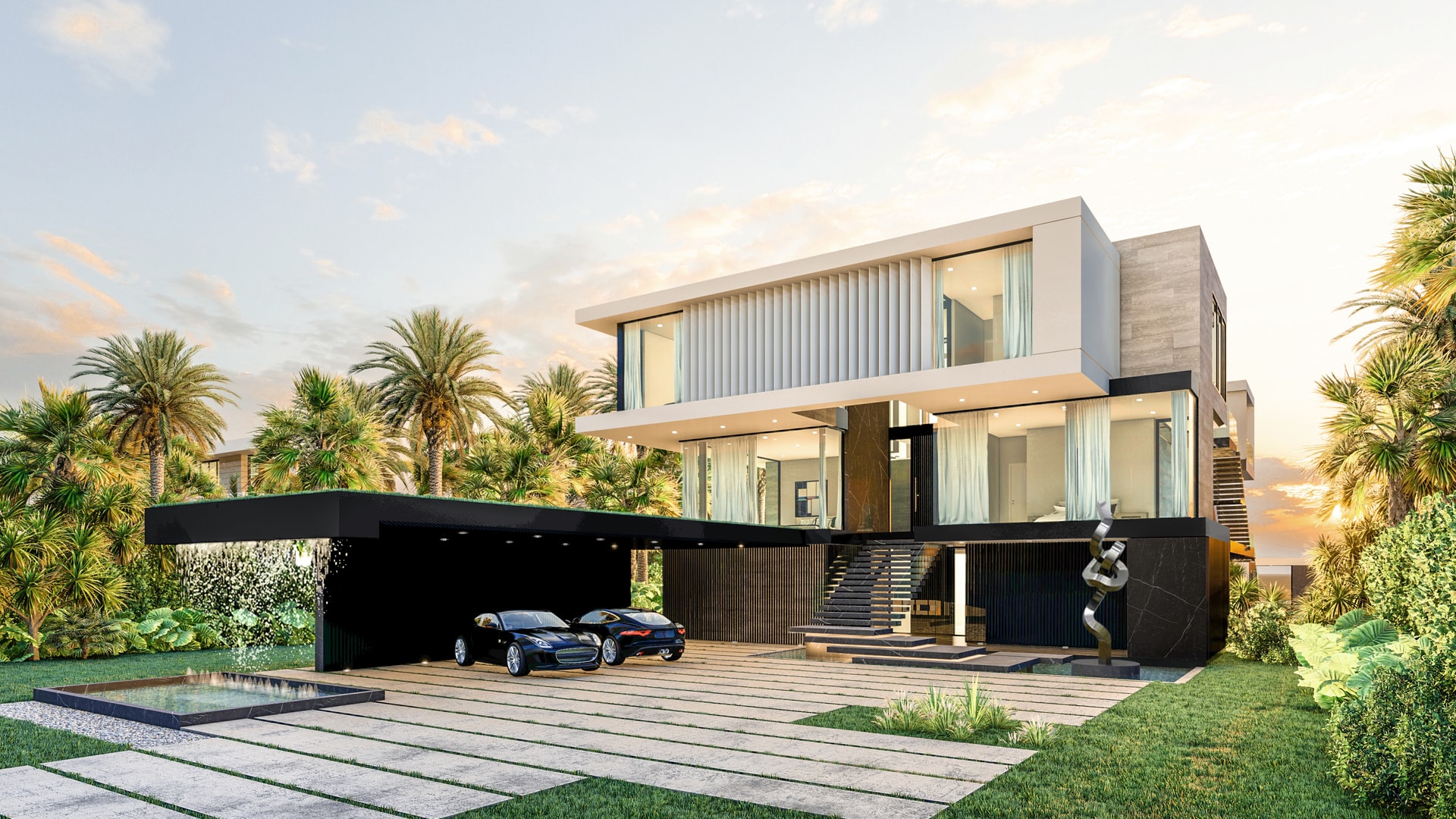 Detail
A magnificent stairway that floats effortlessly above a serene pond ascends to the front door on the second floor, that not only offers a striking first impression, but also sets the tone for the elevated design elements and exceptional craftsmanship that await inside.
Discover More Projects
See more of our work
Click here >>
What Our Clients Say
About working with us
Click here >>