This contemporary design incorporates the use of wood as a softening element to balance the dynamic composition created by metal louvers and stone. The central space is emphasized to signal the entryway to the home, and floating steps add a touch of modern elegance to the design. Planters on the second floor further complement the building's aesthetics.
The rear of the property faces the canal, and extensive use of glass provides a connection to a truly breathtaking view. The outdoor entertainment space is divided into two levels: the upper level features a dining and kitchen area, while the lower level is dedicated to the pool and built-in spa.
The use of wood softens the building's strong composition, while the extensive use of glass allows for an uninterrupted connection to the beautiful canal view. The entertainment space is thoughtfully designed to maximize enjoyment of the outdoor spaces, creating a perfect retreat for relaxation and entertainment.
Location
Golden Beach, Florida
Status
Permitting
Site Area
15,000 sf
Project Area
7,900 sf
Program
Single family residence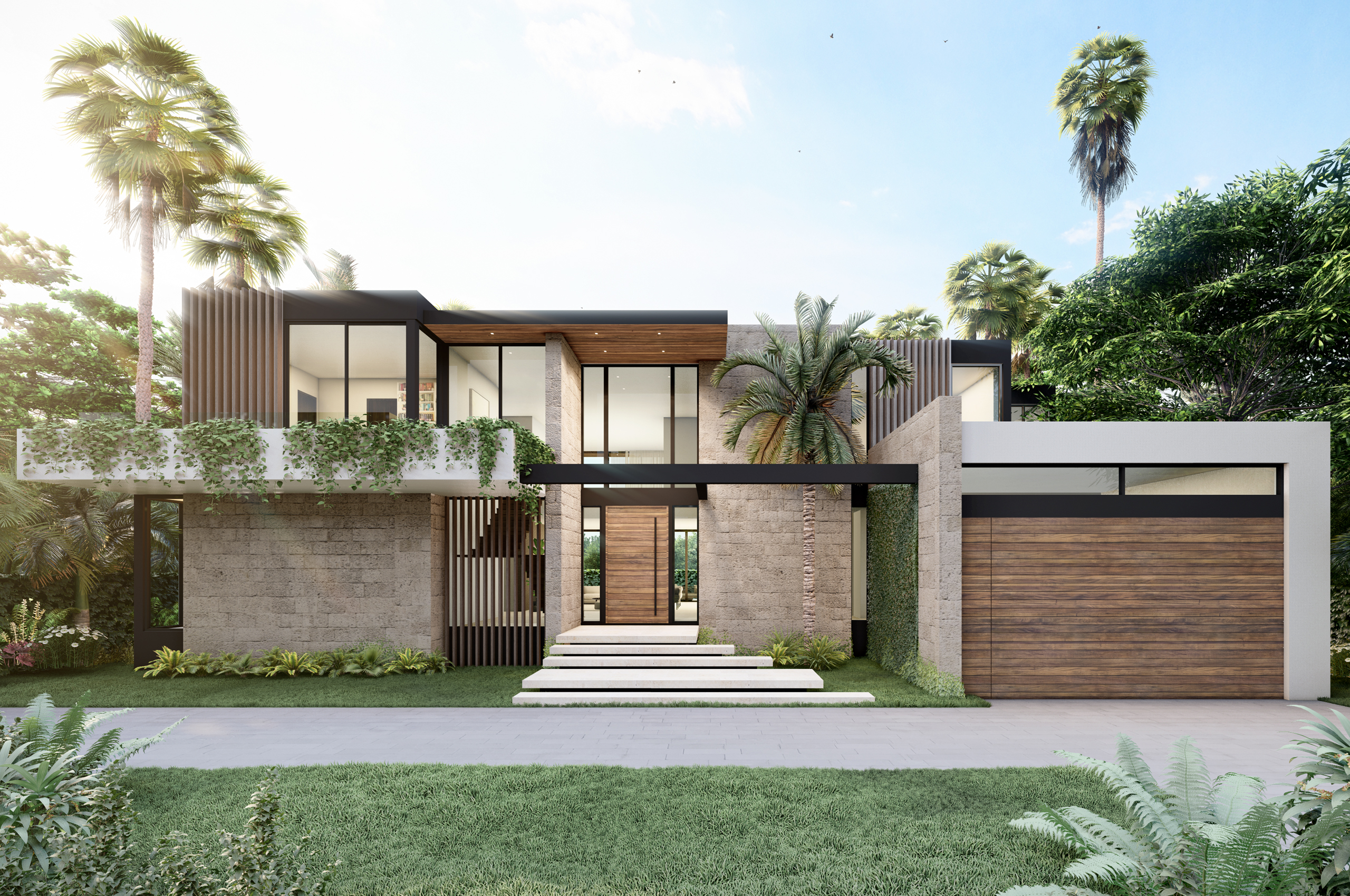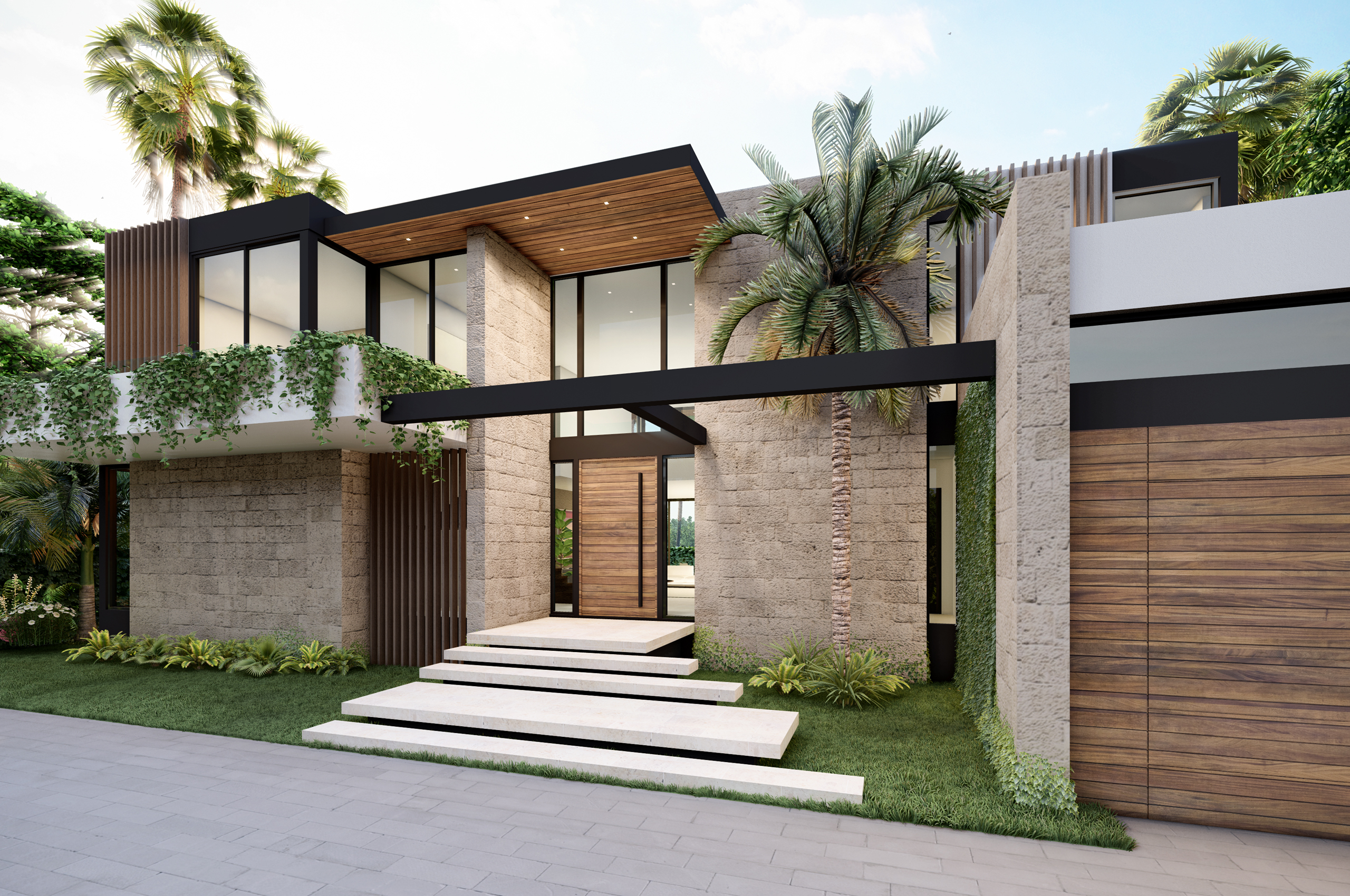 "It has been a pleasure to work with SDH on our new house. They have been very professional and very tuned to the needs for our family. We have appreciated the open communication, creativity and the attention to details which makes each house a unique home. I would strongly recommend their team for anyone thinking on designing their new house in Miami!" Jose and Marcia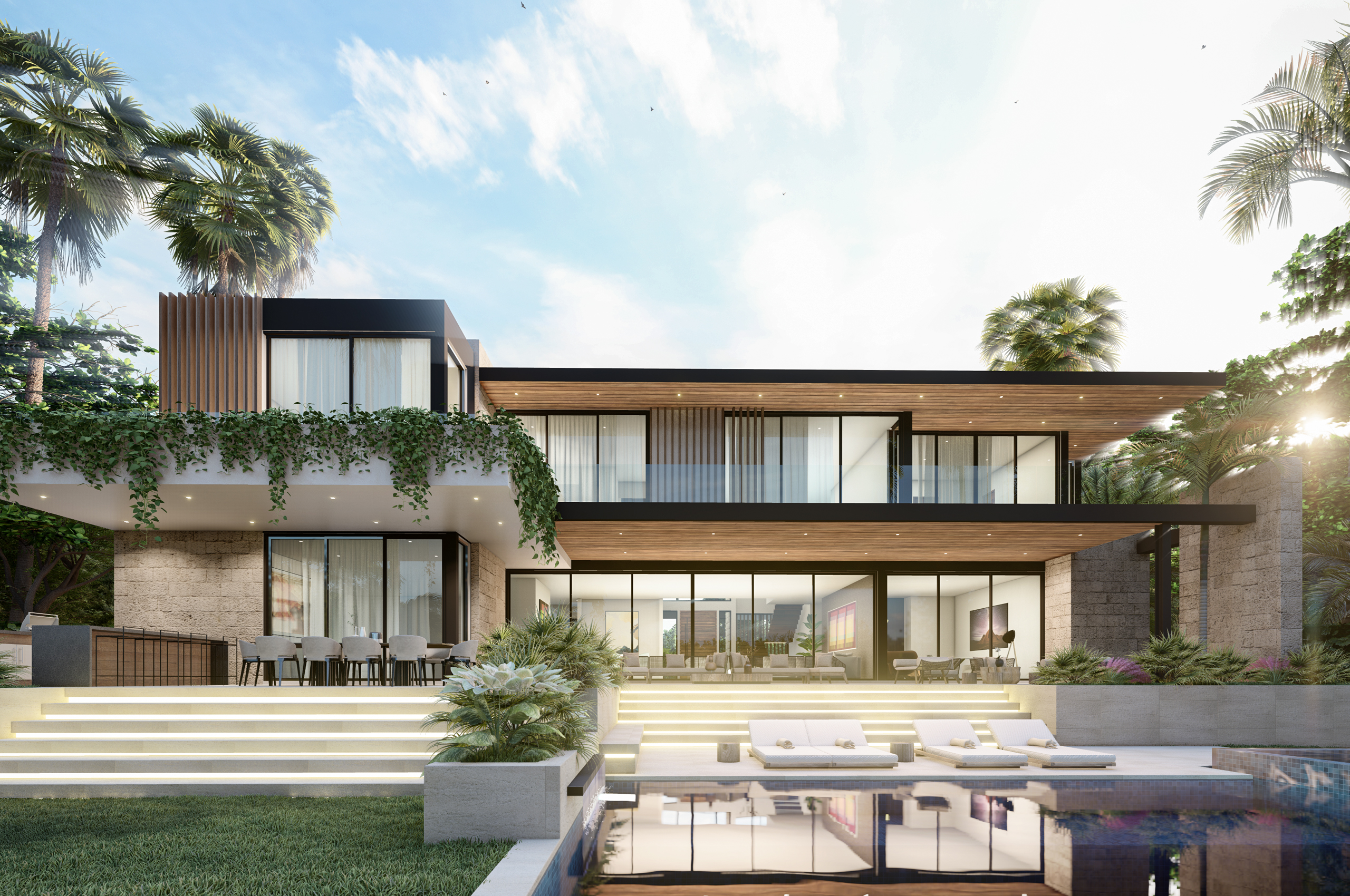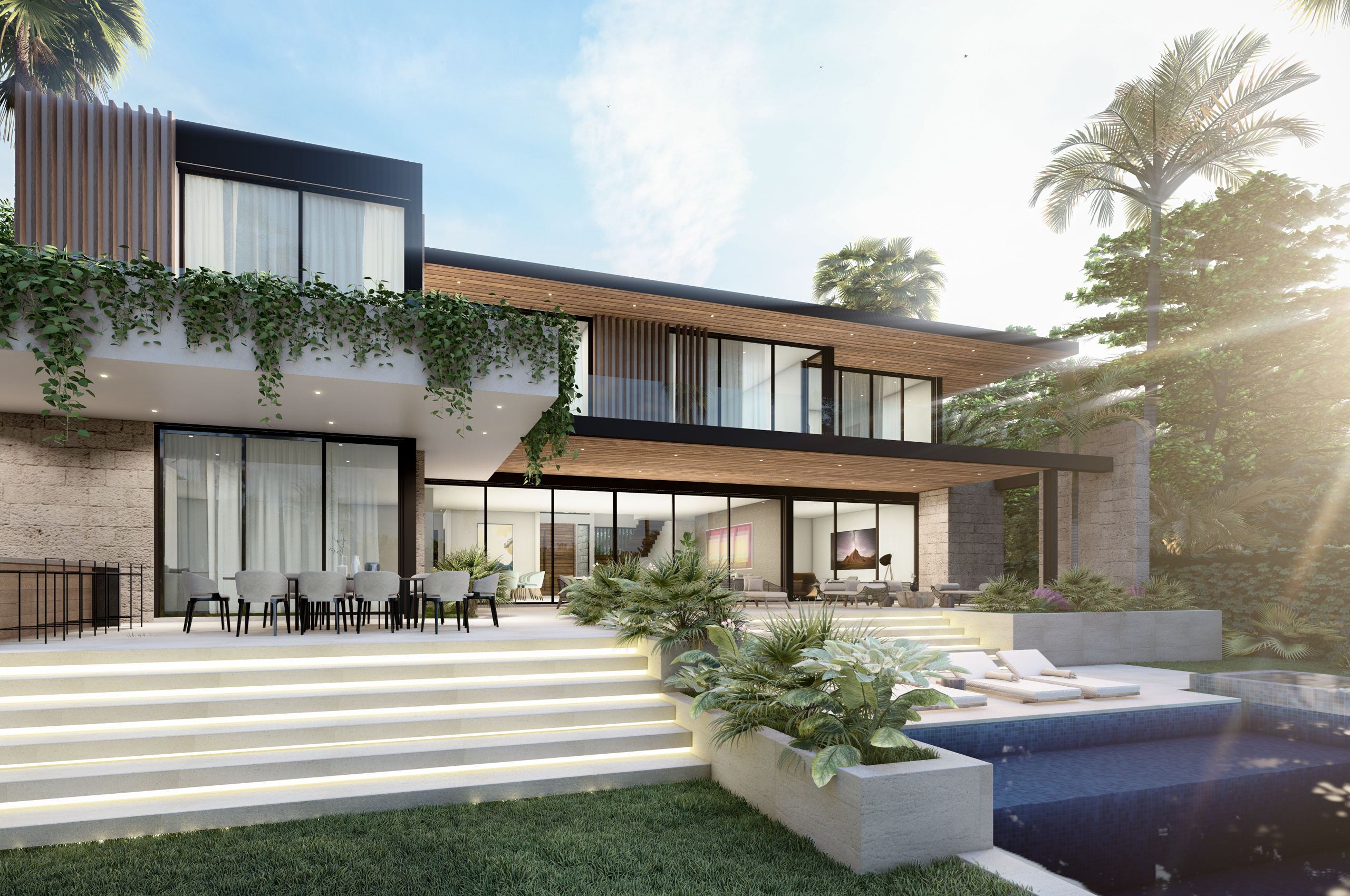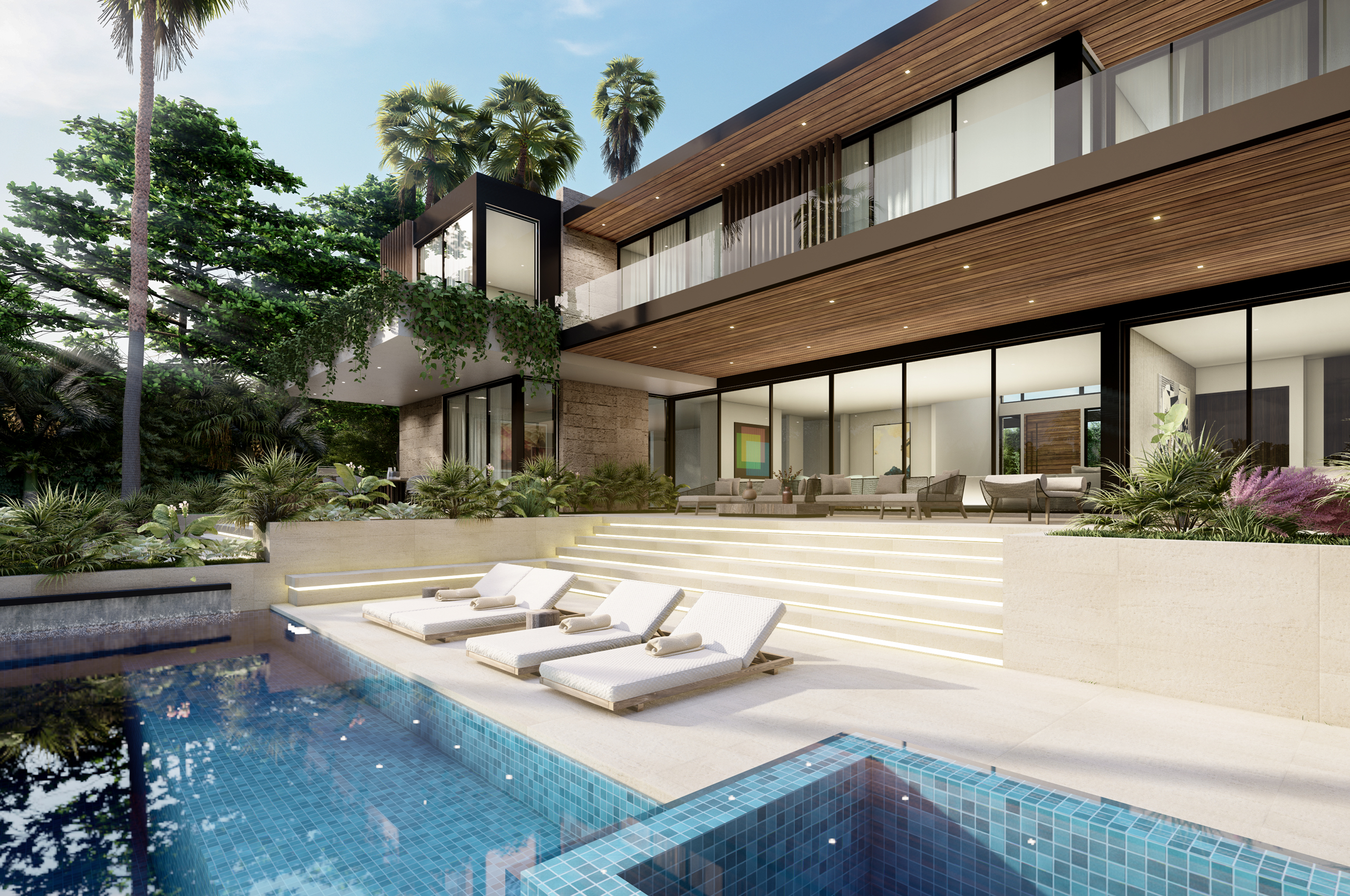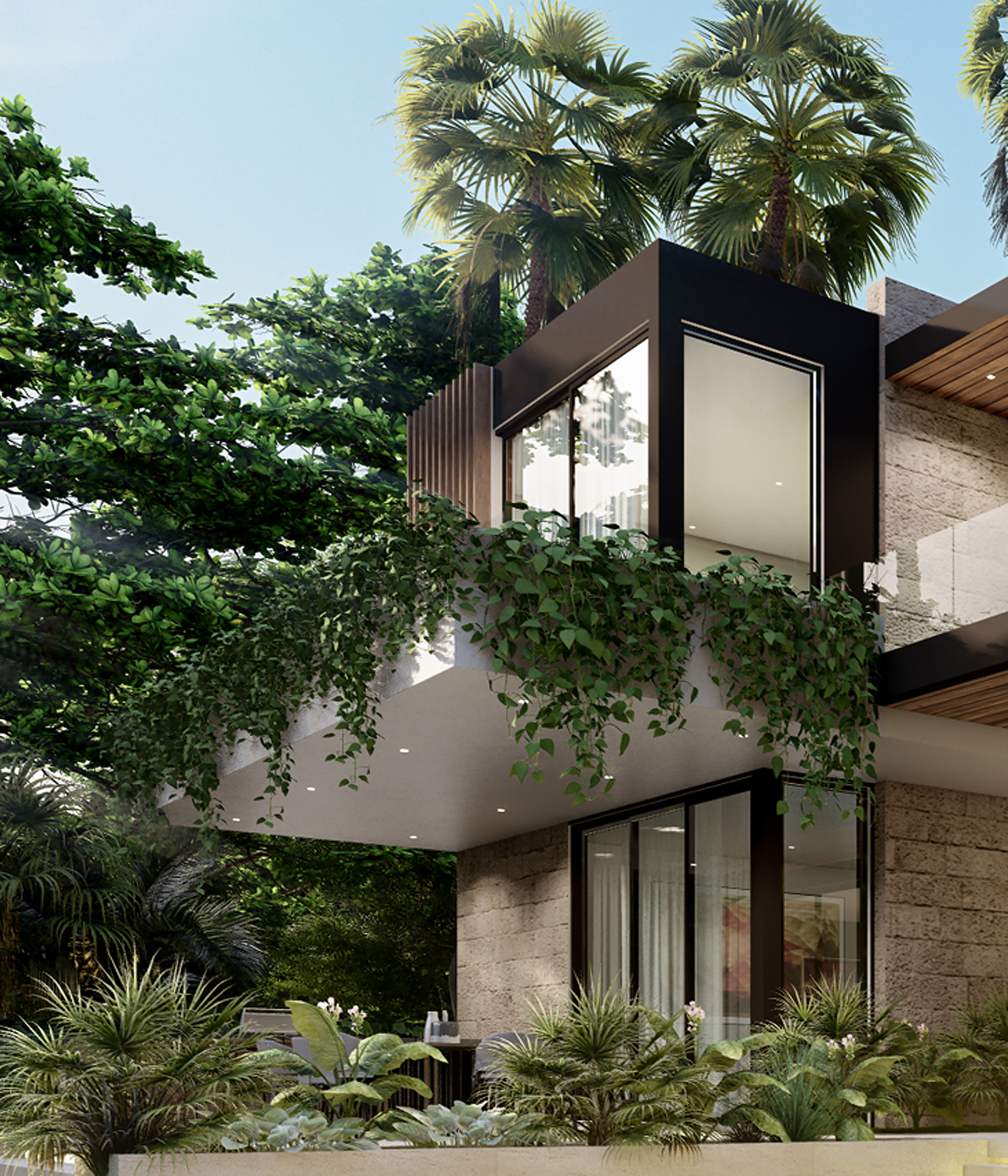 Detail
The intricate details of the planter cascade over the edge of the second-floor balcony, adding a stunning touch of natural beauty while softening the appearance of the rear facade.
Discover More Projects
See more of our work
Click here >>
What Our Clients Say
About working with us
Click here >>