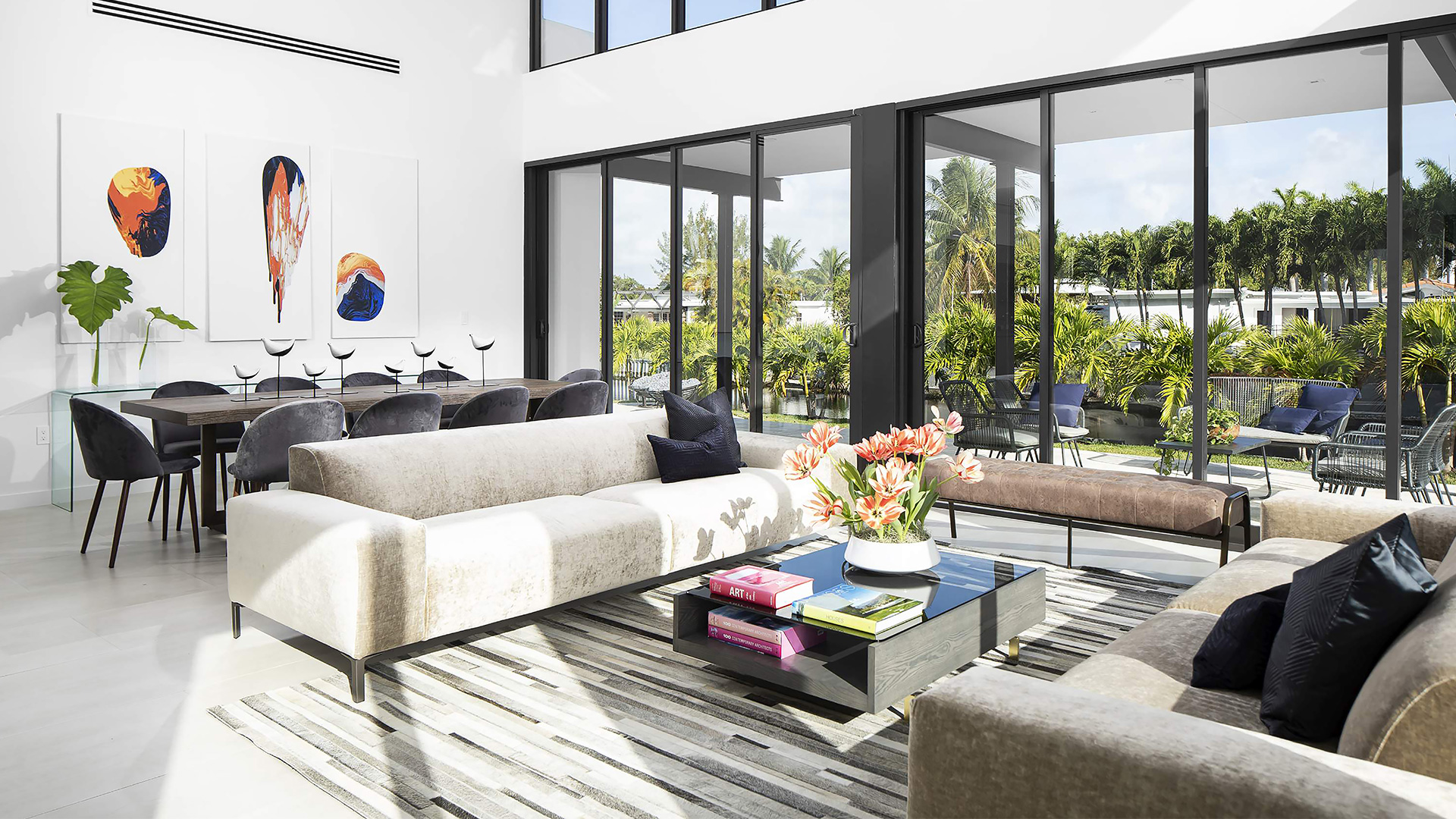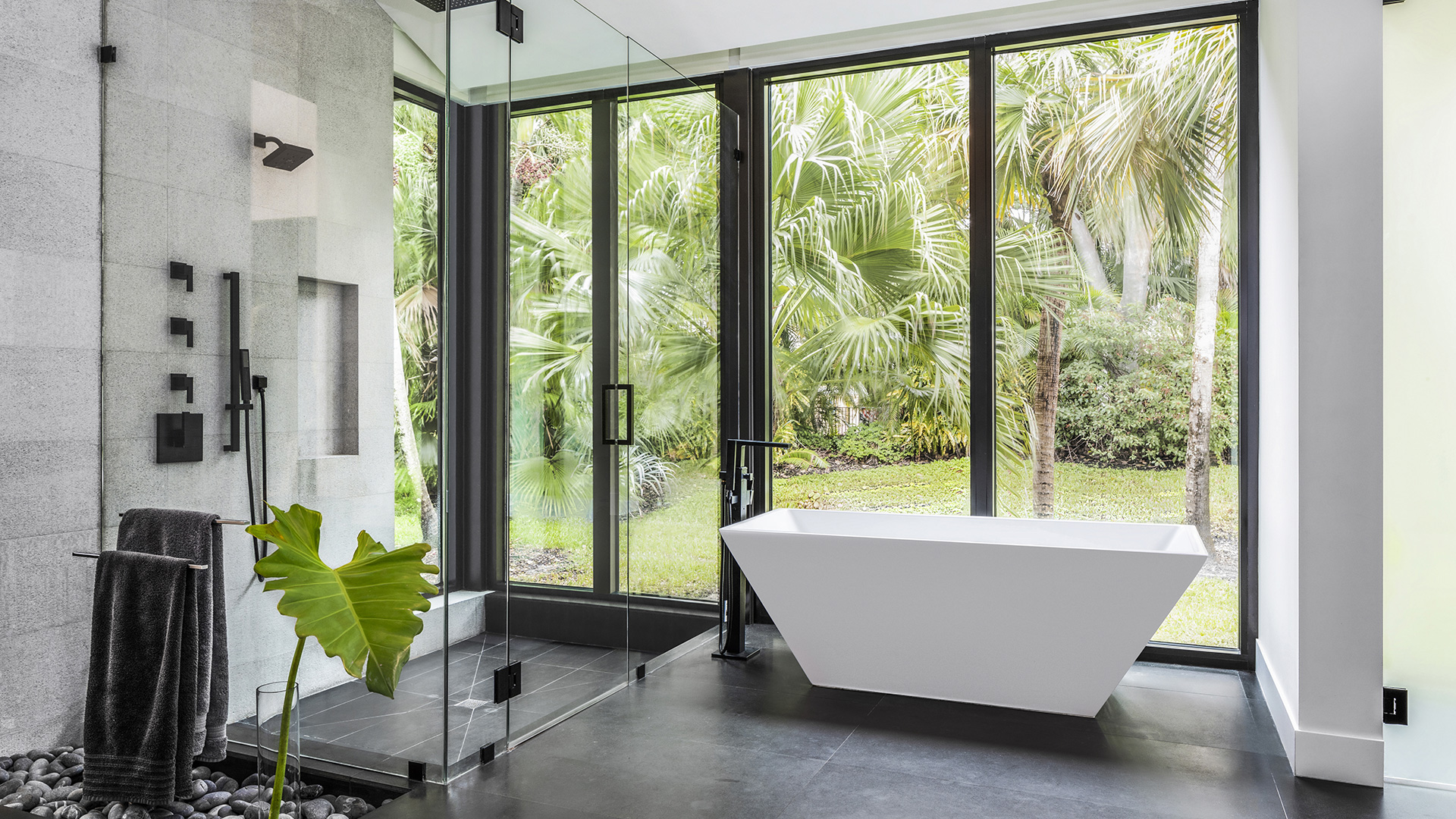 11- 65 Bal Harbour - SDH_STUDIO
Interior Designers Fort Lauderdale
SDH Studio is one of the most awarded architecture and interior design practices in Fort Lauderdale and South Florida. We specialize in Tropical Modern interior design, a style which takes advantage of warm and sunny environments by emphasizing indoor-outdoor living experiences that are enhanced by sleek geometric lines, exotic woods and stones, calming colors, and strategically-placed greenery.
Our team meld warm, natural elements with organic textures and innovative design finishes to forge a relaxed but intimate connection between the interior space and the homeowner experience.
Led by Principals Stephanie Halfen and Cristina Magdaleno, SDH Studio use modernist ideas to create open, comfortable, and beautiful spaces to live in. Built around human experiences, they focus on issues of ventilation, integration and climate to ensure form and function work together in perfect harmony.
What Separates Us From Other Interior Design Firms in Fort Lauderdale
SDH Studio is one of the most awarded interior design firms in South Florida. We're famous for our signature contemporary style, our attention to detail, and our boutique service. Our studio features some of the best interior designers in the Fort Lauderdale area, who have been designing luxury homes and waterfront properties together for over a decade. Our modern and elevated designs are timeless, seamlessly blending clean lines with luxe finishes, natural materials, and pared down color palettes. 
As a top interior design firm in Fort Lauderdale, we take care of every detail in bringing your dream to life. As a fully integrated practice, our team will manage every phase of your project, from space planning to furniture selection, purchasing to staging and more. We listen empathetically right from the start to learn more about you, your style, your ideas and your lifestyle so that, together, we may design the perfect home for you and your family.

Why We're the Best Interior Designers in Ft Lauderdale
Planning home decor that integrates with the exterior and creates a stunning yet warm atmosphere in the home is the essence of top-tier interior design firm in Fort Lauderdale.
Our design teams practice empathetic listening during the initial stages of each project, paying close attention to every detail of your vision, needs and lifestyle. Their goal is to understand your personal style and requirements in great depth so they may design spaces just for you and your family.
And while our designers are skilled at creating unique and timeless design concepts, they are also fully-trained to handle all aspects of the design process, from concept development and space planning through to project management, budget review, and collaborating with architects and builders.
Our team has the knowledge and tools to create a contemporary luxurious home from start to finish. We work hard to ensure our projects are always authentic, luxurious, and moving to those who experience them.
Our designers take care of material selection, lighting design, and art placement around the home. We work on selecting the correct colors and shades and choose every wall finish to make every home we work on look perfect.
Our experienced team takes pride in the many awards we've received over the years. We're proud to hold some of the most distinctive awards for interior design in South Florida, including being featured in Luxe Magazine's Gold List for the fourth time in 2023 (
click here
to find out more about this incredible achievement).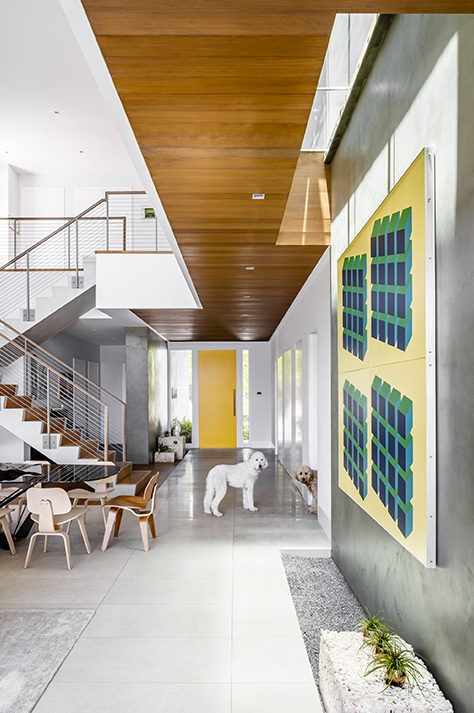 What Separates Us From Other Interior Designers in Fort Lauderdale
Each of our designs reflects the natural surroundings of the residence, and each interior is a reflection of our clients vision. Our finished projects reflect the perfect harmony between beauty and functionality.
When you put your interior design assignment in the hands of a highly accomplished interior design team like ours, you know your home will be delivered exactly as you imagined it. Our Fort Lauderdale architects have the experience, knowledge, and creativity to make your dream come true.
View our Projects
See our interior design work
Click here >>
What our Clients Say About Us
Meet our team
Click here >>