Nestled on the canal in Hallandale, this stunning spec home boasts intersecting planes that create a dynamic and modern look. The open rectangles thoughtfully incorporated into the design serve as markers for the important spaces within. The C-shaped feature of the house, accentuated by windows above the garage, gives the illusion of a floating structure. Being situated on a corner lot allows for three well-designed facades that make the house stand out from every angle. The balcony features a planter that spills over with vibrant plants, adding to the overall charm and character of the house. The glass paneling at the rear of the house provides a breathtaking view of the canal, while the wooden louvres add warmth and texture to the facade.
Stepping inside, guests are greeted by a double-height entryway that exudes elegance and sophistication. The wine cellar and staircase seamlessly blend in with the overall design, adding to the luxurious ambiance of the space.
Location
Hallandale, Florida
Status
Permitting
Site Area
12,580 sf
Project Area
7,800 sf
Program
Single family residence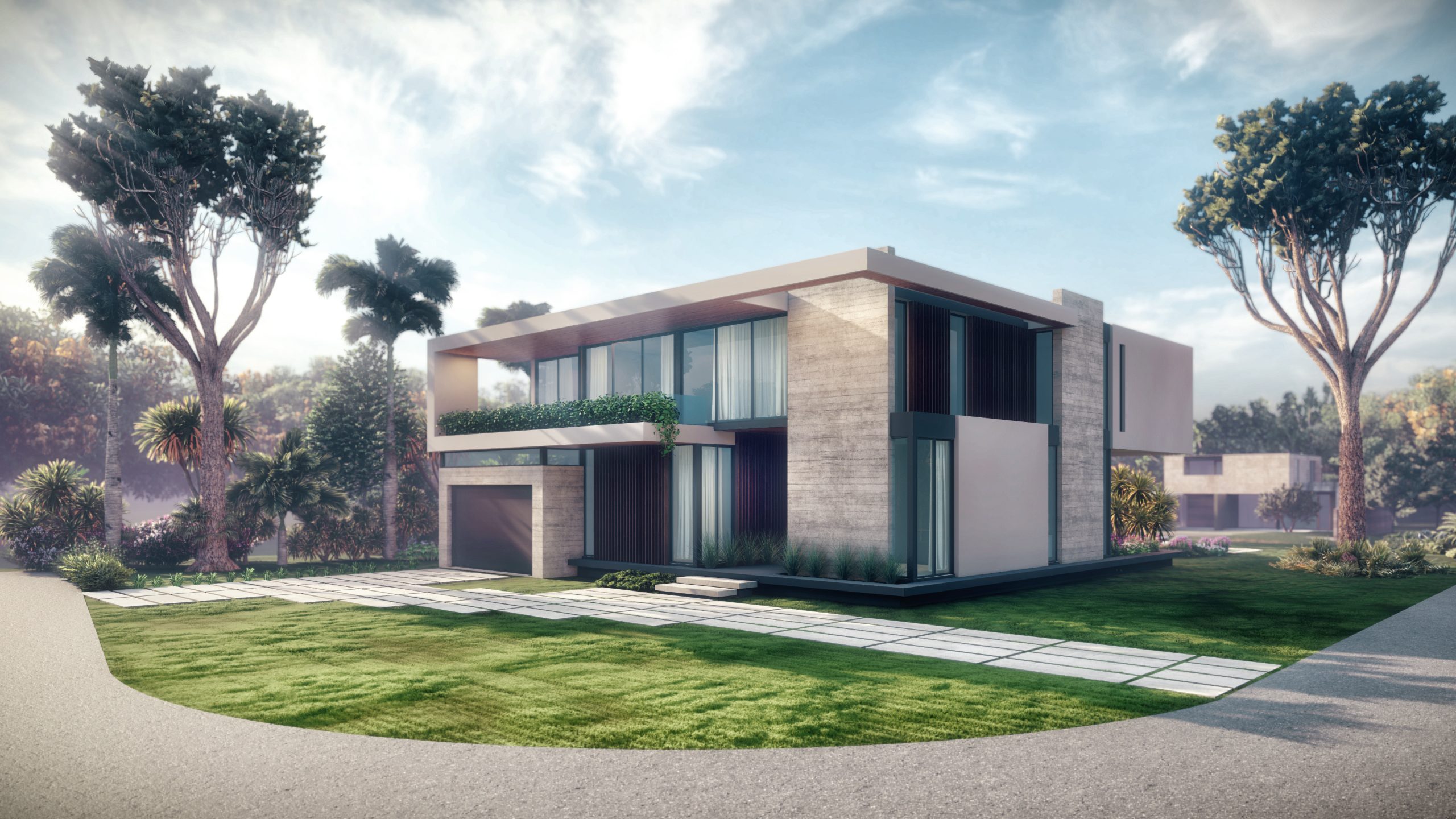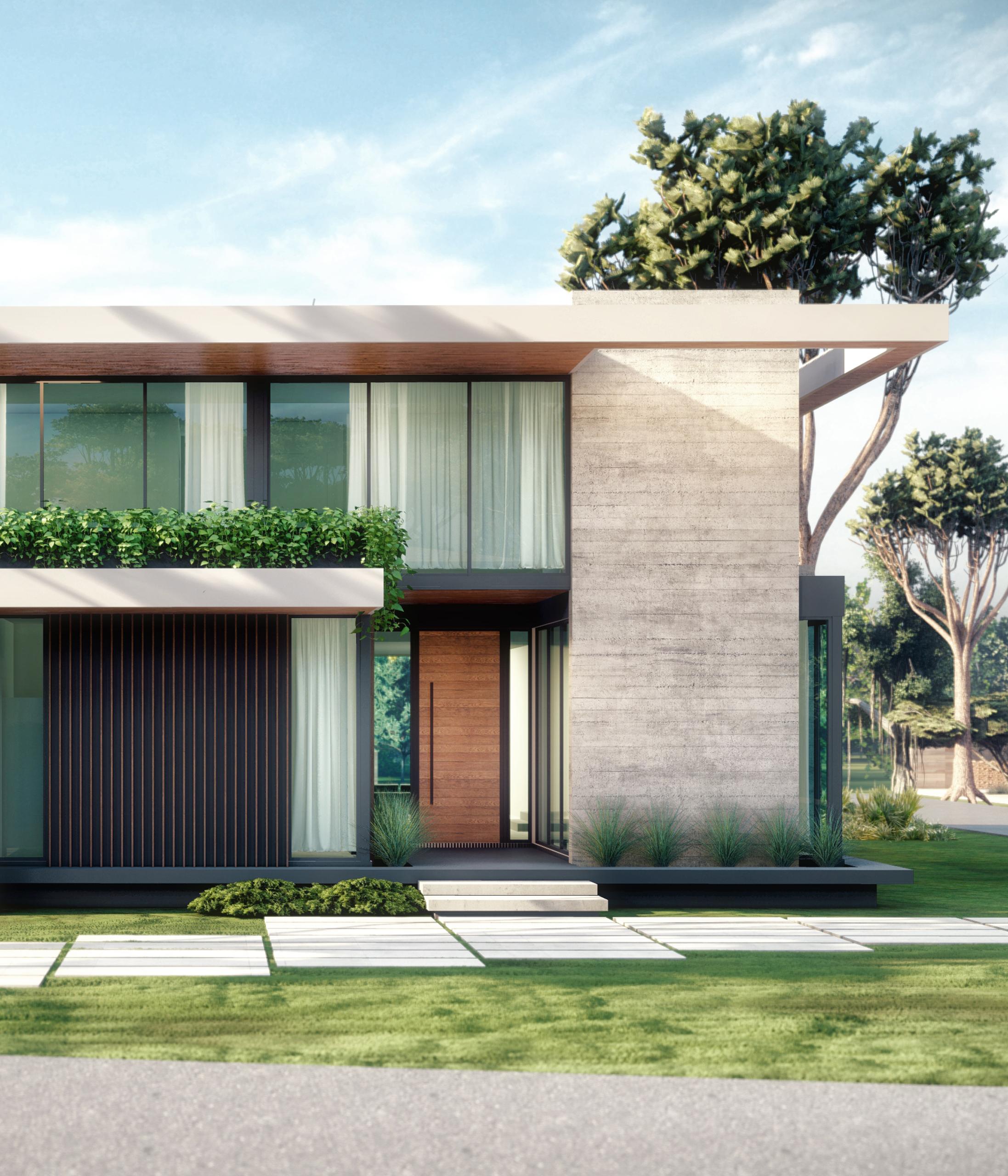 "Working with SDH has been the best decision we could have made. They understand and implement well all of your ideas and necessities, going the extra mile to maximize the functionality of every space. They guide you through the entire process so that you are completely satisfied with the final product. The interior design is also impeccable and of the highest quality. Without a doubt, they are the best at what they do." Alfredo and Cathy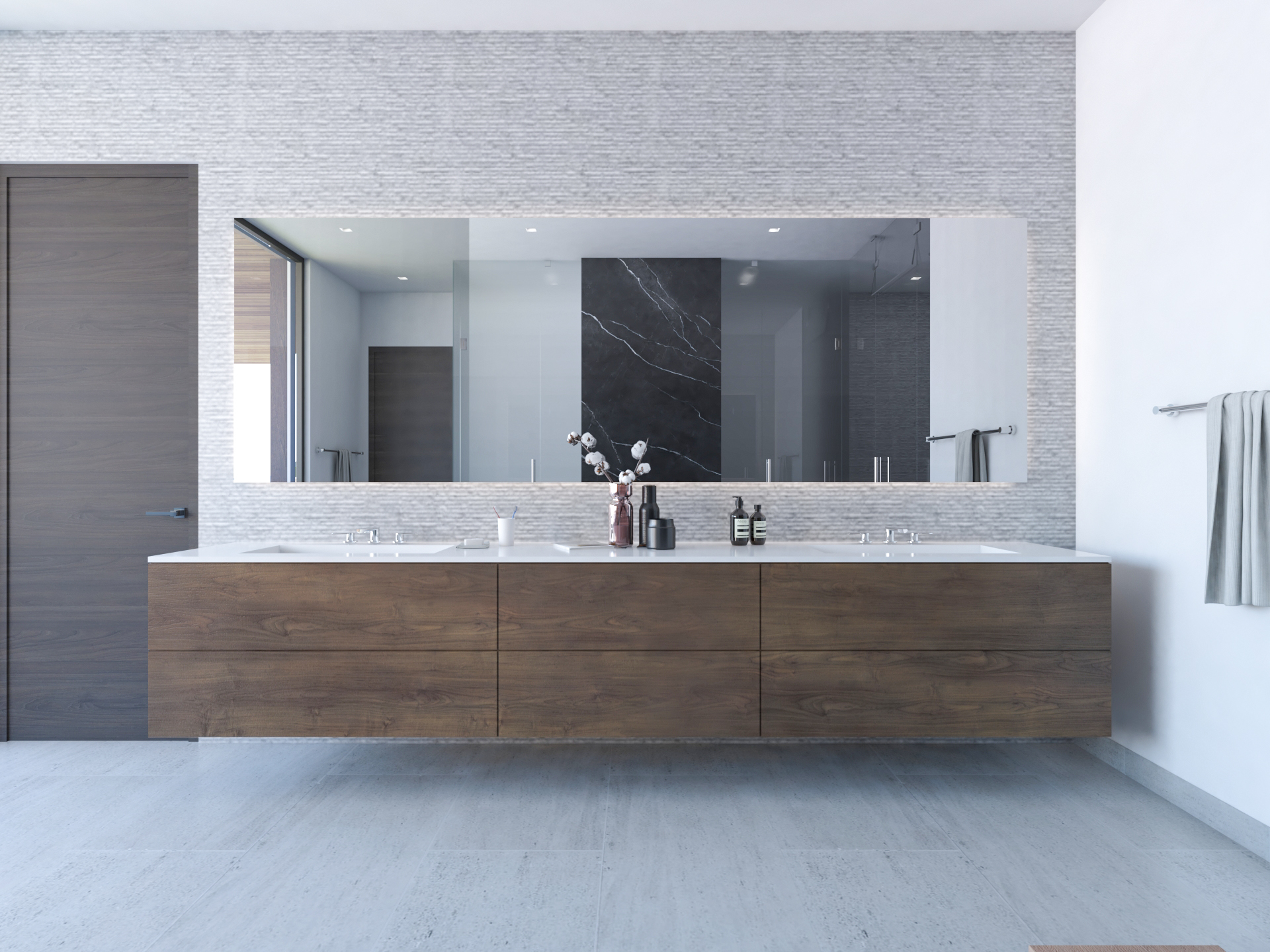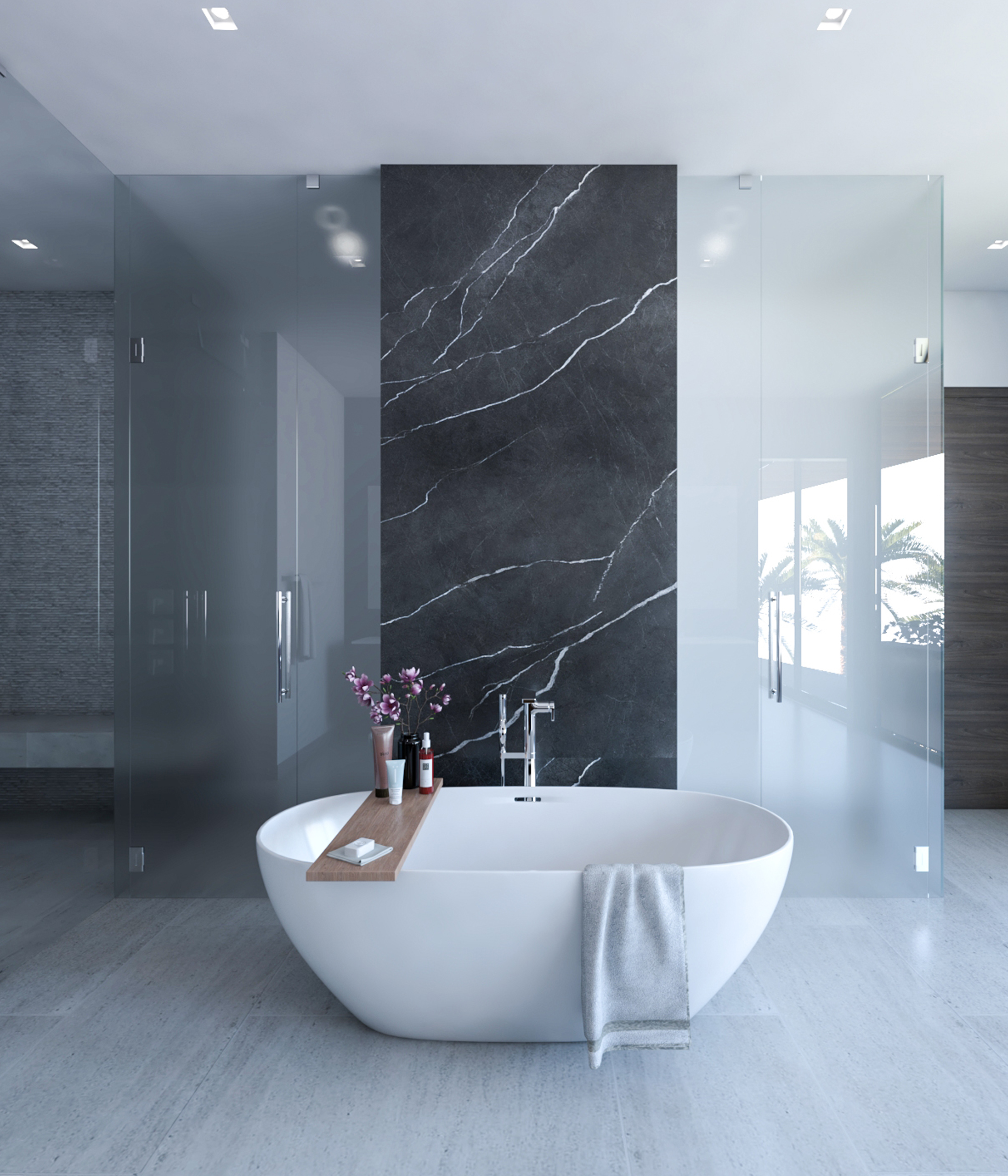 Detail
A color palette with shades of gray, beige, and white creates a calm and serene atmosphere for this spacious bathroom. A large window provides ample natural light and offers a beautiful view of the outdoors from the standalone bathtub.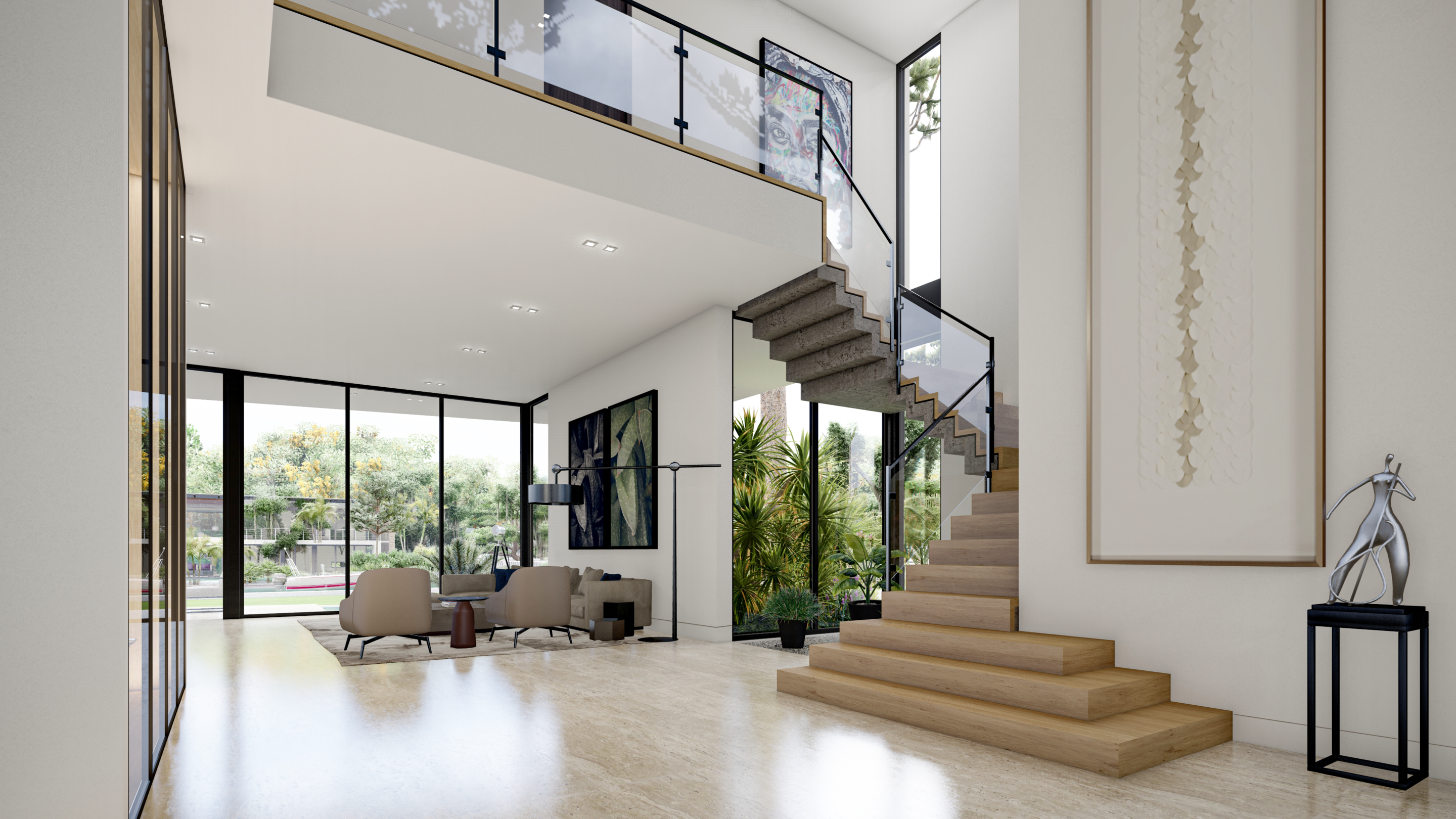 Discover More Projects
See more of our work
Click here >>
What Our Clients Say
About working with us
Click here >>